Relationships are fun when both partners are not serious or taking anything personally, having fun together can help couples feel positive emotions, which can increase relationship enjoyment, help couples to unite to overcome differences, and give hope when working through difficult challenges.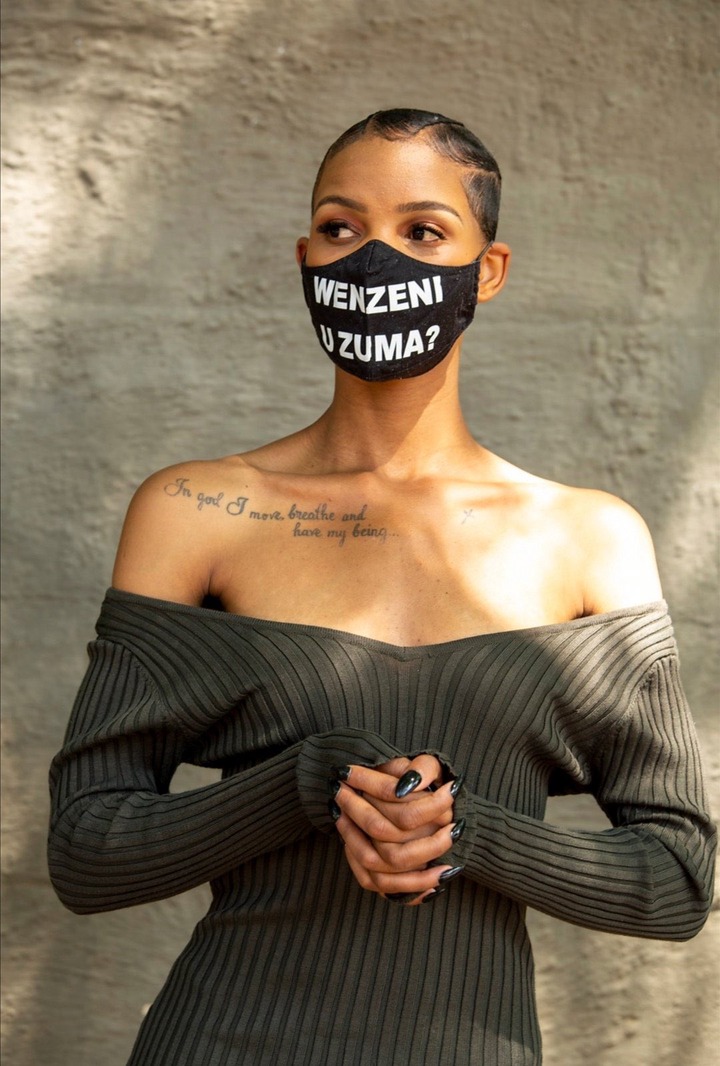 While relationships typically start off in a flurry of passion and excitement, it's like you are at the honeymoon stage of the relationship, a high level of joy and newness simply can't last forever. Naturally, those feelings may wane after settling into a life with someone that involves daily routines.
When a couple becomes serious the relationship becomes boring, a lady by the name @Zinhleputinn took it to social media sharing with her followers that she has a new boyfriend that likes playing competitive games and she finds the games boring so she wants to end the relationship.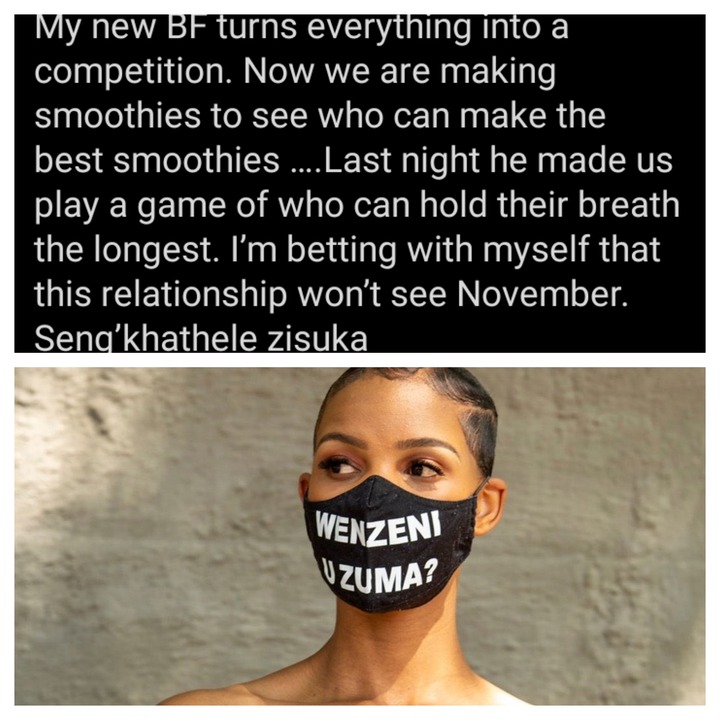 she captioned "My new BF turns everything into completion. Now we are making smoothies…Last night he made us play a game of who can hold their breath the longest. I'm betting with myself that this relationship won't see November. Seng'Khathele zisuka"
Her followers found the post funny as they shared their views with her, @WodumoJ… "Holding your breath the longest? yaz nizophaphama senifile"
@iluvsteez "Challenge him by seeing who can send the most money to each other and lose."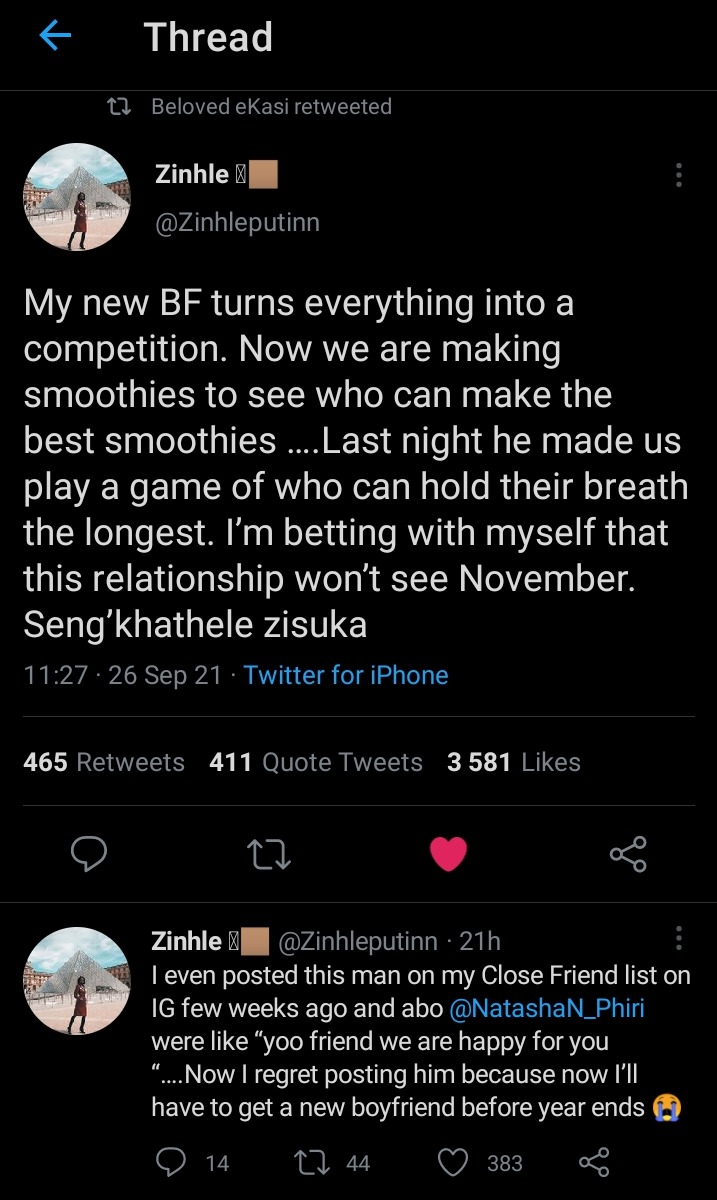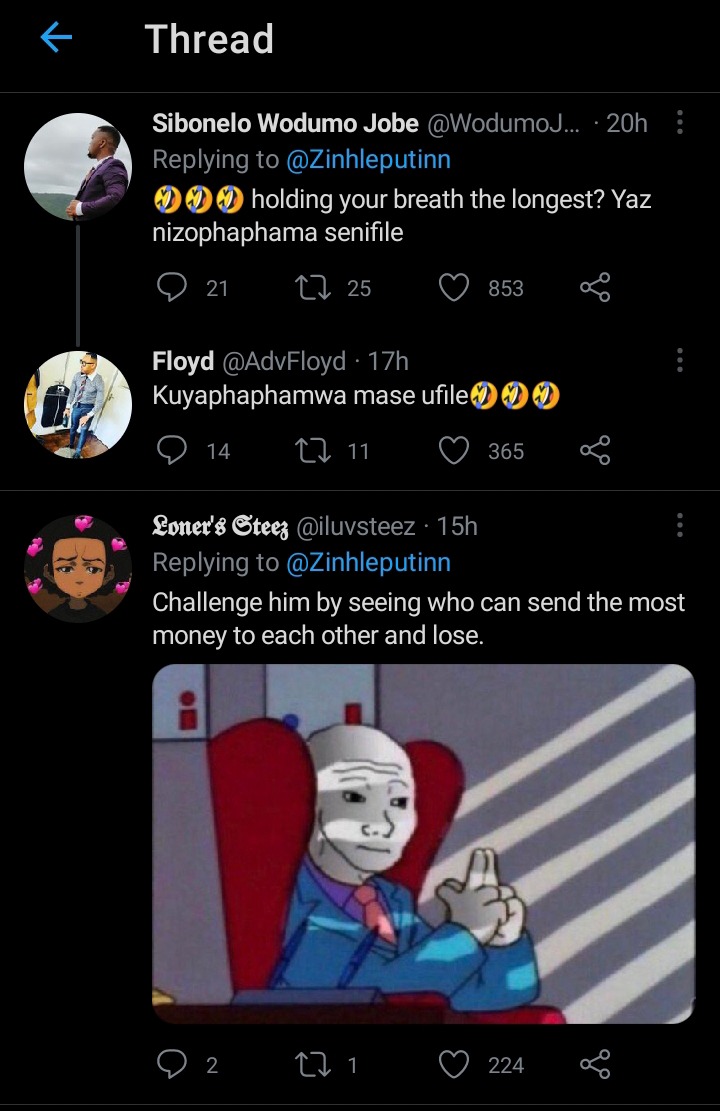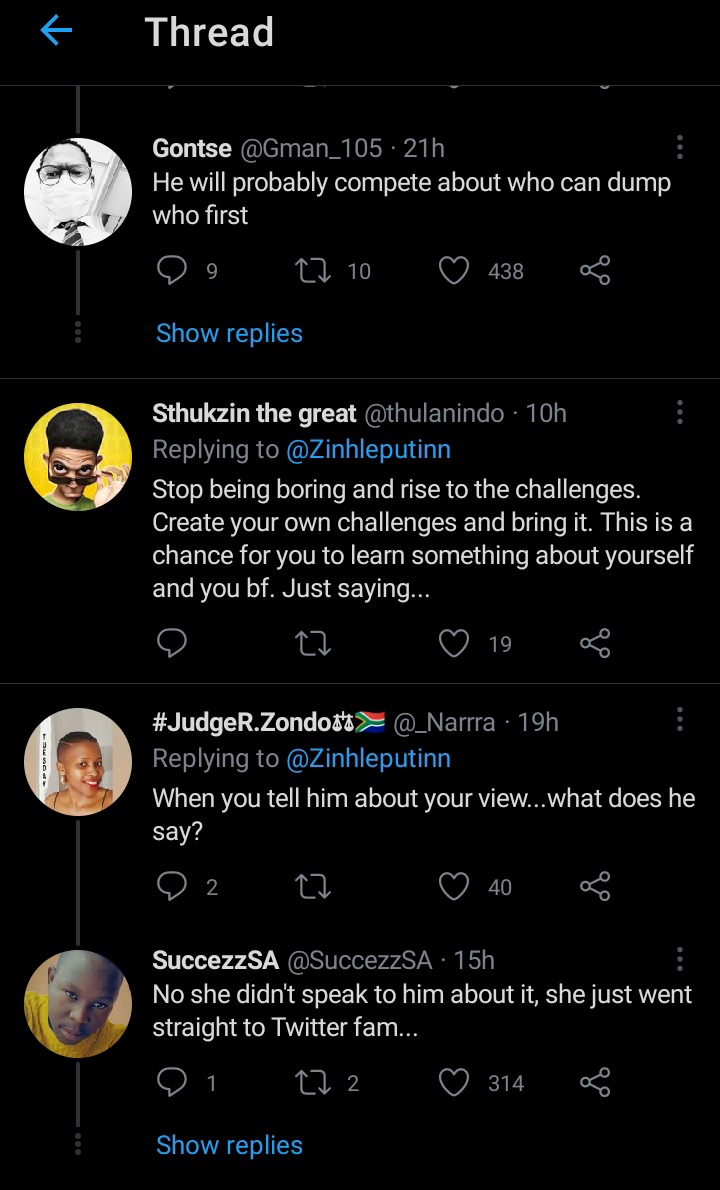 Content created and supplied by: TeeFlaming (via Opera

News )