Anyway, here's a thorough account of what occurred to me so that others might be forewarned as well.
On Thursday, September 23, 2021, I went shopping at the Mall of Africa. My cellphone was in my hand the entire time, until I wanted to search the store for a certain item.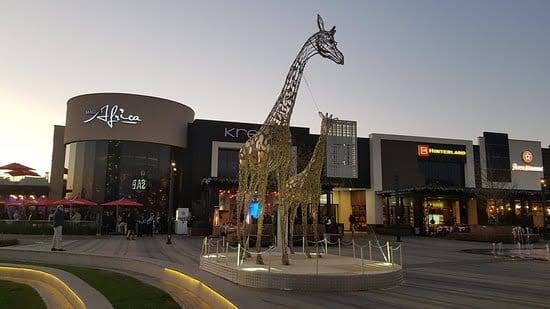 I stowed my cellphone in my handbag, closed it, and went on the hunt for the missing item. I got the item and headed over to the cash register to pay. When someone else's iPhone rang in the store as I was headed towards the cash register, I assumed it was mine and went for it in my purse, but I couldn't locate it.
I was wearing a little crossbody bag, so there wasn't a lot of room. I searched in the trolley and took items out, thinking it might have fallen in there despite the fact that I knew it was in my bag. My phone had vanished, and I was in a state of shock and denial.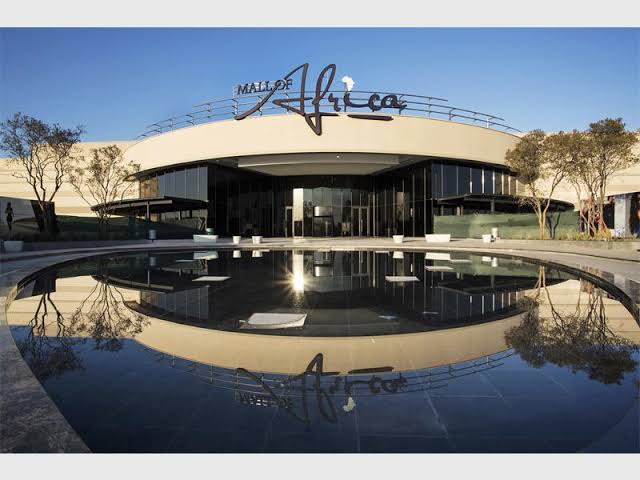 I quickly requested that the individual whose iPhone rang contact my phone, which rings but receives no response. I went to the nearest ATM to cancel my card and then dashed to the iStore to ask for assistance in finding my iPhone. We checked my cloud and discovered that my iPhone had already been disabled.
When it dawns on me that my phone is truly missing, I scramble to find a way to hail an Uber and go home and to the SAPS. My friend Asisipho drives me home in an Uber, and I change, pack up all of my belongings, and go to the SAPS.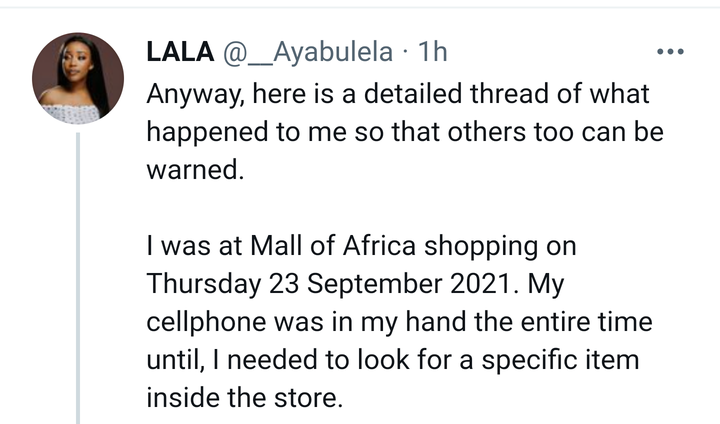 So I file a theft report, and they ask for the necessary information. I called my family back home for help, because my cellphone box and everything were still there. They assist me, and I begin the investigation. According to the cop assisting me, the Mall of Africa is home to a large syndicate. Women are the ones that do this.
They go in groups of 3-5 people, they work with specific people inside the mall, and they specifically target you while you are alone. They take cellphones, purses, automobiles, and anything else they can get their hands on. This is their 9-5, and at least one is caught each week.
Anyway, I return home and sleep because I have a flight to PE for my sister's wedding at 06:15 on Friday morning. When I get in PE, my mother suggests that I go to the bank and get a new card because I'll need money for the weekend. When I arrived at the bank, they had already done so.
However, the expert who is aiding me informs me that there is no money in my account. I tell him there is because I had money in my account, some savings, and I was paid on Thursday evening, so my pay had reflected. He shows me that all of the accounts have been closed. On everything, it's literally R0. 00.
At this moment, I'm in complete disbelief since there's no way. He claims that all of the money was transferred using my banking app into a new account that was formed on the same Thursday, and that it was then withdrawn from an ATM in the Mall of Africa.
Anyway, to cut a long tale short, I was without money and a phone. The bank is still looking into it, and while there's a chance they'll return it, it won't be anytime soon because there's a case involved, and the bank needs to perform its own investigation.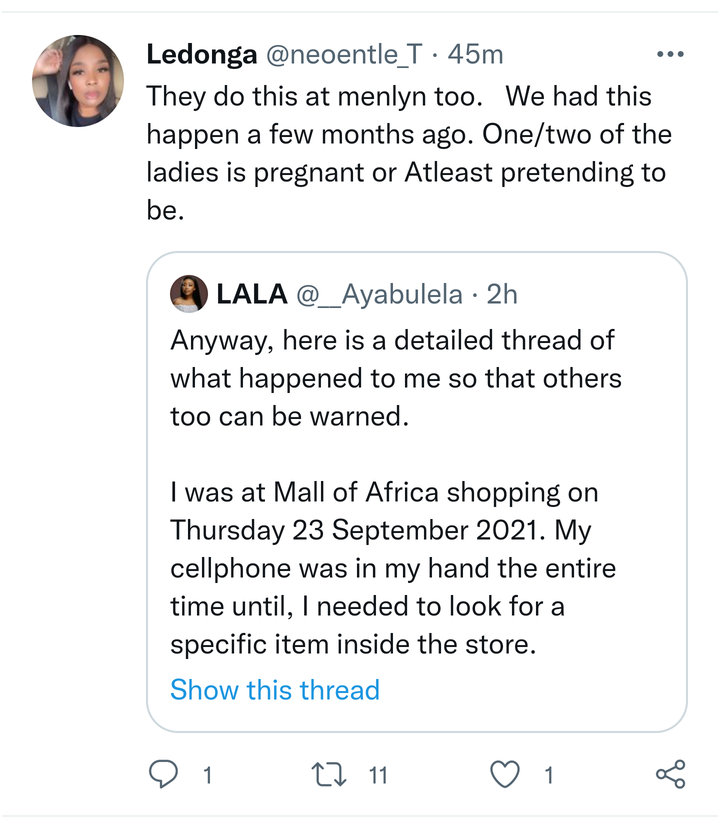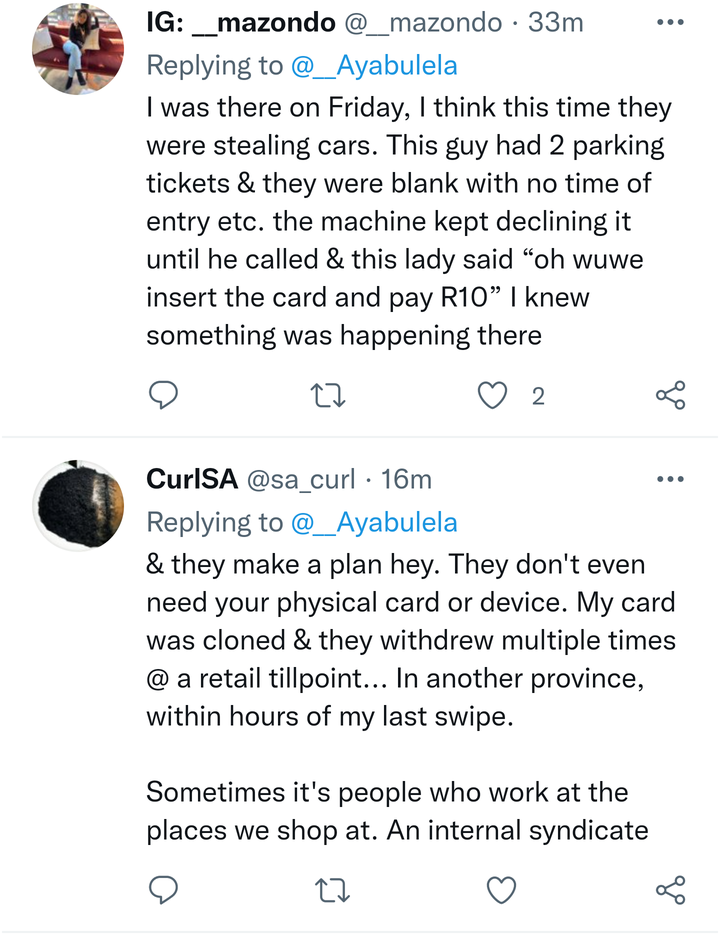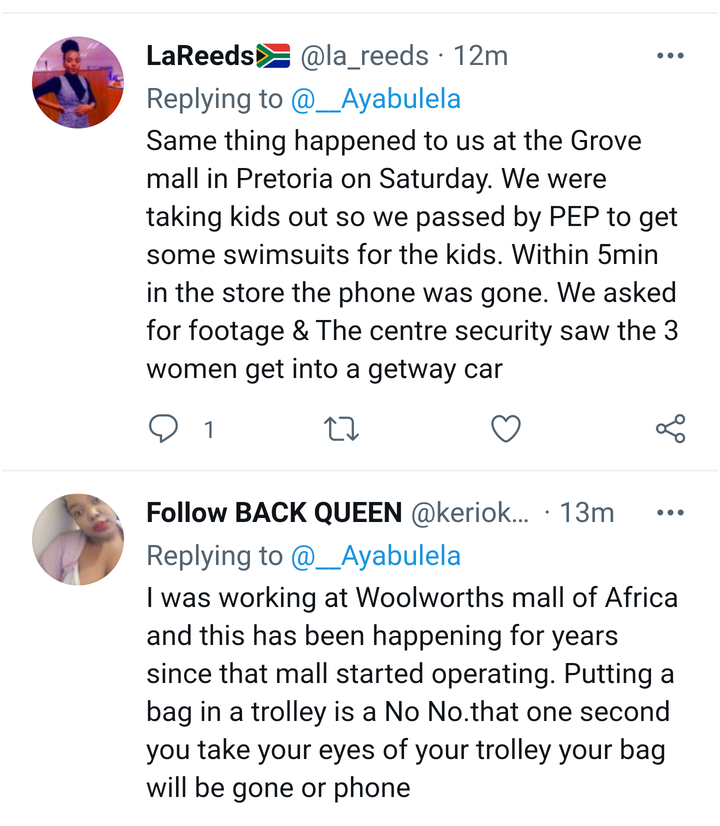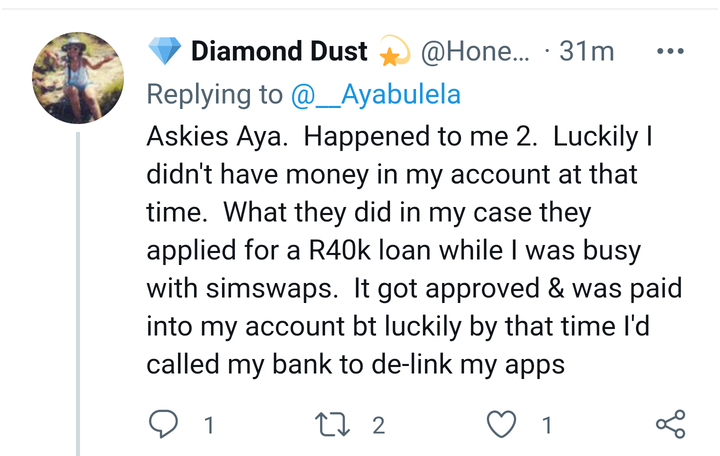 It's been a long and arduous process, but in the end, that's what happened. That's how quickly they were able to unlock my phone, disable Find My iPhone, delete my cloud, access my banking app, transfer all of my funds, and withdraw them.
Criminals are astute, and they are becoming more so as technology advances. I only made this thread to warn you; I'm not sure how you can be cautious, but please be cautious since I wouldn't wish what happened to me on my greatest enemy.
 https://twitter.com/__Ayabulela/status/1443234138308349952?s=20
Content created and supplied by: HottestNews (via Opera

News )