Source https://twitter.com/nokubuya/status/1442804644883931141?s=19
The last time a man proposed at KFC the whole of South Africa came togethet and orgarnised a beautiful wedding for them .From dresses to cakes to the main wedding and even the honeymoon all of it was sponsored by Brands and South Africans .It was such a beautiful thing to watch .Its not suprising that some couples would also try the same thing in the hope that they also get a full sponsored wedding .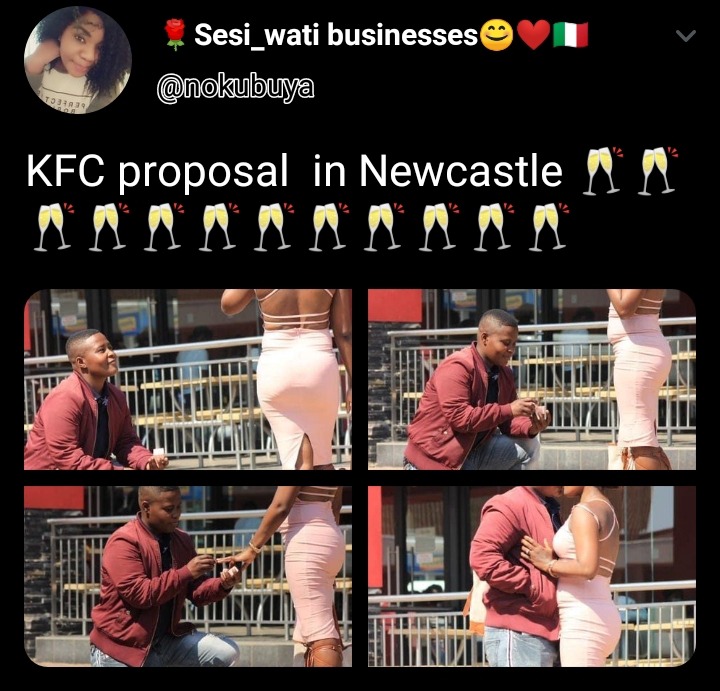 Another couple has been trending on social media after they did a proposal at KFC also .But what was different this time is that a lot of people were confused about the proposal.Instead of being happy for them , they had a lot of questions instead.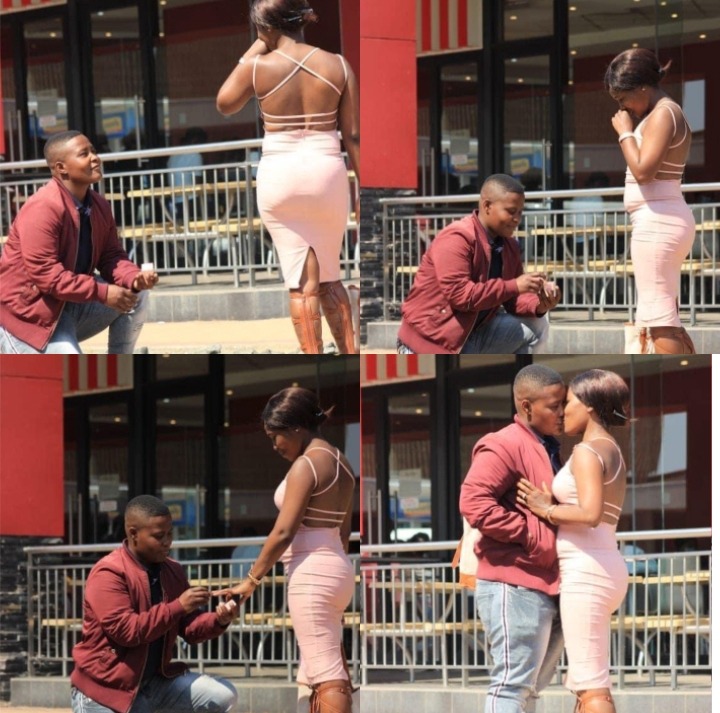 First of all it wasnt clear whether the couple was a male and a female or they were both females .Another thing that looked suspicious is that the man was putting his hands in his jacket the entire time .This looked suspicious because it seems like the proposal was not a genuine thing, it looked like they were doing it for social media .See what Mzansi had to say below.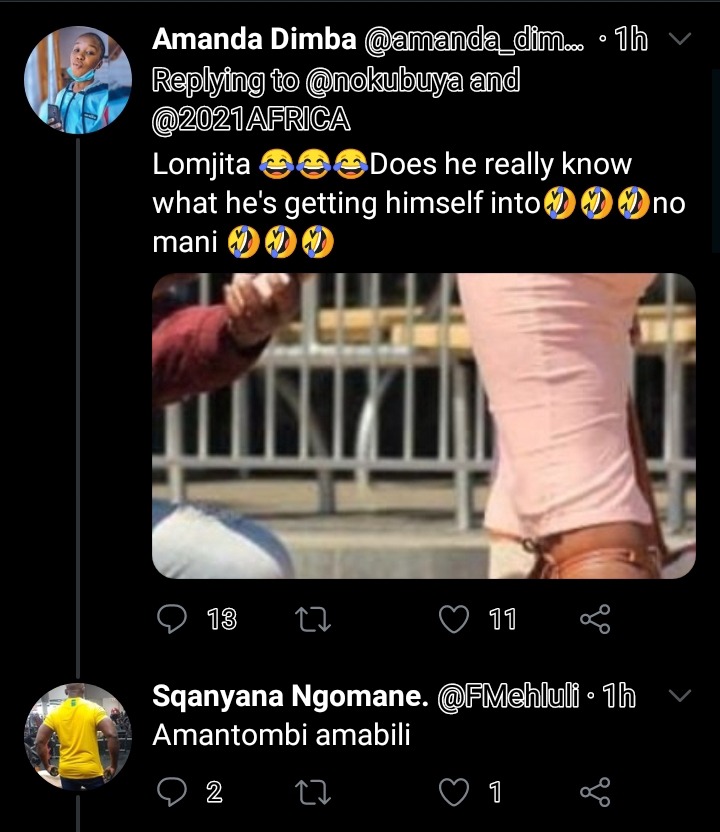 Maybe this couple wanted to be like the famous KFC couple but things didnt work out as planned because honestly a lot of things dont make sense about their proposal .They should have done it out of the desire of their hearts and not because of social media and the need to trend and become famous like that KFC couple .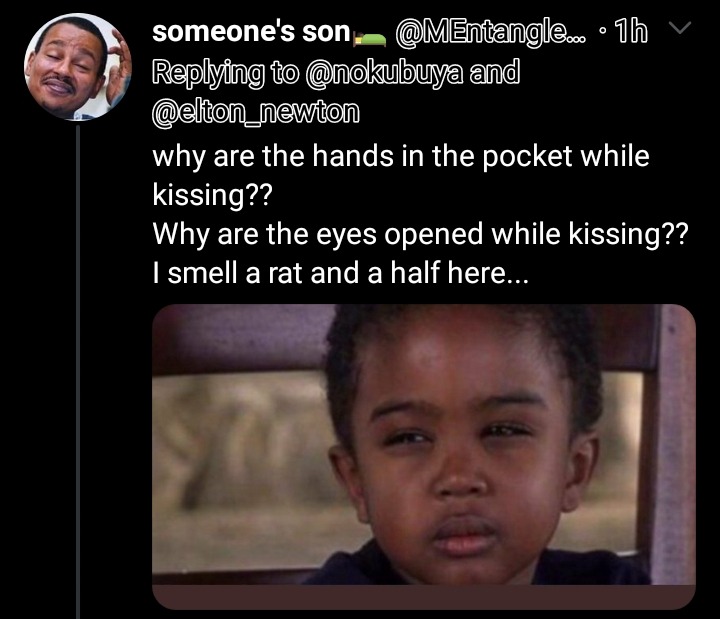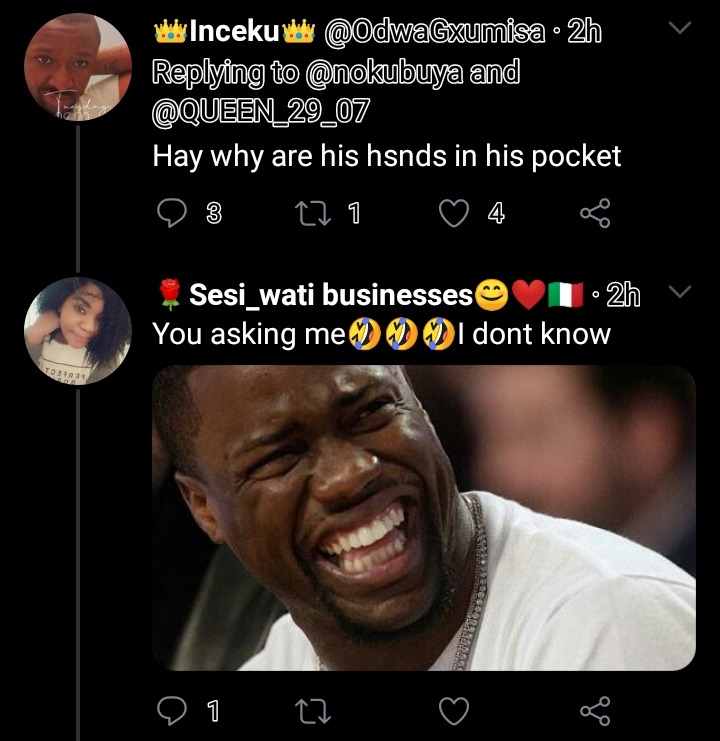 What do you think about this leave a comment down below lets talk about it .Thank you for reading today's article make sure to like comment and follow for more articles from me. Remember to share this article to all your friends and family and comment down below lets talk about it. See you on the next article.
Content created and supplied by: Mzansi_Entertainment_News (via Opera

News )