The hashtag #Mypersongotmarriedkaweekend has been trending since the long weekend started and there are a few storied we're twitters users were left shocked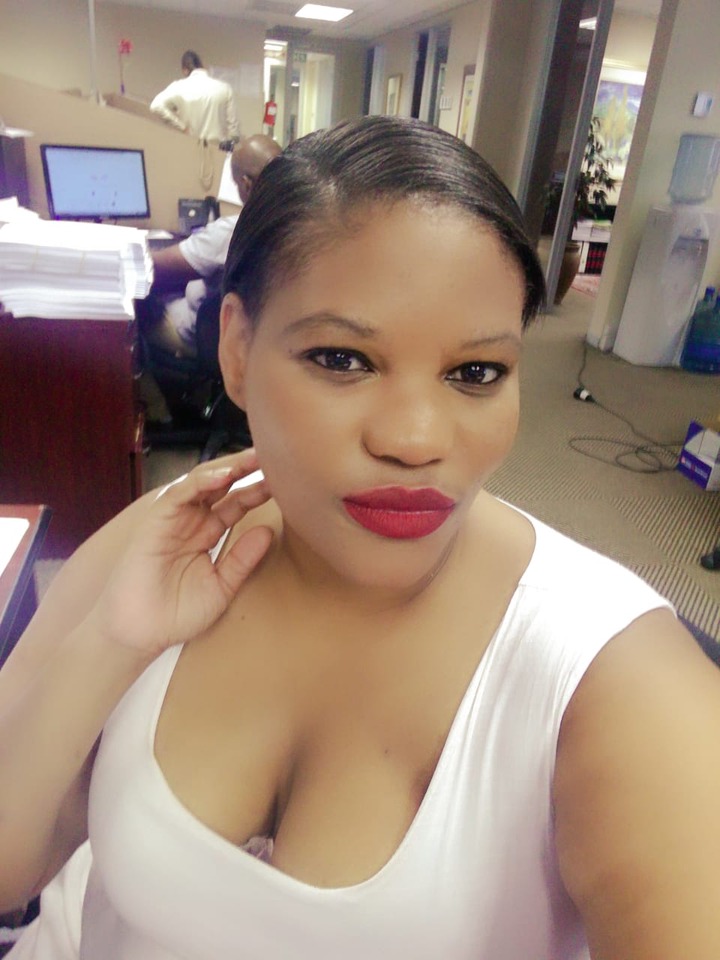 On one of the posts under the hashtag one woman told social media that For her it wasn't this weekend(24 September holiday)" but he went home for December holidays and came back with a ring on his finger. Some of my friends at the time attended the wedding. "#MyPersonGotMarriedKaWeekend
She went on to say "On the weekend he was coming back i decided to go to his place to clean and cook cos I had a Spare kry. Lol when he opened the door and saw me he was shocked and tried very hard to take off the ring but it wasn't coming off fast enough and I noticed."
"He apologized profusely and told me that he loves me and it was his parents and a church thing. He promised me that it wasn't going to affect we had and things will be same! Guess what… I forgave him and things went south from then. The one girl was snacking his friend. Yes, i realised that they weren't my friends after that and I spoken to them in over 6 years."
"I haven't spoken to them in years. Lol and they still send me Facebook friends requests. I've blocked them"
Other comments under the hashtag:
"Good, I mean with friends like that who needs enemies? Bad enough that your so-called man did the dirt on you, one of them should've warned you 💁🏾‍♂️"
"Some fiends could have been the mutual friends whose loyalty crealy was with their bro!💔. They chose to mind their business"
"The same happened to me 19 years ago. I was engaged and then he called to say that he got married that Friday past. Our wedding invitations had just been posted."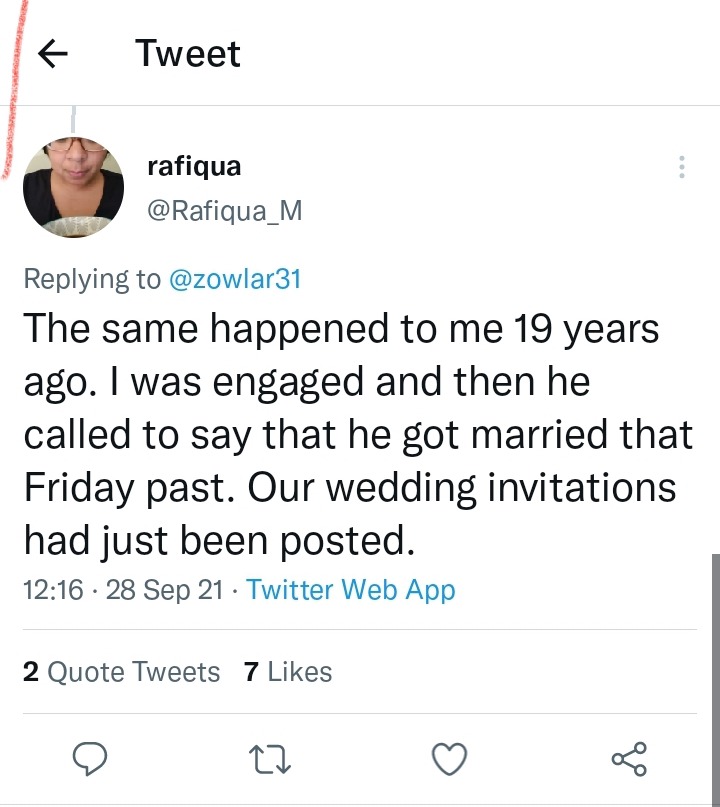 Content created and supplied by: Owethu (via Opera

News )