CCTV PROOF: Couples Be Careful Who You Employ At Home, See What Evil Maids Did To Family's Foods.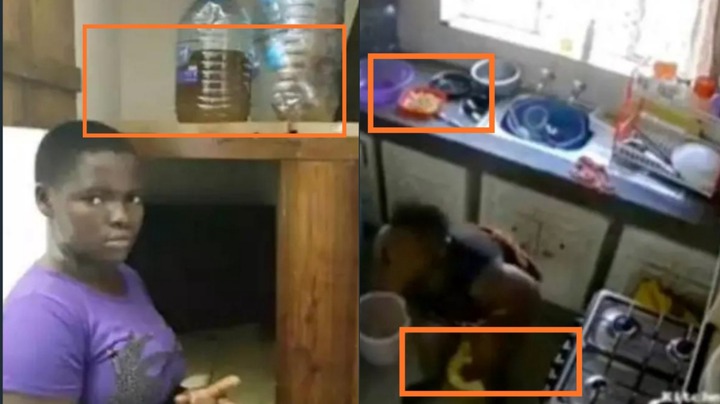 In the twenty first century the hustle and bustle for life, business, work and meeting up to our needs for our families. Is literally something that takes almost all our time, I mean the need and means to live a fulfilled life without suffering is all we all crave.
Sadly this has distracted most of us from very important aspects of our lives likes, monitoring our health, mental and emotional health, monitoring how we raise our families and who we employ into our businesses and families.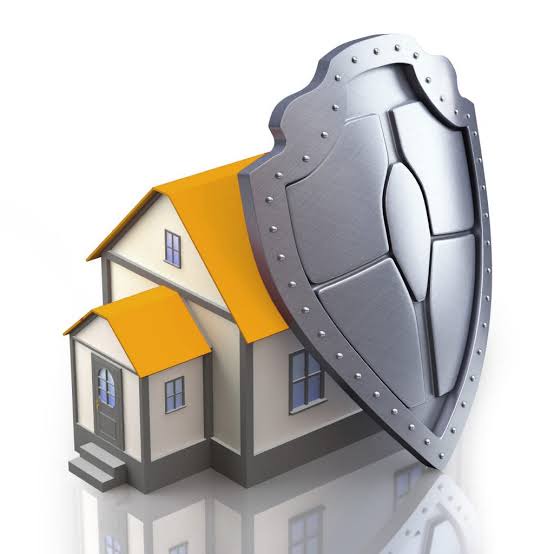 Thankfully, we could intentionally check ourselves with experts either weekly or monthly in order to monitor how you're fairing emotionally, spiritually, physically and mentally. This would help you stay on check on your general well being.
However one aspect of our life we cannot let just anyone around is our home and family. This we need to guard with all diligence as people are indeed weekend and could destroy it for us.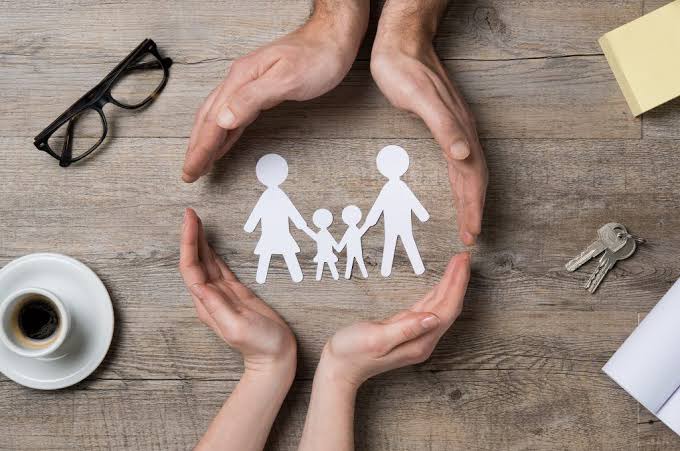 A leaked WhatsApp chat between two friends had in its details the bitter and terrible truth behind most of the people we employ these days as maids and house assistants.
Just earlier this year we saw a viral news that had an old Ghanaian lady being prosecuted and sent to jail after it was discovered through a hidden cam that she always beats up a toddler in the family she was employed, for absolutely no reason.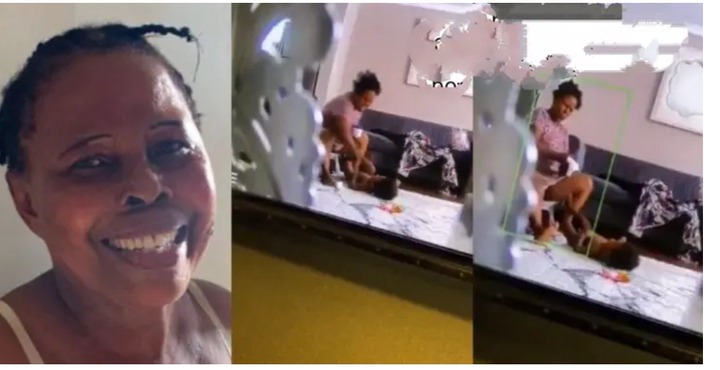 The conversation had in it a friend telling the other about what CCTV cameras caught two maids doing whilst their bosses were gone for work. Not knowing that they were being monitored.
According to the chat, a young looking house maid who was employed and paid well, sort to use her urine she saved in a transparent jar in the kitchen to mix the family's food whenever she prepared their meal. Thankfully luck ran out on her, she got caught and arrested.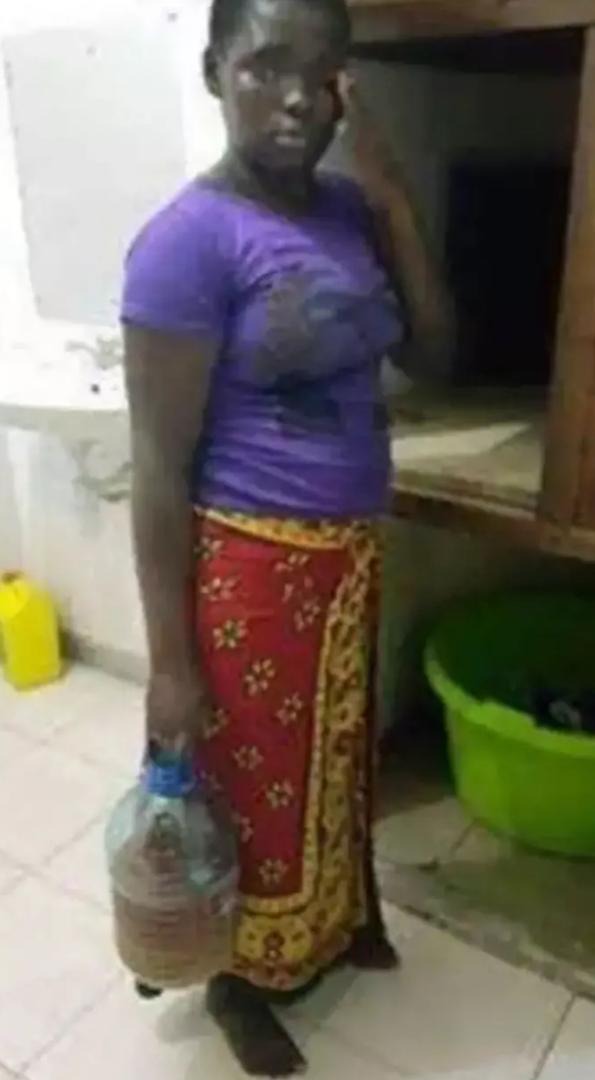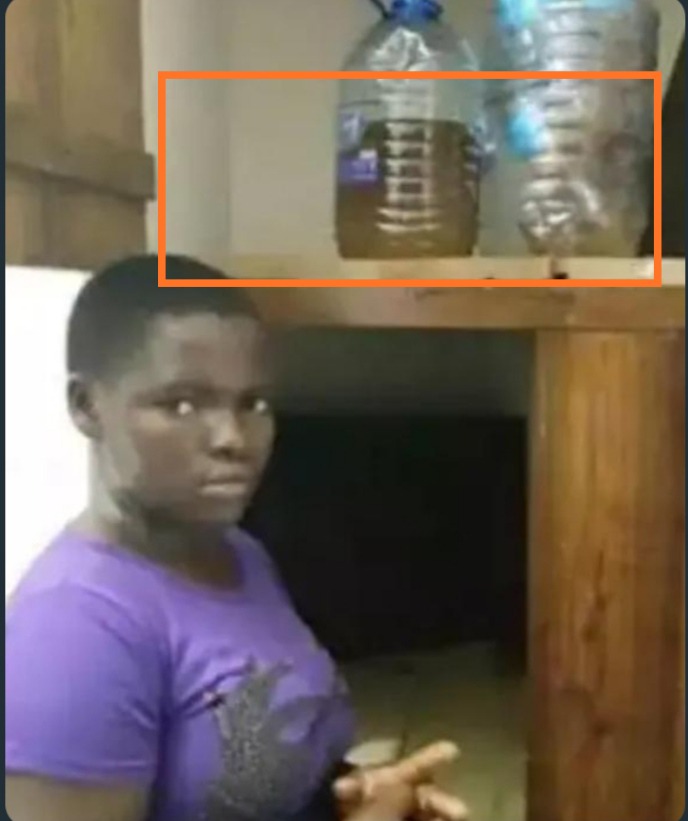 The other maid believed to be in her late twenties was also caught by the hidden camera pooping in the kitchen, and using her poop to mix up the food her employer and family would eat.
This rather evil deed didn't go unpunished as she was caught and handed over to the police. The two would be in court if need be but they obviously confessed that their bosses didn't do nothing to them, it was all the devil.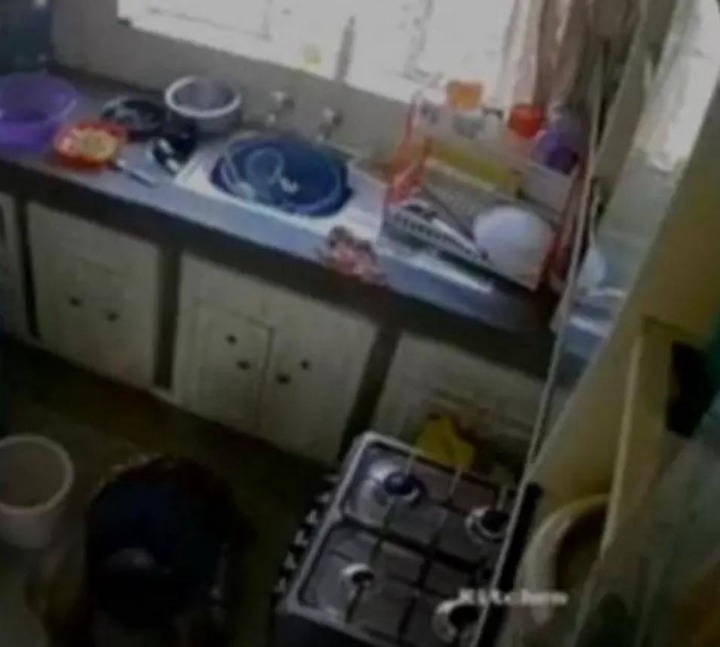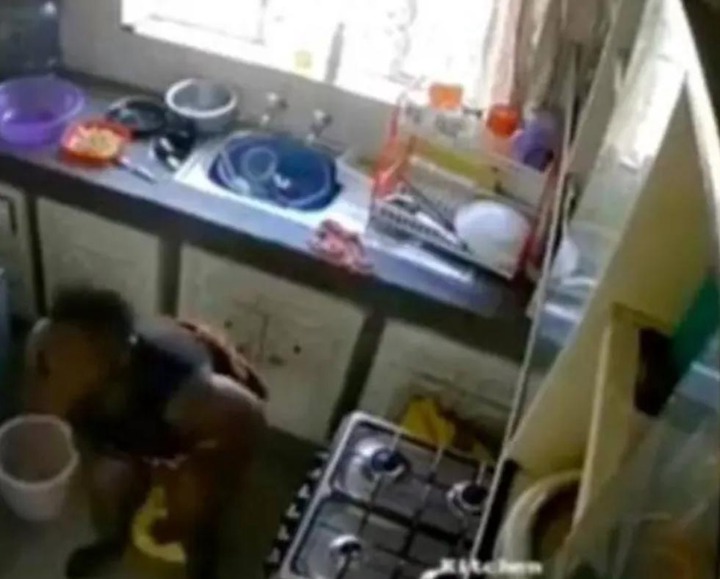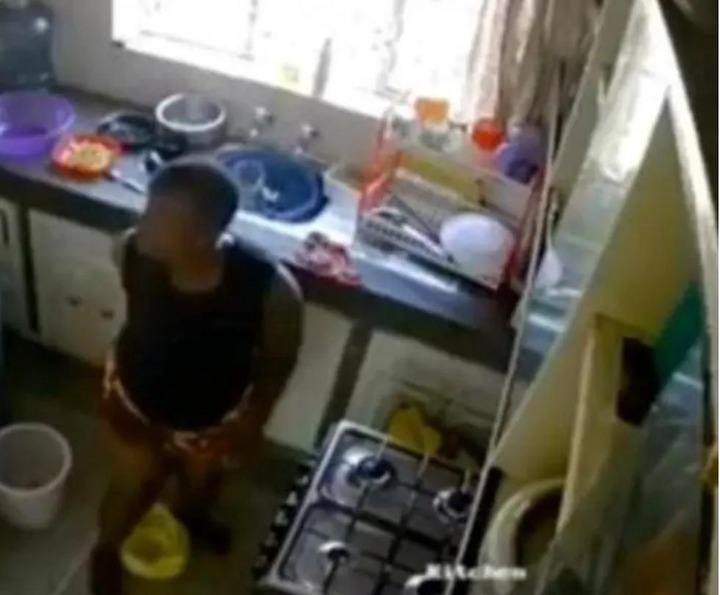 This condemnable acts has now been going viral on WhatsApp groups and with many deciding they won't employ house helps no more.
Moreso this should go as a warning to all families to learn to work together to bring up their kids, ignore all extra help when it comes to family matters. Here is the chat below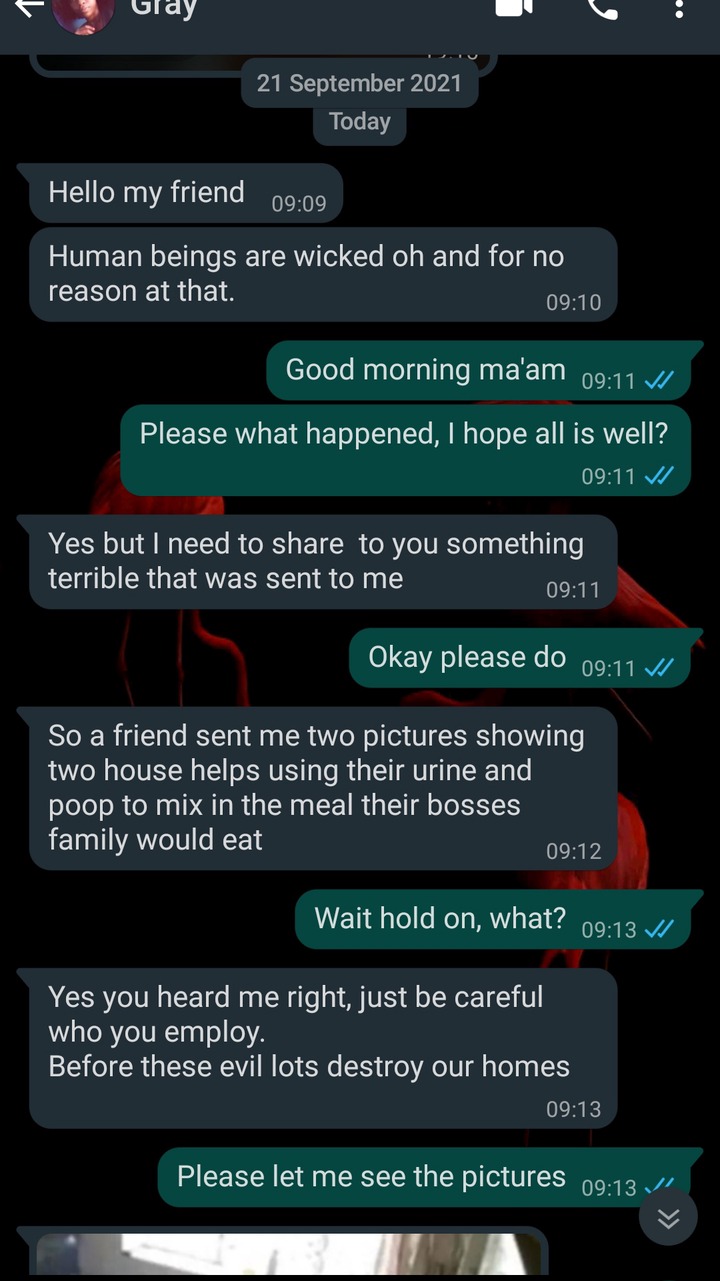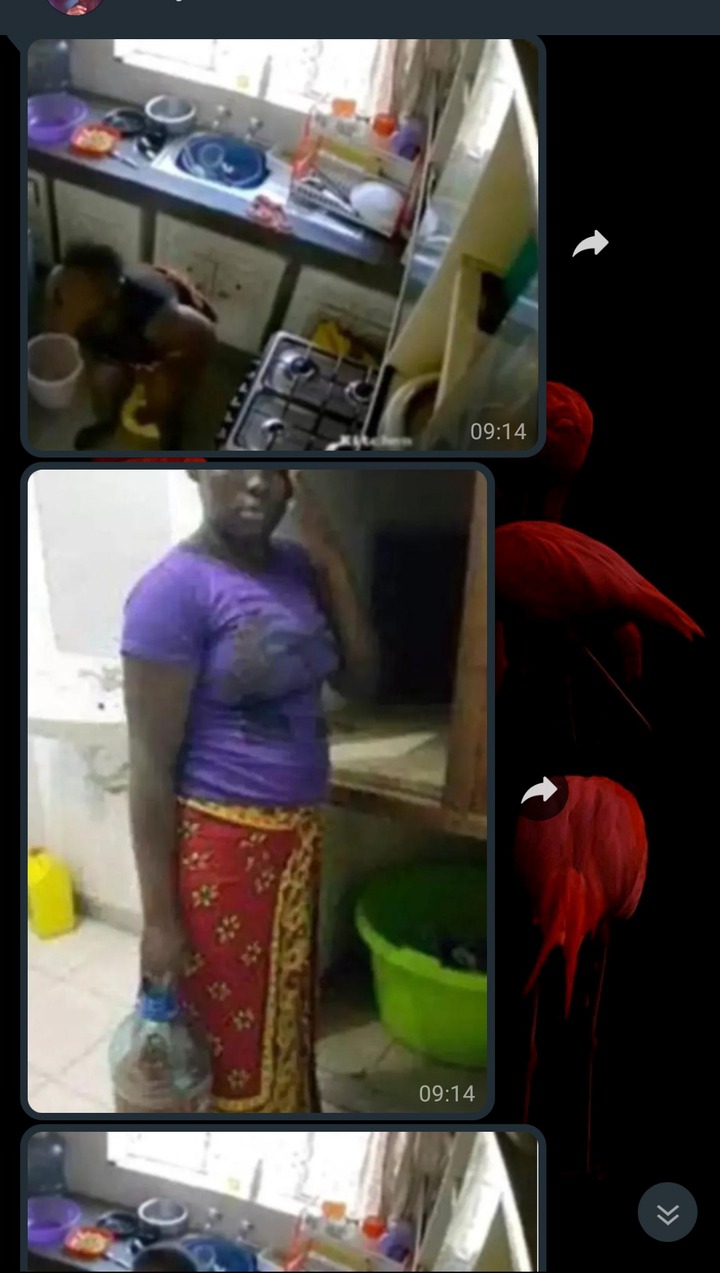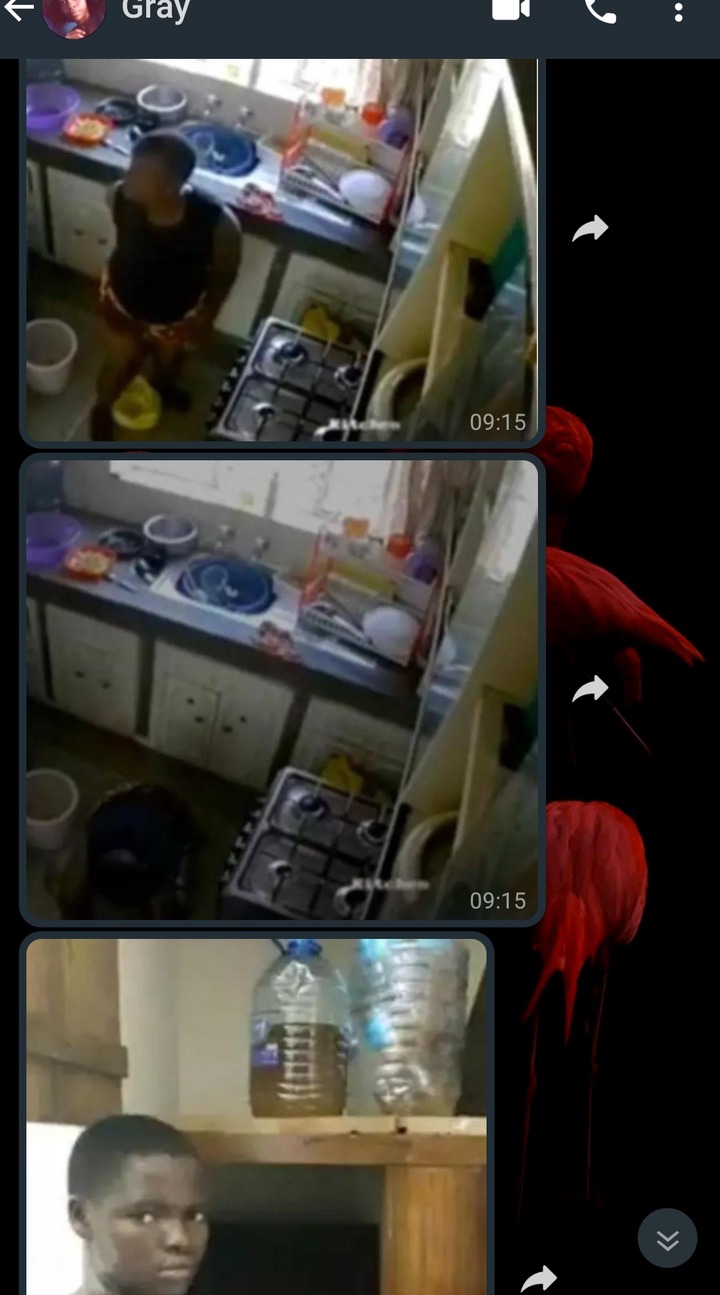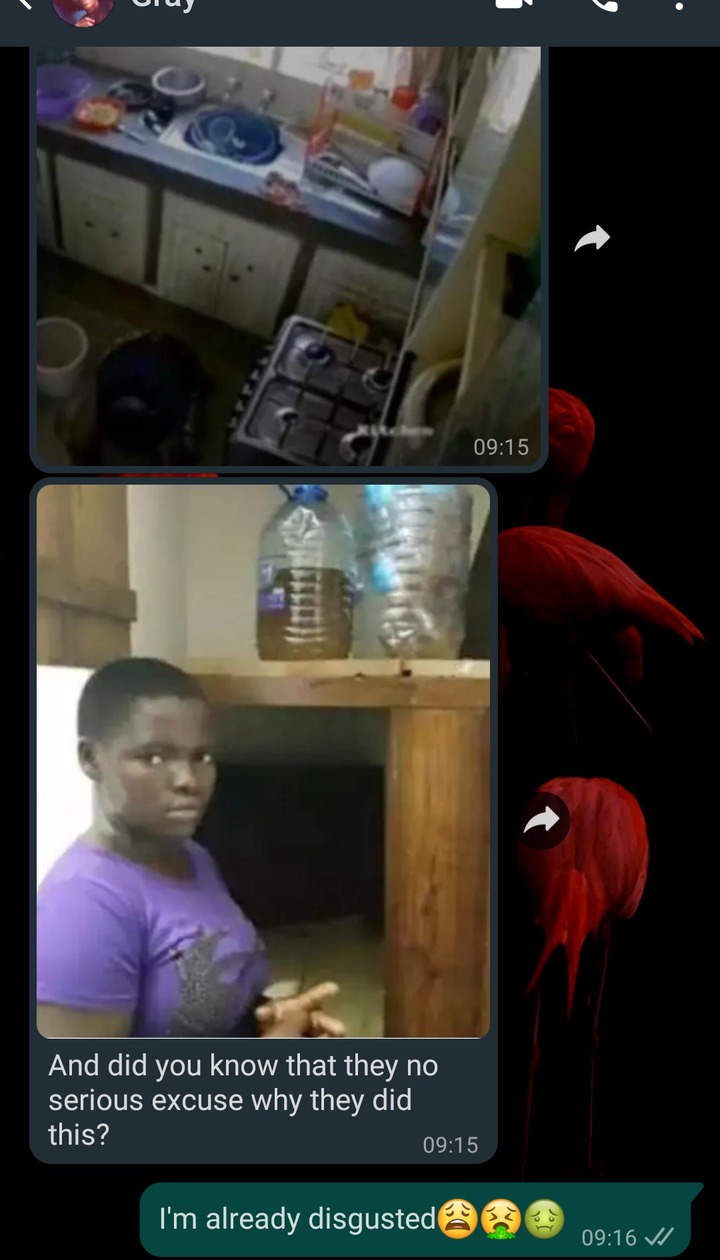 What do you think about this?
Kindly share your thoughts below, like/share this article and don't forget to follow for more updates.
Content created and supplied by: Nozizwe_Wilson (via Opera

News )