Couple That Recently Got Married See Where They Are
Source: https://t.co/YSLBuf7f9B
It is important that when you marry make sure that your marry your type and the make sure that she is the right person for you. This question was raised by one if Twitter user @Mizar after he become concern of a couple that recently got married but for the wrong reasons. With caption:
"Just marry your type bafwethu."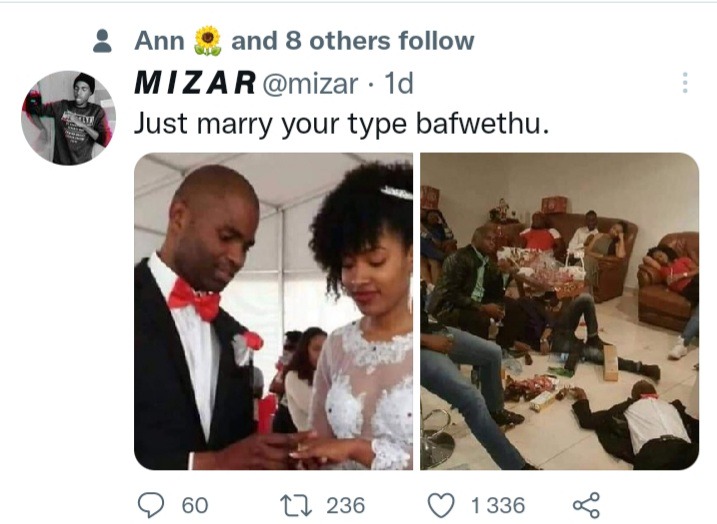 The marry your type phrase is "often" used and hyped in relation to alcohol and dancing, if we mention other variations of types, people get offended. It is important that we had to speak about it because what we just saw in this pic is very disgraceful.
We ought to see this kind of lifestyles in the villages where both parents are alcoholic addicted. It's a shock to many young people of this lady's age to see her in this mischievously behavior. Imagine what kind of home are they going to build if they are both in the same pace. Yes they have to drink and all that but what she was suppose to do was to stay calm and hide her true identity.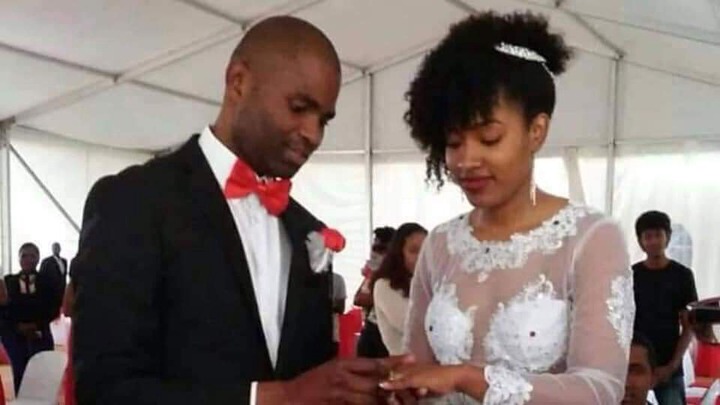 The husband passed out on the floor like that and look at the wife, seemingly unbothered – chugging a marathon, trynna catch up with uPietros. I can imagine the life they will be living. This couple marry each other knowing the kind of people they are both. It's funny that even their friends does not care about them.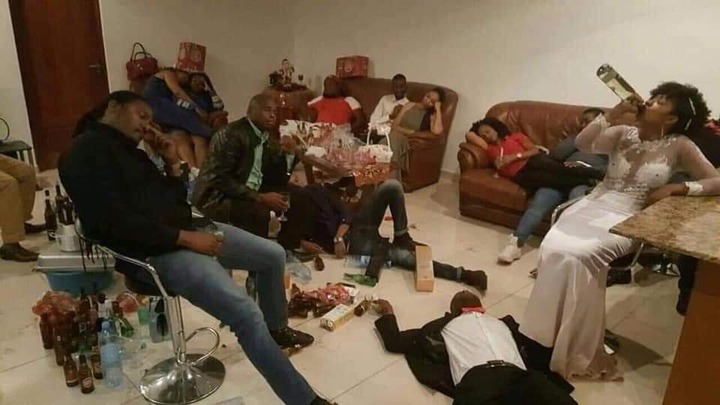 This is not good. Woman should lead by example to her man and she is the one who should be determining the minimum of drinks he should be drinking. But to this point their he is going to be turned into shebeen.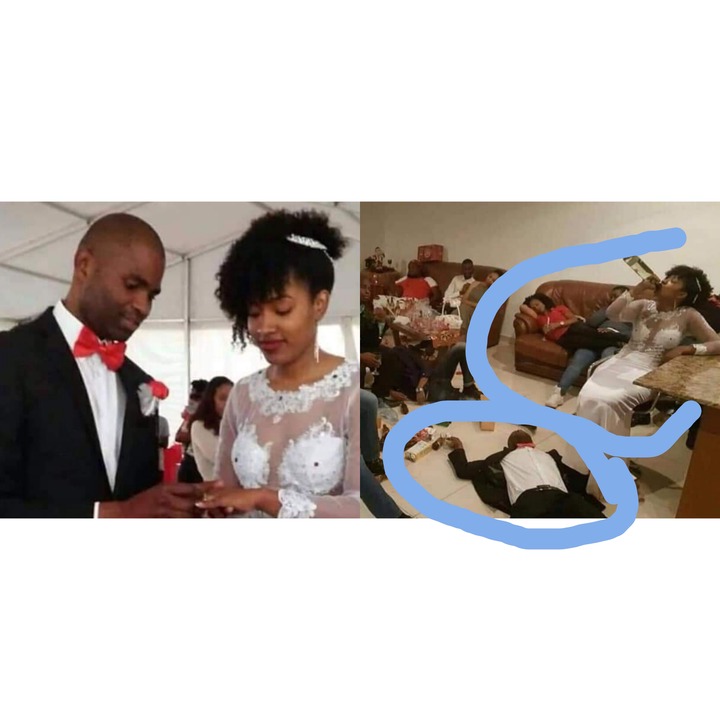 Mzansi has been calling this couple to divorce each ither with immediate effect after they were both spotted drunk justbafter they say "I do I do". Mzansi find it inappropriately and unnecessary for them to continue because this kind of alcoholic addiction not healthy and you might end up doing something you shouldn't be doing.
Content created and supplied by: Babe2020 (via Opera

News )