Black_Media_September_2021.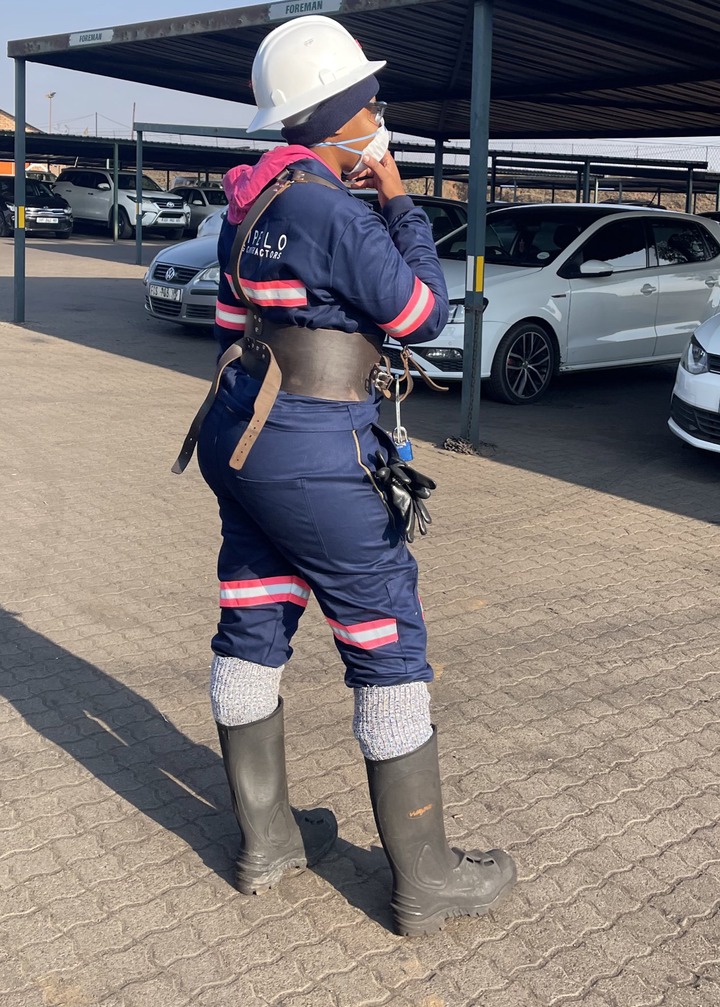 If you look at today's generation, the boys are the ones who are fighting hard to get a better future, while the majority of girls sit and wait for a rich man to come along and make them feel better. Our generations have changed so badly that being a man feels like a burden, as you are expected to take care of a woman as if you are superior to them.
However, there are still some women who don't have that mentality. There are women who will stand their ground and fight for a bright future. Nowadays, every girl thinks that to be successful, you have to put on nails and make-up to be the most beautiful girl in town, or you have to be an influencer who flaunts her beauty on social. That's a wrong mentality. Women can do almost everything that a man can do, so why not wake up and hustle just like any other man?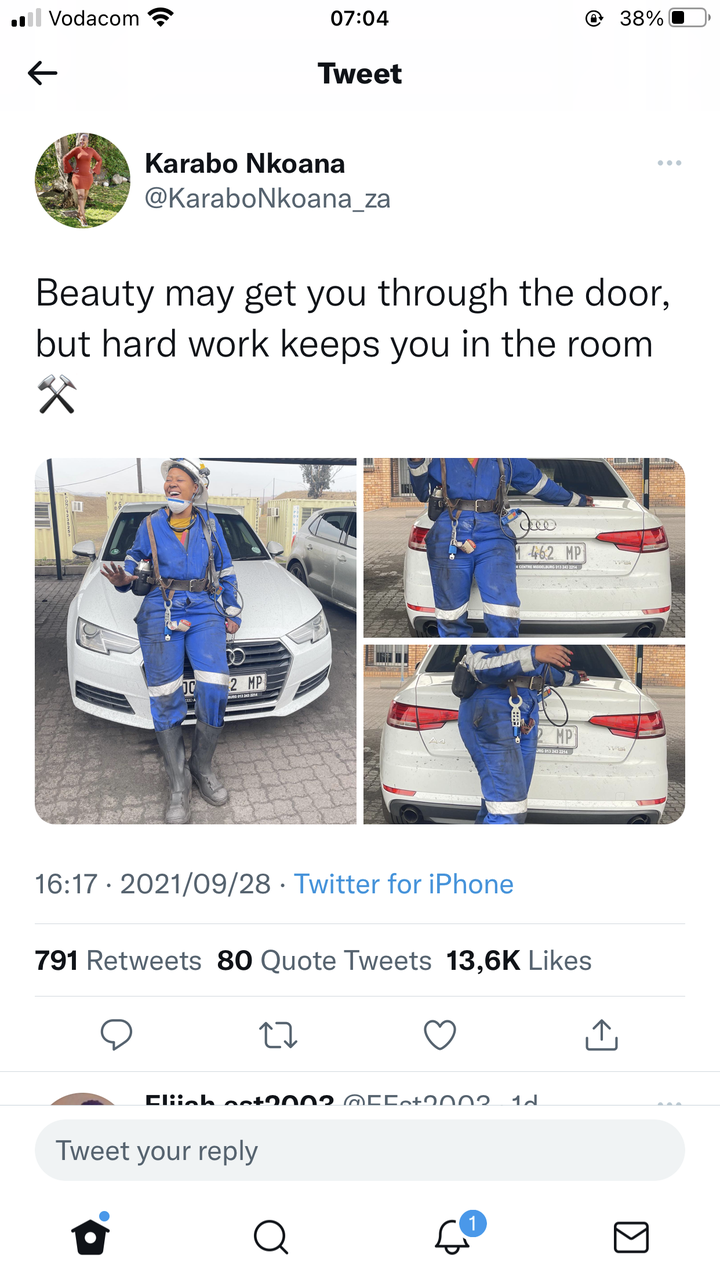 There are women who are out there doing hard work, and the majority of women claim that these jobs are for men. A young, decent lady caused a stir on social media after posting her photos in work-suits. Karabo Nkoana is one of the most beautiful girls on tweeter, many people who know her were not aware of her job. She left many people impressed after showing them her photos at work. See the photos below: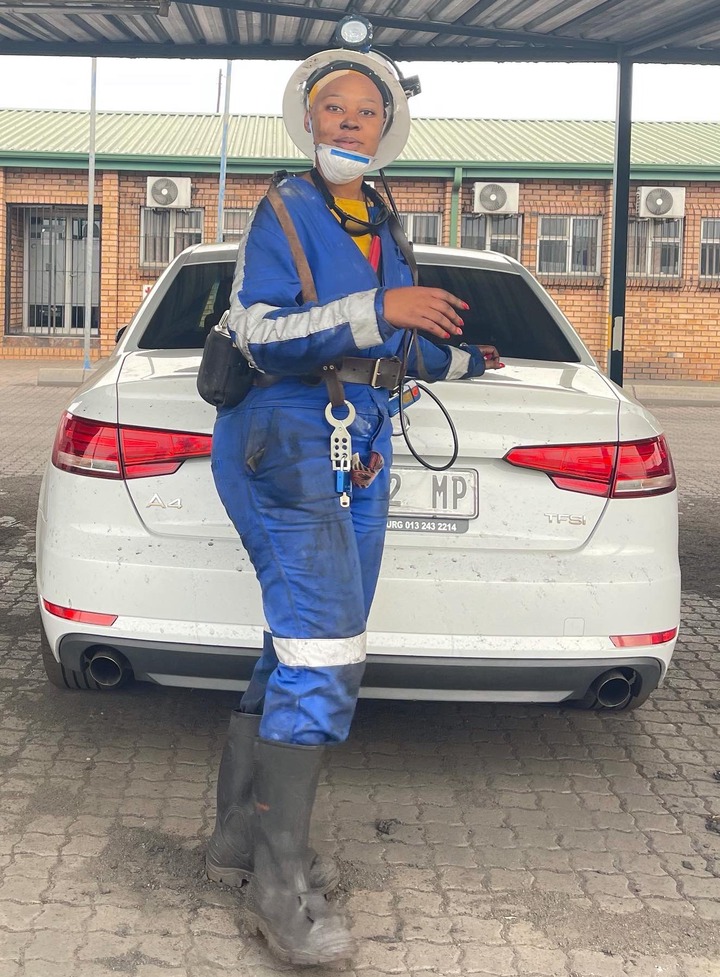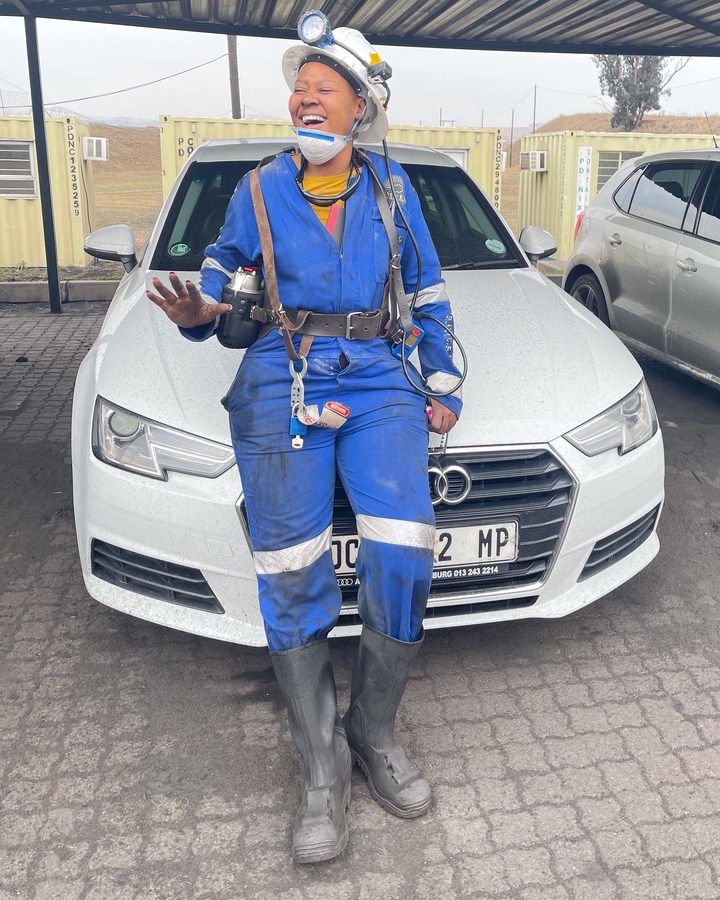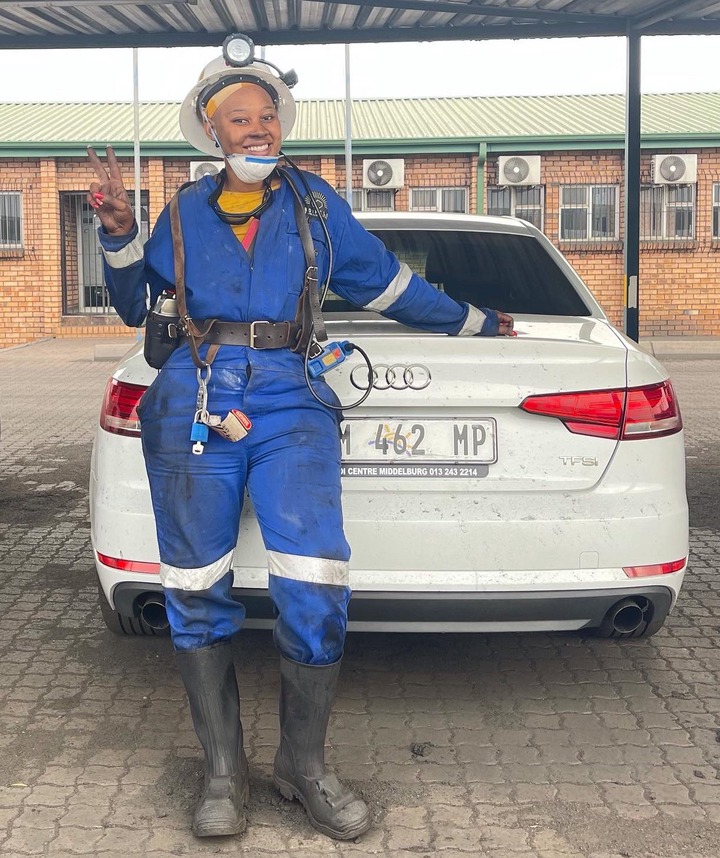 "Beauty may get you through the door, but hard work keeps you in the room," she tweeted. Many people were impressed and gave her praise for striving so hard for a better future. See comments below: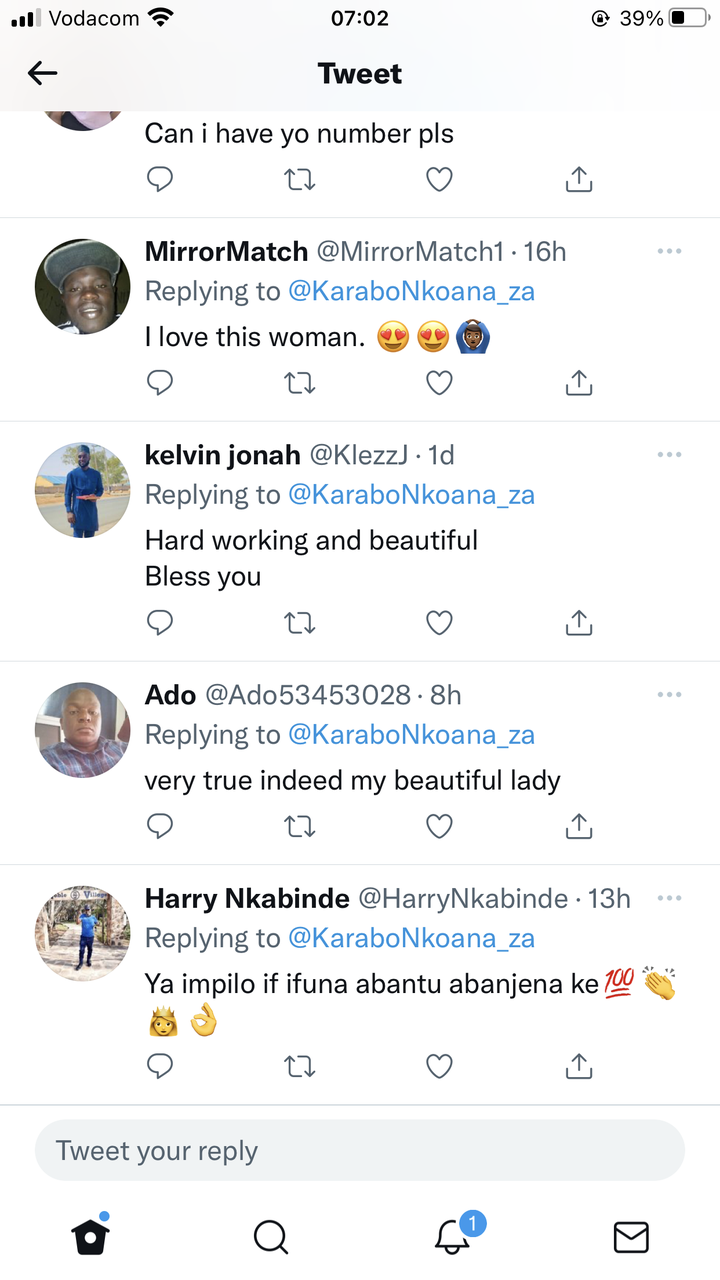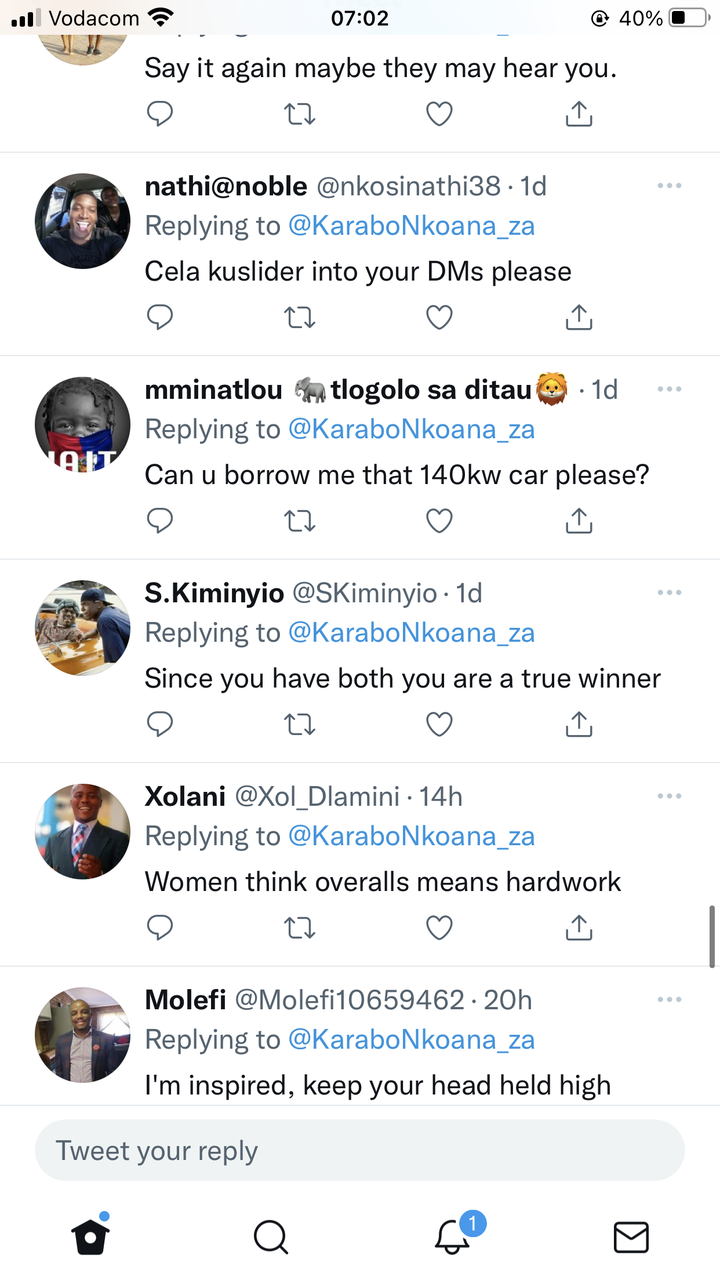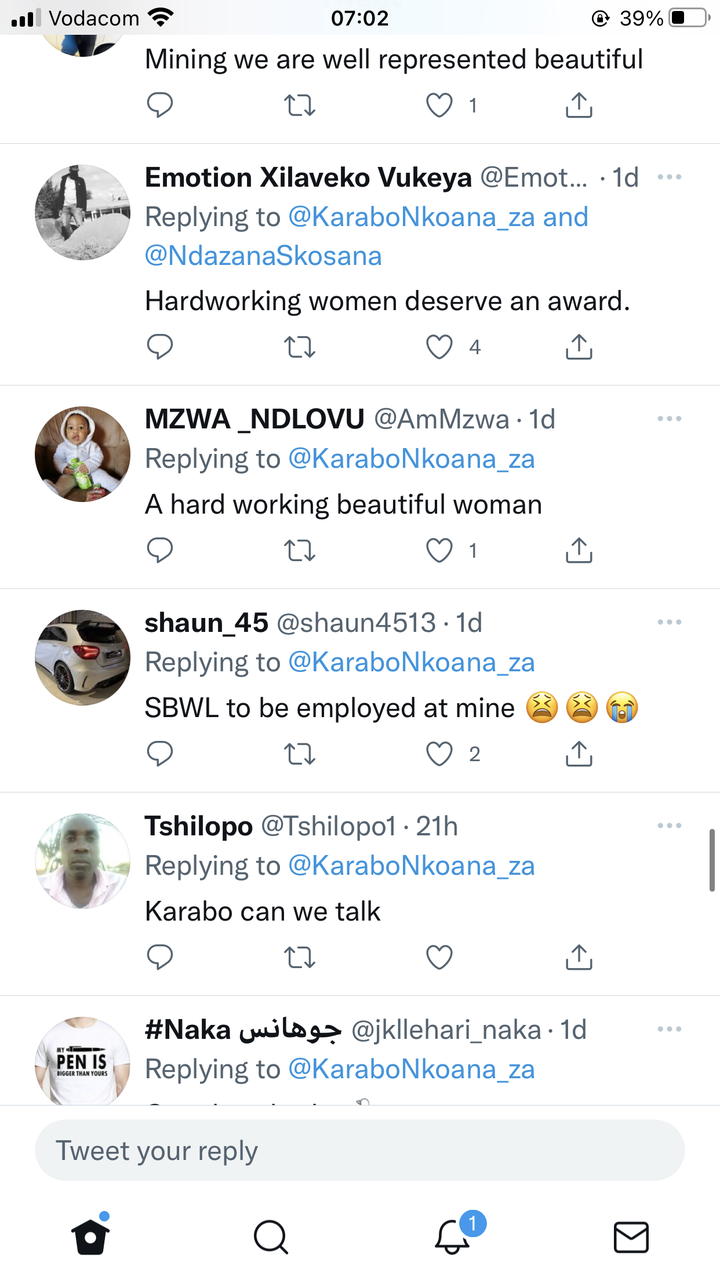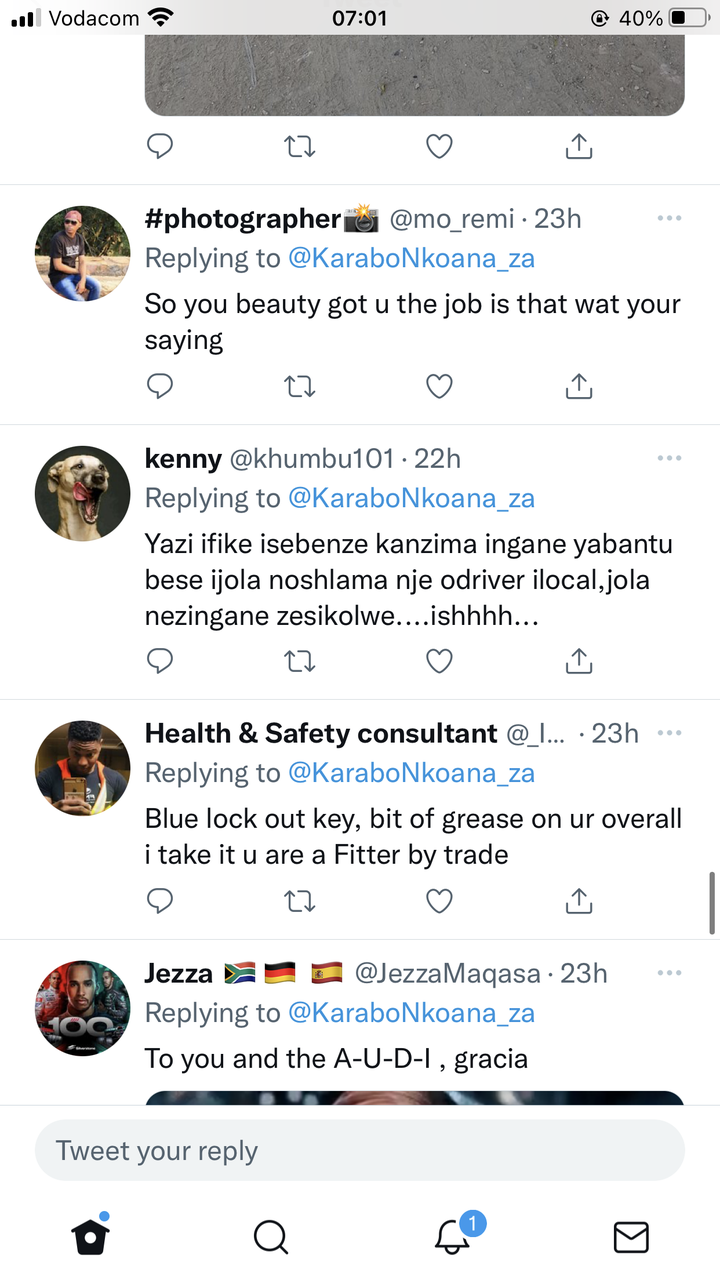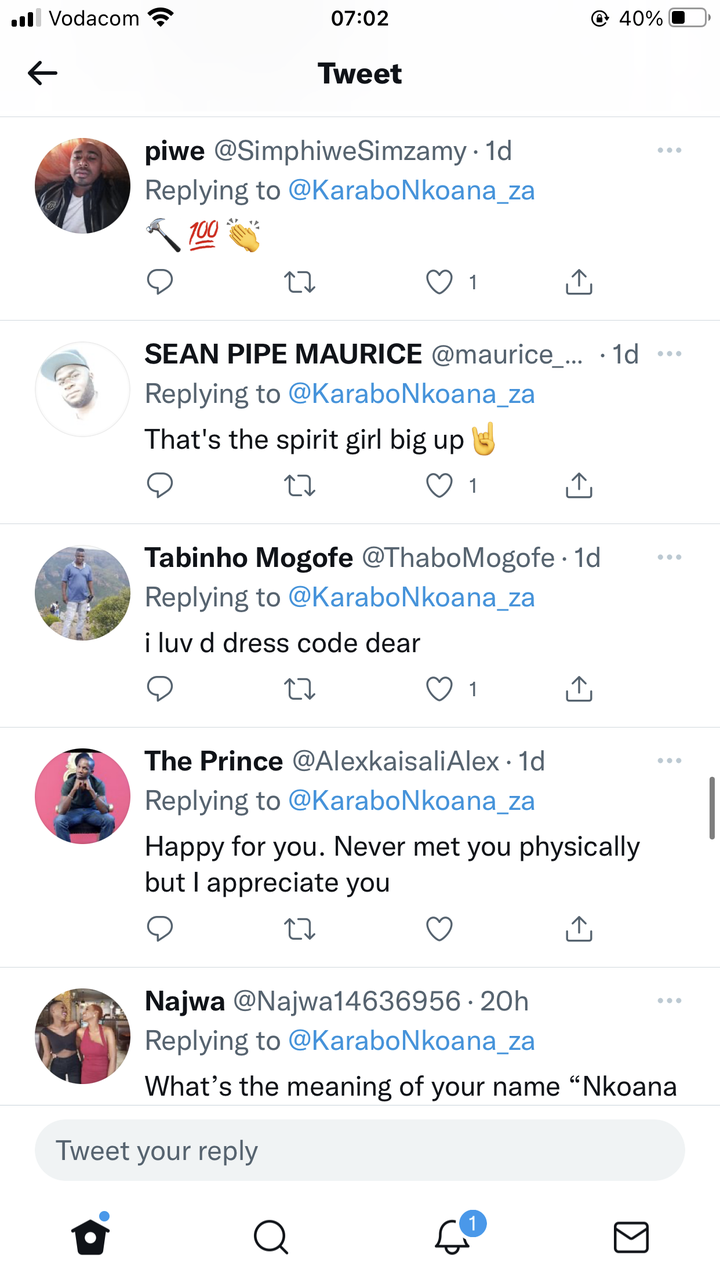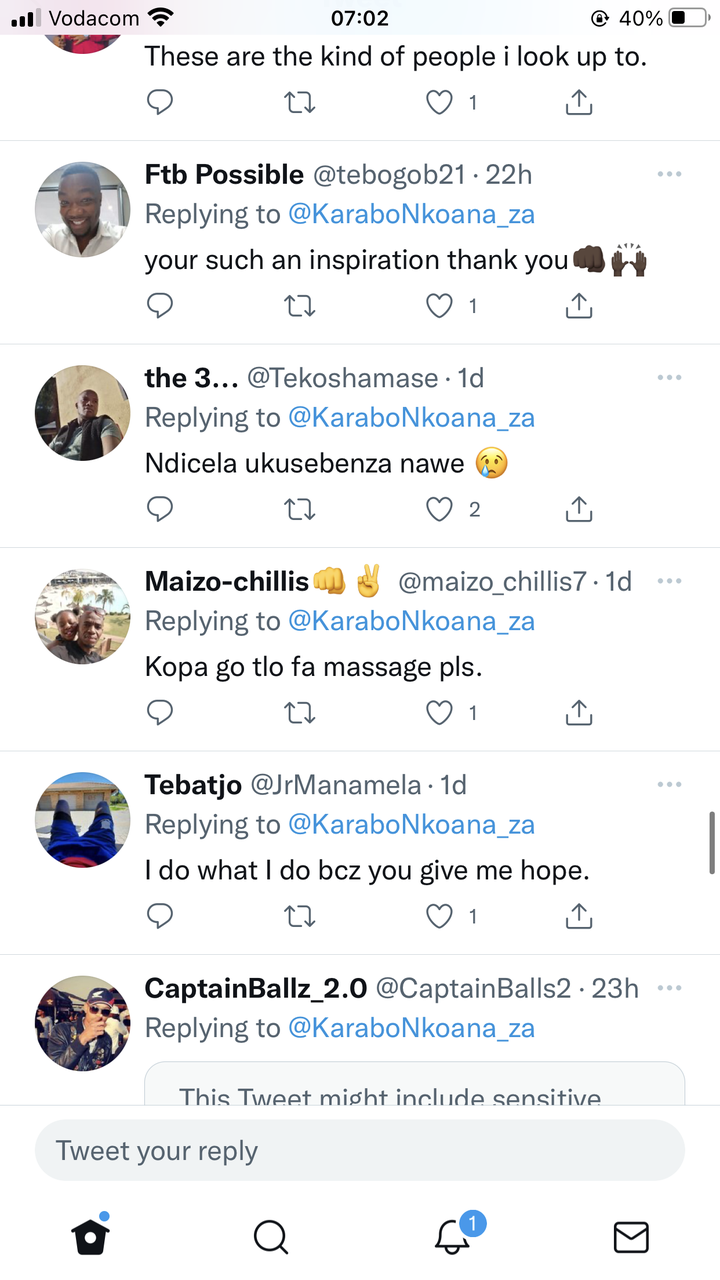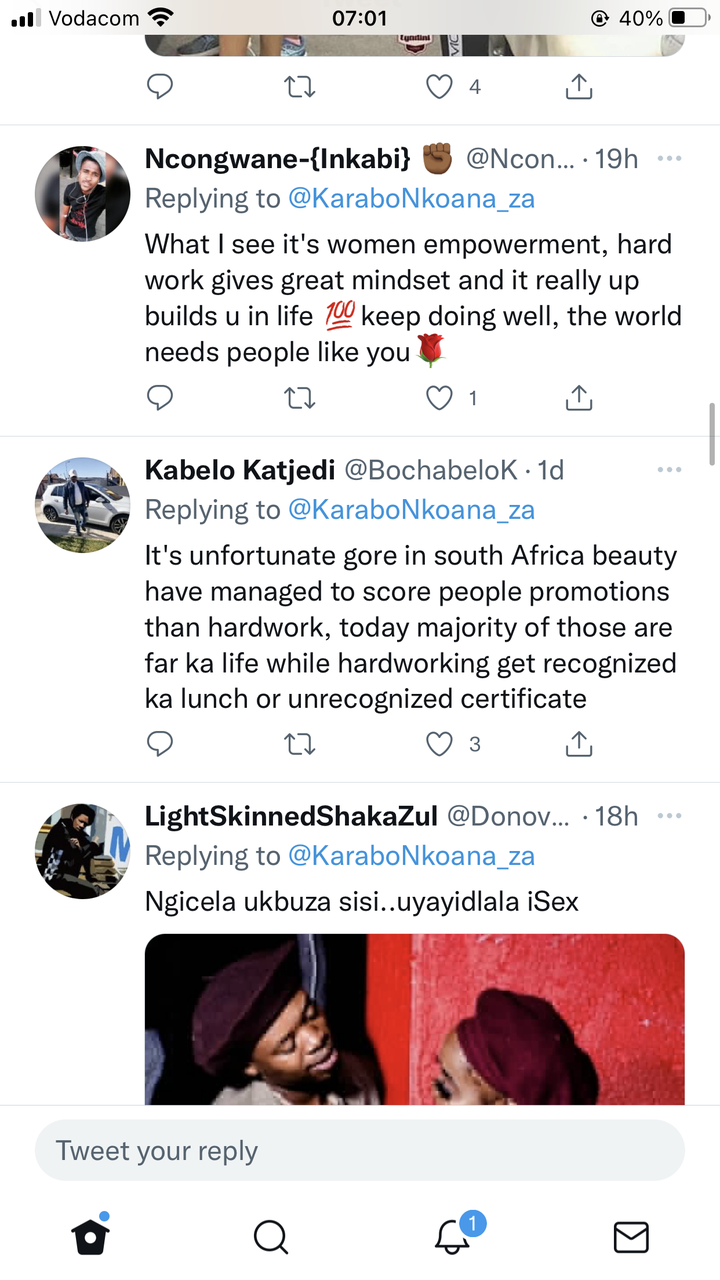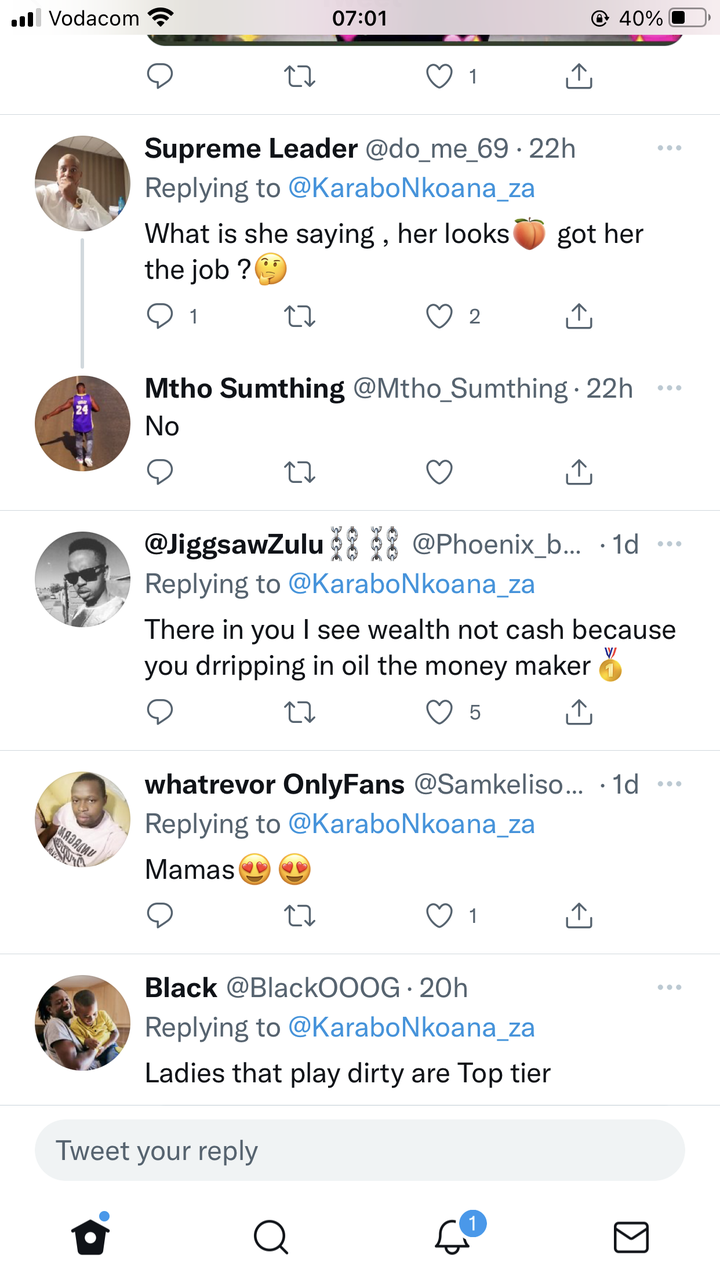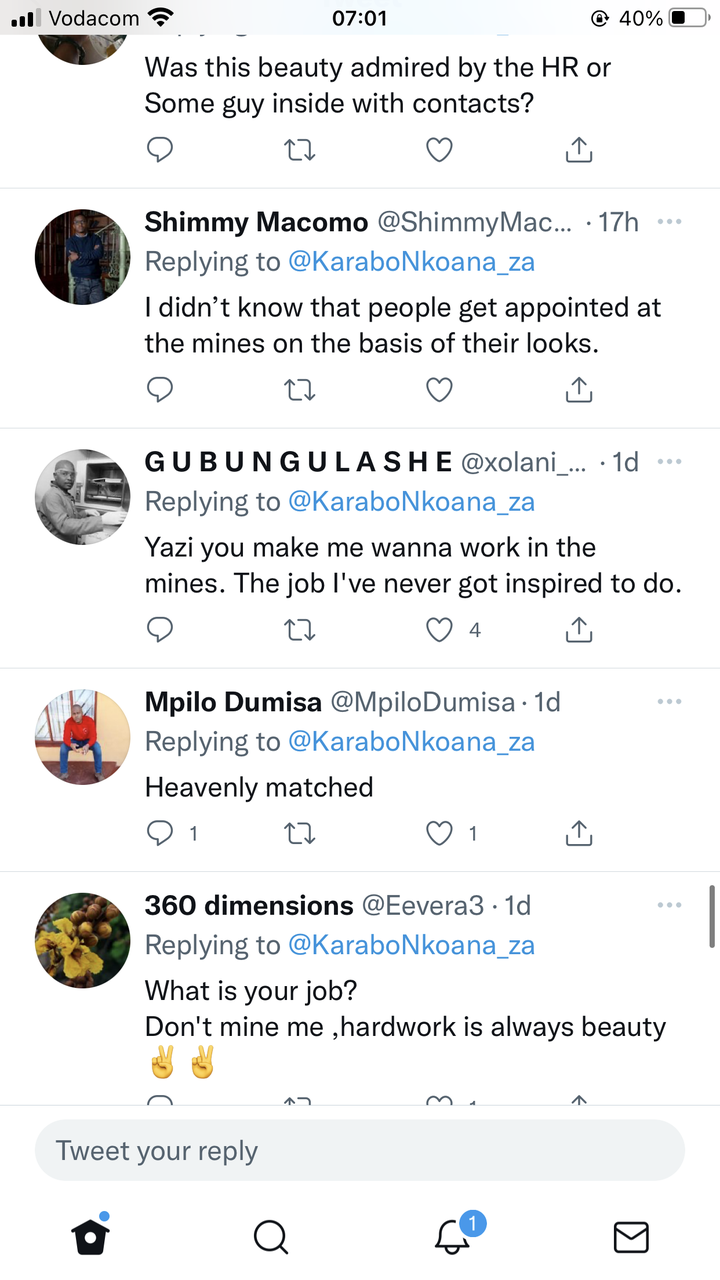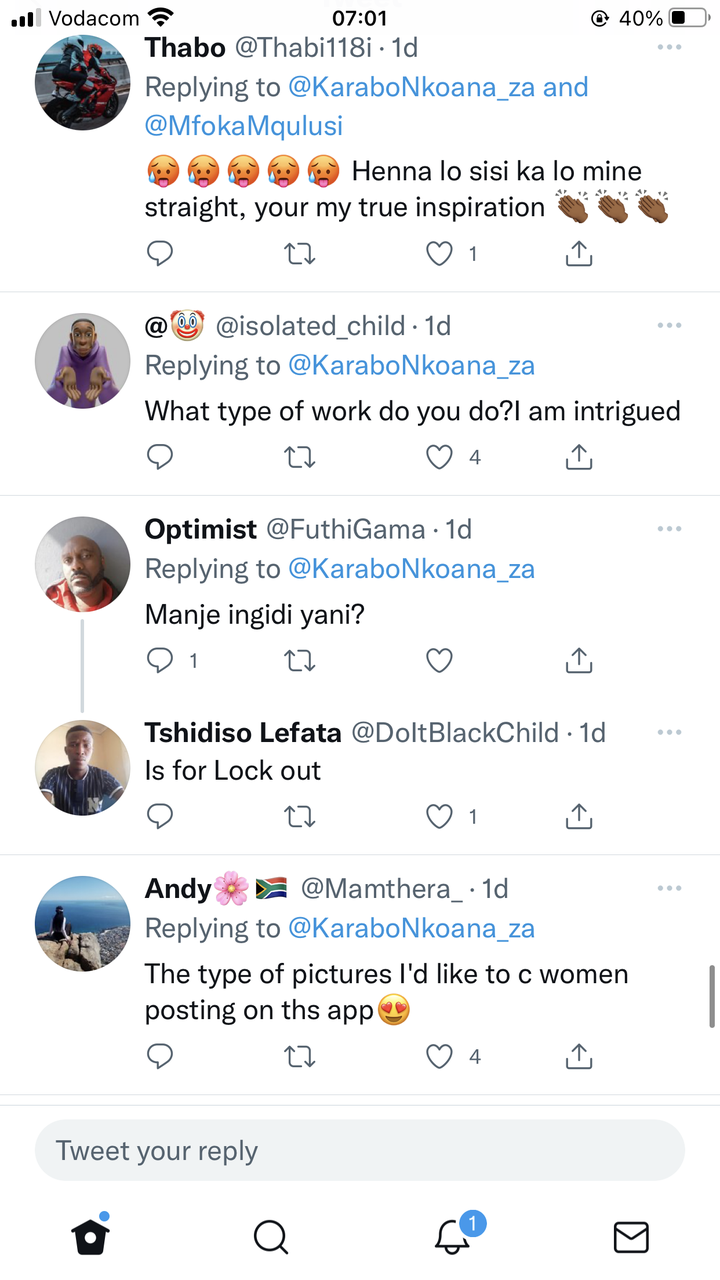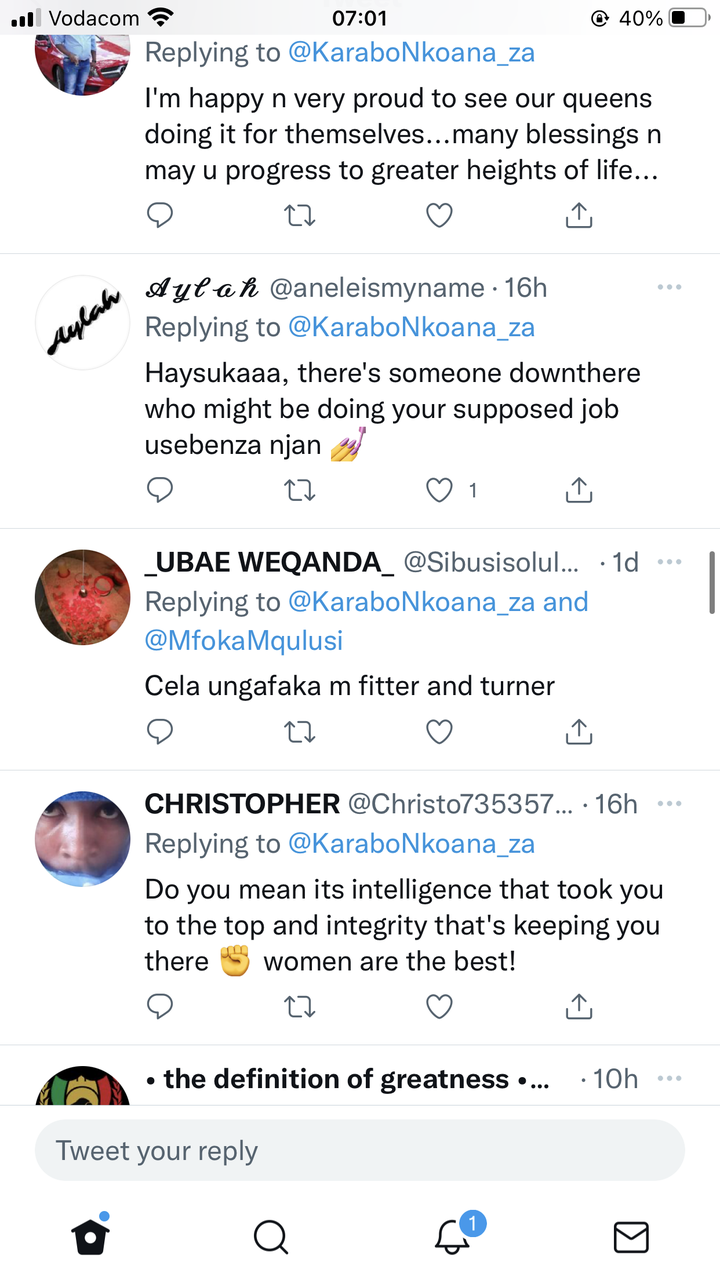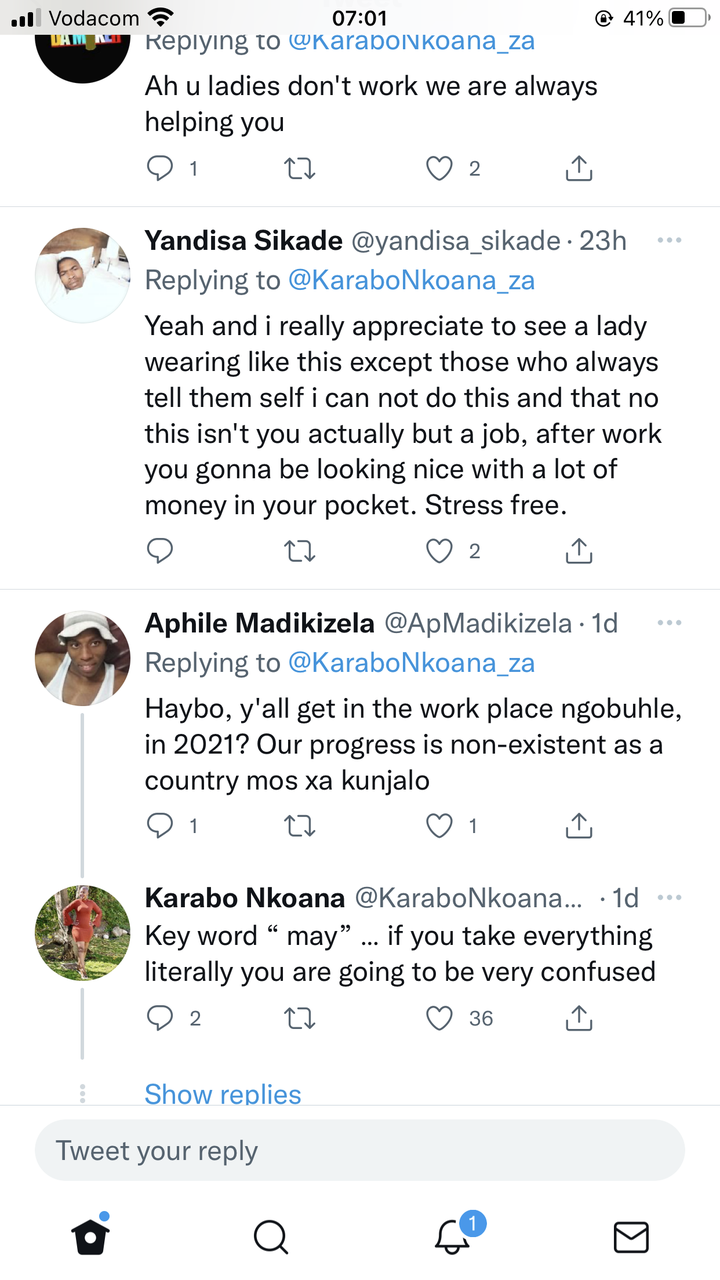 Karabo is a mine worker. Many people think mining is a man's job, but here she is doing it to its best level. According to Karabo, she started working underground when she was 23 years old. "I remember I cried the first day I had to walk 10km to Site. I told myself why should I suffer like this ke tsene skolo? tjo but I'm starting to realise that the world meets nobody halfway, "she said.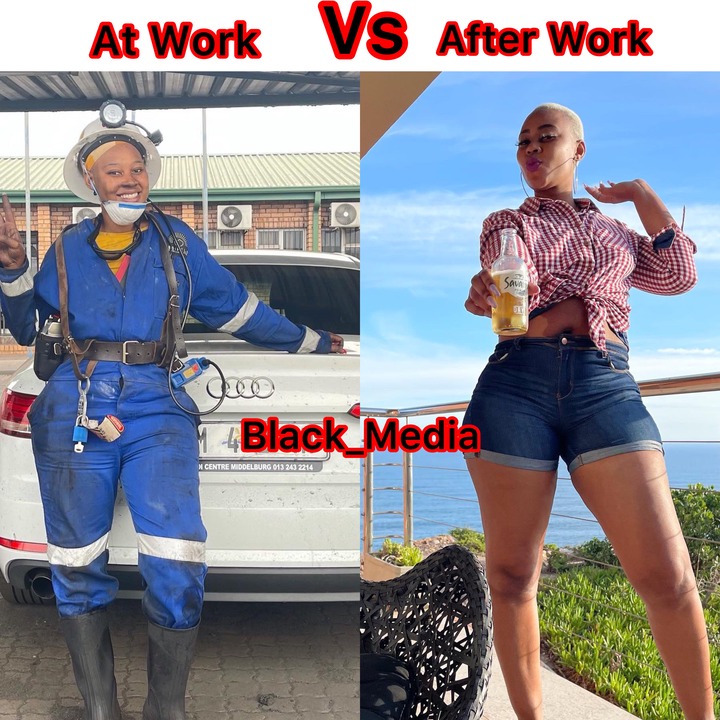 (see her beautiful photo at work and at home)
Karabo is an inspiration and motivation to many. She's evidence that there's no segregation of gender in the workplace; you can do any job that you want regardless of your gender. What are your thoughts on this? To females: Would you work under ground? Comment below
Black_Media would like to thank all the followers and supporters for the love and support, guidance you've shown us. We promise to always deliver quality and informative articles under fashion and beauty. Please continue to guide us by liking and sharing our posts. God bless you.
source: https://twitter.com/karabonkoana_za/status/1442855876164046856?s=21
Content created and supplied by: Black_Media (via Opera

News )