There was a time when a lady dating someone older than her, was seen as taboo, but in the 21st-century things have changed. We see more and more young ladies go for older married men who are financially stable.
So is the story of one young lady who took to Facebook page Auntie Momoza to tell her experience with her blesser, and how she wants to leave her.
She said that she started seeing him when she was still 17 years old, and she has never been with another man ever since, and the blesser has paid for her Varsity fees, bought her two cars, and also built her mom a house.
Eight years later the young woman is working and also has a partner who is her age, but the problem is that her blesser wants her to be her second wife, and his blesser's wife has agreed but the lady is not keen and doesn't want anything to do with the old man.
She asked for advice on what she should do so that she can leave him without any foul play.
As expected they advised her, but most of them criticized her with one saying " After God fear women", just to show cruel the world can be.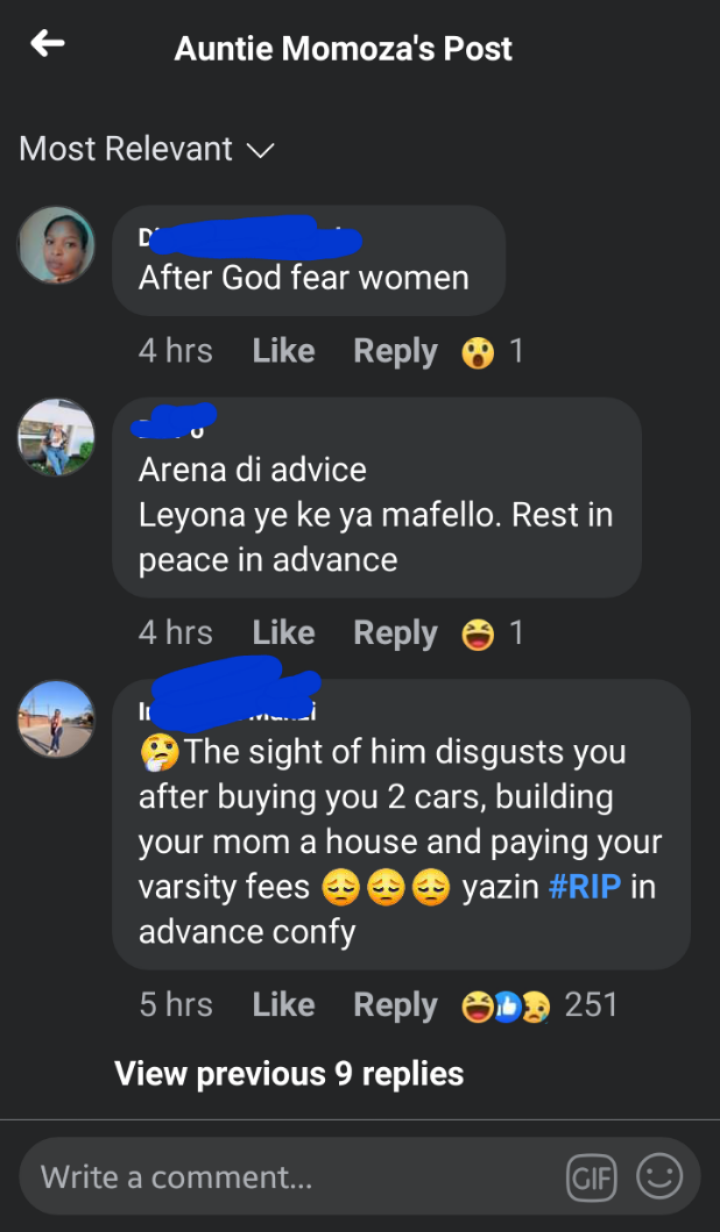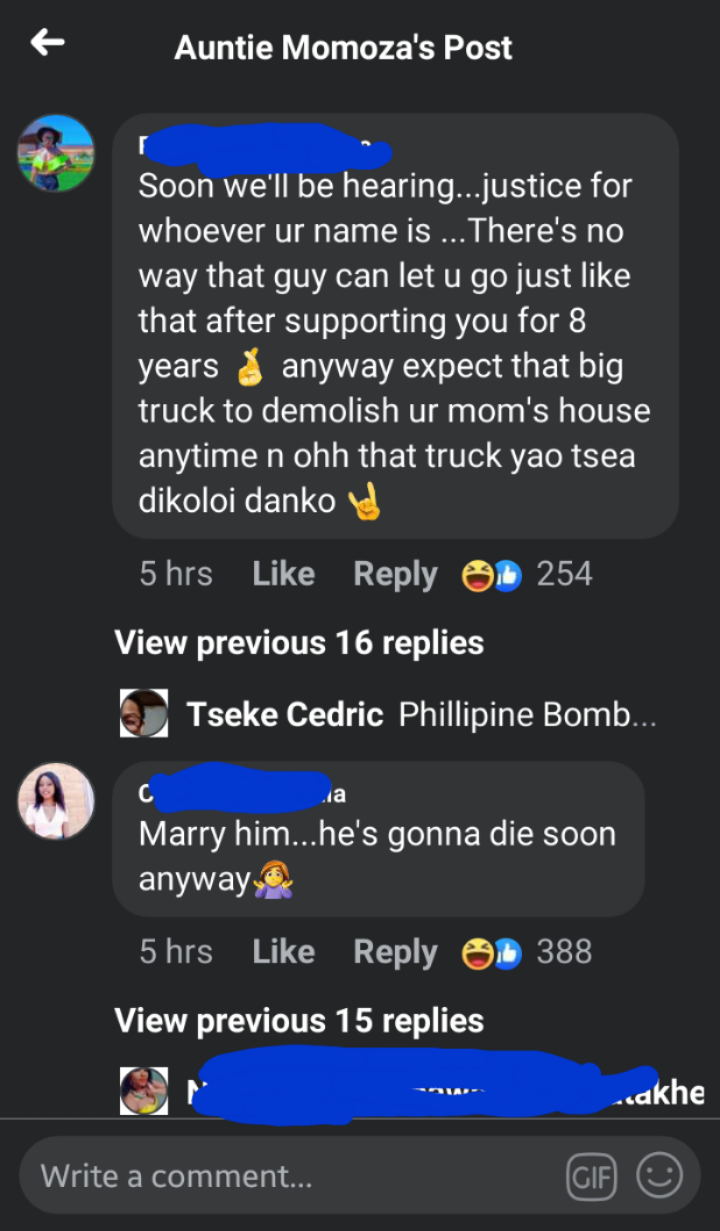 Source:
https://m.facebook.com/story.php?story_fbid=267618395239726&id=100059747013211&m_entstream_source=timeline&refid=17&ref=content_filter&_ft_=mf_story_key.267618395239726%3Atop_level_post_id.267618395239726%3Atl_objid.267618395239726%3Acontent_owner_id_new.100059747013211%3Athrowback_story_fbid.267618395239726%3Apage_id.100059747013211%3Astory_location.4%3Aott.AX8HLlx4oKF5Fx4K%3Atds_flgs.3%3Athid.100059747013211%3A306061129499414%3A2%3A0%3A1633071599%3A7181288808915947039%3A%3A&__tn__=%2As%2As-R
FOLLOW @MankoeMME7 FOR MORE ARTICLES.
Content created and supplied by: MankoeMME7 (via Opera

News )