There is a twitter hash tag which is trending which says #MyPersonGotMarriedKaWeekend.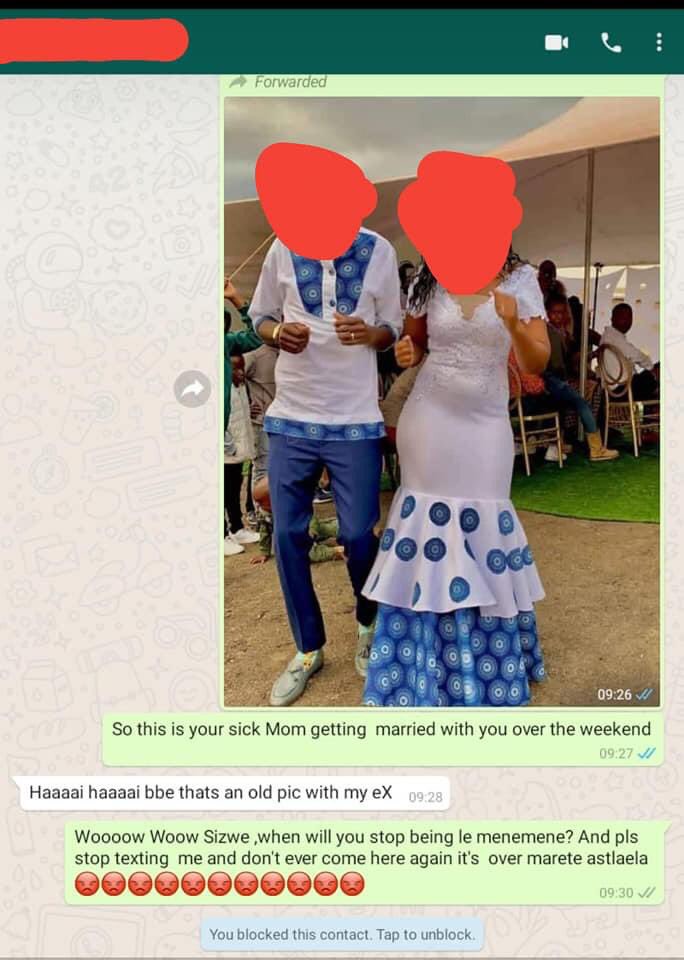 This has been created when many ladies started an outcry that their husbands whom they are staying with in their provinces of work such as Gauteng, Cape Town and others that they are getting married in holidays during home visit with another women while themselves are left in province of work.
Many people have used this Hashtag to share the shocking event which they went through this over long weekend when many of people have traveled to their province of origin.
A lady shared screenshots of her husband who she was staying with in Gauteng Province and he traveled home during this long weekend, unfortunately he was getting married.
On the screenshot which is the conversation between the lady and the guy who was her husband seems like the guy lied that his mother was not feeling and he had to rush home, fortunate enough, she manage to get some wedding ceremony pictures.
They guy lied that it was an old picture.
Source: https://www.citizen.co.za/news/news-eish/2634333/i-read-about-it-in-the-papers-women-share-how-their-partners-secretly-got-married/?utm_term=Autofeed&utm_medium=Social&utm_source=Twitter#Echobox=1632859659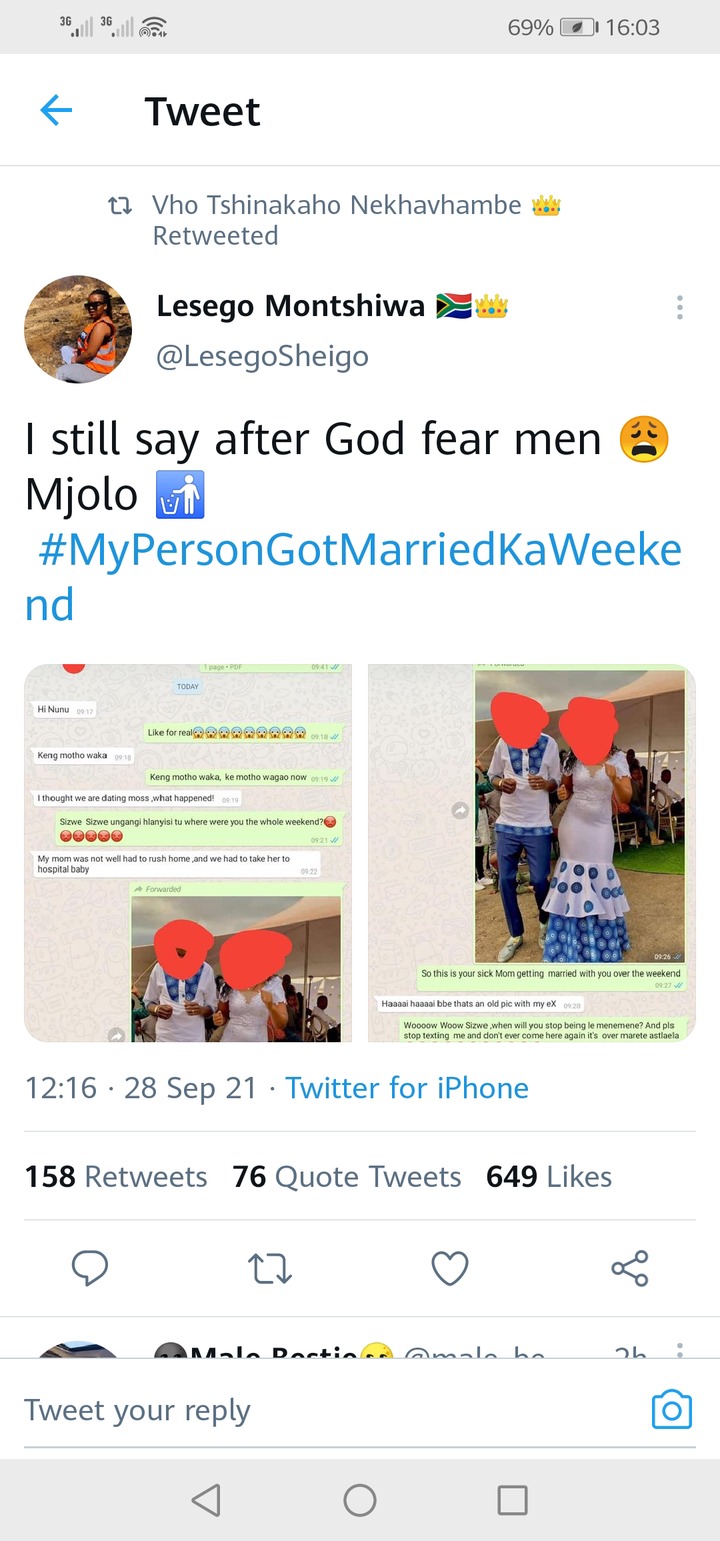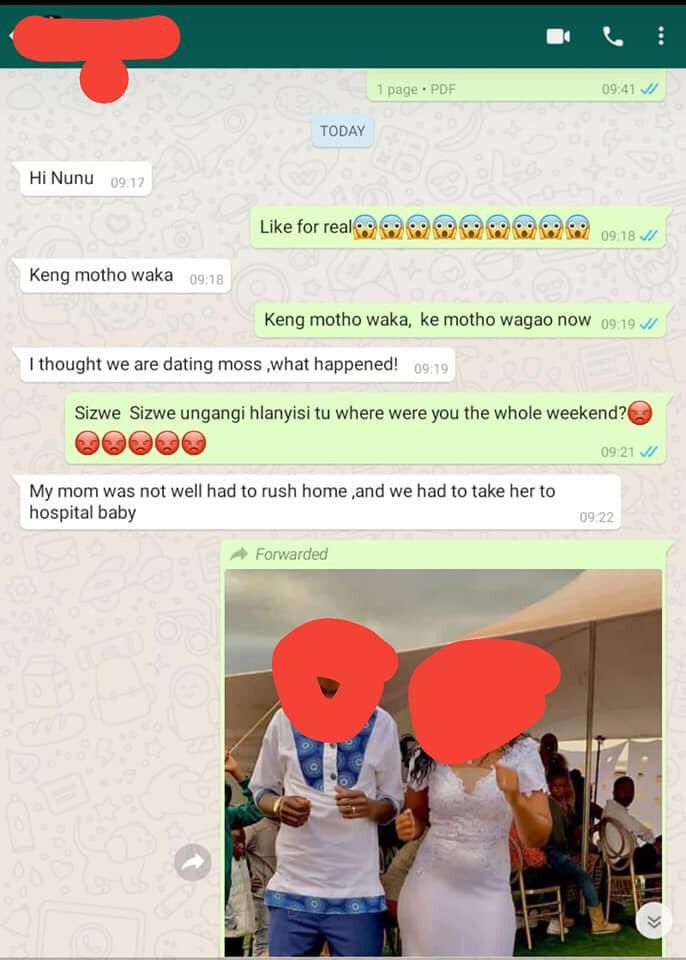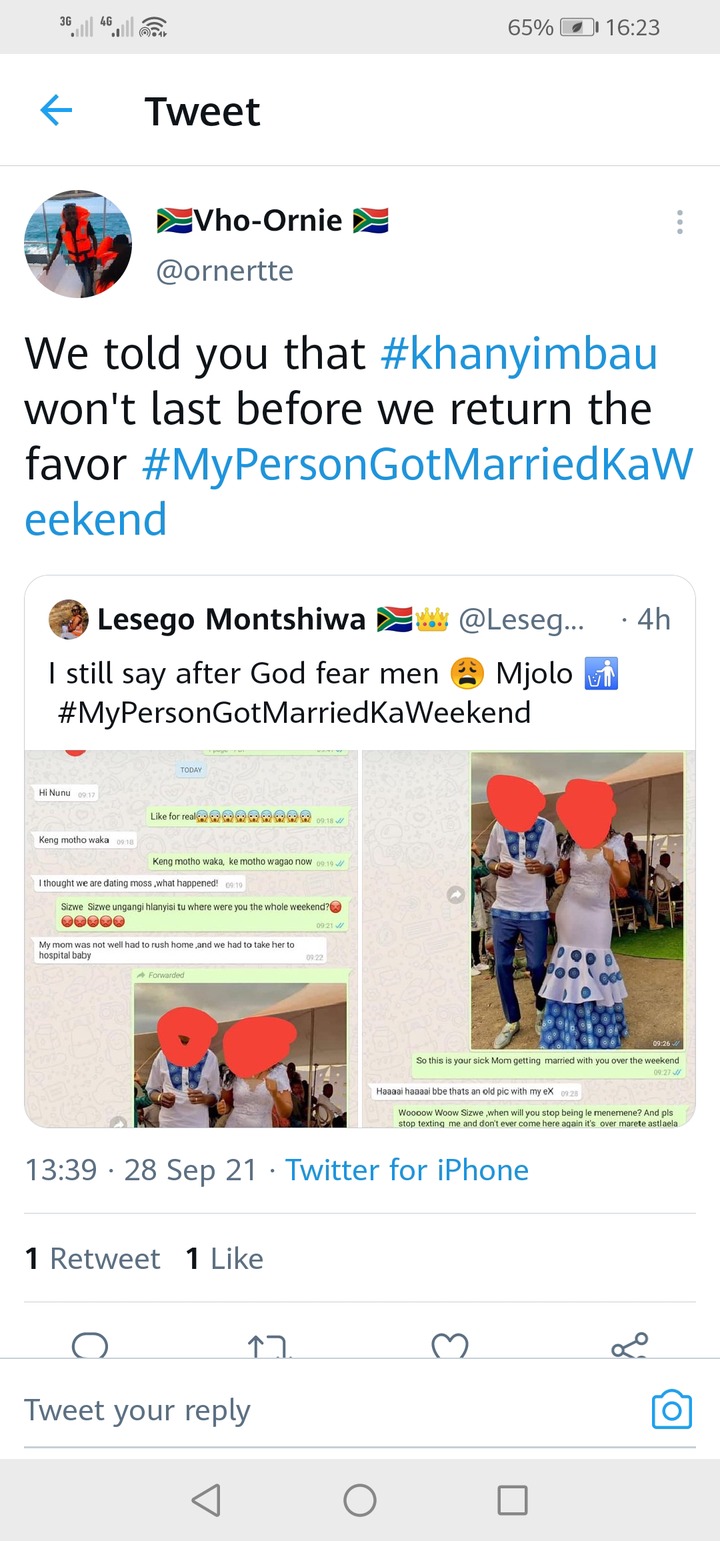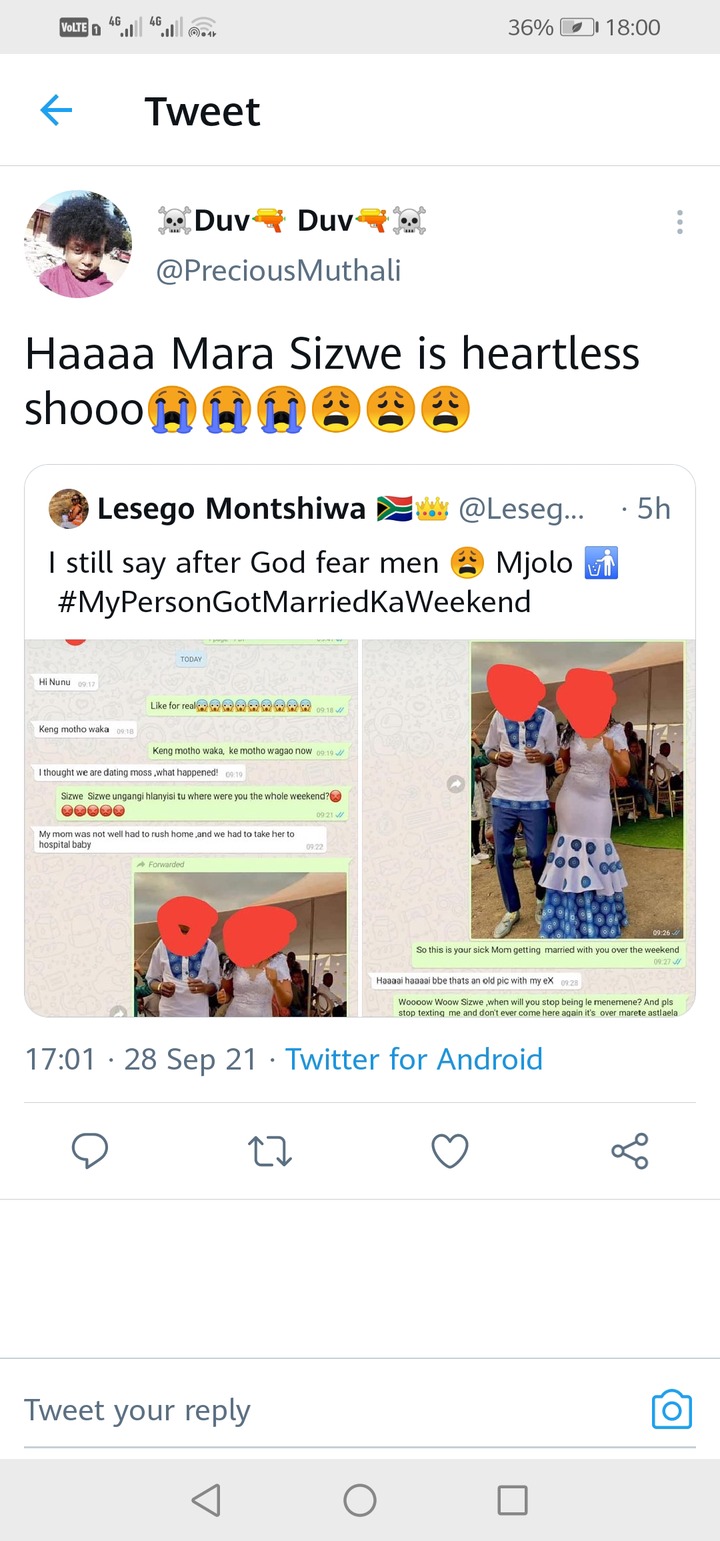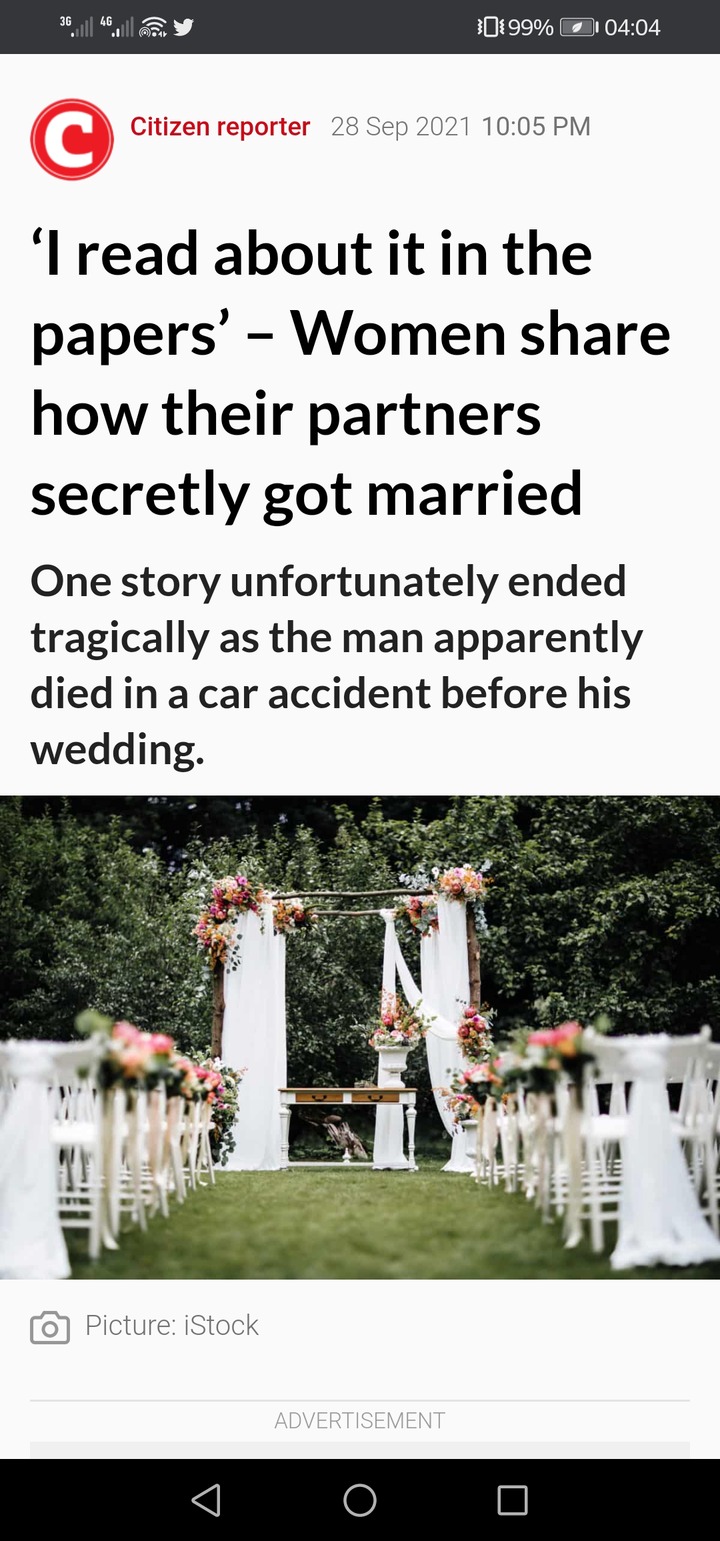 Content created and supplied by: Mukona94 (via Opera

News )