Some people will say boys will remain biys, I'm not sure if that is also referred to betrayals which men do to their wives, not saying women don't do.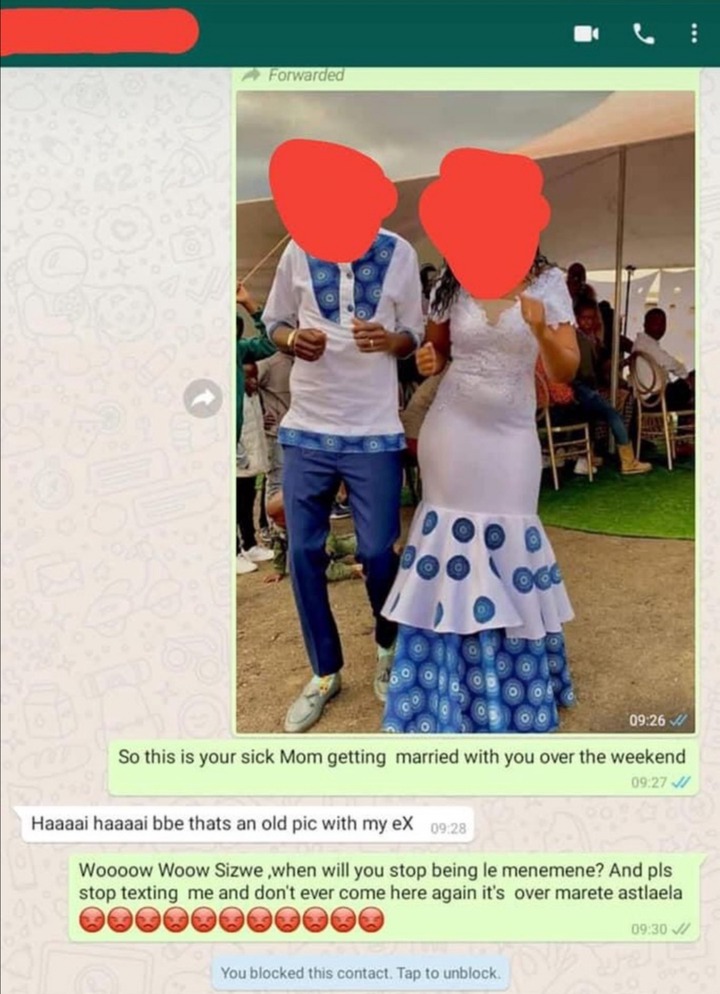 People on social media are saying that There ia now a new tendency of men whom are working outside their birth province and travel home during holidays.
Mostly these man get married to other women in provinces were they are working and even being on a serious relationship while they have someone home whom they are serving Lobola money for.
When they are ready to get married, they organize everything including date of the wedding and Lobola negotiations celebration and lied to women they are staying with in Gauteng or other provinces.
A lady on Twitter shared that her husband whom shebwas staying with, she recently got married on last long weekend behind her back. According to conversation between the two, the guy went home as if his mother is sick but he was going to attend his own wedding with another women.
She only discovered this on pictures which one shared on social media.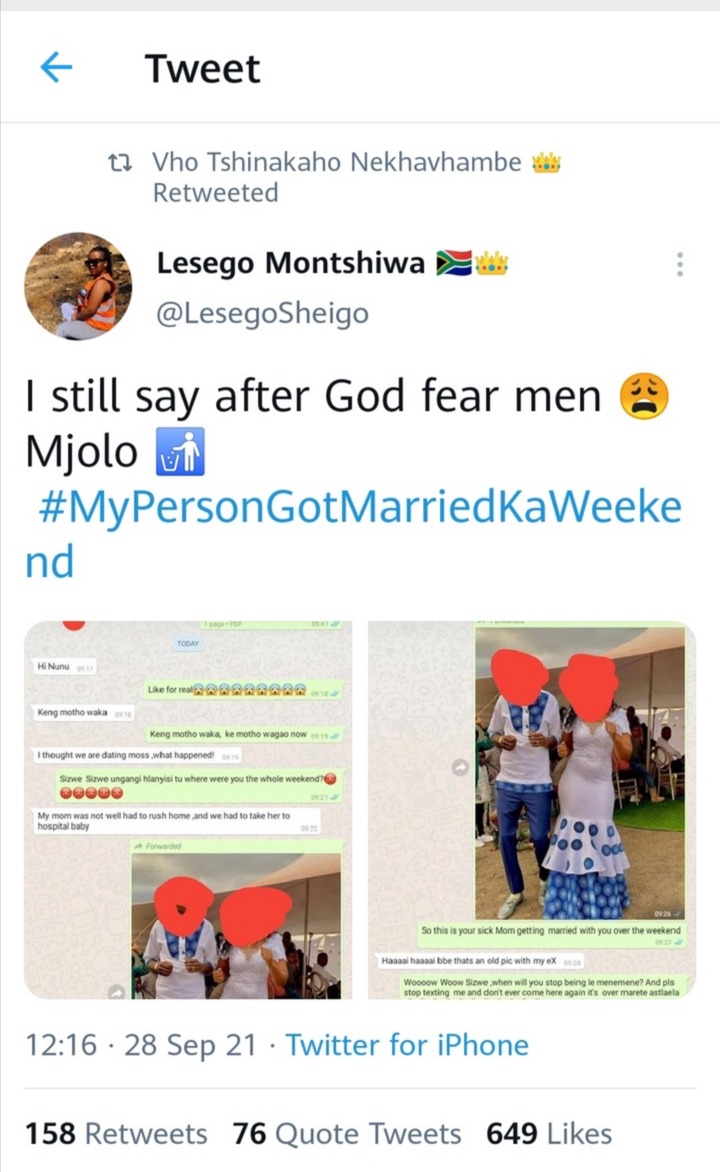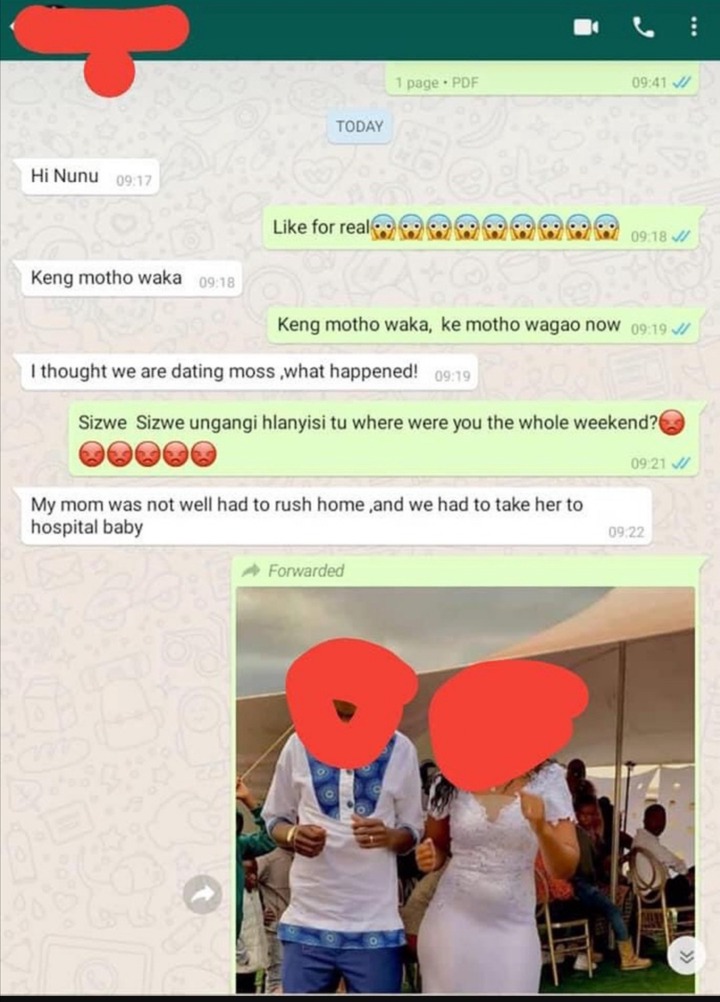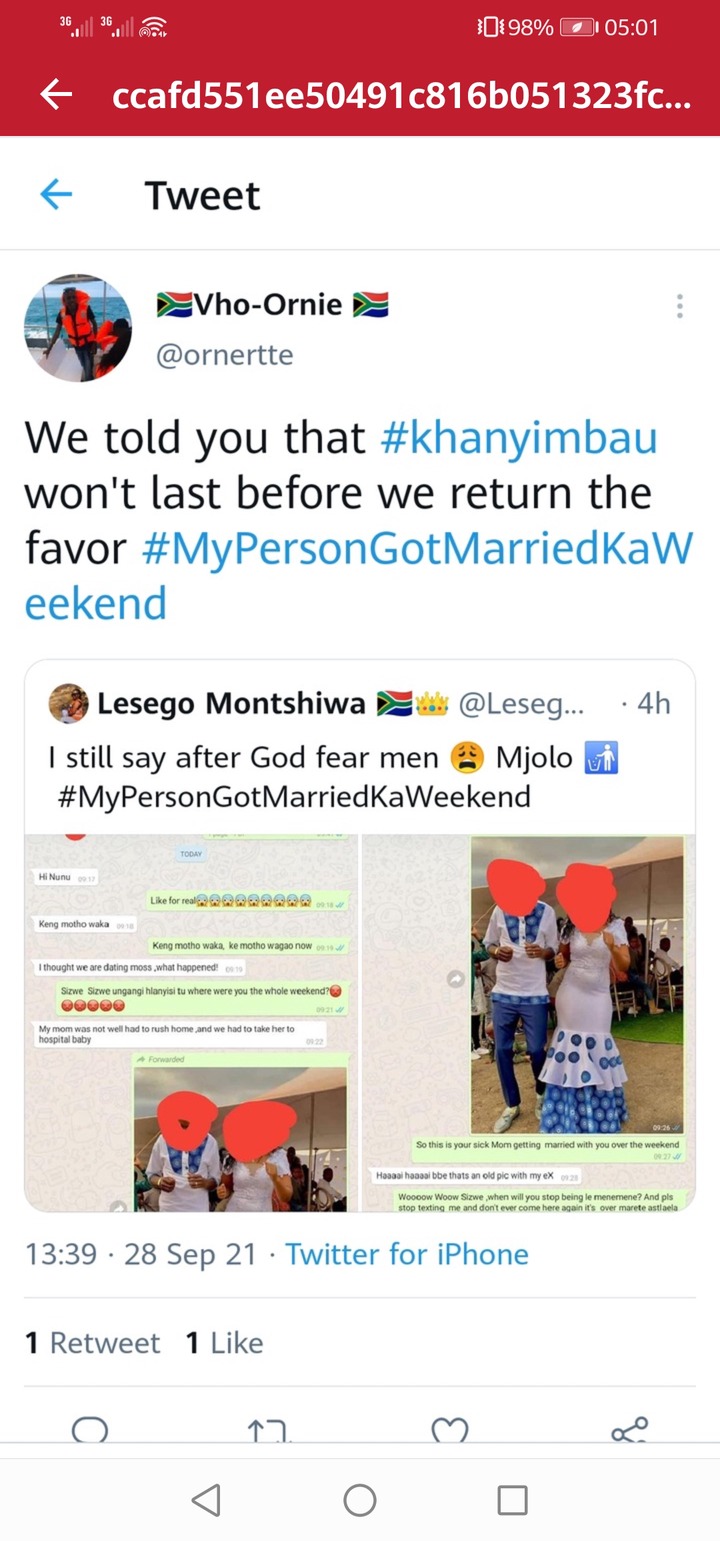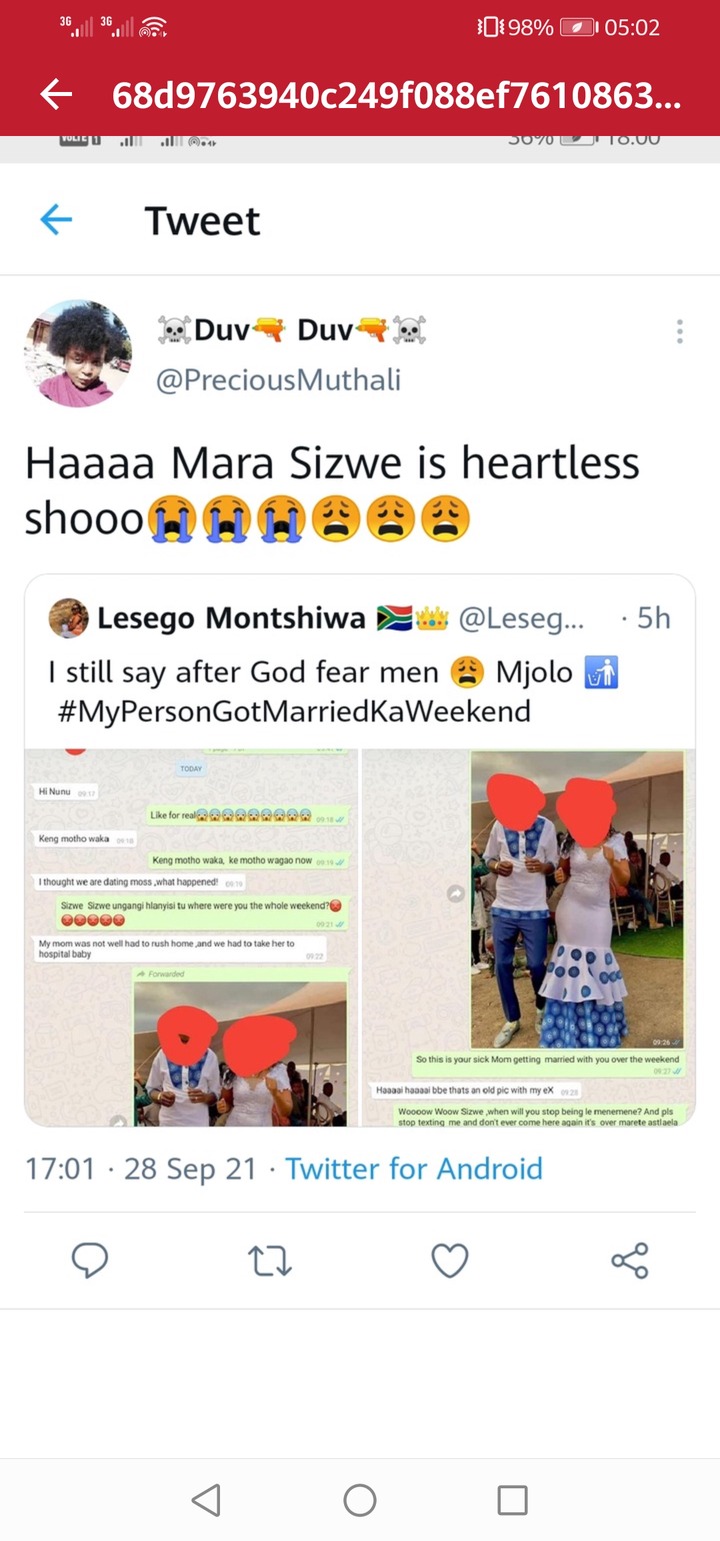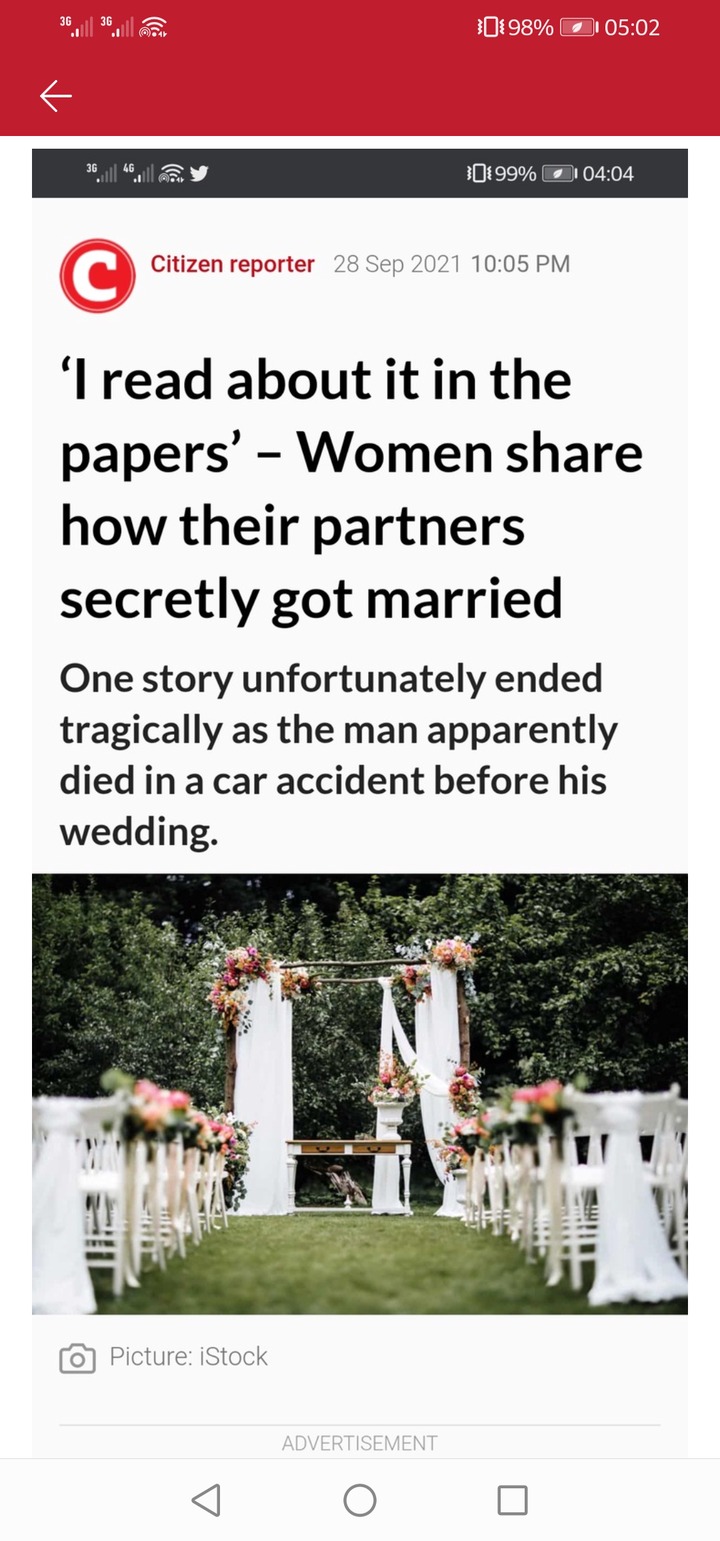 Content created and supplied by: Mukona94 (via Opera

News )