Although being in a serious and long-term relationship usually implies that there should be no secrets between the two lovebirds in the relationship, if there is one aspect of the relationship that I believe should be kept secret at all costs, especially if the relationship has not progressed to marriage, it is one's financial repute as in bank balance.
Take it this way: not everyone who is in a relationship comes from a wealthy family; some people end up in a relationship because their families are financially unstable. Their families then rely on them to be there because they, too, played a part in shaping who they should be. But it appears that in many relationships, this practice of informing partners about their financial well-being always ends up in major trouble, because many partners have similar tendencies, hoping to get something they want from their partner in the relationship, and if the partner does not do so, things will change.
Take a quick glance at the pictures of the chat in the screenshots provided below;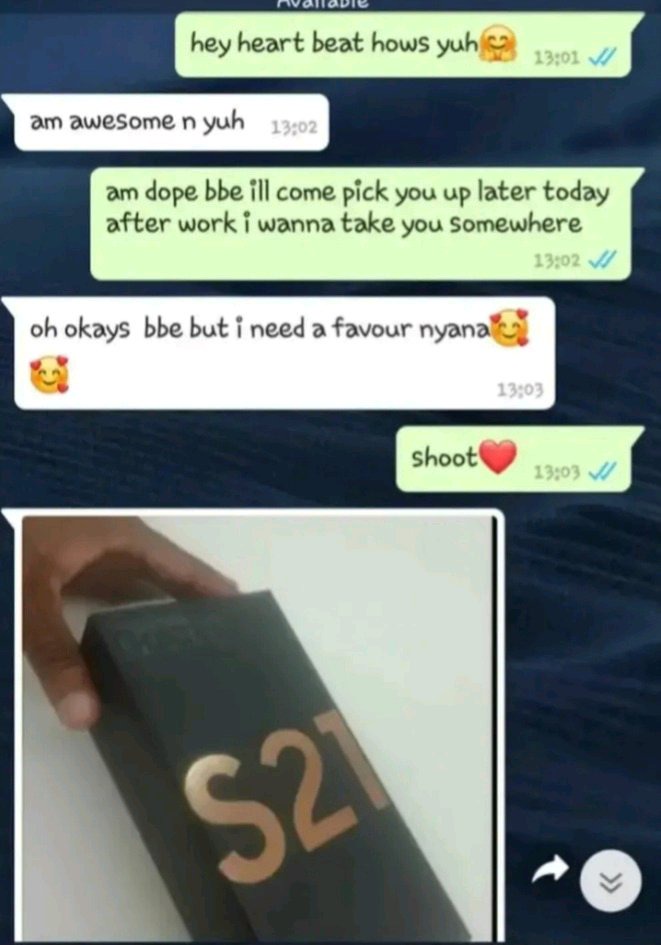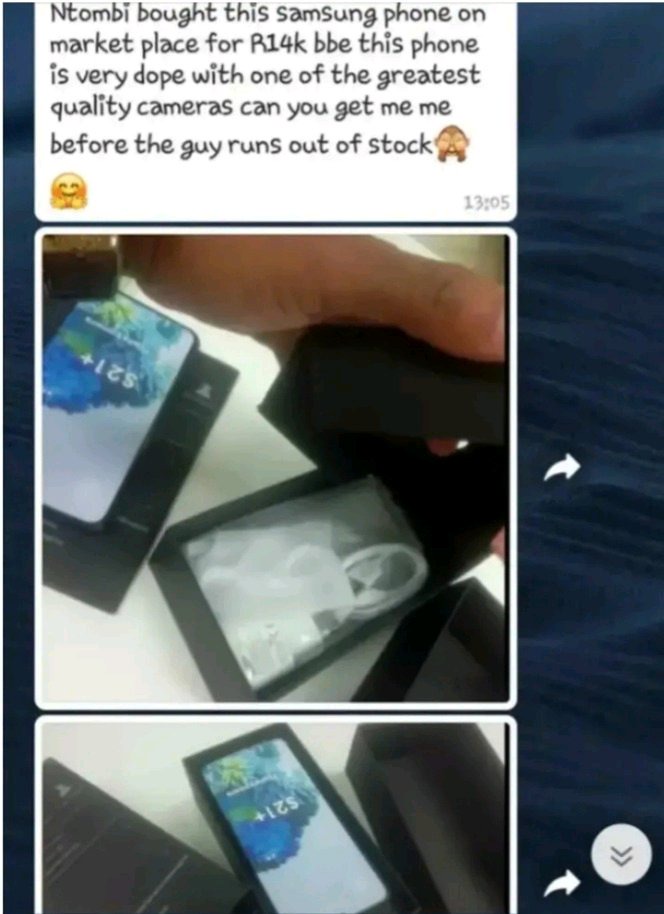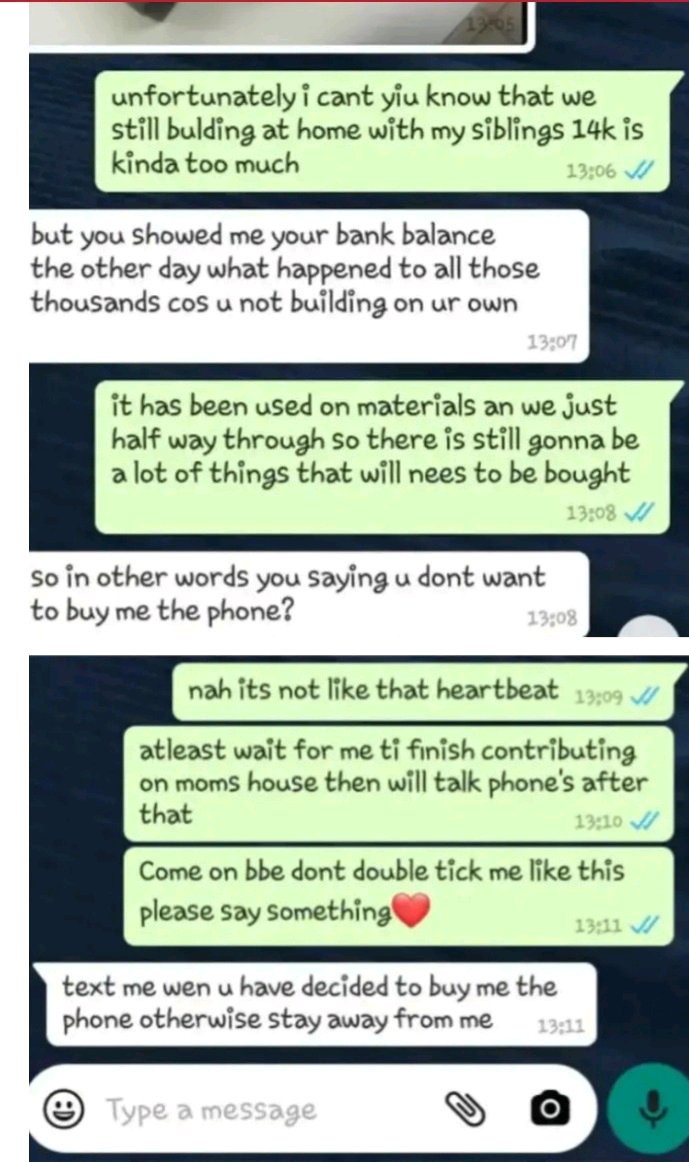 Isn't this horrible? Well, let me tell you that, in my humble opinion as a writer, I believe the dude asked for it, and I believe that if one's bank pin is confidential, the same should apply to one's balance, but he chooses to give it to a girlfriend.
Do you perceive the female as a gold digger, or do you see her as a person behaving the way everyone who has been led on and made to believe that money isn't a problem should behave? What are your thoughts on the whole breakup?
Thanks for reading.
Please do well to let us know what you think about this in the comments section and also don't forget to like follow and share for more interesting stories like this. Thanks again.
Content created and supplied by: Pencils_of_the_creator (via Opera News )