Last weekend, on the 24th of September, South Africa celebrated a long weekend and another meaningful holiday that makes us part of our country.
The 24th of September is known as Heritage Day in South Africa, and during this day we celebrate the beauty and diversity of our cultures and traditions. We also get to show off our beautiful attire. On this day we get to celebrate the beauty of what makes us beautiful African people and get to be proud of that. It is the only day we get to show off our Africanness and its beauty.
So much happens on this day, and because this year the holiday was on a Friday, it was a Friday. It has become a long weekend for many. It has become a day of functions and celebrations. Most people choose this special day to get married, because of the traditional ceremonies that take place.
Weddings are especially beautiful ceremonies on the 24th of September, but during the long weekend. Many women went on social media platforms to share how many men from Limpopo will be leaving their girlfriends in the city to go get married to their real wives in Limpopo.
And even though this might have started off as a joke, many women who have dated men from Limpopo have personally experienced this.
On Twitter, the hashtag #MyPersonGotMarriedThisWeekend trended after women exposed their boyfriends from Limpopo for getting married and making them fools by leading them on and making them believe they are in faithful relationships.
Read texts below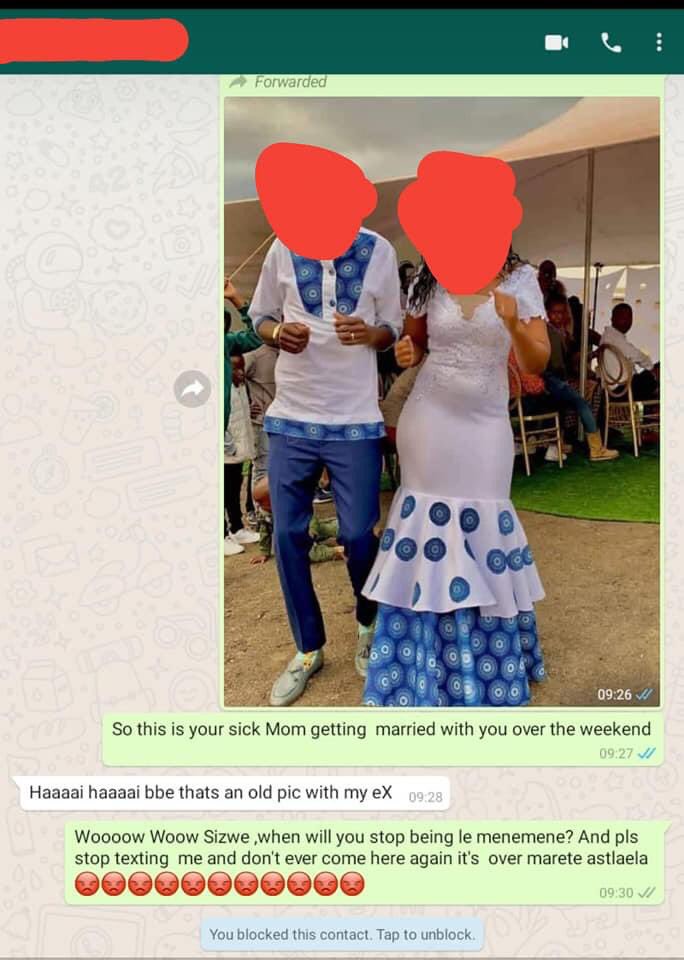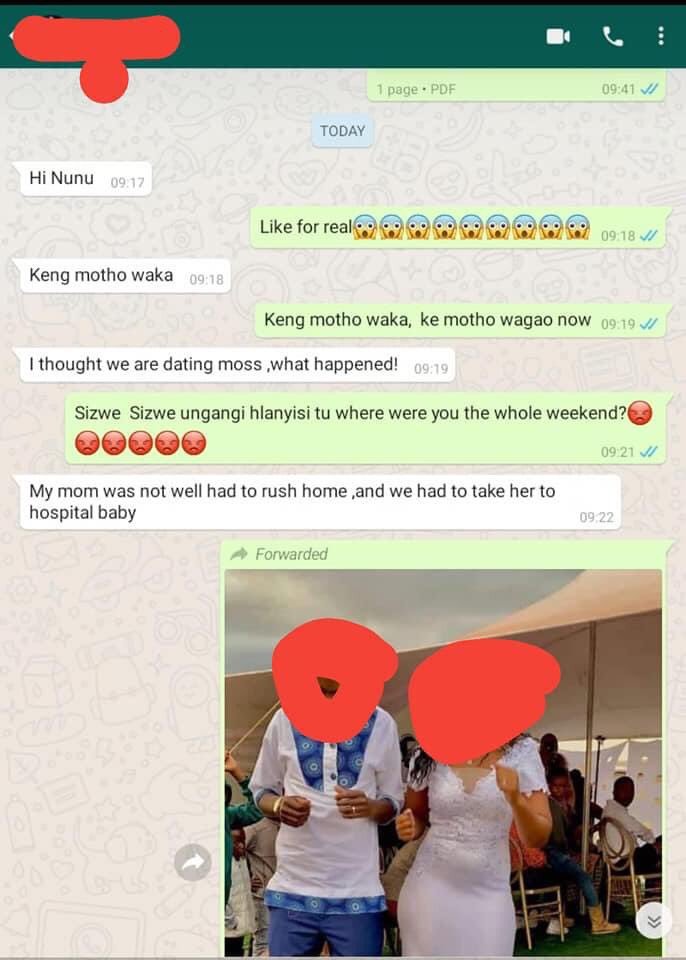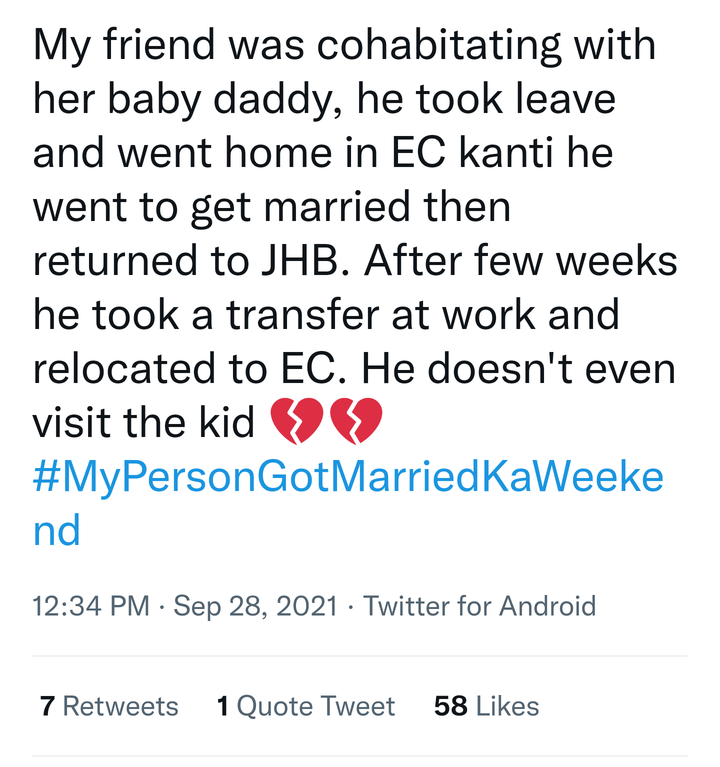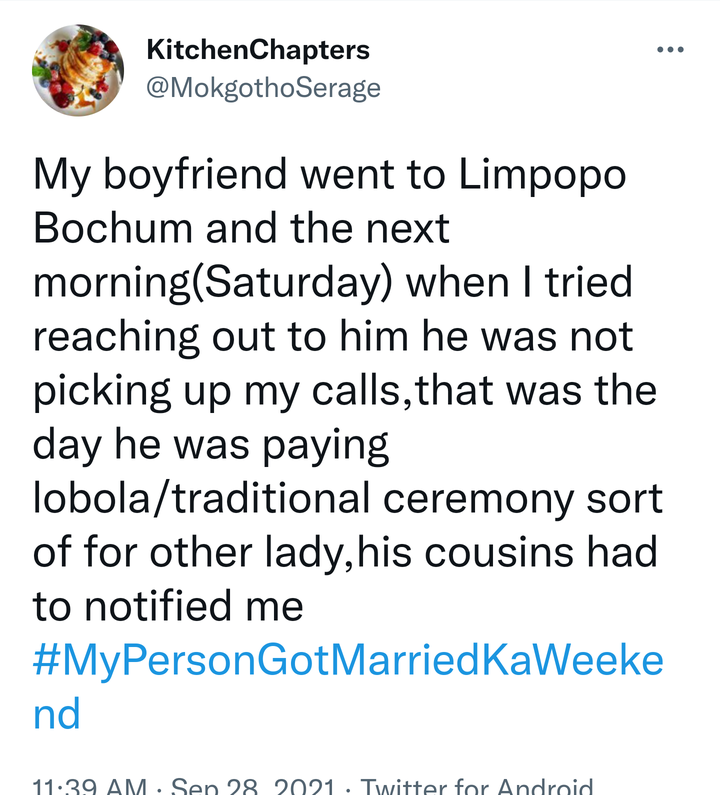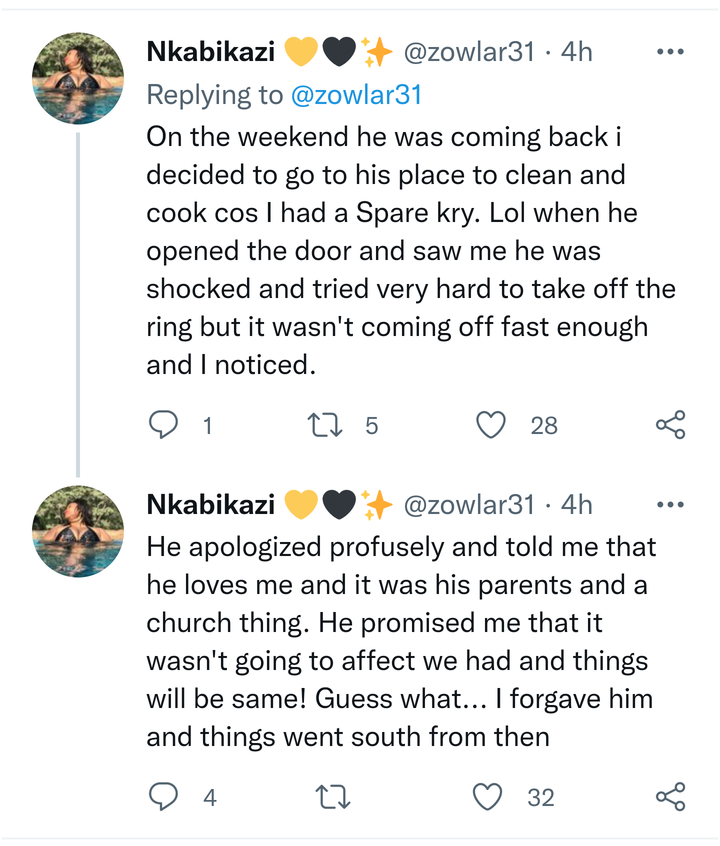 The texts below prove that indeed, men who come from the villages and rural areas to work in the city leave behind wives and people they promised to marry, and string city girls along. And this seems to be something that men from Limpopo are well known for, because clearly they do this very often.



I still say after God fear men 😩 Mjolo 🚮
#MyPersonGotMarriedKaWeekend pic.twitter.com/oY04jcPmsm




— Lesego Montshiwa 🇿🇦👑 (@LesegoSheigo) September 28, 2021
Content created and supplied by: HottestNews (via Opera

News )