Almost all parents are worried sick about their families , if Happen they passed away . It is normal to be worried as parents Brought their children in earth , when they die it worries them , what going to happen to them , are they going to be safe ? Get love from family members ? All those questions do come to parents minds if they think about death . 
Roslyn Kumar News , which is a news site reporting news that is happening more in India I, They have reported about a man who said very sad words to his wife before he dies " Please look after my daughter " , those were the words of the 37-year-old Sami Pillay to his wife Vineeta Pillay before he departed his home for work on Sunday. He would not return.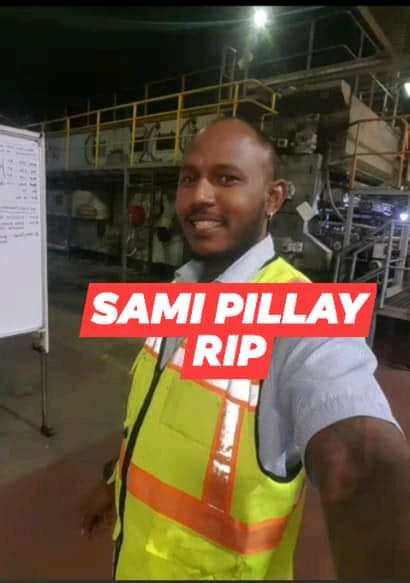 Ms Pillay could not hold back her emotions when she recalled last moments spent with her husband and their five-month-old daughter together. Mr Pillay died following a motor vehicle accident along Suva's Edinburgh Drive on Sunday afternoon.
Source mentioned that Police spokesperson Ana Naisoro said the victim was traveling towards Walu Bay when he allegedly lost control of his vehicle causing it to veer off the road and hit a lamp post.
He was rushed to the Colonial War Memorial Hospital where he was pronounced dead.
Investigations continue and a post mortem will be conducted to ascertain cause of death.
Ms Pillay said her husband was a hard worker who worked day and night, seven days a week to cater for their family.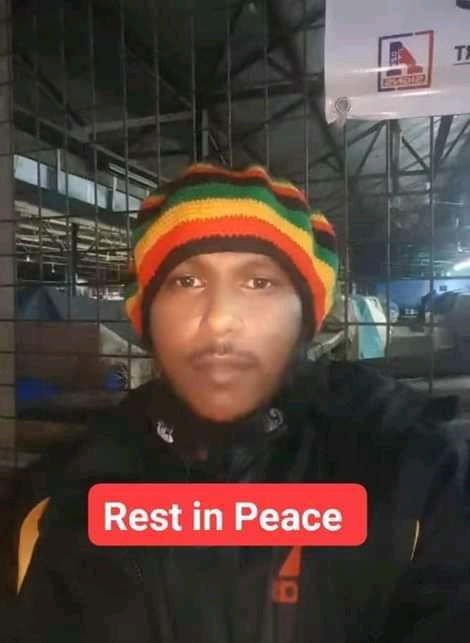 She said Mr Pillay left home at 8am for work and came back for a break to see his daughter during the day. She said he played with their daughter and told her to take care of their little girl.
"He left home at around 2.45pm and his workmate arrived at my house after 3pm stating that my husband was sick and at the Colonial War Memorial Hospital," Ms Pillay said.
"When I went to the hospital, I waited for a while before I was informed by the doctor that my husband was no more. I went to see him and saw he was bleeding and had visible injuries on the left side of his head.
"I came across a tiktok video that showed my husband's vehicle and the comments saying he was drinking and driving which is not true. We were on a prayer fasting in which my husband refrained from drinking alcohol.
"He was such a good and careful driver and nothing like people spoke of him on social media.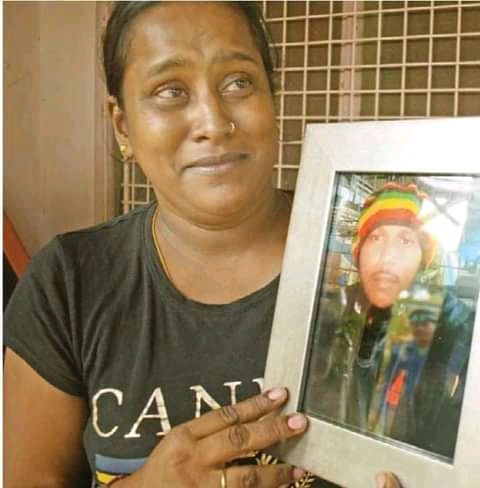 Mr Pillay's post mortem will be conducted today and his funeral will be held from their residence in Vatuwaqa on Thursday. C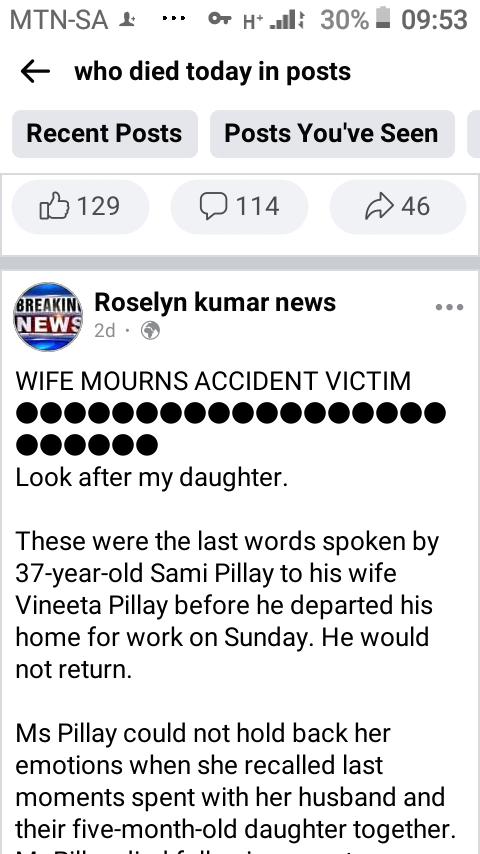 Content created and supplied by: TheStar100 (via Opera

News )