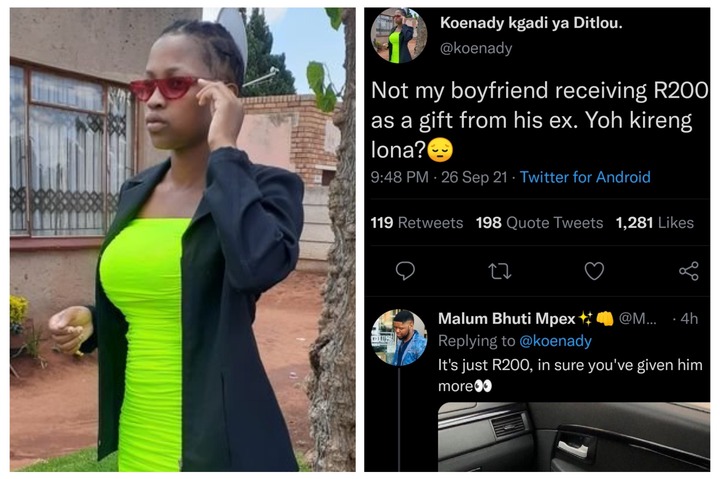 When you build a relationship with someone, you must completely let go of your past since talking to an ex while in a relationship is not such a good idea. They shouldn't be plastered all over your phone. It's okay to have them on your social media, but don't interact with them. Don't text each other or like each other's photos.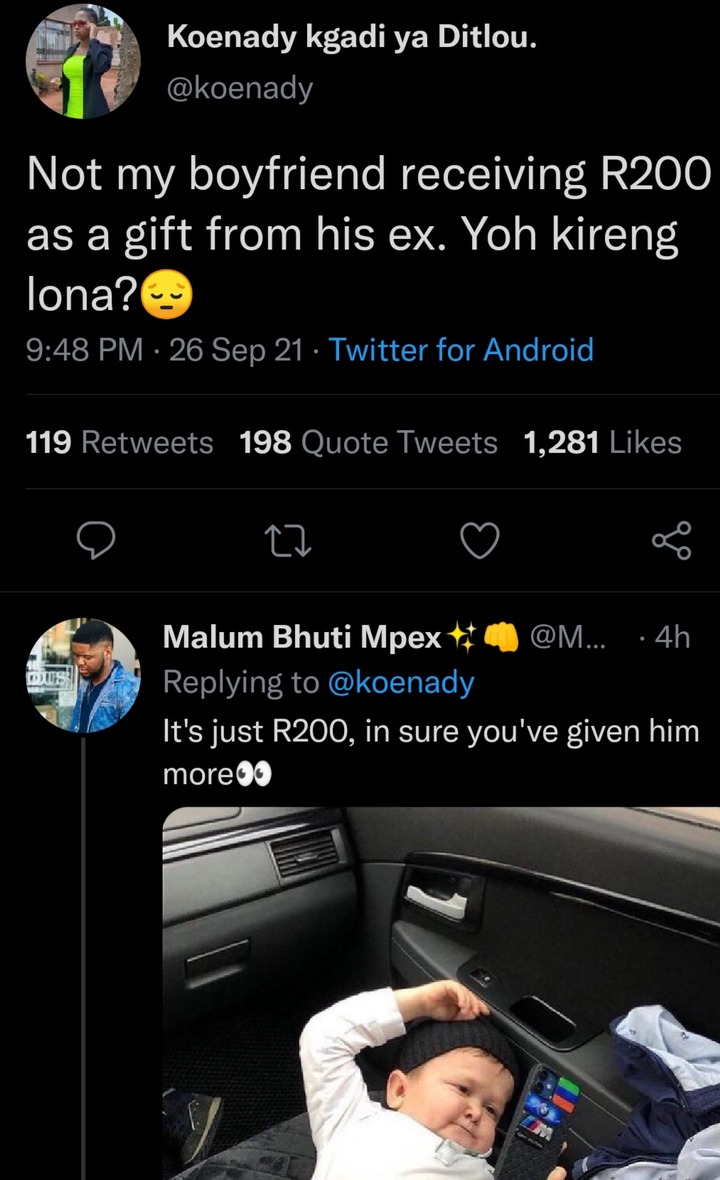 This something a lot of people need to stick to as it can be the best thing they could ever decide upon. A relationship without one's past interfering is definitely the best and surely you have experienced this at some point in your life. There is absolutely so much that can happen if people don't cut ties, including insecurities.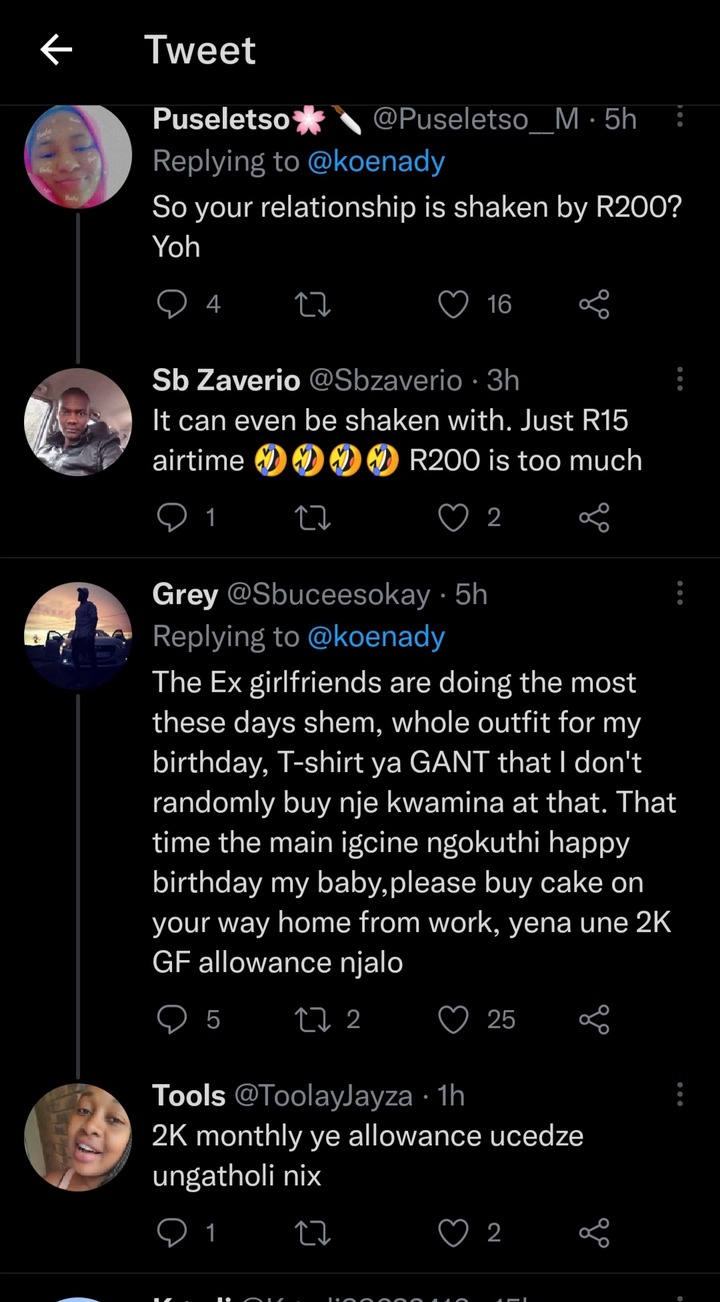 A lady recently took to social media to share how her boyfriend received money from his ex-girlfriend, R200. This really didn't sit well with her as she kept asking herself how come this happened. Her post caught a lot of people's attention and many of them thought she was just being insecure.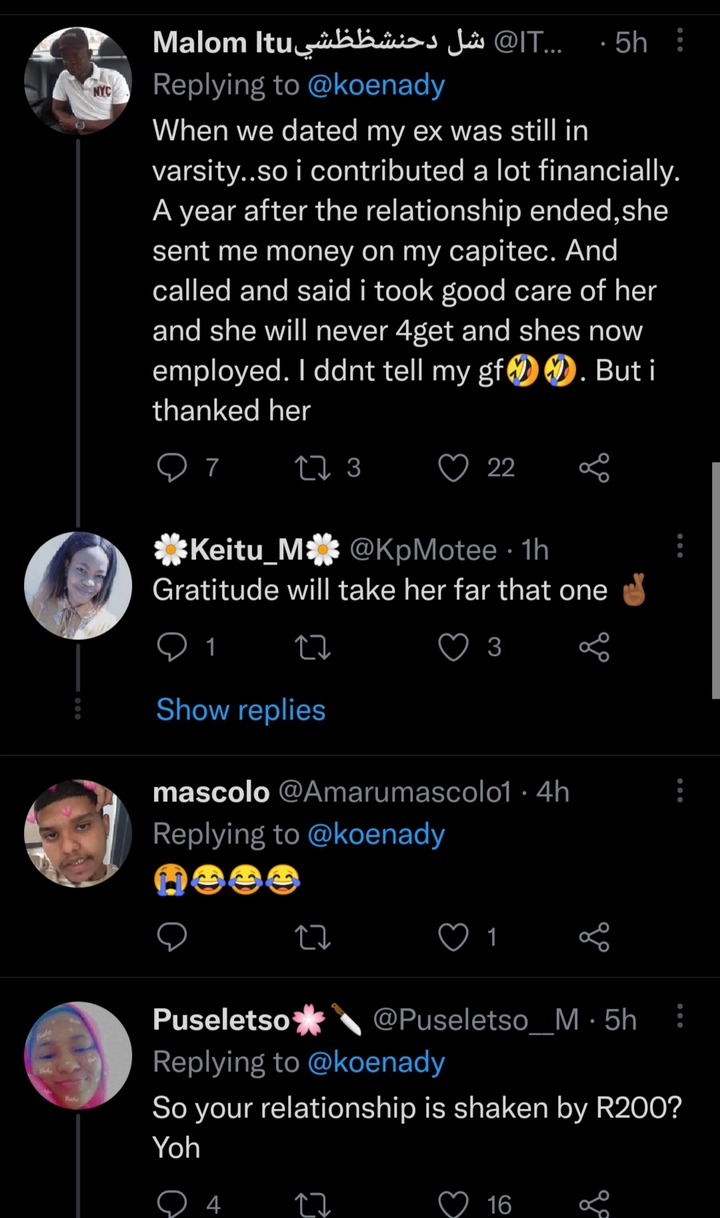 What would you do if you were to find yourself in such a situation? Share your thoughts by leaving a comment below, like and don't forget to hit the share button.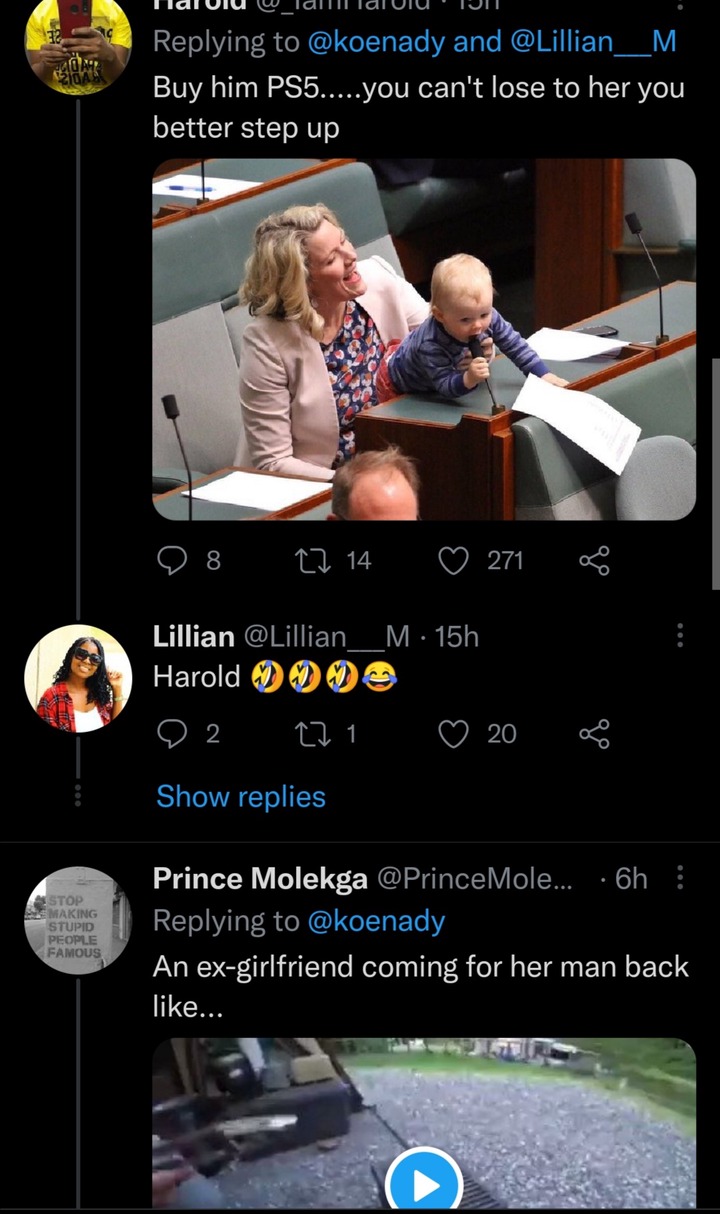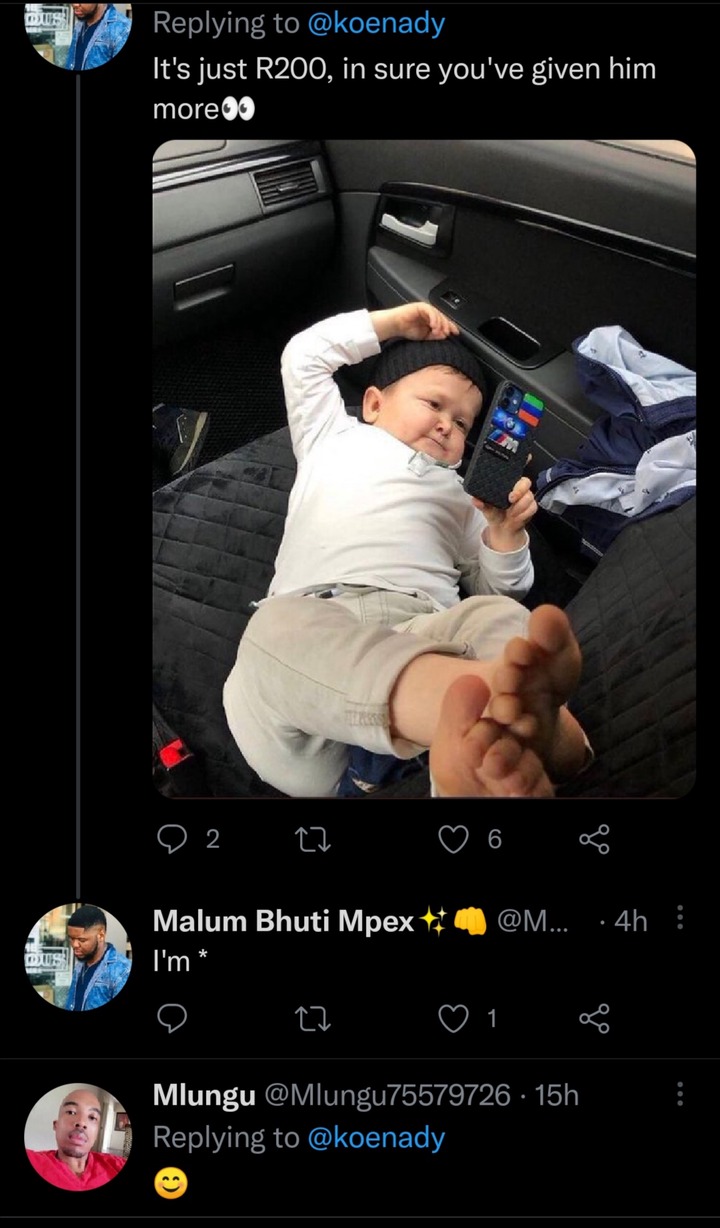 Content created and supplied by: MissM (via Opera News )