A young SA YouTuber previously know as Owamie Hlongwane now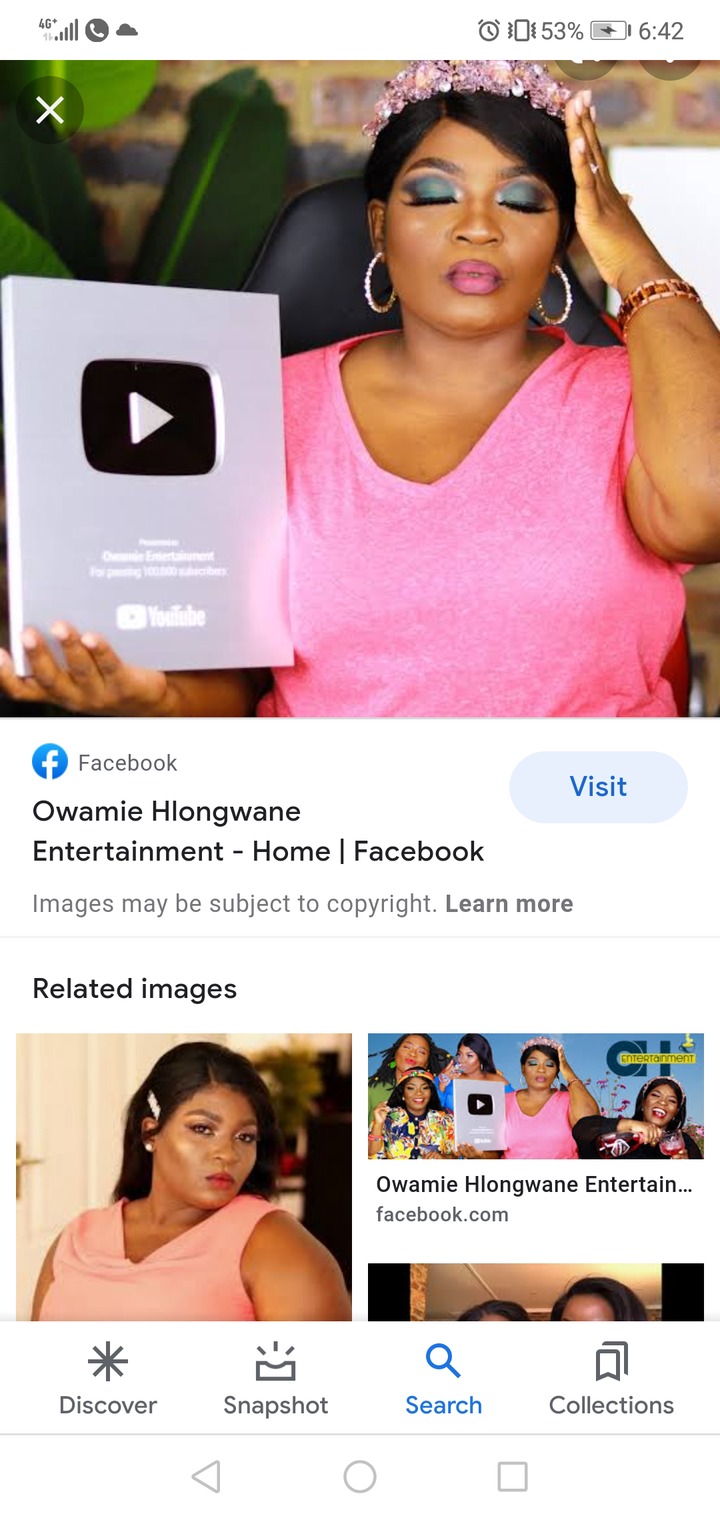 Netshivhazwaulu was married for 9 years to her ex Mr Hlongwane, owamie reported on her YouTube [email protected] owami entertainment in January that she's getting a divorce. She's been updating her followers about the divorce and unfortunately her ex is making it very difficult for her. She reported that the ex cheated with" someone who cooks pap at the end of the road", since she found out it broke her heart that she just could not stay in this marriage. Talking about know your worth. This was a wise move by owamie because she did nothing but to be the best she could be in this marriage, as difficult as it was with the in laws not liking her, she still fought to stay in her marriage. Cheating was just a deal breaker. There was a lot happening oviasly that she's not yet ready to talk about, more especially in public but girl has been through a lot in this marriage.
Owami relocated to jobug and has been up and down trying to file for divorce.on 24 sep 2021 she posted a video on her YouTube [email protected] entertainment that the ex is not corporating in this whole situation, she mentioned that she spend money on a lawyer to try and make the process easy, the ex agrees but later changes his mind. He went to an extend of not paying for the disc of a car that he was driving and demanded that owamie changes the ownership to him so that he can sign the documents for the settlement. The couple did not even have kids at all but this divorce is very difficult because the ex is selfish. It seems like he just want to make Owami's life difficult just to spite her. He should be happy because the woman is setting him free to be with his new lover and atleast they can even marry without any struggles. Owamie just bought a brand new Nissan suv and she mentioned she did not buy it cash since she's still in a process of divorce because she was married in community of property so she doesn't want the car to be part of assets they will be sharing.. That was a smart move but it seems like this man is Watching her videos. Maybe his so called lawyer told him to drag the process to gain more because owamie is hardworking a makes a lot of money on her channel. She has over 100k subscribers and also got a black voice award from YouTube and that comes with money too.it is clear that the man wants a share of all her hard work. She also mentioned that she's been making more money than her ex and he would also make funny comments about women who made more money not being good wives. And Chile! Owamie made more money and she bought almost everything they had. The land, cars and investments over 50% of those belonged to Owamie. Even the cars that they had were all bought by owamie. She was very emotional in her video saying that she's never thought that oneday she would be this desperate for a divorce. In her closing statement she said all she wanted was a divorce from this man so that she can be set free because mogirl is going places. She's recently was invited for a show on SABC 2 the past week but the divorce is really putting her life on hold.
We wish the lawyer can work harder to make this happen for owamie so that she can have full control over her life and spread her wings
Content created and supplied by: Molebogeng (via Opera

News )