Unathi Nkayi is a South African best known as the idols judge, and not only is that Unathi was a co-host of the television series, Popstars alongside the legendary Rowan Cloete. She then landed the role and was later the co-producer of the show. This opened more doors for her, as she then joined the YFM from 2004-2020.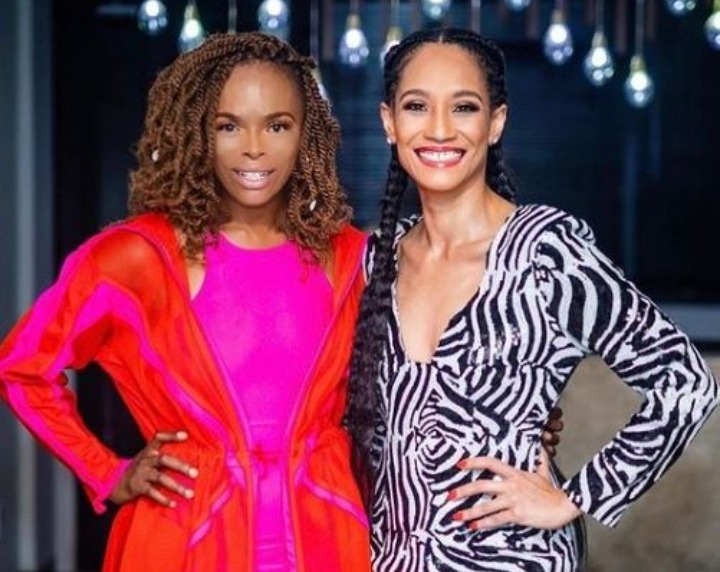 Melanie Bala is a veteran broadcaster with almost three decades of experience in television and radio. She has worked for both the SABC, as well as DSTV (The series channel), hosting her talk show"Let's chat" in 2019. And in 2919, she hosted the 25th South African Music Awards.
I guess it's true when they say to surround yourself with people that motivate you to do better, especially if you're going through the same situation in life, it becomes easy to support each other. Divorce is a painful thing, no one can be happy to separate from someone they love, that's why some people commit suicide when they think they will be separated from their long-time partners, while some people become alcoholics or Drug addicts to take the pain away.
Today Unathi decided to post Melanie Bala thanking her for mentoring her, and telling her how much she loves her.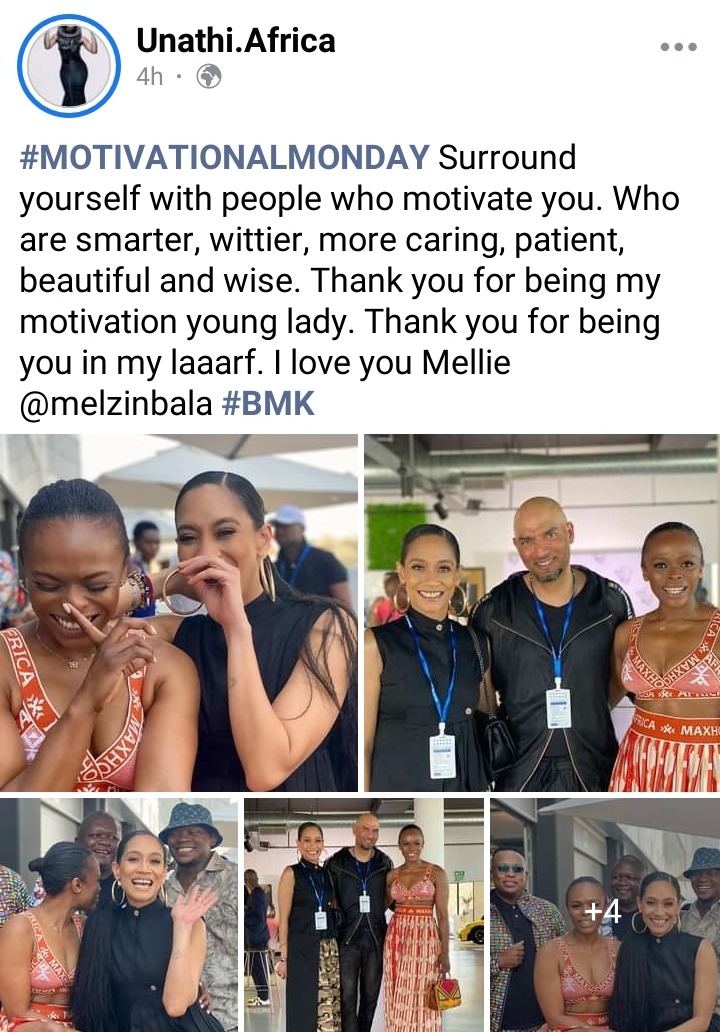 Little did you know that Melanie Bala and Unathi Nkayi have a lot in common I guess this friendship is made in heaven, Unathi and Melanie are both into radio, Both of them their ex-husbands are into the entertainment industry, they both separated from their husbands in the same year which is the year 2017, they both have two kids from their ex-husbands and both of them their husbands cheated on them.
Unathi was married to the popular radio personality, Thomas Msengana, Unathi, and Thomas got married in 2009 and separated in 2017, but After Unathi's divorce she was not ok at all as she had to come to terms that she will be separating from the love of her life who she was married to for many years, it came to the point that she even drank herself to sleep. And it's alleged that Thomas moved on with a young girl.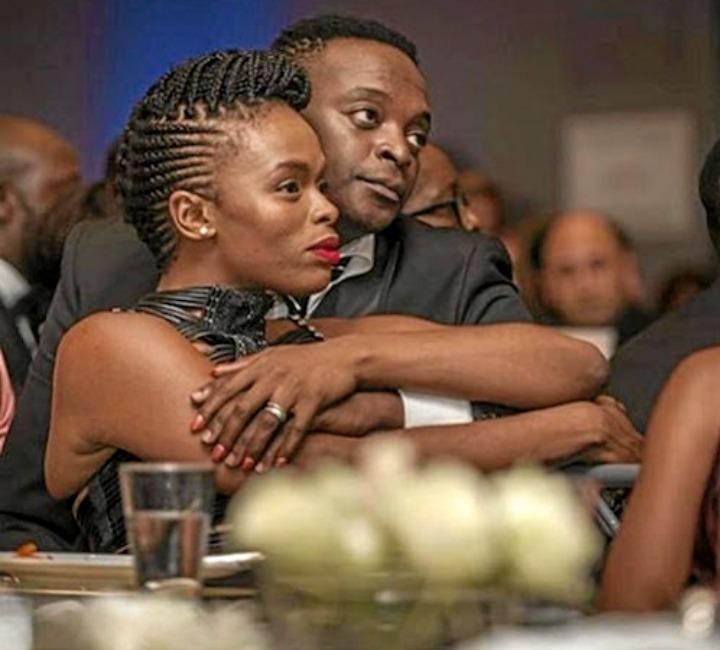 Melanie also separated from her ex-husband of 17 years, after having a great life together, Melanie and Zwai's separation left people confused as they always served couples goals on social media. But Zwai didn't waste any time as he also decided to get married again to another woman and they have a child.
Even though Melanie and Unathi went through these challenges in life, they are still standing and this shows that no matter how hard or painful the situation can be if you have someone by your side, someone, to talk to, you can conquer every situation. Unathi and Melanie are great examples to a lot of women out there. Let's hopee they will keep on supporting each other at all times.
Content created and supplied by: JBMBAMBO (via Opera News )