These days relationships are tricky and hard for everyone, it seems hard for people to beat love game, one minute you think you are the only person in your partner's life and the next hour BOOM you are sharing with someone else, hence that's why some couples prefer not to reveal their partners on public like posting their pictures on social media because that's where secret got revealed.
Lately, we have been seeing horrible stories of couples getting caught cheating on social media, what I have said sounds unreal right? well, let me explain it to you. once a relationship gets to a certain level couples feel like taking their love to the public so people can know that they are taken.
Well, this strategy is not for everyone therefore it has ended many relationships. when couples intend to post their partners' pictures on social media, particularly Twitter and Facebook, it is like you apply to end your relationship. someone from nowhere will jump on the post and comment with their pictures with the very person you posted and claim they are in a relationship with them too. and everything becomes sourness and you become a laughing stock so it's not a good feel so other people try to escape from that situation.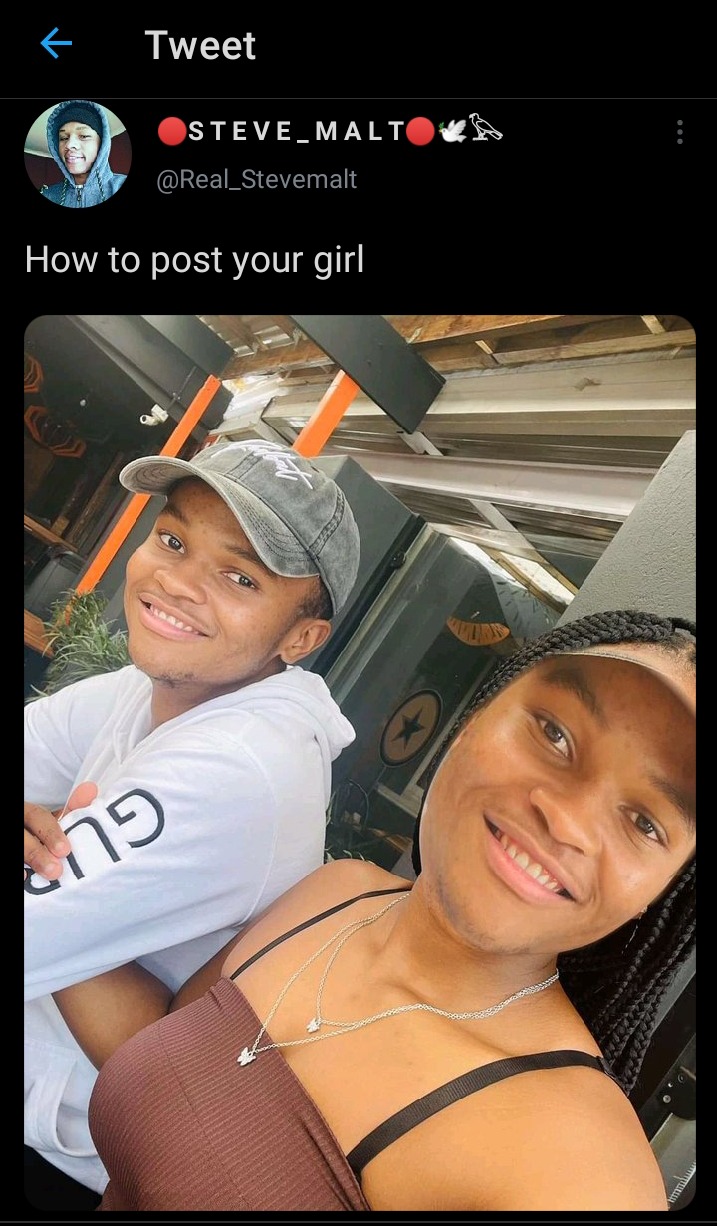 A guy by the name @Real_Stevemalt take it to his Twitter account shared a picture of her girlfriend with his followers, when you take a look at the image it looks like the guy was eating out with his girlfriend and they took some snapshots to create memories for them, he then decided to post their picture on Twitter but the was something odd about the picture, LOL the photoshops his face to his girlfriend's face, and his followers noticed it and found it funny and they quickly jumped to comment section to share their views.
they replied @Koketso137710331 "Wait until she sees that"
@Tebza_012 "Legends will understand"  
What do you think about this guy's picture? Don't be afraid to share your thoughts below, pretty please like, share with friends, and don't forget to hit the follow button.
THANK YOU!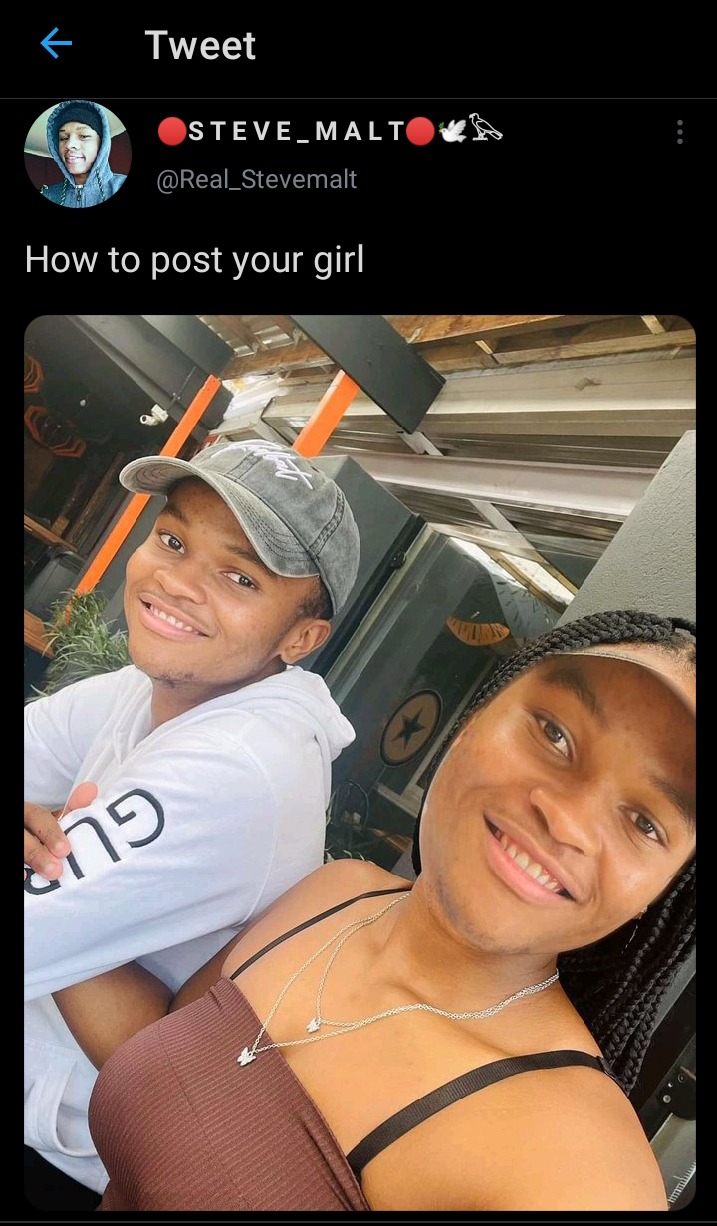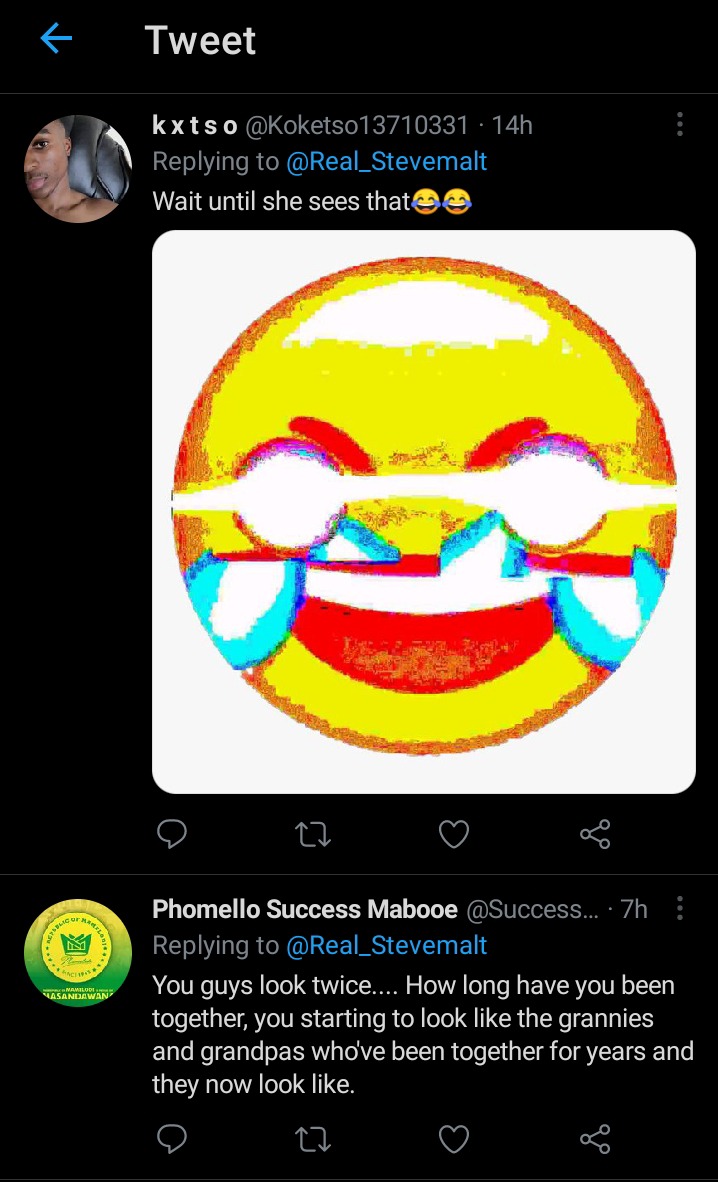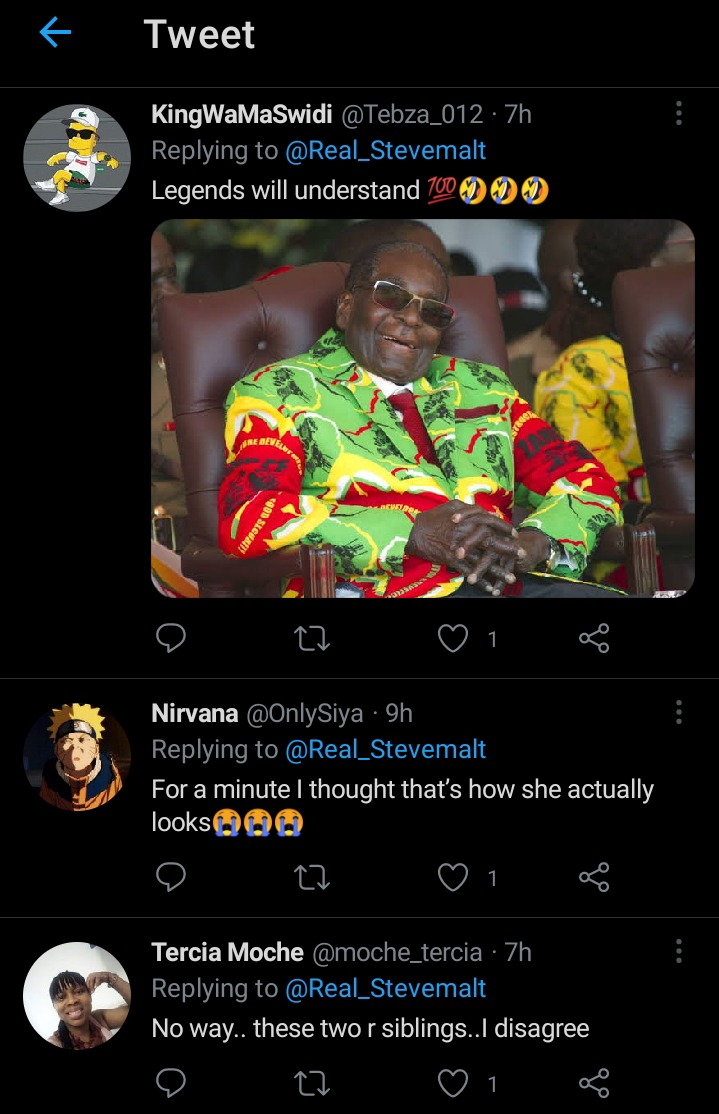 Content created and supplied by: TeeFlaming (via Opera

News )