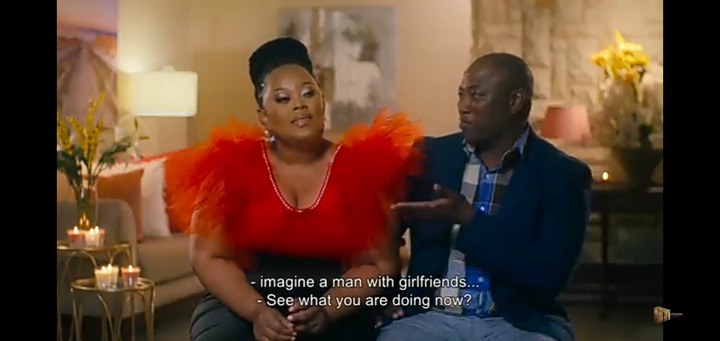 One day, polygamist Musa Mseleku will probably fill us in on how the whole marriage thing has been for him as the man, we got the opportunity to be part of this family's lifestyle in a way.
We see what they get up to and all of that, but there is always going to be that time when we hear about some things that were never meant to be exposed. Any marriage is difficult, even a monogamous one, that is how it is always going to be like, it is part of growing and some have to go through it.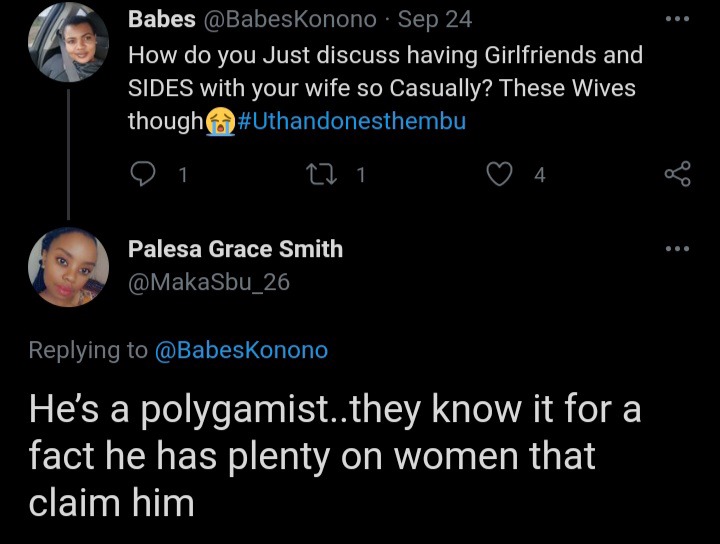 Now, the Mseleku family seems like a family that discusses anything and everything, they are probably too open and some people do not seem to understand that.
And that is actually fine because sometimes, it can easily look like Musa does not appreciate his wives as he should. So, on last week's episode, things happened, Musa decided to take his second wife, MaYeni on a date.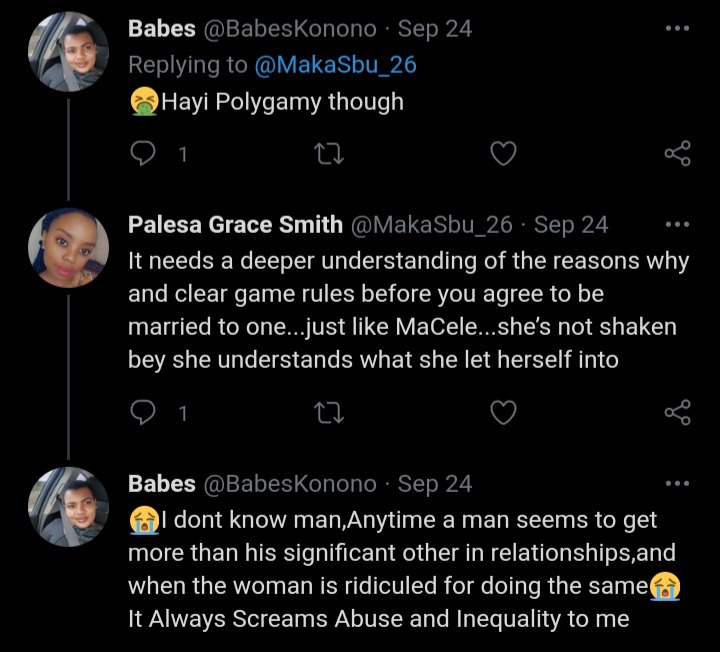 The businessman felt like he was not taking MaYeni out as he used to, they went on a date and one can tell that, Musa does not really hold anything back when he is talking with MaYeni, he is just open.
And that is probably why he mentioned that there has never been a time when he felt like he is not loved when it comes to MaYeni, she is able to assure him that she is there for him. That is definitely a good thing, but the date took a different turn when MaYeni asked how Musa's day was like.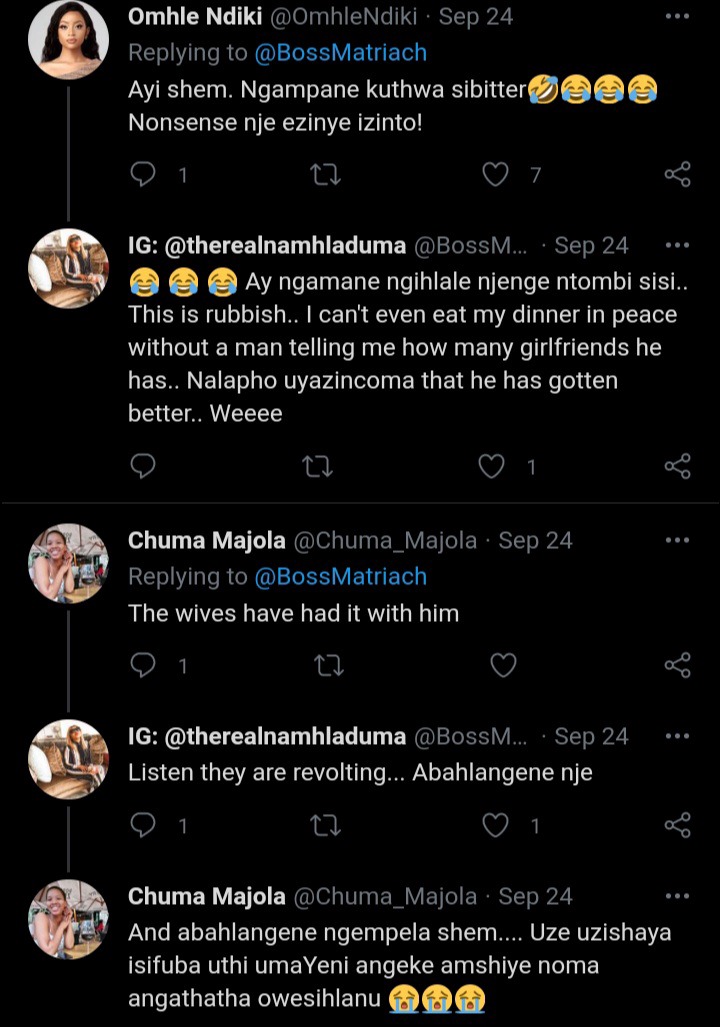 His response was that, he was busy hustling, she then asked what he was doing, exactly, but Musa told that she does not have to worry about that, what matters is that, he puts food on the table.
Then the conversation became about the possibility of Musa being with his, supposed girlfriends, Musa revealed to MaYeni that he used to have a lot of girlfriends, but now, he only has two.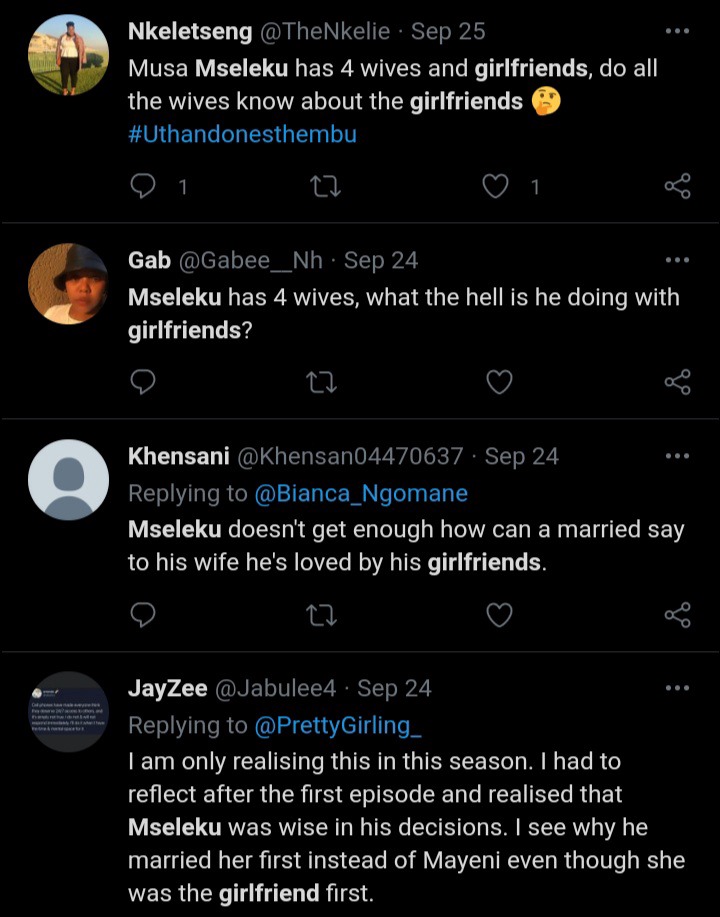 Now, viewers reacted to what he said, someone asked how is it that Musa was casually talking about his girlfriends during a conversation between him and MaYeni.
One woman then claimed that Musa is a polygamist and the wives know that there a lot of women who claim Musa. What do you think about this? Please share your thoughts. Go to https://twitter.com/MakaSbu_26/status/1441265204428296198?s=20 for more on this.
PLEASE LIKE, COMMENT, AND SHARE!
Content created and supplied by: MrFunNews (via Opera

News )