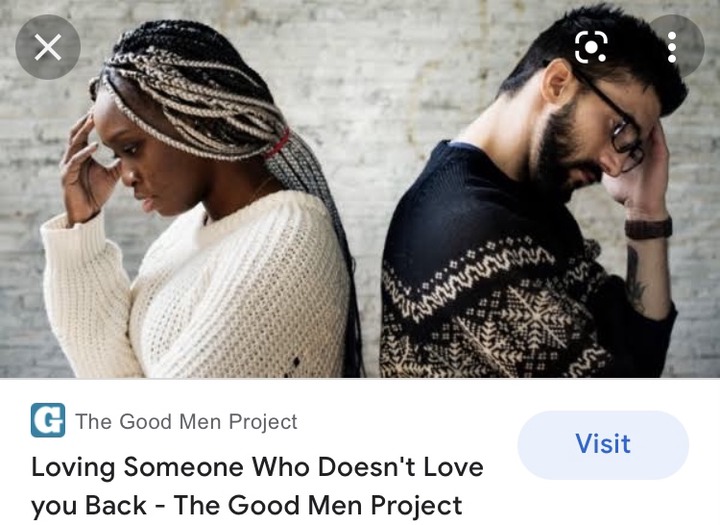 Unfortunately no matter how much we love people, no matter how pure our intentions may be, that does not guarantee them loving you back. Even if you have been with a person for years, they may someday wakeup and feel as if your connection has reached its end and may wakeup and say they do not love you anymore.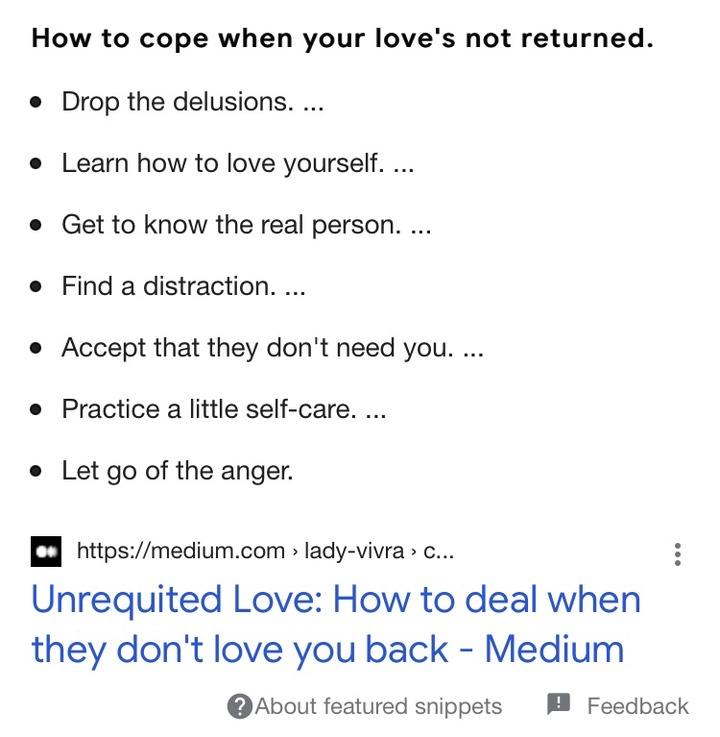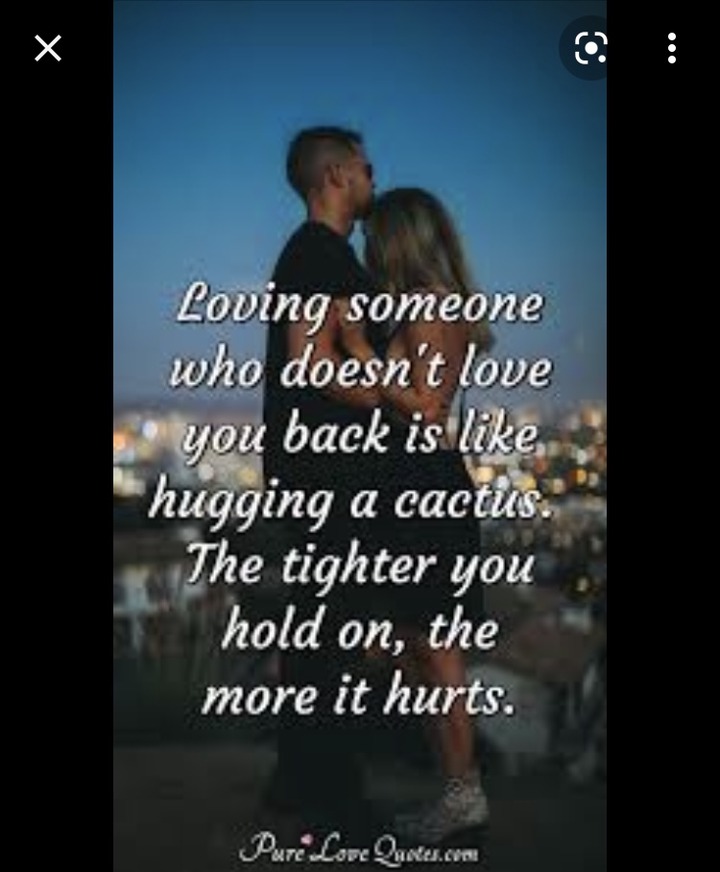 Everyday we learn that nothing in life is ever guaranteed, even life itself may be cut short at any given time.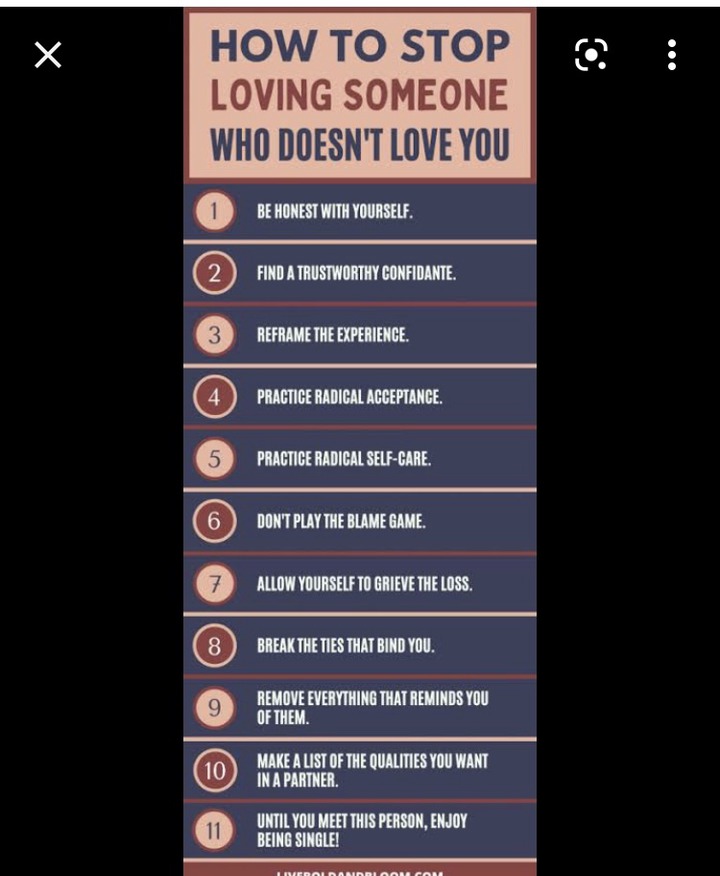 In any relationship that involves two or more people nothing is ever guaranteed, all you can do is hope and pray that the next person is honest to you about their feelings and give yourself room to be your own person before being anything to anyone for when they feel as if they do not need you anymore you can be able to move on with life without hurting yourself.
Many people who base their happiness in how their relationships are going it becomes hard to move on when a relationship ends, they feel as if they have nothing left in this world and start being suicidal. This is all because of the unhealthy attachment we have on other people who are in our lives.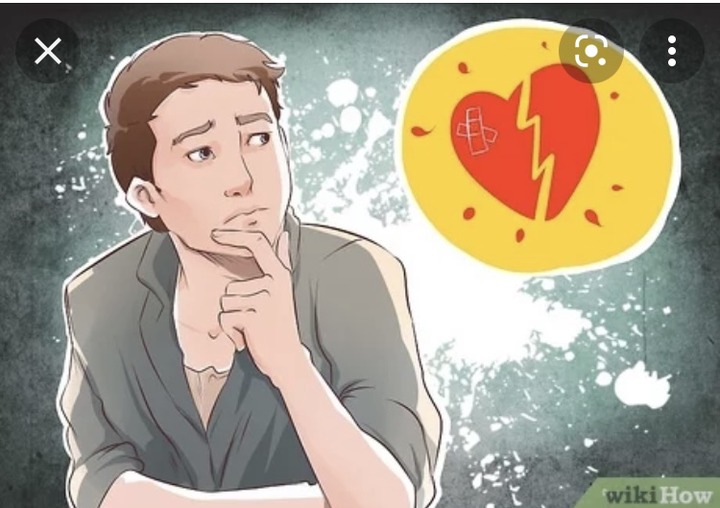 During your relationship you have to have friends and activities that you do on your own so that you can not be dependable on the next person, you have to seek your own happiness outside any relations and when a person decides to exit your life, you can hurt knowing that life will go on.
Here are some of the signs we often miss because we are so hang up on what the relationship was and knowing when to let go.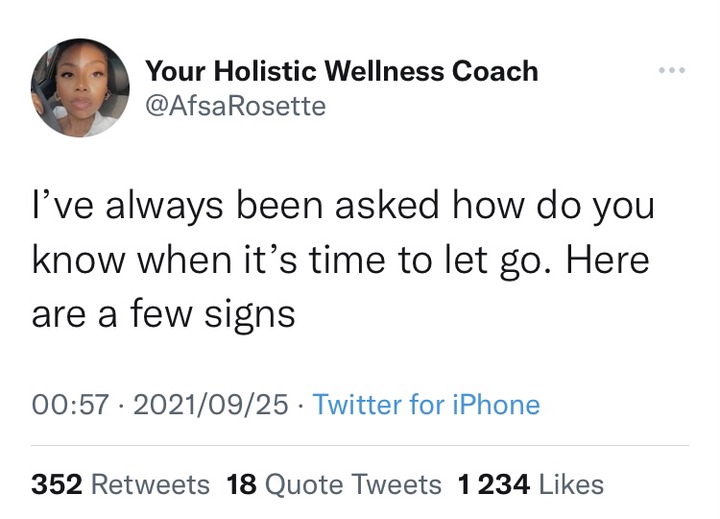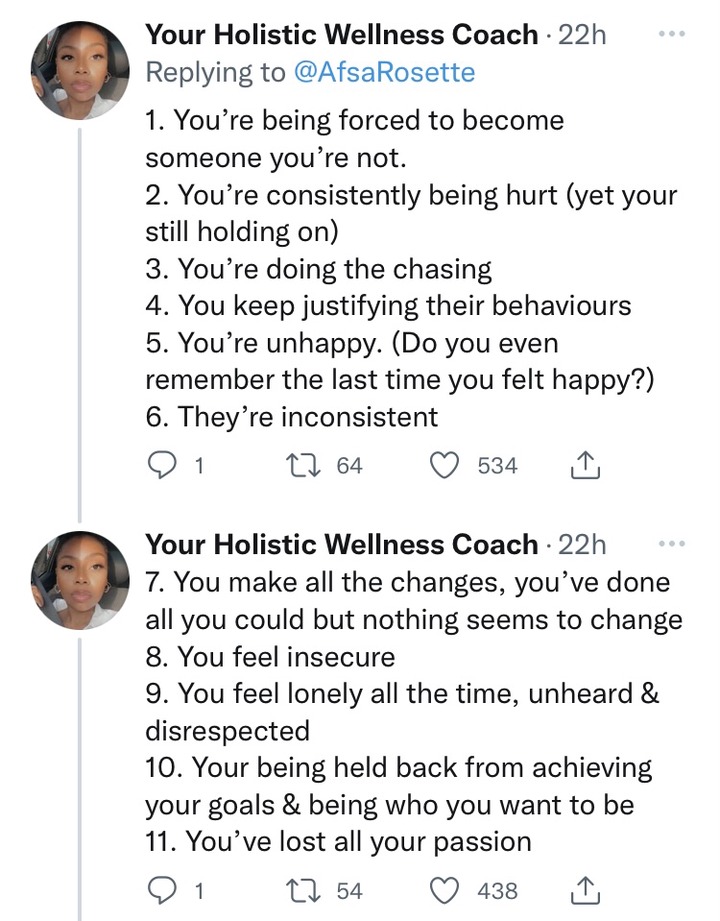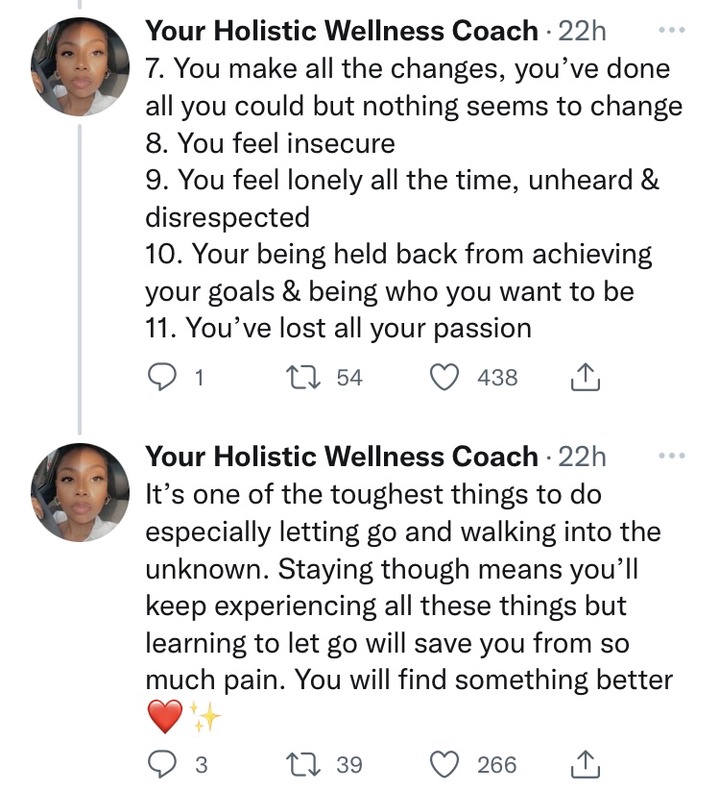 Content created and supplied by: UnsolicitedAdvice (via Opera News )