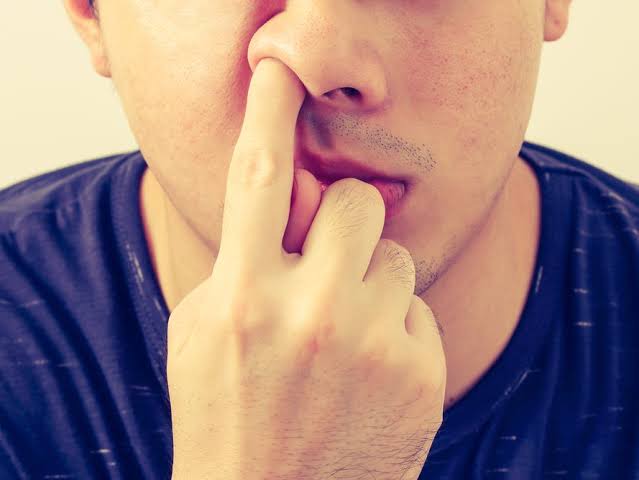 Do you know that there are certain parts of your body you should not touch with your hands? Yes! It doesn't mean you will die immediately but you stand chance of contracting an infection or introducing something harmful into your body.
In this article, we are going to have a look at the 3 parts of the body you should never touch with your hands. Just sit tight and enjoy this piece whilst learning something you may have never come across before.
What Are The Three Parts of The Body You Should Not Touch With Your Hands?
1. Your Nose; this is one part of the body you should not pick for any reason. I know that it's a common habit for us to always insert our fingers into our nose but this is unhealthy and capable of increasing your chances of getting an infection. Many infection causing bacterias are ever present in our hands and fingers due to the several activities and your nose is one part of the body that is delicate and passing bacteria into the body through the nose is very much possible.
2. Your Butt; this is another part of the body you should not touch. It is true that you can't really avert wiping your buttocks and also washing it but never put your fingers or bring your hands close to your butt for any reason. This is because there are certain bacterias that are present in the buttocks at every point in time and such bacterias should not be on a person's hands for any reason because you eat and do alot of activities with your hands.
3. Your Mouth; some people have made it a habit to chew their nails and even bite their fingers. This is one very common yet dangerous habit that should be done away with. Reason being that you can introduce certain bacteria into your body by chewing your fingers or even taking your hands near your mouth. Various viruses can be contracted from this dirty habit and as such do well to stop it for your own good.
Thanks, share and follow the handle for more updates on health
Content created and supplied by: ErickssonDGreat (via Opera

News )