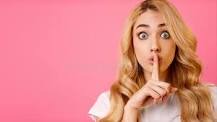 1) Do not talk about your Ex-boyfriend
it will be much better if the topic about ex-boyfriend will remain undisclosed. Please let's not have details. If you disrespect your former ones, then a man may have several reasonable questions: " why have you dated him if he is so bad" will you say the same about me if we part? Or even worse
if you start to say about the former guy too good things, it can cause suspicion that you are still thinking about him. Remember what you feel whenever your boyfriend mention his ex-girlfriends.
2) His family is taboo.
you should not speak negatively about his friends and family in any case especially about his mother. Do not tell your man that all his friends are terribly boring it is extremely delicate to comment on the appearance of your partner, especially if you think he needs to make some change.
3) Do not talk with hints
Men Do not understand hints. Moreover, men are unnerved by the lack of expediency in the conversation. Ask specific questions. It is important to talk about what you want. Not about what you do not want, build your speech in creation, not denial.
Content created and supplied by: Lavishlyme (via Opera

News )