Loving someone is a mental state in which you do not listen to what others say because it can be distracting. Many things are frequently criticized, especially when there is a difference in age, race, and so on. 
It has become a habit for old African men who are old enough to be grandparents to marry younger women. Some elderly men prefer to marry young women because they are still young, fresh, energetic, and attractive. 
Today, I'm going to show you four old African billionaires who married younger ladies because of their fame. Because these men are filthy rich and want to be seen with beautiful women in public, they marry them because they are lively, fresh, and presentable. 
Four African billionaires who married younger ladies are listed below: 
1. Adams Oshiomole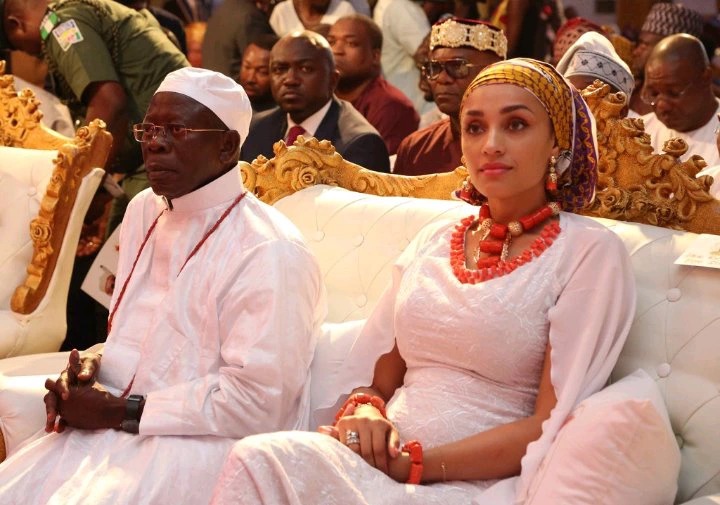 Adams Oshiomole, as he is usually known, is a Nigerian politician and former governor of his home state of Edo. In 2015, he married his bride from Cape Verde, Lara Fortes, and took her to his motherland to marry her. His relationship with Lara has demonstrated beyond a shadow of a doubt that age has nothing to do with love. Adams Oshiomole is 69 years old, and his wife is 39. He married her so he could take her to public gatherings because she is lovely and presentable. 
2. Prince Ned Nwoko
This is a very successful Nigerian businessman who rose to prominence after marrying Regina Daniels, a prominent Nollywood young actress, in 2019. Ned Nwoko is 61 years old, whereas Regina Daniels is only 20. The businessman already has three wives, but because he is a Muslim, he chose to marry Regina as his fourth wife and convert her to Islam. He married her for obvious reasons, as they have been seen together at several public gatherings because she is prominent and educated. He decided to marry her and takes her with him wherever he goes. 
3. Chief Micheal Ikuku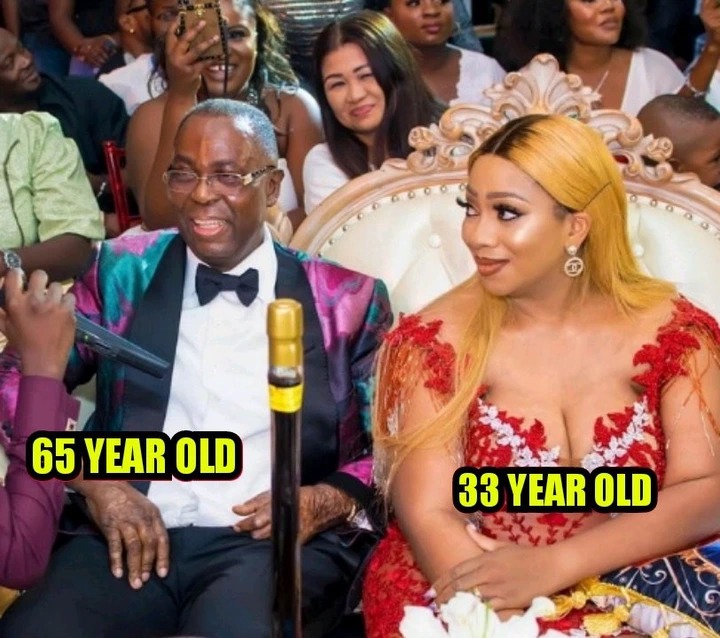 Mike Ikuku is another successful Nigerian businessman who married his wife because he wants her to publicly represent everything related to him. He is 65 years old, while his wife is only 33. 
4. Razak Akaani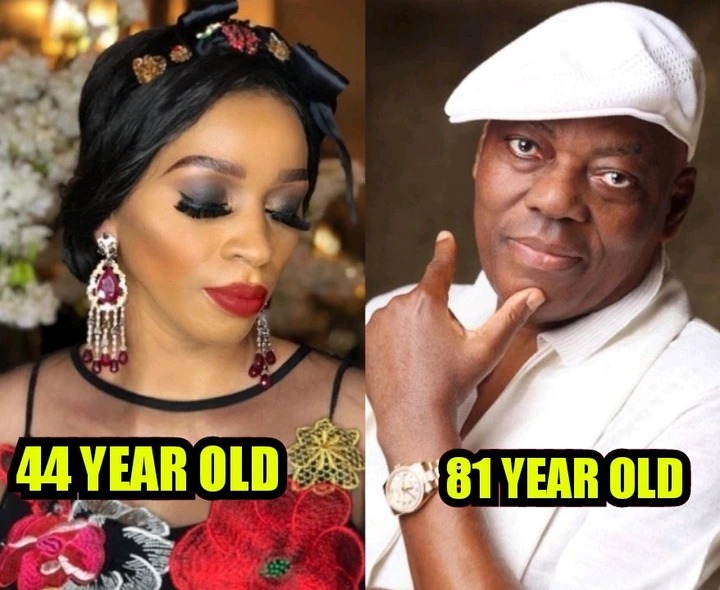 Razak Akaani is a billionaire and a powerful businessman. He is the owner of the Eleganza group of enterprises, a well-known pen manufacturer. He is currently 81 years old, but his wife is only 44. They don't mind the age difference because he takes her everywhere he goes and she represents him in public. 
We should all learn from these successful men that love truly conquers all, that age is just a number, and that age should never be an impediment when two people are in love.
Is it okay for young women to marry men who are old enough to be their father? Your opinion will assist us in many ways.