Despite the numerous number of workouts available there Yoga remains he most trusted and effective method of nourishing and toning one's body in a holistic sense.
The most wanted workouts remains the various asanas that help to tone and flatten your tummy, Definitely! Because everyone wants a toned tummy that certainly projects your good health, since yoga helps to work core muscles the poses that will be mentioned a few of the easy ones particularly selected for beginners. They help eliminate several stomach-related issues like constipation, indigestion and bloating along with strengthening the abdomen.
1.Cobra Pose
Otherwise called Bhujangasana and primarily strengthens the abdominal core
How to perform:
-Lie down facing the floor
-Spread your arms wide on the floor
-Stretch your legs back and slowly lift up your upper body
-Ensure the pubis and toes form a straight line and touch the floor
-Suspend in this position for about 30 seconds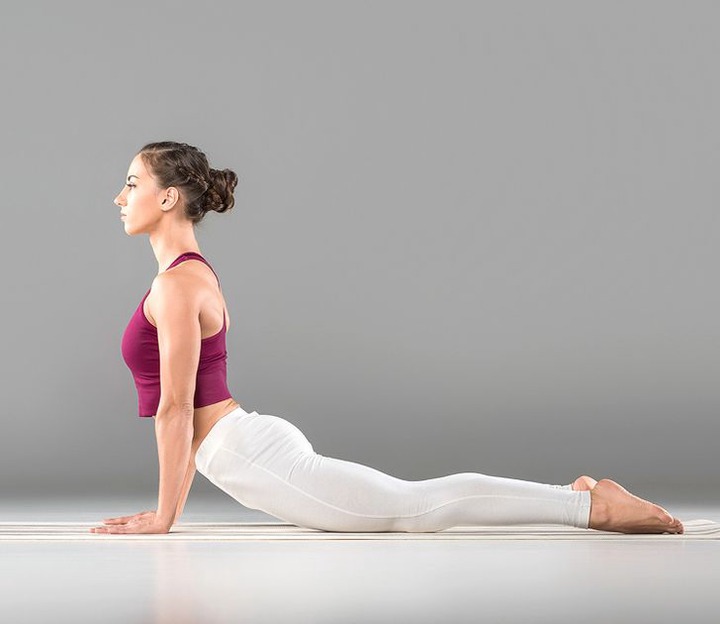 2.Bow Pose
Also known as Dhanurasana, seems easy can be quite a challenge for your abs, which is exactly what will help strengthen them.
How to perform
-Lie down on the floor with your face down.
-Bend your knees and hold your feet with your hands.
-Inhale and lift up both your hands and feet, also raising your thighs and chest at the same time.
-Hold this pose for up to 30 seconds, gradually increasing to 90 seconds.
-Release with an exhalation.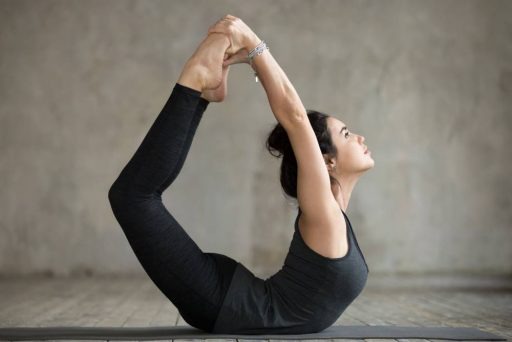 3.Camel Pose
Also regarded as Ustrasana, is a slightly more difficult pose. Ensure to do this only if you are not suffering from any back issues.
How to Perform
-Kneel on the floor
-Arch your back
-Touch and hold fast to the heels with your hands
-Stay in this pose for up to 60 seconds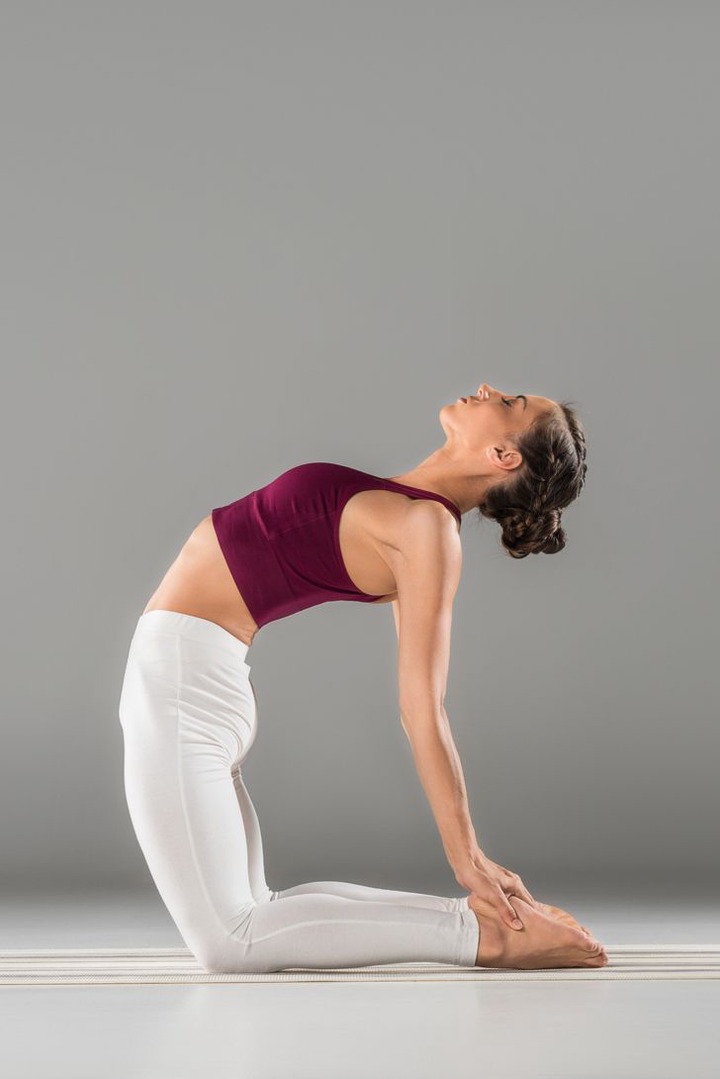 4.Seated Forward Bend Pose
This is another pose that works fabulously on your side and front tummy muscles and strengthens your core.
-It is mostly recommended after Sukahasana
-Stretch your body towards your feet as you exhale
-Grip your feet with your hands
-Hold this position for up to 60 seconds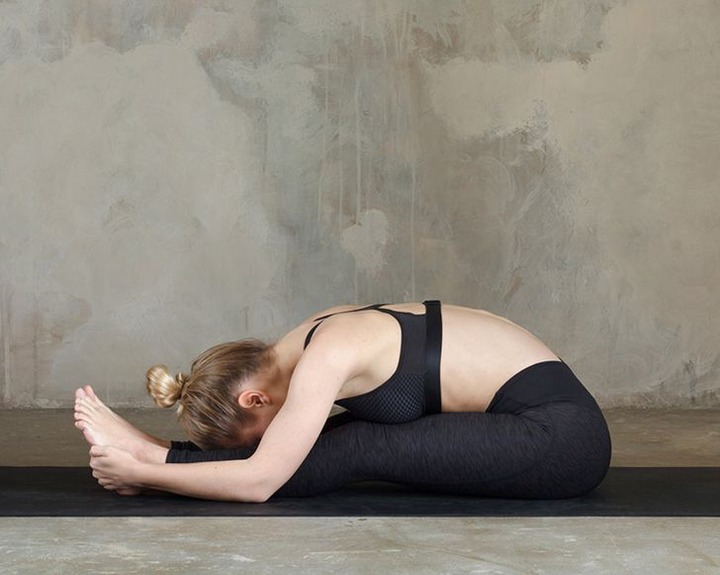 5.The Plank Pose
Certainly a fans favorite and well-known poses, the plank pose is also known as Kumbhakasana and is one of the top poses to help burn your tummy fat and tone your muscles.
How To Perform
-Lie down facing the floor .
-Lift your body up with straightened arms
-Make sure toes are balanced
-Face forward or down
-Hold in position for as long as you can, you can rest in between and then repeat more times. Try to extend the time in this pose each day