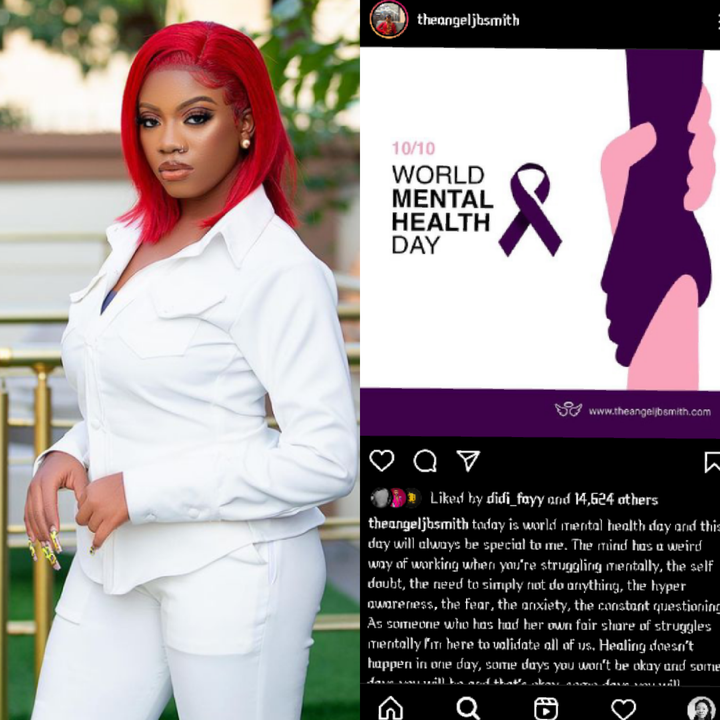 Cc: Angel Smith's Instagram page
On the 10th of October, 2021, the World Mental Health Day was celebrated worldwide. BBN Angel posted a heartfelt message on Instagram. Her post addressed everyone who was experiencing depression in any of its many forms. See screenshots below.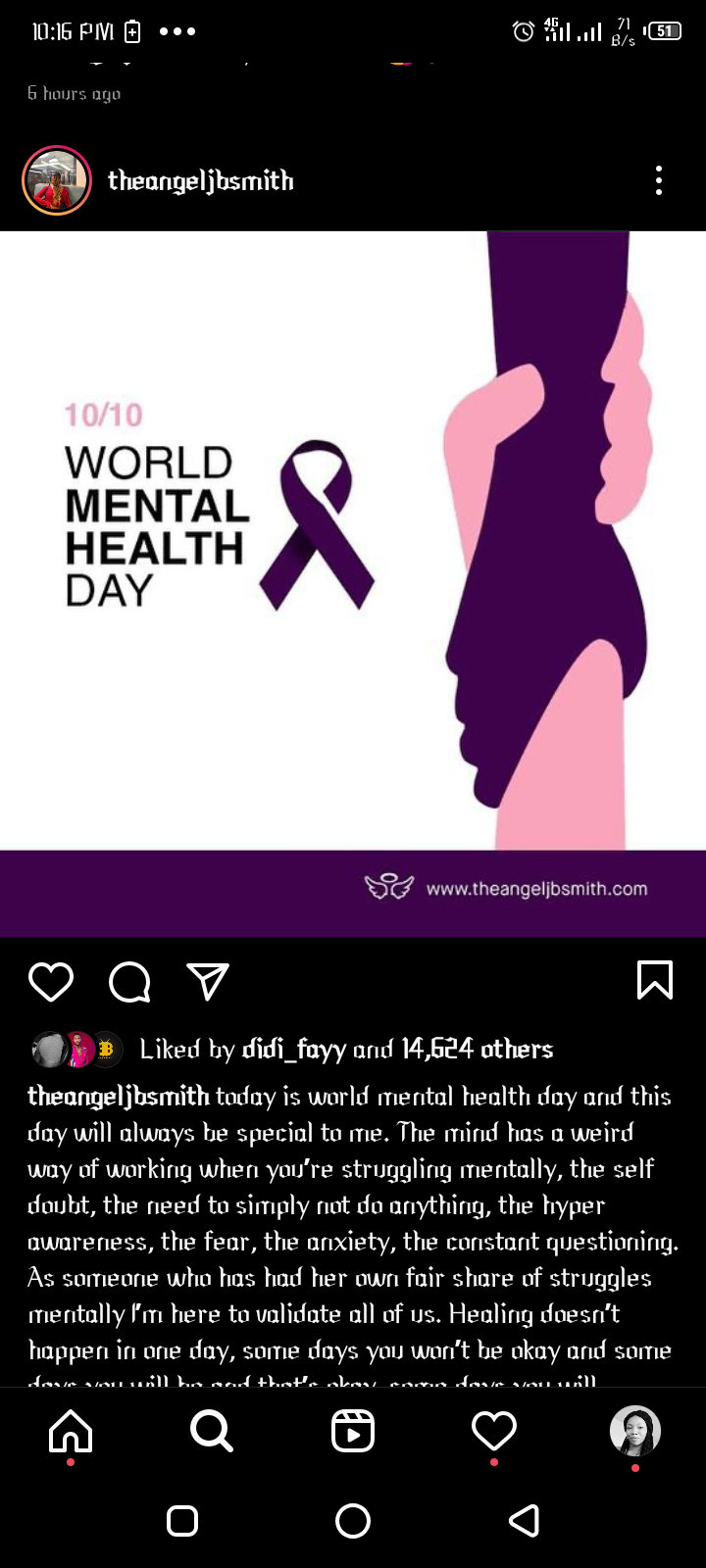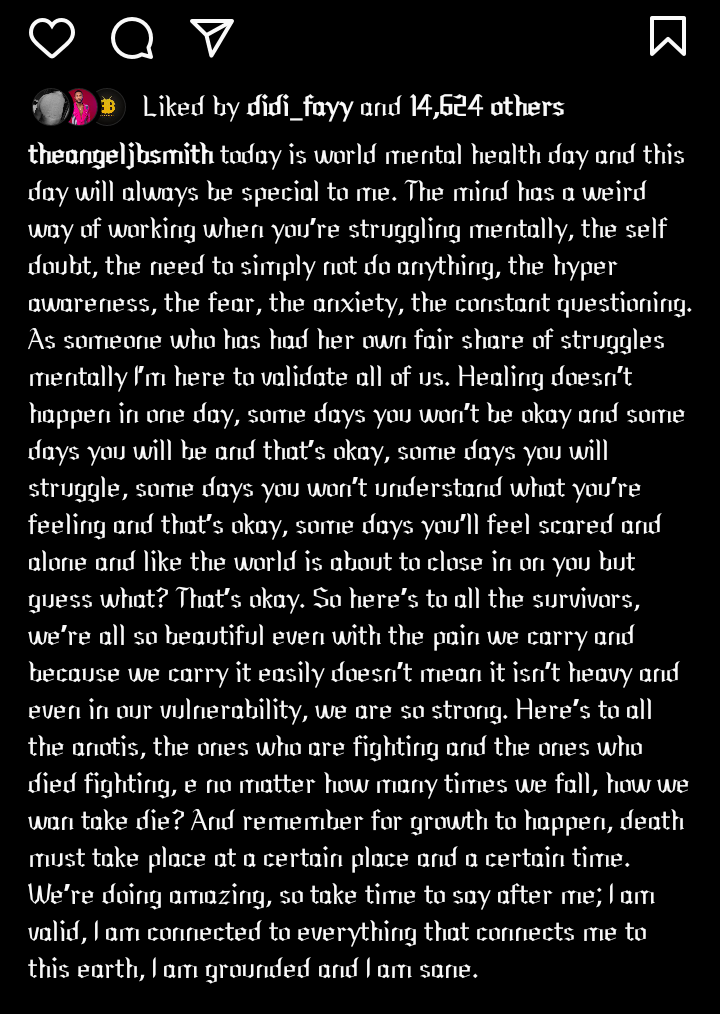 Cc: Angel Smith Instagram page
In her lengthy post, she confessed that the World Mental Health Day would always be very special to her. Recall that she once revealed to her fellow housemates that she self-harmed when she was younger. Fortunately, she underwent therapy and got better. This could explain why she understands the importance of mental health in the life of every individual. Below are five lessons to learn from her post on Instagram.
1. When people experience mental struggles, their minds have a way of making them see things that are not there. They usually experience fear, anxiety and laxity. They also start to doubt themselves.
2. Mental healing doesn't occur in one day.
3. It is okay to feel scared and alone sometimes. It's perfectly okay to feel good other times too.
4. There's a lot of pain in the world today. There are also many survivors out there who go through a lot of pain which others may not know about. This is what makes them strong even in their vulnerability.
5. It's important to maintain positivity at all times, no matter what.
Her post attracted almost two thousand comments. Most of them were from people who were like her and had mental struggles in the past. Others sent her goodwill messages. It's quite clear to all and sundry that Angel had written from her own personal experience. We hope that she continues to be fine mentally and not deteriorate as the days go by. Below are some pictures of Angel.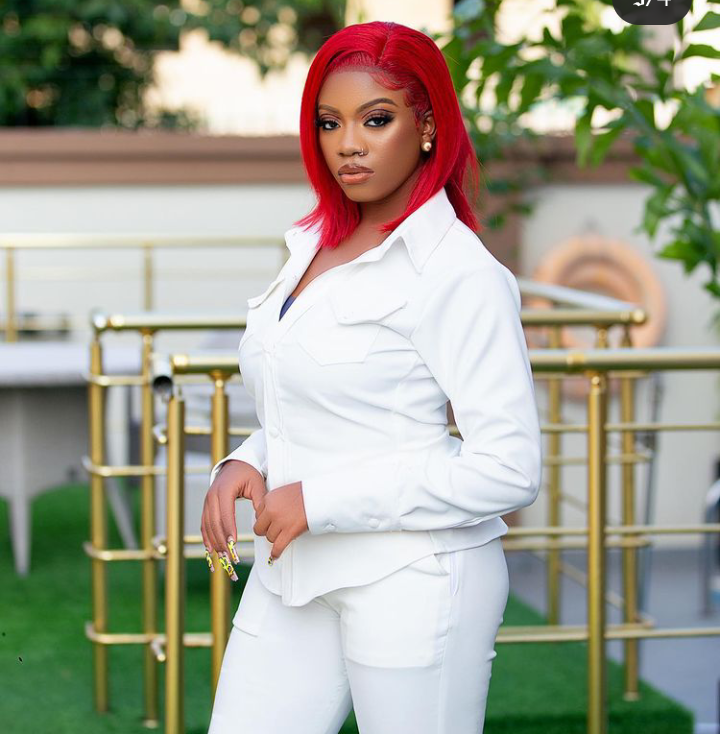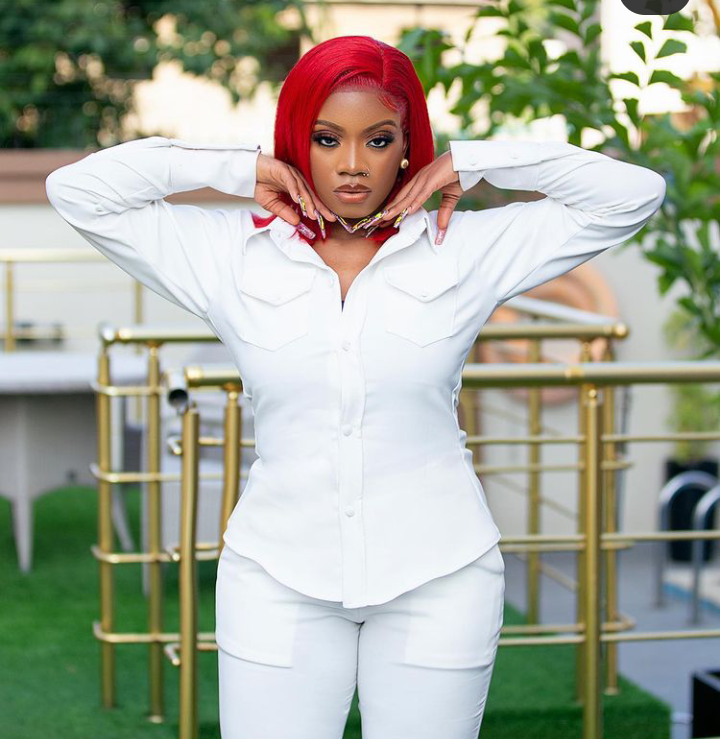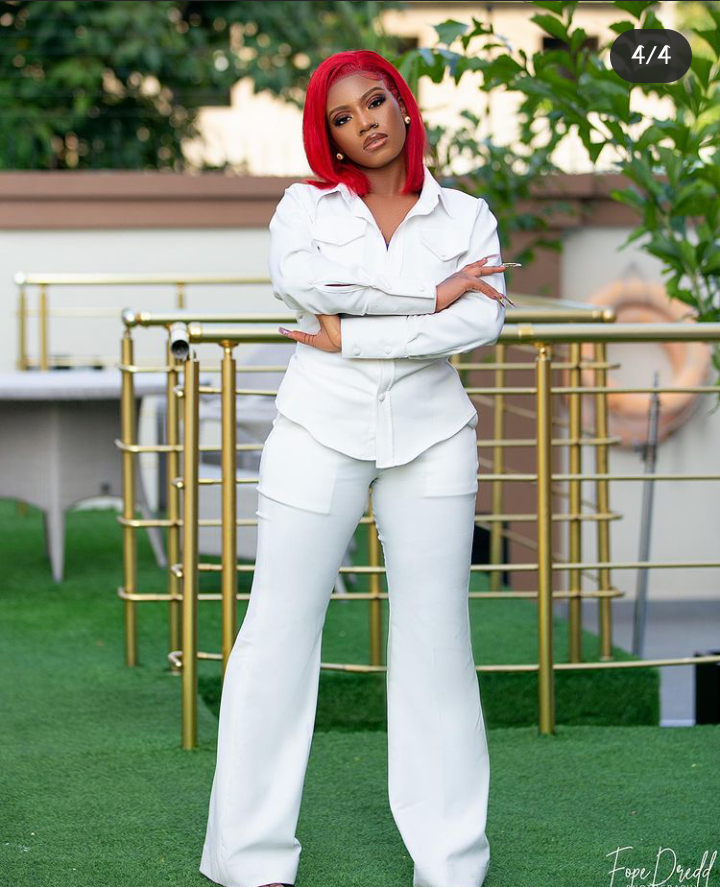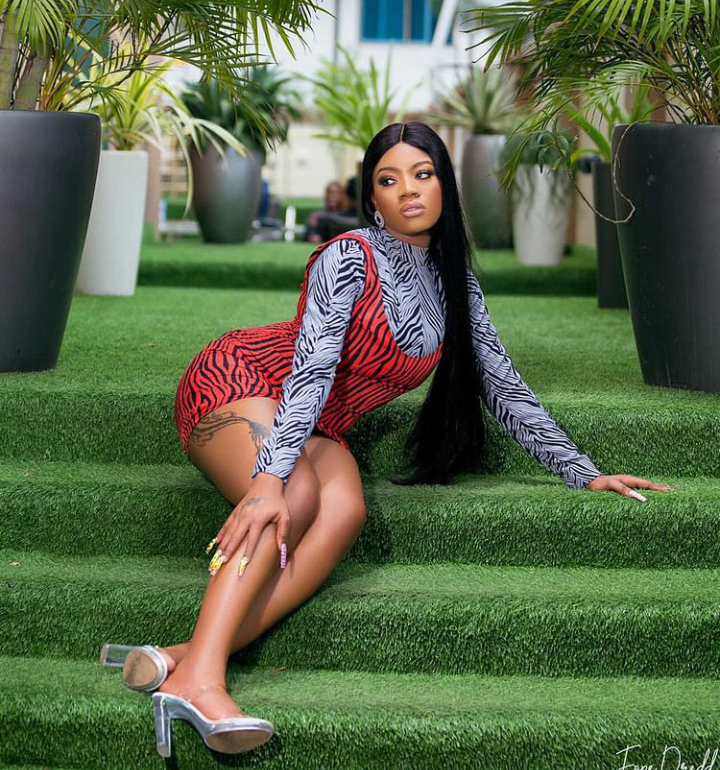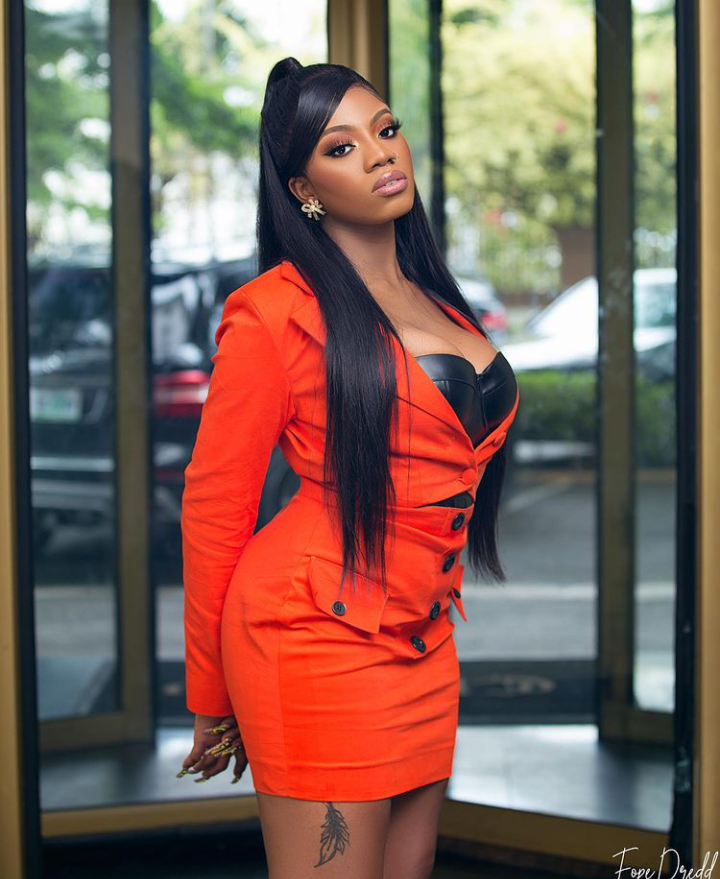 Cc: Angel Smith Instagram page
What do you think of Angel's post on Instagram yesterday? Do you agree totally? Please share your views in the comments section, like and also share this article. Thank you.