Women like to be shown love. Men do different things to show love to their women like taking them out, buying gifts and all sorts of nice things.
Flowers are one way to show a woman that you love he and most girls really love receiving flowers. They enjoy posting the pictures and showing their friends that they are loved indeed. https://twitter.com/zandileeee_/status/1444295837761351683?s=19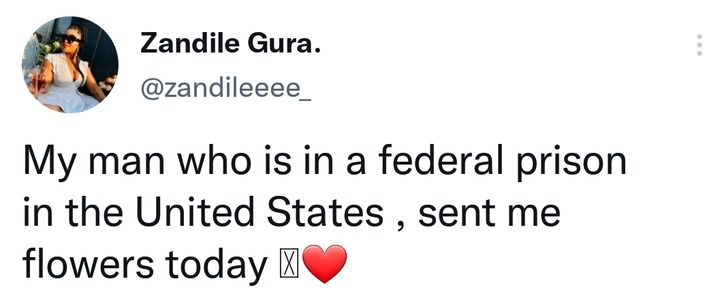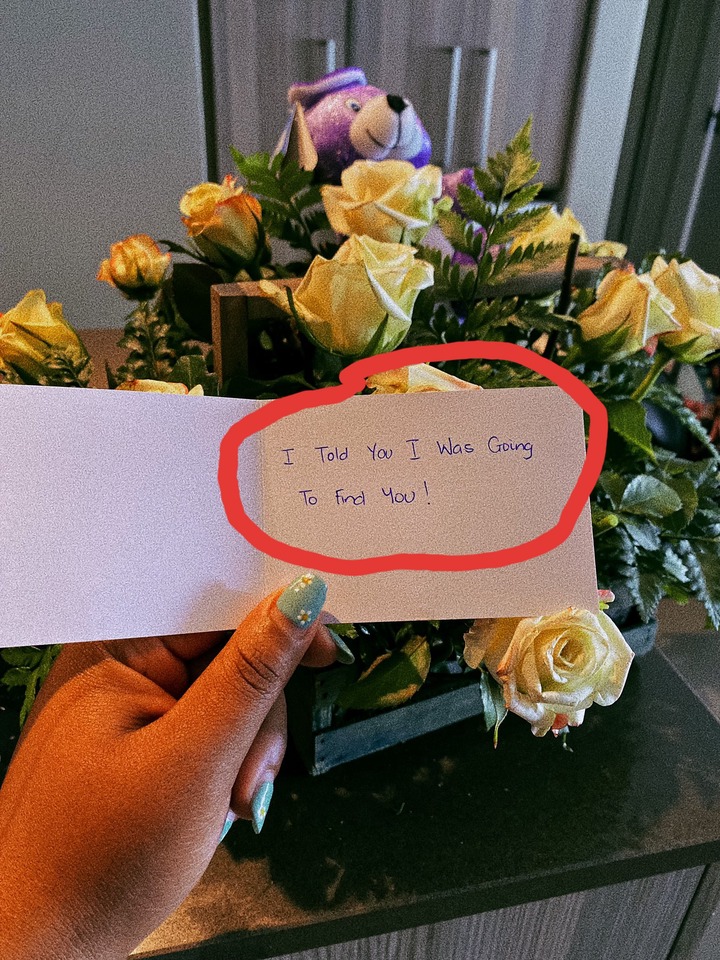 A certain woman posted herself holding a bunch of flowers claiming that her boyfriend had sent her to them for prison and she wrote ''My man who is in a federal prison in the United States sent me flowers today." and then she put a heart emoji meaning she was pleased with the love he had shown.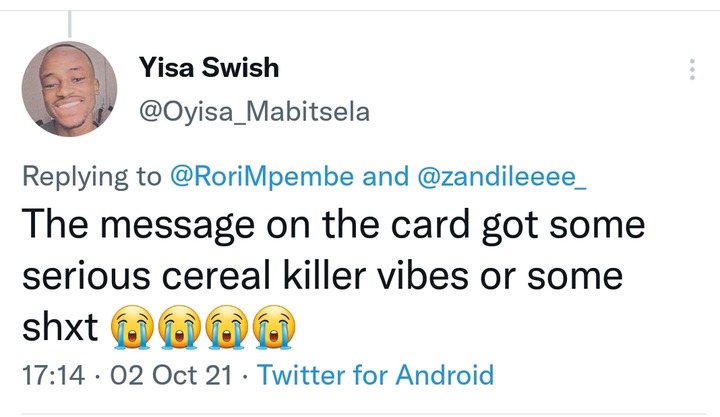 However a lot of people were more concerned about the message that the guy had wrote on the card that had came with the flowers. It read "I told you I was going to find you." As much as this seemed like a normal message a lot of people thought it was a frightening messages.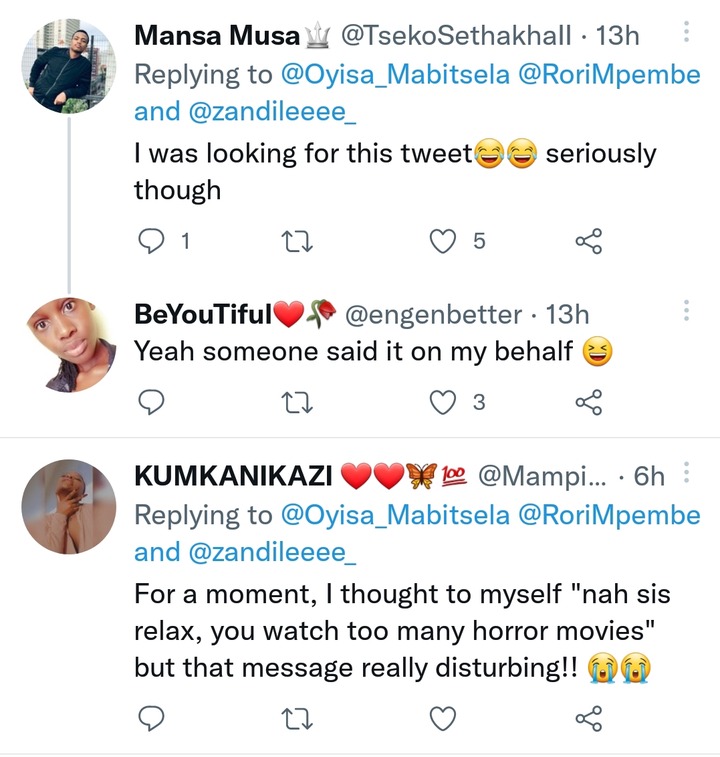 They were of the opinion that the guy was threatening the woman that even though he was arrested he had a means to trace her movements wherever she would go. They thought that the girl should be more afraid of the message on those flowers other than be proud of them. However maybe the two understand each other better and that is hey the woman was happy to receive that message.
A lot of guys should learn something from this guy. You can show your woman love despite the situation you are in if a guy who is in prison can be that romantic then there is a lot someone who is not in prison can do. Women are like little children they need to be constantly reminded that they are loved and they need to be showered with gifts even when they are small.
Content created and supplied by: Rumbiekay (via Opera

News )