A random lady, who happens to be a fan of Whitemoney, has taken to her page to state that she will transfer 5k to Whitemoney, while revealing that her available bank account balance is 6k.
The lady made this decision after seeing a post from a UK based Nigerian Doctor, Dr. Olufunmilayo, popularly known as "#OurFavOnlineDoc" on Twitter.
Initially, the UK based Nigerian Doctor wondered why people who are not financially successful, bother themselves to give BBNaija reality TV stars gifts (both in cash and kind). Check out the screenshots below to see his full post.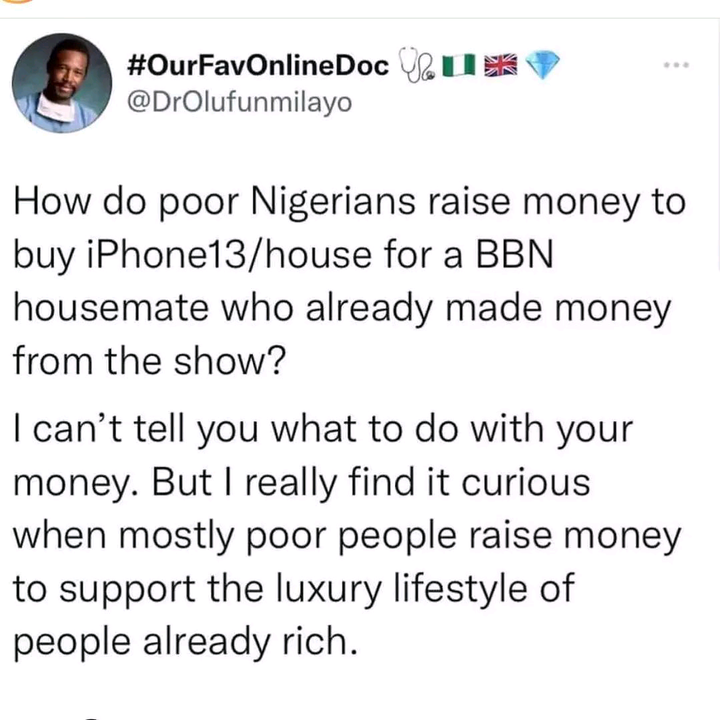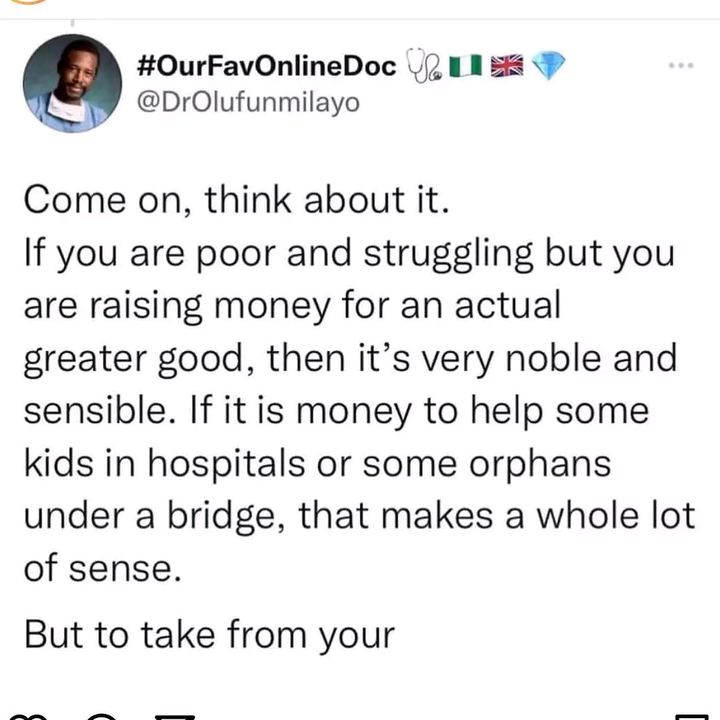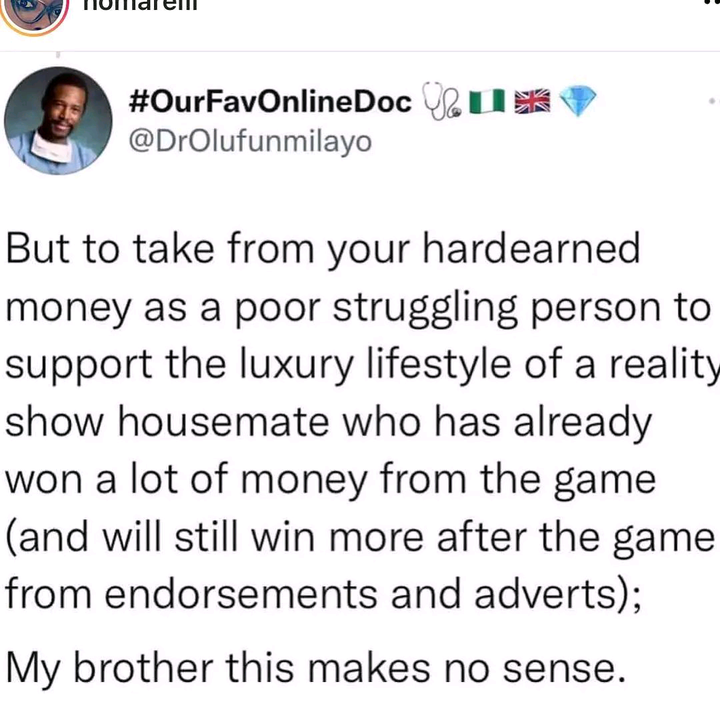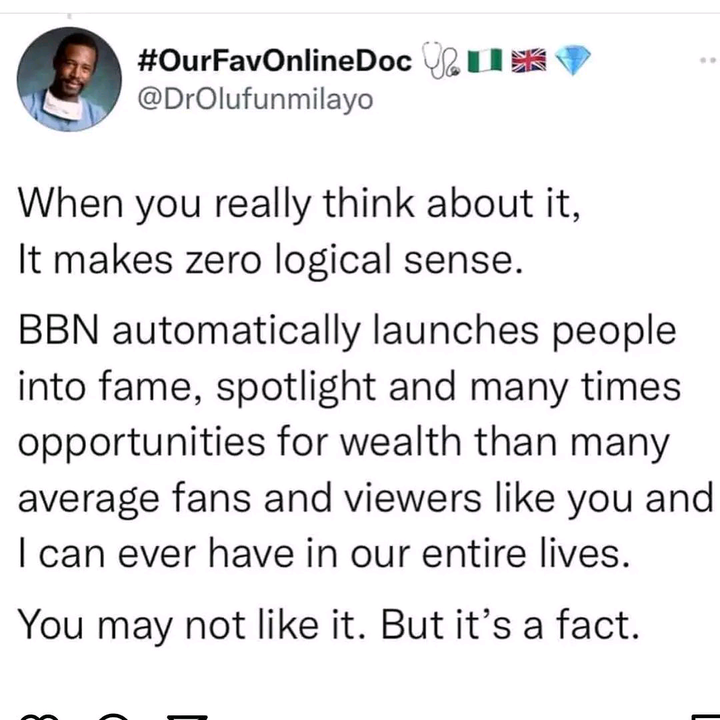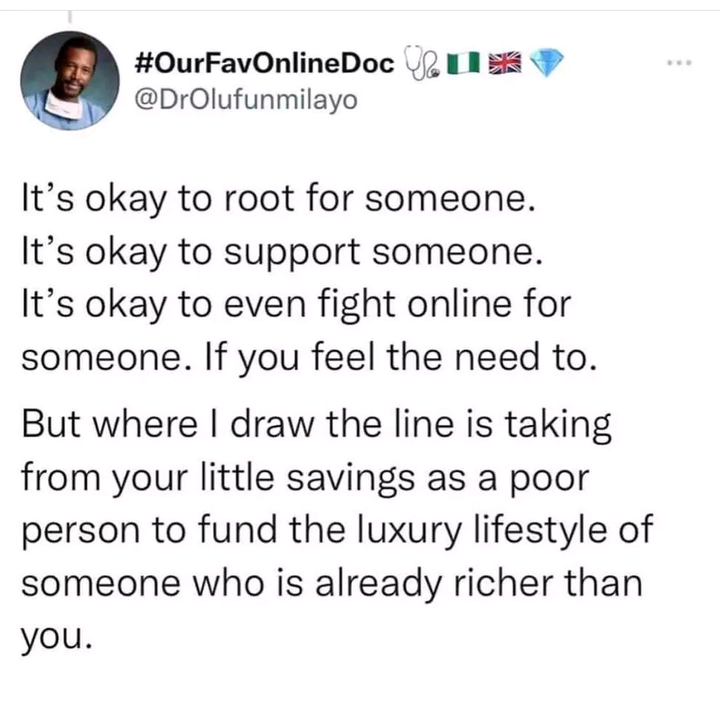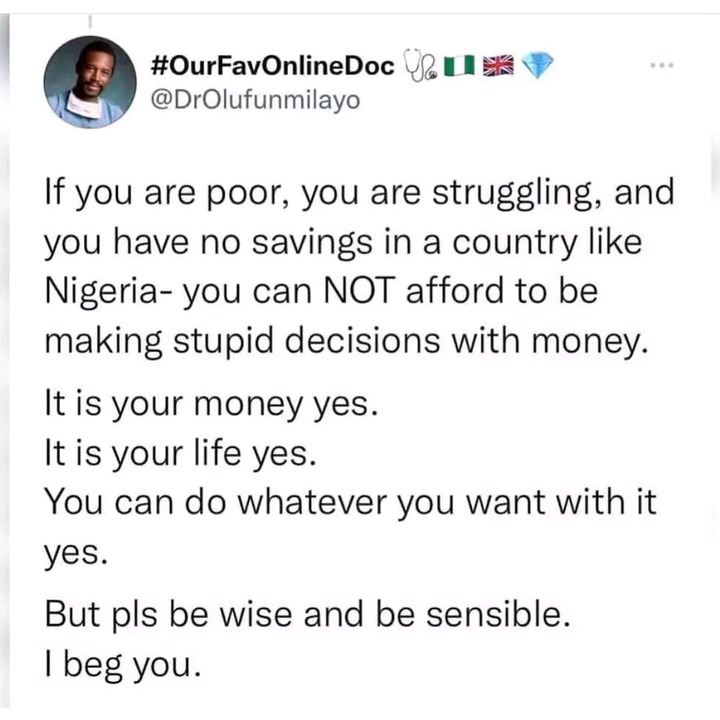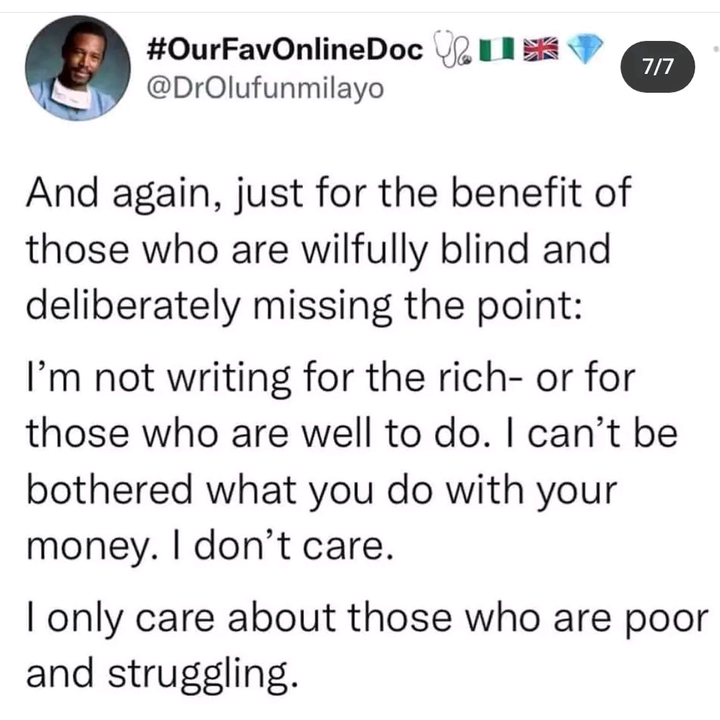 This post from the UK based Nigerian Doctor generated mixed reactions from people. However, this was when the lady in question blew hot while addressing Dr. Olufunmilayo. As she told him not to tell her how to spend her money, she used famous footballers (Messi and Ronaldo) to also make a point known to him. Then, the lady decided that she was going to transfer 5k to Whitemoney out of the 6k she has in her bank account.