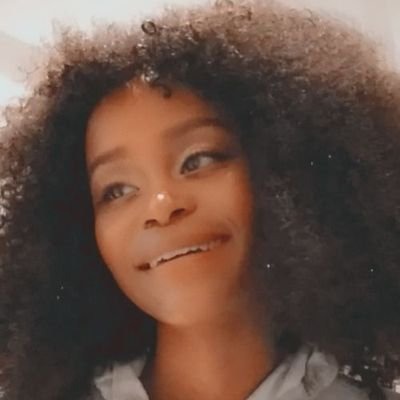 People grow up in different households and societies where they learn different values. We are at large shaped by the the environment and communities we come from.
That been said, l think what is right for me cannot always be necessarily right for the other person. Therefore l believe that one should not force their beliefs and ways of doing things on others.
One lady certainly sounded as if she was forcing peiple to agree with her ways after she posted this.👇🏾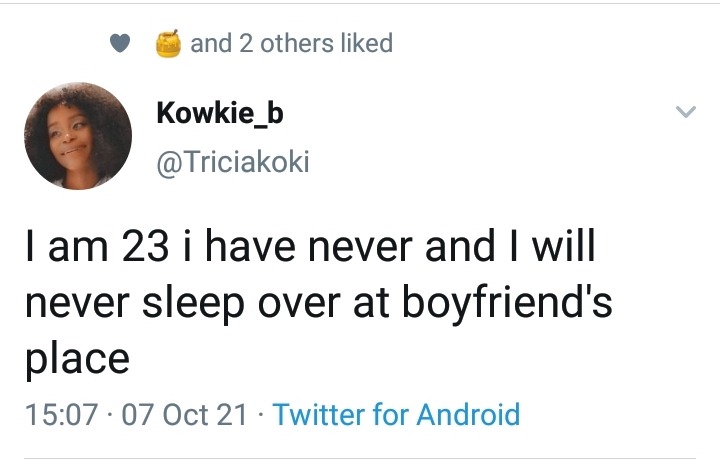 I personally feel if both the lady and her boyfriend are 23 they are adults, so it's not illegal or immoral to have sex with each other at this point in your lives, as long as you both have sex responsibly by using reliable forms of birth control.But then again if sleeping together/having sex at your boyfriend's parents' home will result in major problems.
Tweeps responded to the post by mostly disagreeing with the young lady's views on the matter. There is certainly no problem for 23 year old to be independent unless any of your parents that you are living with has an issue with it. If You're each under your parents' roof and must abide by their rules until you move out on your own.
Feel free to comment and please don't forget to like us and share us, check out what others had to say on Twitter about this matter.