Being in a relationship and not knowing whether to make it public on social media by posting your partner's pictures can be confusing most times. You do not know if you are doing the right thing by posting your partner's pictures on social media or keeping them a secret.
Reationship expert and blogger, Blessing okoro popularly known as Blessing CEO has shared her opinion on this.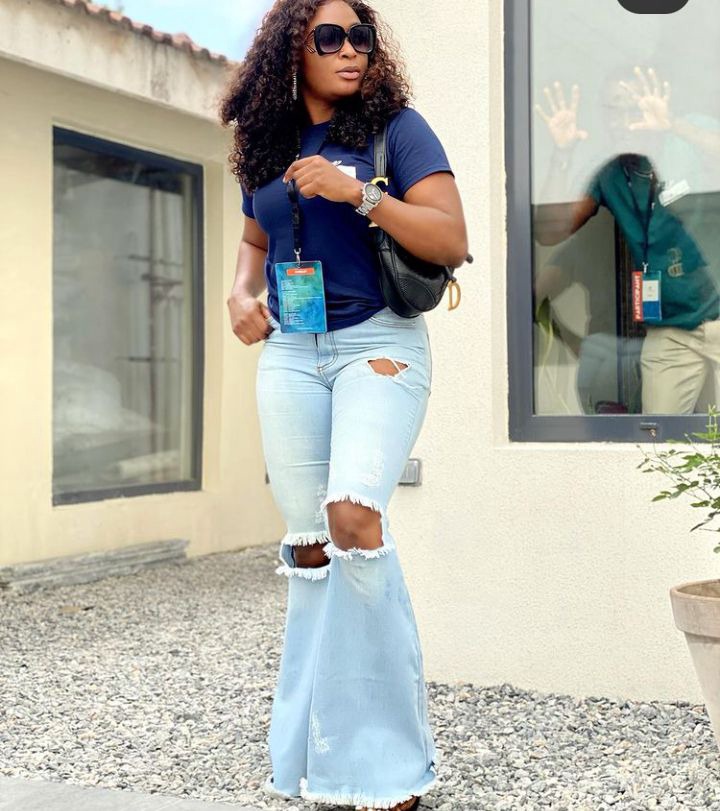 In a recent Instagram post, she shared a message from her inbox as one of her followers asked her if it is right that she posted her boyfriend's picture on her social media as she has received alot of criticisms from people telling her that what she did was wrong because she is not yet married to him.
Blessing CEO responded, stating that she is free to post anything she likes on social media and delete anytime she likes. Checkout the full details of her post below.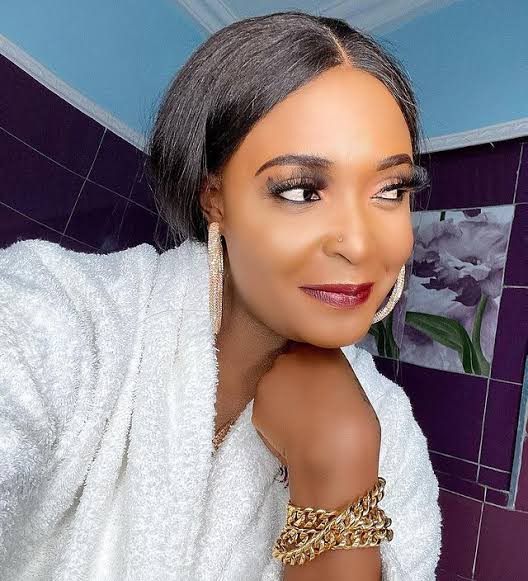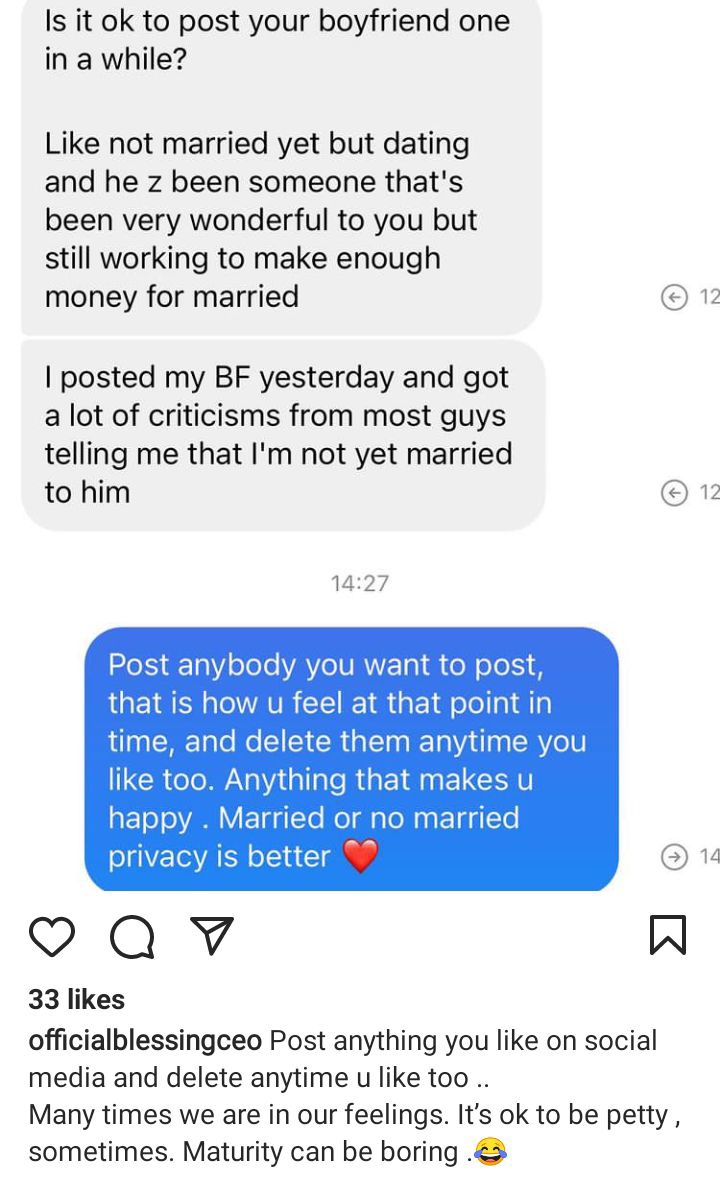 She also added that sometimes it is okay to be petty as long as she is happy at that moment because maturity can be boring.
From Blessing's advice, the key word is happiness. As long as you are happy doing what you do especially in a relationship, then go on with it.
Content created and supplied by: DBfitwrite (via Opera

News )