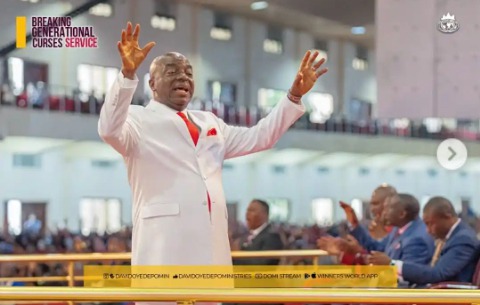 I have said in my previous articles, that Satan hates marriages and he would do anything he can to fight it. Satan is scared of marriages, because according to the Bible, if one person chases a thousand, two would put ten thousand to flight. This means that spiritually speaking, marriage is supposed to increase your accomplishments ten times!
One way that Satan can fight marriages is by manipulating a partner to begin to cause troubles to try to break the union. He can just put a spirit in the husband, to try to cause him to begin to mistreat his wife, or he can cause the wife to begin to mistreat the husband.
Bishop David Oyedepo, while speaking to wives, commanded them to go into their closets and open fire by speaking in tongues, if they sense something strange rising up inside them against their husband.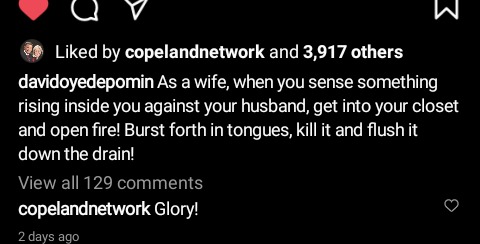 You know, recognizing something on time and addressing it on time is key if you want to see results quickly. It's just like cancer. If you are able to discover it on time, you would be more likely to save your life. Late detection could lead to your death. If you are able to sense the evil feeling and wage spiritual war against it when it's still growing, it will be easier to destroy than when it has taken root and grown into a full plant.
This doesn't just apply to wives alone. Husbands are not immune to the manipulations of Satan. The bottomline is that we should all spiritually alert and sensitive so we don't give Satan an opportunity to overcome us. The Bible says that we are not ignorant of his devices. Be blessed.
Content created and supplied by: LaVictoria (via Opera

News )