A devastated lady spoke on Twitter about how her boyfriend faked an illness so he could go back home and be with his baby mama. This is after the girlfriend fell pregnant but later on miscarried.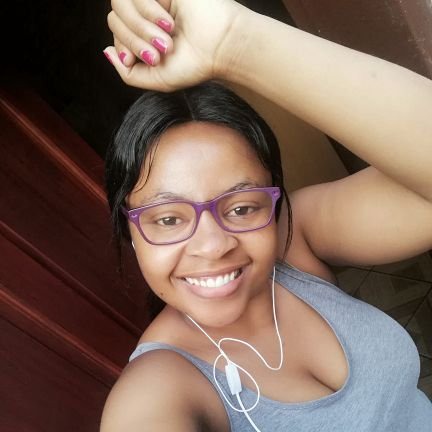 The girlfriend went on to say:
"he got Covid and he went home to get back to health. We spoke via phone and I had to put my pain aside and support him from a distance, April,May he came back and he posted a picture of him and dis girl on a date and caption was "His View Her view" I exploded"
"Later on during the night he texted me and told me it was his sister on the picture amazing right. OK I took his word and forgave him we went on until recently where everything turned into war😭 I'm pregnant for fuck sake just need him he was nowhere to be found"
First red flag 🚩
"He then blocked me on wattsap,ohk I knew something was happening there but I kept going.September was last month things happened I exploded to a point where I threw insults at him. I acknowledged my mistakes and apologized for peace sake"
Apparently after some months the boyfriend posted a picture of his baby mama and captioned it in such a way to make it cleared he had paid lobola and ready to spend the rest of his life with her
The girlfriend confronted him and this was the response
"I asked and he said dis😭😭 the nerve the disrespect towards my mom😭 who does dis? Now I'm stuck with an unborn child who will have a married father.. it will look like I had a child with a married man in the eyes of many people "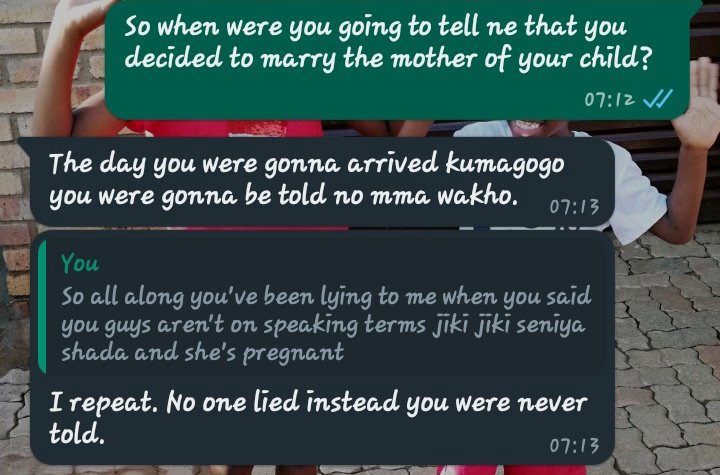 Content created and supplied by: Owethu (via Opera

News )