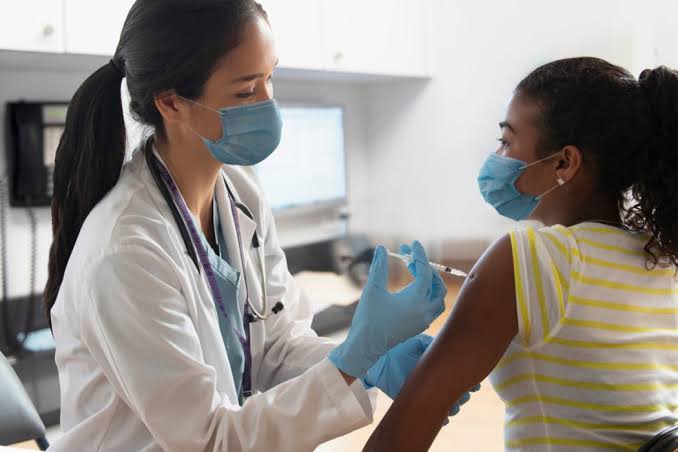 (Source: Twitter.com – @LugaSQ)
Even though the COVID-19 has been around for almost two years within South Africa, no one can get used to its ripple effect. This is the first time many people have stirred the deadly virus in their eyes. Numbers cannot lie, whether you believe them or not, but Coronavirus has taken a lot of lives. Meanwhile, some people were able to survive it and they wouldn't want anyone to go through such pain, trauma, and heartache. If you still think the virus doesn't exist, then you need to do your research properly. Things might be far worse than you anticipated, after all, it's a whole pandemic in and around us.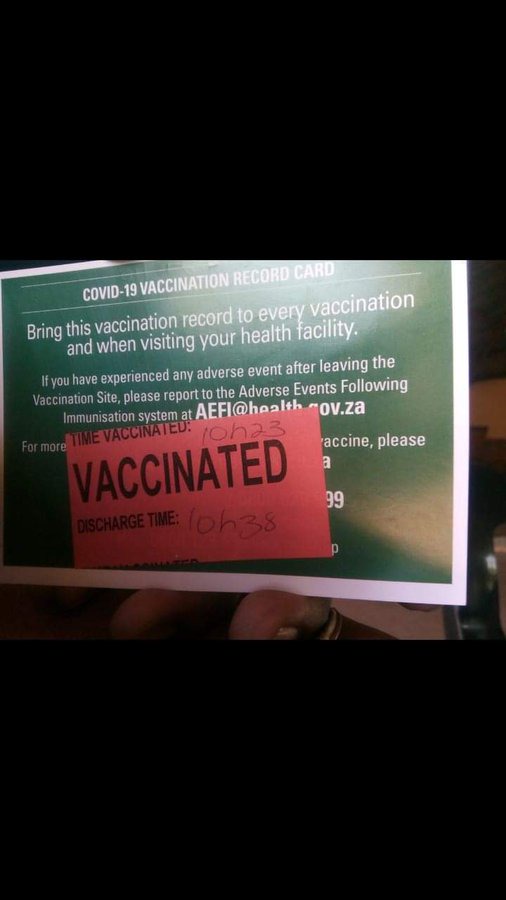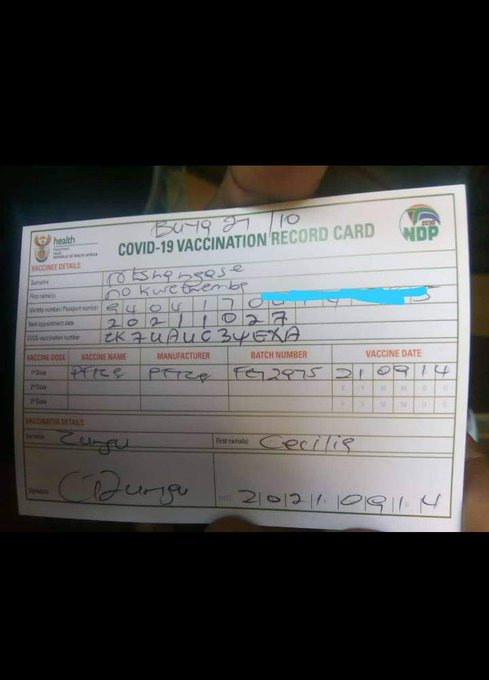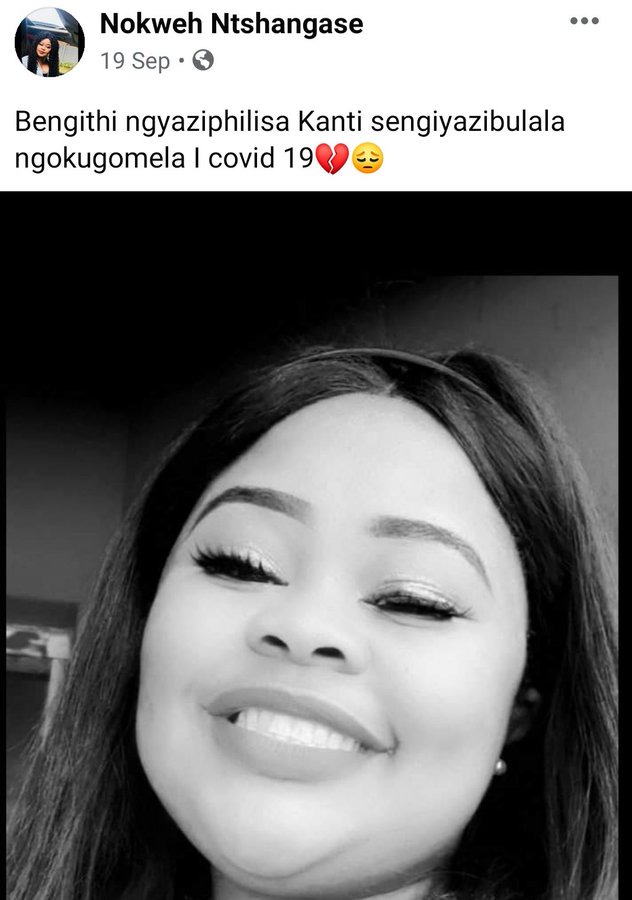 When the COVID-19 came into this world with its disruptive nature, but the scientist, vaccine makers, and different health care workers have been hard at work trying to help out individuals with the virus. That's when the different types of vaccines ended up being created and in hope that they will decrease the high spread of the virus. Unfortunately, not everyone has been lucky as some people have allegedly lost their lives after taking the jabs. Now, it has been reported that Nokwethemba Ntsangase better known as Nokweh has allegedly lost her life after taking the Pfizer vaccine. She was open about it on her social media account, as she posted different photos of her proof that she took the jab and even updated his friends about how she was feeling following the vaccination. "She left us too soon, RIP Nokwe. She got vaccinated on the 14th of September, she's been in pains ever since, eventually, she succumbs to unbearable pains," said @LungaSQ on Twitter sharing the sad news about Nokwe.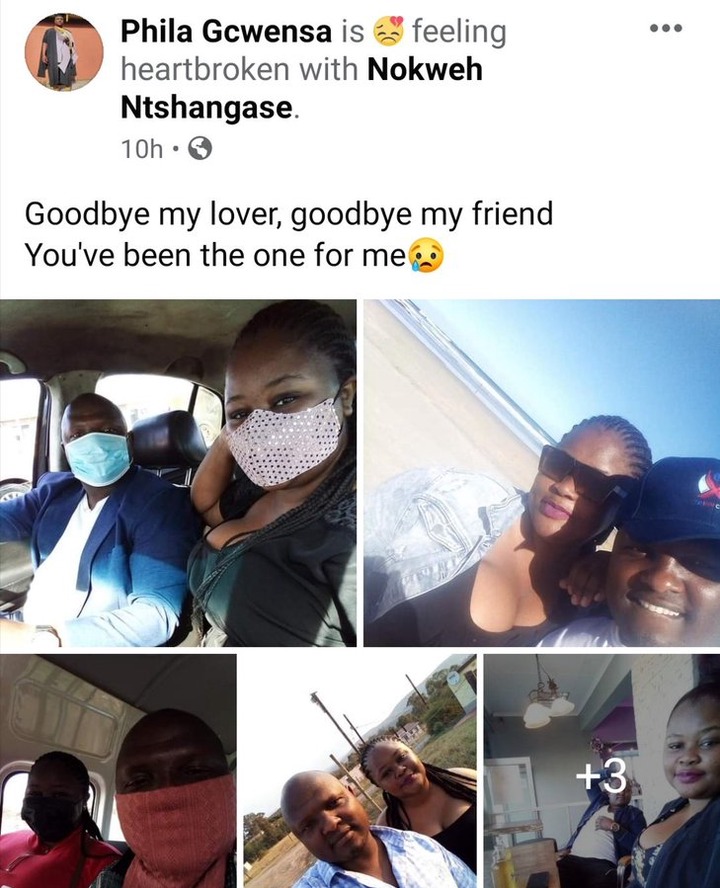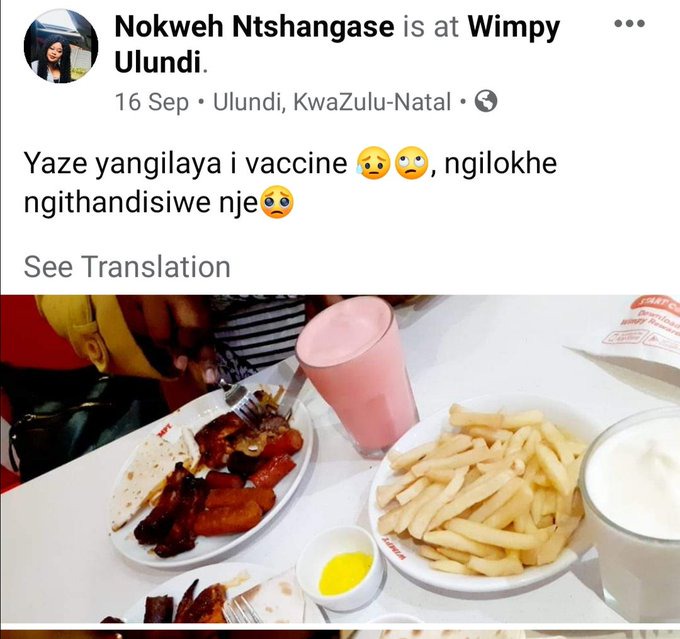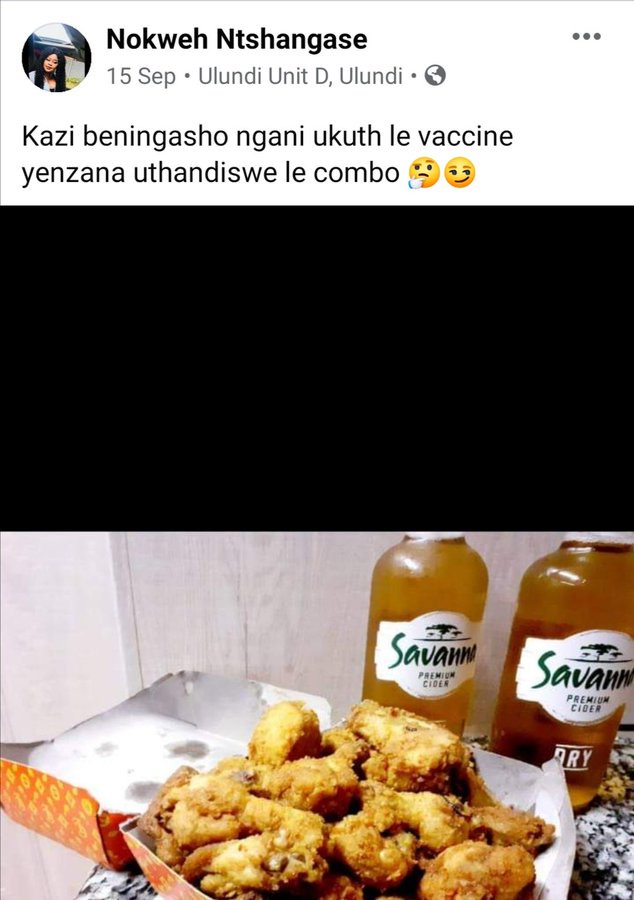 On her Facebook account before her death she posted, "Bengithi ngyziphilisa Kanti sengiyazibulala ngokugomela iCovid 19 [I thought I was curing myself of the Covid-19 by vaccinating]." Nokweh's boyfriend Phila Gwensa shared beautiful photos of them, as he broke the news to his online friends. Gcwensa was heartbroken by the whole ending of their love journey, as death got in between them. Now, he decided to pay tribute to his lover by heartfelt post on Facebook. "Goodbye my lover, goodbye my friend. You've been the one for me," wrong Gcwensa on Facebook. The whole death has touched numerous people on different social media platforms, as they cannot believe some of the triggers that led to Nokweh's death. We're sending love and light to her family, friend, partner, and everyone who knew Nokweh. May her soul rest in eternal peace.
Here are some comments taken from Twitter: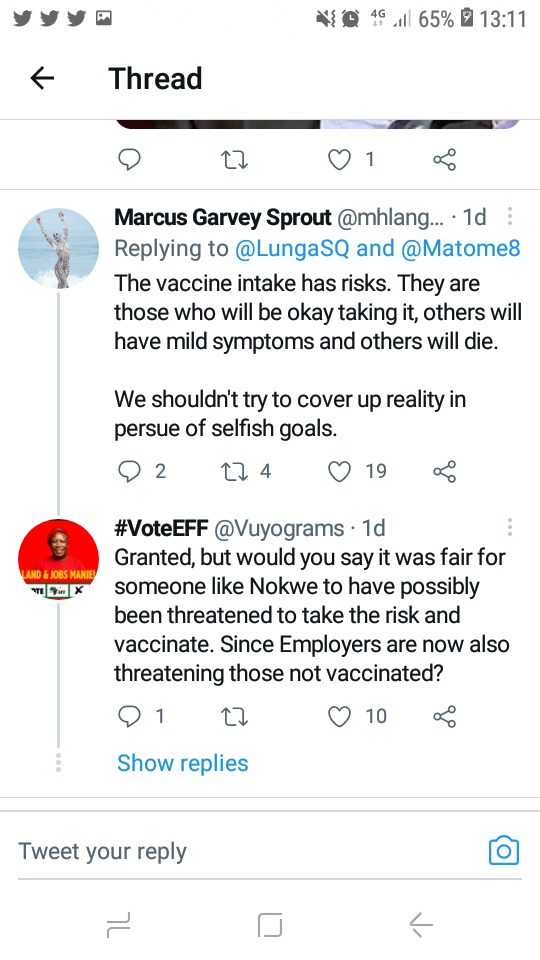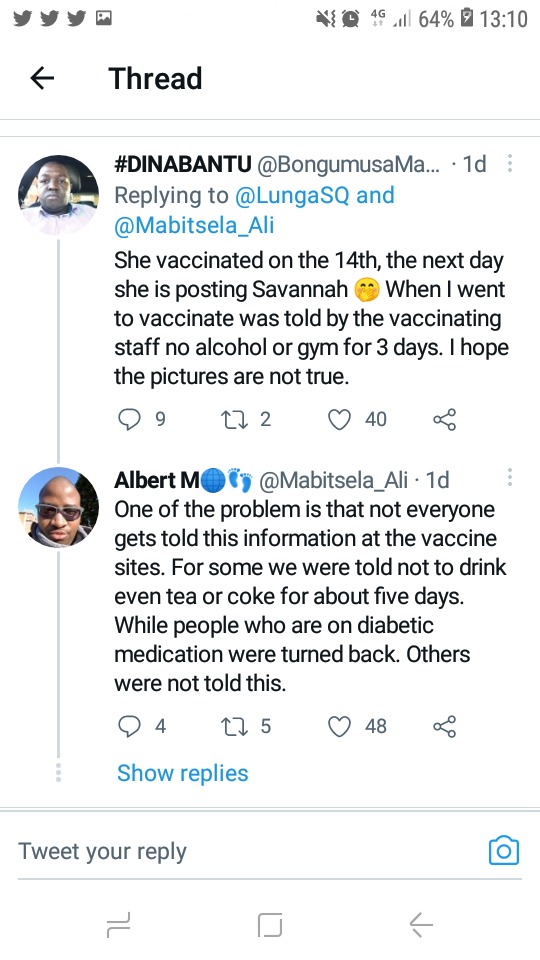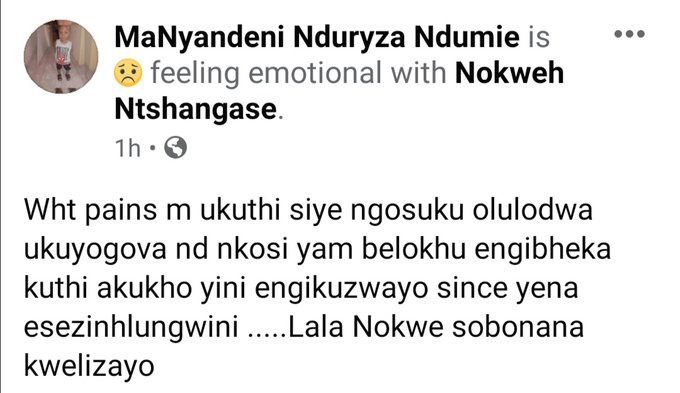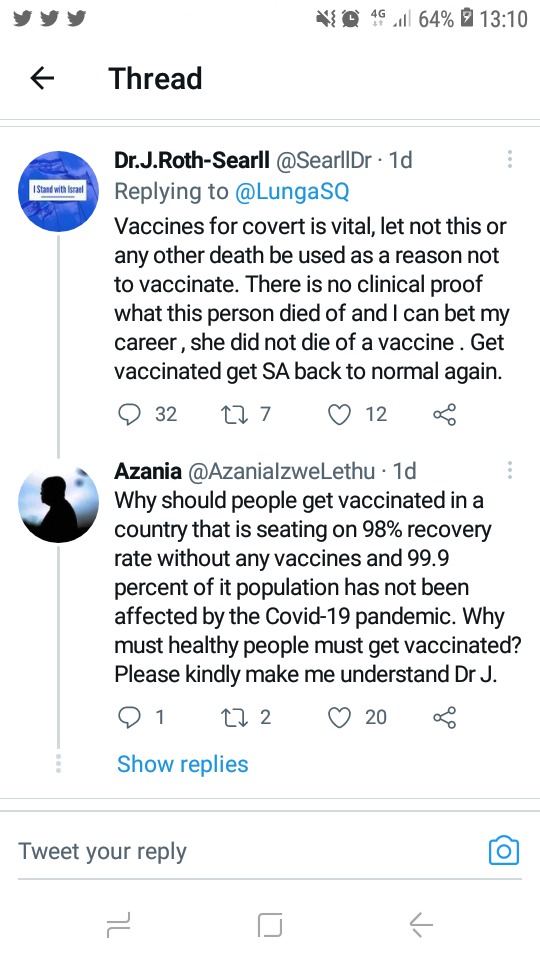 Source link:



She left us to soon, RIP Nokwe. She got vaccinated on the 14th of September, she's been in pains ever since, eventually she succumb to unbearable pains. pic.twitter.com/OIaiHZp1hB




— Lunga Shamase-Qwabe (@LungaSQ) October 1, 2021
https://za.opera.news/za/en/society/amp/c655662d602d53702fb45ad0b8059a40
https://www.enca.com/news/covid-19-sa-positivity-rate-down-34
What's your opinion on this? Let's talk about it.  
(The pictures are used for illustrative purposes only.) 
Date: 04/10/2021
FOR MORE Intriguing Articles click here: https://theblogthattalkstoyoursoul.blogspot.com
Thank you so much for taking the time to read my articles. Please don't forget to like, comment, share, and follow me on Opera for more captivating news.
Content created and supplied by: ScarcityNews (via Opera

News )