Dumi Mkokstad surprised his wife before leaving early in the morning. He tool her phone and wrote sweet messages on Instagram and also left her some cash. This was all done to appreciate her. So sweet.
This is what he posted:
"Hey guys, Dumi here, Zipho doesn't know that I am using her phone, please make sure she doesn't find out. I am waking up super early today to go Minister somewhere…." 
"….. I just wanted to let you guys know that I have the most beautiful and incredible wife in the whole world"
" Past few months have been a bit rough for her but she has been really strong. I am so proud of her."
"She is right here next to me, snoring her lungs out. I really want her to wake up to beautiful messages of love from us." 
Here is mine, "Hey baby, I wrote this in pink because you love pink…..I hope it will be easy on the eye. 
" Thank you love……… The whole world will never how much you mean to me but I hope you do, thank you for giving me your heart, you are precious to me, a treasure I would never trade for anything."….. there is no special occasion, I just wanted to let you know that I appreciate you. I bless the Lord for blessing me with you…" 😍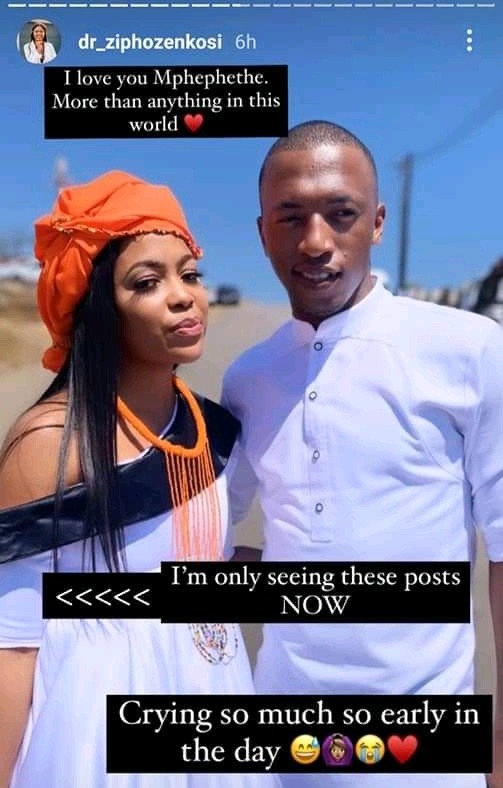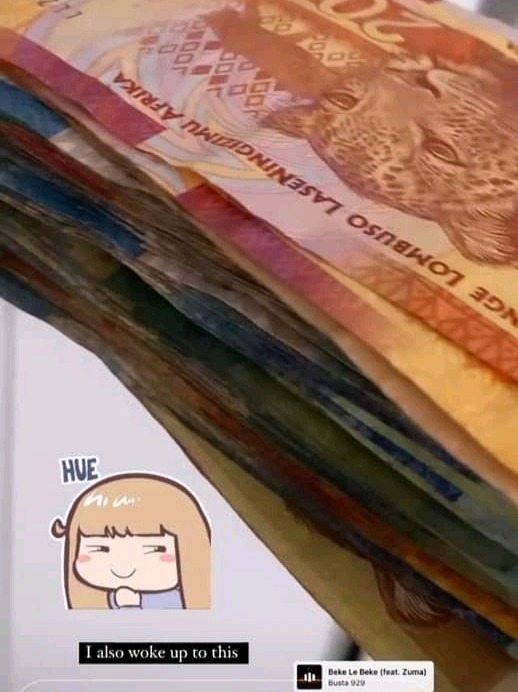 Images: Facebook
Dr Zipho cried when she saw the posts. She then said how she was amazed about all that her husband did for her. She was never expecting such.
This truly is the sweetest. It is so rare to see women being admired and loved in such a way whereas we adore such affirmation when we see it happening. Kudos to the couple.
Please like this article, follow, comment and share.
Source: https://m.facebook.com/story.php?story_fbid=248607817279608&id=100063911731833
Content created and supplied by: Onalenna Monareng (via Opera

News )