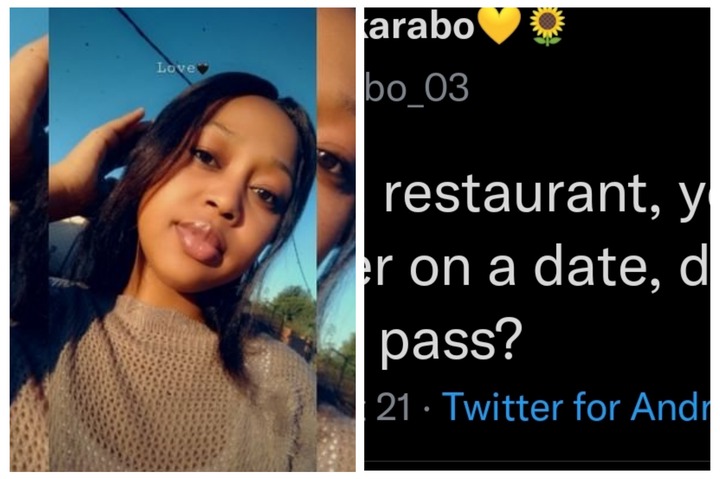 Having someone cheat on you can be one of the hardest things to ever go through in life. There are so many people have have been betrayed by their partners. Imagine thinking that your partner is at home or, not feeling well only to find them on a date with someone else at a certain restaurant.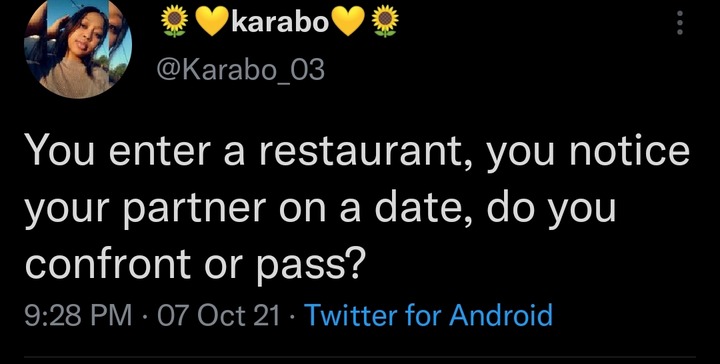 One tweep recently took to social media to ask their followers a question that left many talking, the question stated that: "You enter a restaurant, you notice your partner on a date, do you confront or pass?". A lot of people reacted to the post as one even commented by saying: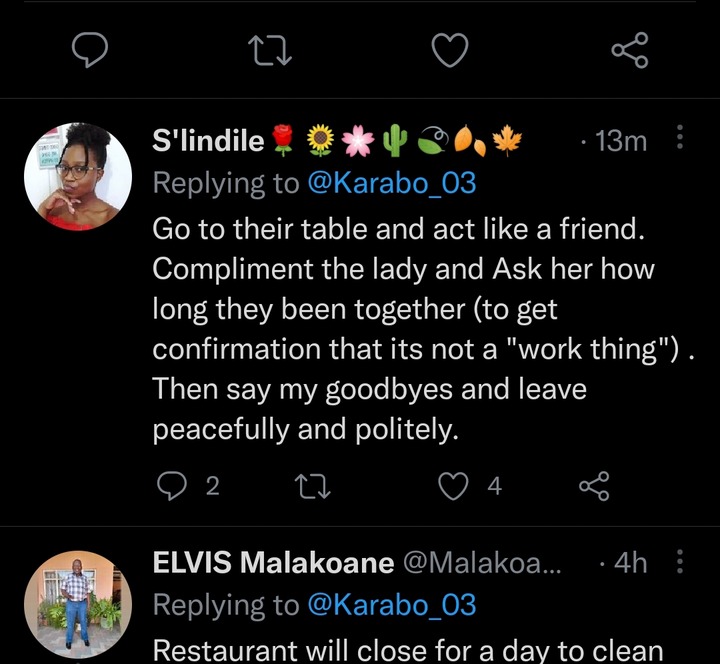 "Go to their table and act like a friend. Compliment the lady and Ask her how long they been together (to get confirmation that its not a "work thing") . Then say my goodbyes and leave peacefully and politely." if you were to catch your partner red handed in a restaurant, what would be your reaction? Share your thoughts by leaving a comment below, like and don't forget to hit the share button.