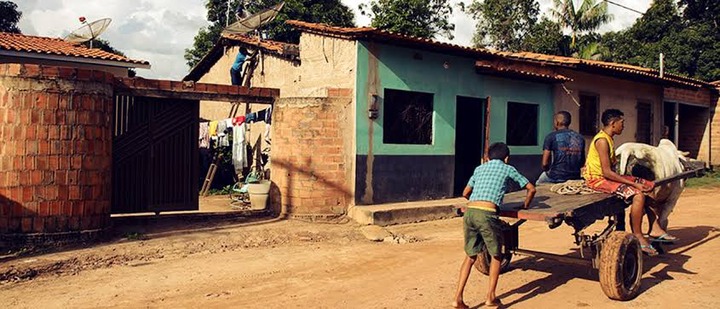 The image shows that the incident took place at home , the picture is not an original
Source Link : Isolezwe
https://www.isolezwe.co.za/izindaba/kuqhume-isibhakela-kwethulwa-intombi-ebhangqe-uyise-nendodana-934b32c4-ad66-41f3-ae89-58a31d41f8de
father and son fighting over a girl in Umzimkhulu.
According to IsiZulu Newspaper ISolezwe on Saturday, happiness turned to sadness for the Maduna family after the eldest son of the village came with his sweetheart to inform his parents.
The source, who is familiar with the matter, said the son, Melusi Maduna, did so without knowing that the girl he was going to introduce to his parents was in love with his father.
It is alleged that his father, Gadla Maduna, lost his temper and punched his son, claiming that he was insulting him, informing the woman that he was also planning to make her his second wife.
It is said that the situation was so bad that the mother of the family rebelled and attacked the girl who was to be presented as she complained that she had eaten her heels and died… .for her son.
The Sun on Saturday spoke to his son, who readily admitted to the incident.
He said they had been in a relationship with his girlfriend for two years and asked for her name to be withheld.
She described him as a woman who seemed to be very humble and uncomfortable.
He said that was why he was shocked and horrified when he found out that his girlfriend was in love with his father.
"What happened to me is confusing and I still wonder how it really happened," he said.
He revealed that he was going to introduce the woman to his parents because he was planning to make her his wife, all of which he said had already vanished like the dew on the sun.
He said he was "sorry to have laid a hand on his father", adding that his father had just punched him in the face. He said they would talk to his father and bury their ashes.
The father said he did not mean to lay a hand on his son, saying he had taken it to heart.
He confirmed that the woman, who was to be introduced by her son, was also planning to make him his second wife.
"What bothers me the most is that she never told me about her boyfriend. I am really surprised, '' he said.
When a reporter asked him about his relationship with his wife, he told her to get out of the news that was not coming. "That son doesn't need that anymore, you just get out of there," he said.
The Sun on Saturday asked the woman about how she was pairing the father and son, and she appeared to be speechless, saying she was being chased away. But he said he had no idea the two were related. 
Source 
https://www.isolezwe.co.za/izindaba/kuqhume-isibhakela-kwethulwa-intombi-ebhangqe-uyise-nendodana-934b32c4-ad66-41f3-ae89-58a31d41f8de