Gold digger bashed on Twitter for claiming that her girlfriend allowance is too little
While you're here, please follow me.
Women have double standards. They can easily say that patriarchy and men's demands in relationships are back dated but when it comes to being given money for being with a man, they don't associate with patriarchy. It's now called "spoiling" and "girlfriend allowance". I also think it's okay to be spoilt by your partner but spoil him too, don't be a leech. A lady took to Twitter on September 30 to share screenshots of the money that her boyfriend sent to her as girlfriend allowance and asked if it's enough or he's just taking her for granted. The last screenshot showed her texting him and thanking him for "the little money [he] sent."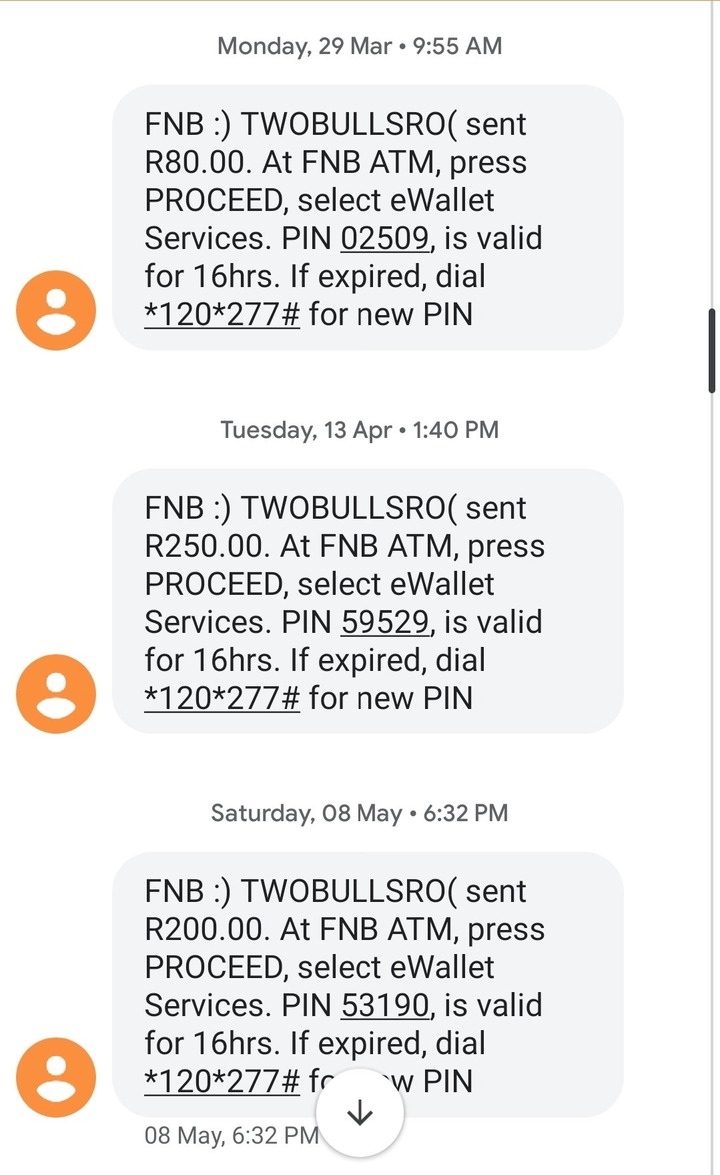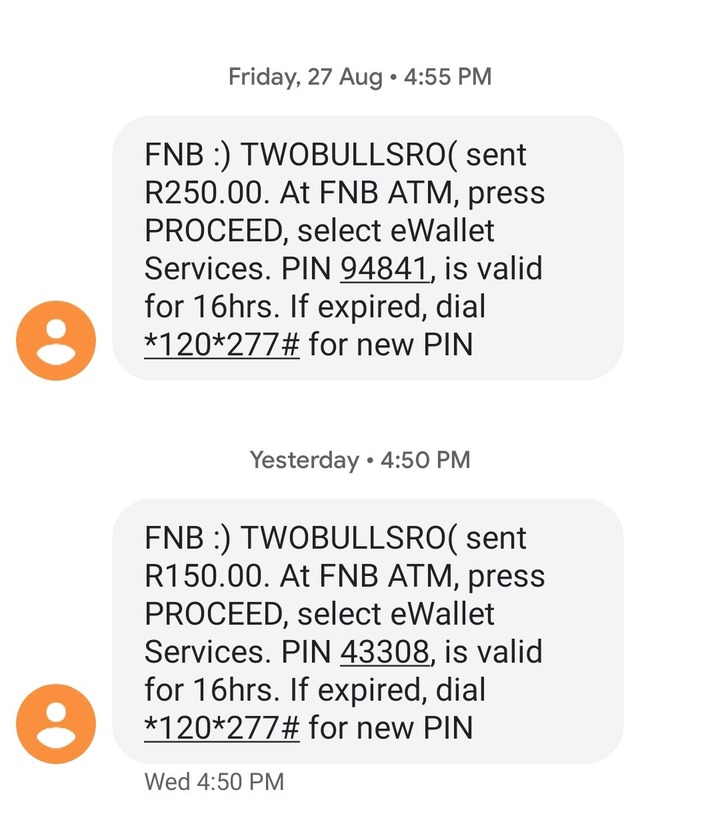 This sent Twitter into a lecturing and condemnation of her entitlement. He does not owe her any money so for her to actually share the screenshots on Twitter before taking it up with him shows that she doesn't even respect him or their relationship. It shows that she cares more about opinions of strangers over the feelings of a lover she claims to love. If she wanted to tell him that it's not enough, she could have done so privately and not made him feel bad for his efforts. Not everyone gets an allowance and for her to just dismiss his efforts as being "too little" is not okay!
That "smallanyana" was way out of line & it's just proof of what kind of GIRL you are (u are not worthy to be called a woman). Besides the dude wasn't obligated to give you anything, he deserves better https://twitter.com/PastorXtreme/status/1443618103276064786?s=19
It's the Entitlement for me🙄, you should be ashamed of yourself, sis!! https://twitter.com/Escobardubazana/status/1443627838377168897?s=19
You're not forced to be with him. Don't be so rude and entitled https://twitter.com/Keamo____/status/1443812886607015948?s=19
You not forced to be with that guy, so if you don't appreciate the little things he does for you [just leave him and get someone who will pay you for being in a relationship with him]😏 https://twitter.com/Phiwe_Xaba/status/1443569590231973895?s=19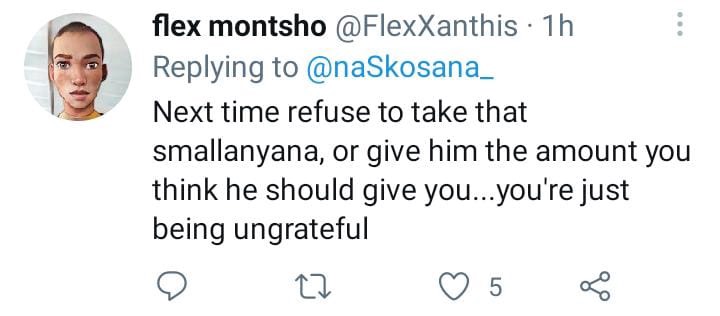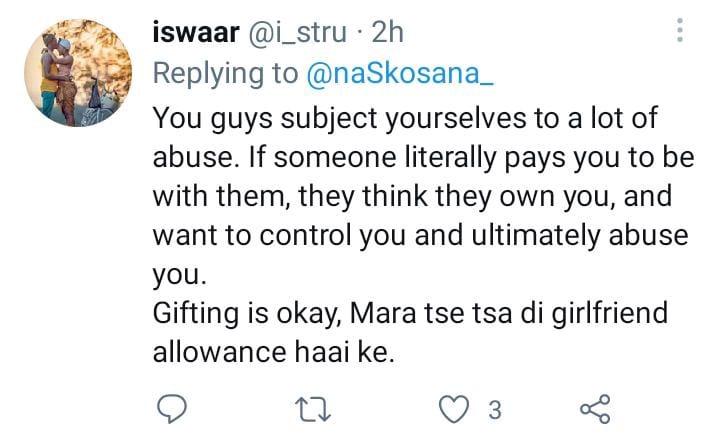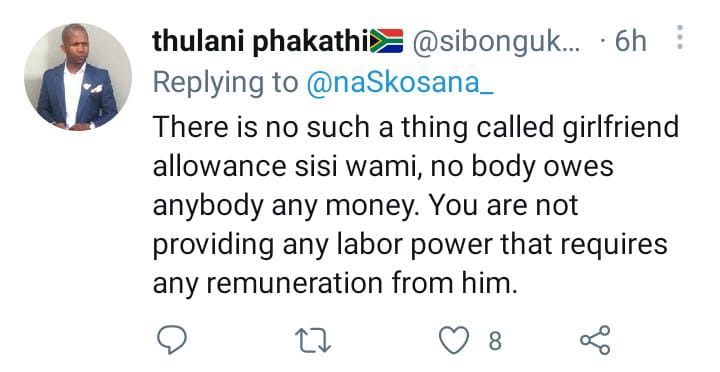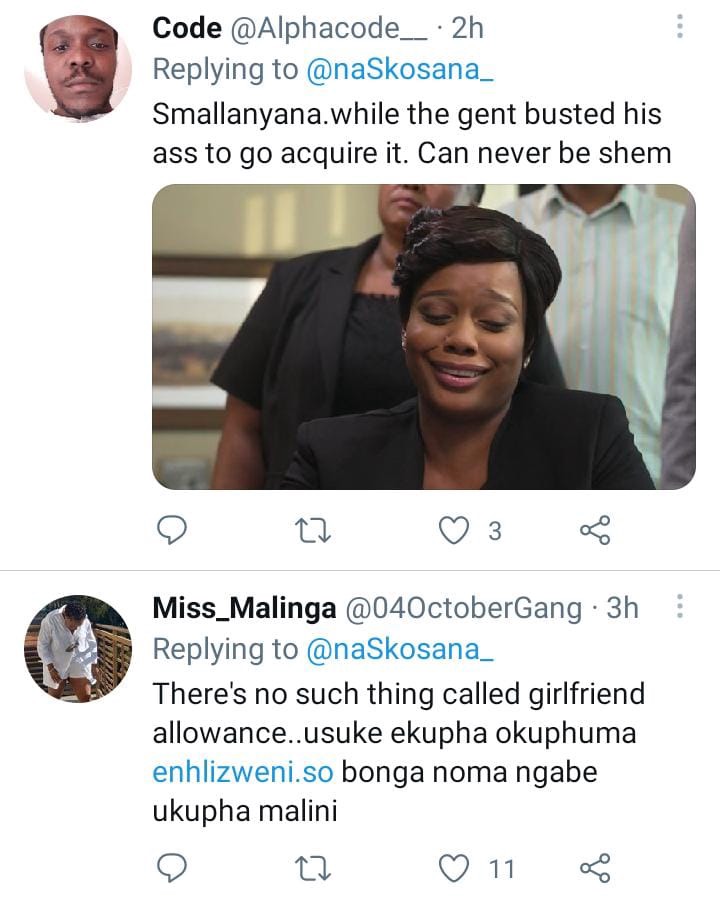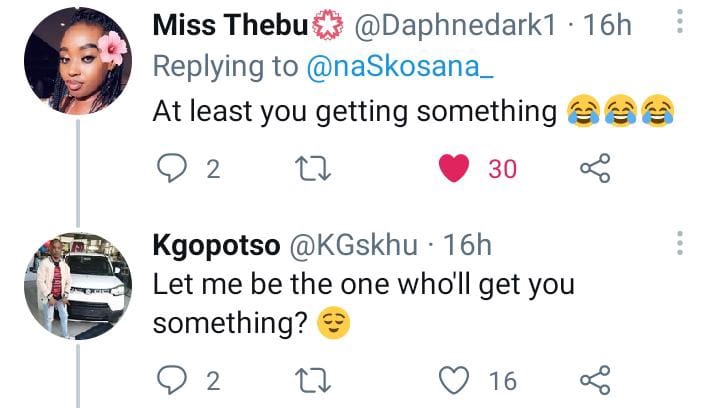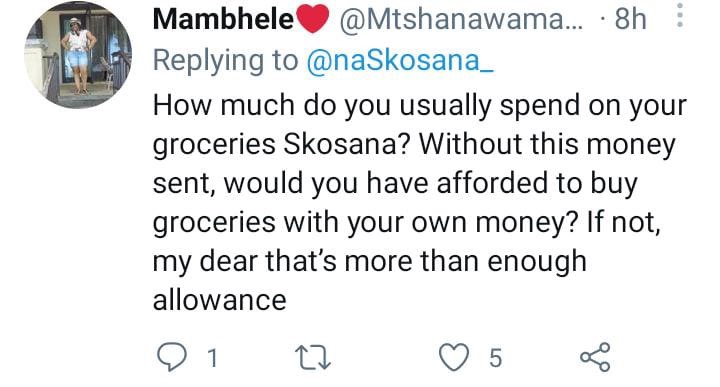 Content created and supplied by: Zondiwe_M (via Opera

News )