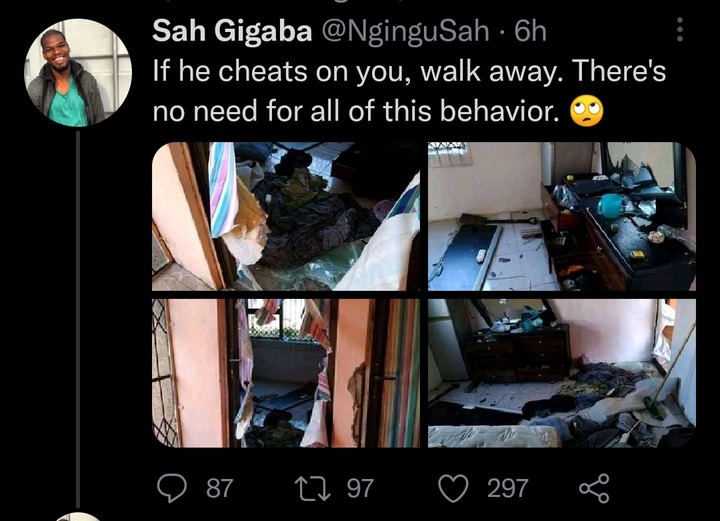 People often express their anger verbally and also physically. They may shout, threaten, use dramatic words, bombard someone with hostile questions or exaggerate the impact on them of someone else's action. Some people who are angry get their own back indirectly by acting the martyr. There are some people who starts destroying things after being provoked, especially when being cheated on.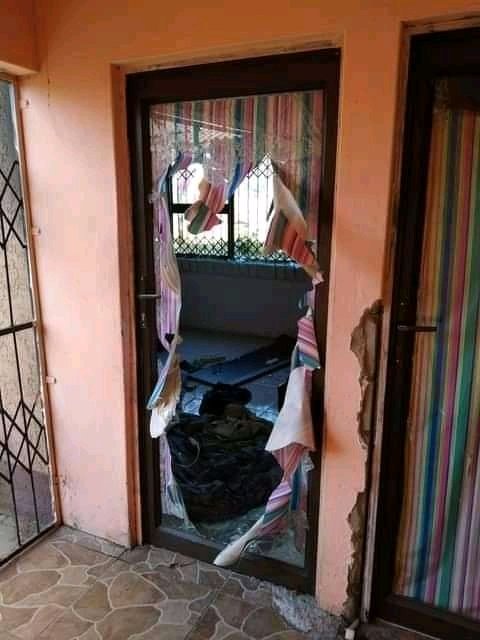 People react to being cheated on, in different ways and we have seen a lot of people doing crazy things after being cheated on. Surely you have come across a situation whereby the one who has been cheated on starts breaking their partner's property and belongings, irregardless of what the the outcome may be.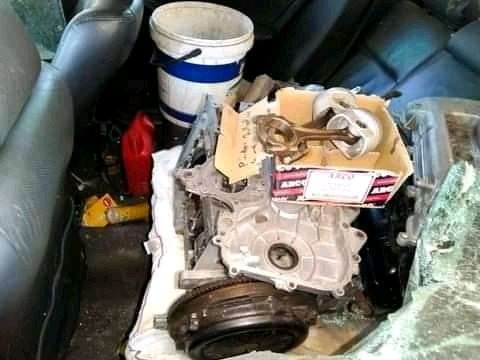 A man recently took to social media to plead with other people who are faced with cheating, to walk away if ever they have been cheated on, instead of behaving in a bad way, which includes destroying people's belongings. What would you do if you ever you were to face such a situation? Share your thoughts by leaving a comment below, like and don't forget to hit the share button.