Your [email protected] photographs will be released if you ever go near to my boyfriend again, so please do not contact him. Adu Safowaah threatens Nana Aba Anamoah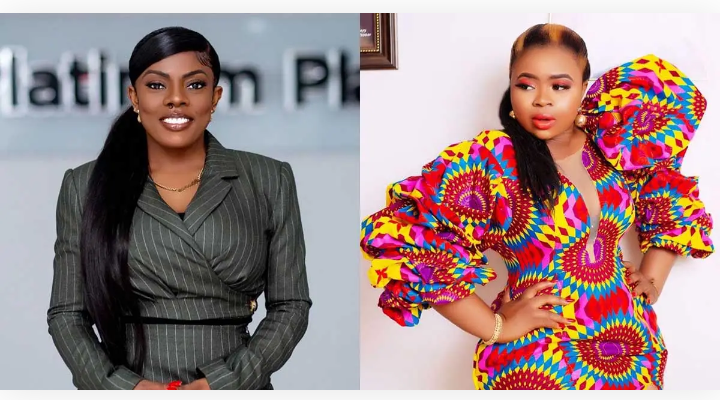 In response to accusations that she has maintained her boyfriend's Range Rover despite the fact that he has abandoned her, Adu Safowaah has admonished seasoned journalist Nana Aba Anamoah about her actions.
On this morning's Instagram, she took numerous shots at the well-known broadcaster, claiming that she travels about dating young guys instead of looking for a partner of her own class and generation.
This afternoon, she returns, claiming that Nana Aba Anamoah had contacted the individual who attacked him the day before.
Regina Adu Safowaah says she would go toe-to-toe with Nana Aba Anamoah and reclaim the Range Rover if she is not given the opportunity.
Adu Safowaa had already pulled Dr. Kwaku Oteng into battle, as well as fighting Stacy Amoateng, Afia Schwarzenegger, and Diamond Appiah, so it should come as no surprise that she has begun a feud with Nana Aba Anamoah.
SOURCE:
Check out this link
Content created and supplied by: Best_deals (via Opera

News )