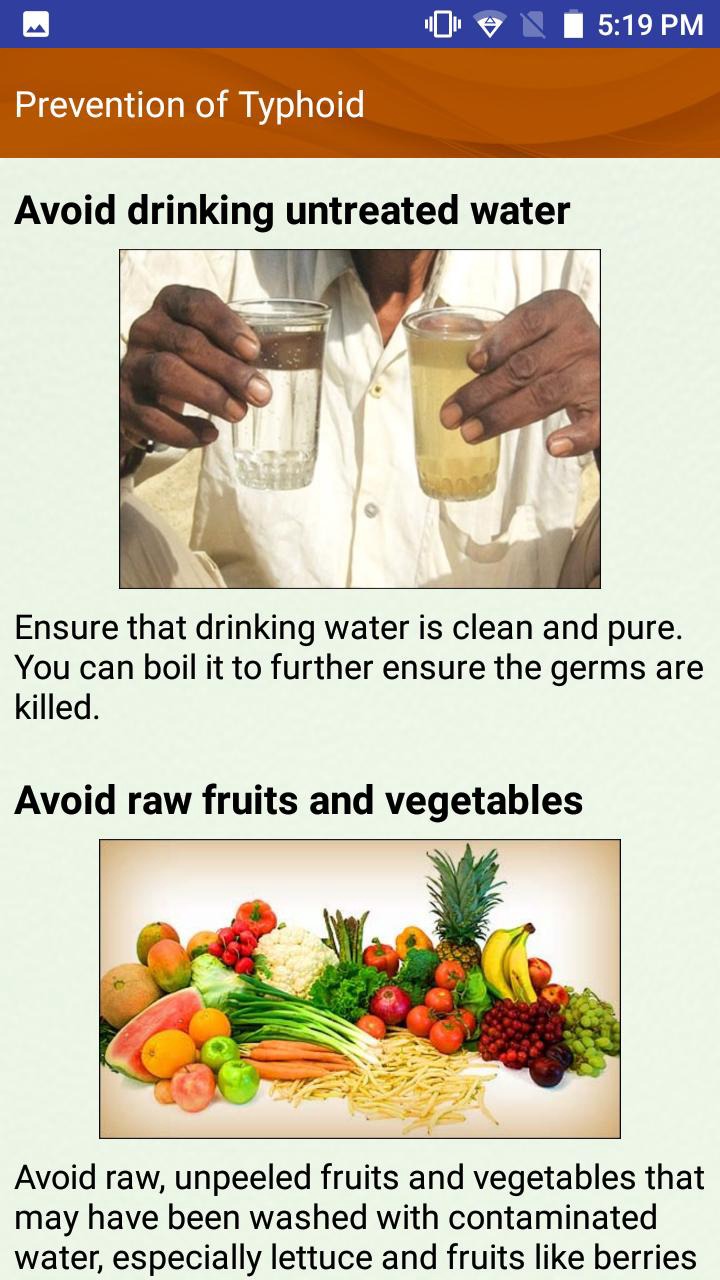 (1)Typhoid Fever
    Typhoid fever is an acute bacterial illness which is linked with fever caused by Salmonella typhi (a type of bacteria). When suffering from Typhoid, it is recommended to eat a high-calorie diet and consume foods such as boiled potatoes, bananas, boiled rice, pasta ... Watermelon and grapes have good amounts of nutrients like ...
Tap here to Get More Details, Photos or Video >
>>. Please Don't forget to share and leave comments below. Let's hear from you.