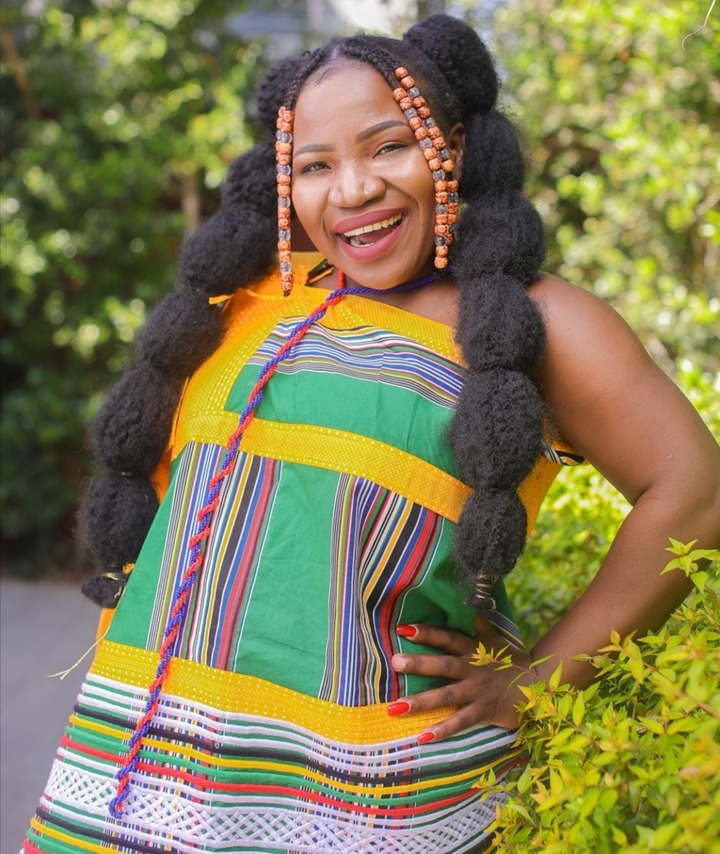 Social media can be fun, but also brutal at the same time. What people do behind the phones, some even under fake names and unknown profiles. They write some of the things that can destroy an entire being's conference. There have been a lot of people who made a situation that she never thought could be that much of a bigger deal, an actual problem.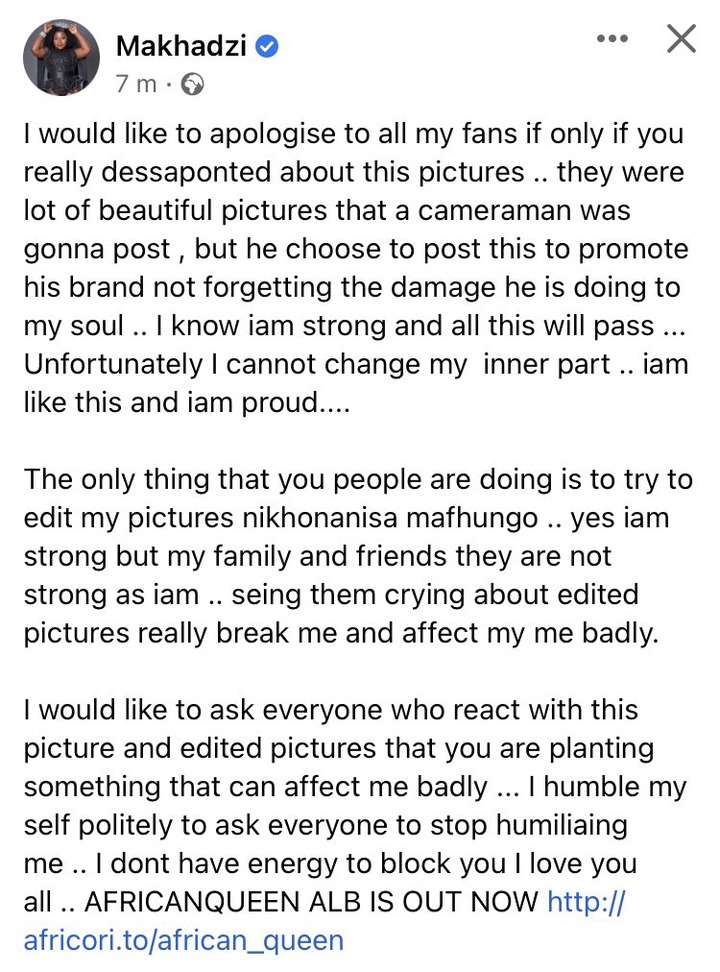 There is a picture of Makhadzi that has been trending on social media since last night. The picture shows her darker inner thighs while she was performing and having fun. According to her, she says she has dark inner thighs, but the picture that has been trending makes it seem worse, as it was photoshopped to make the situation look even worse. However, it doesn't matter even if it is not photoshopped. There is absolutely nothing wrong with having dark inner thighs.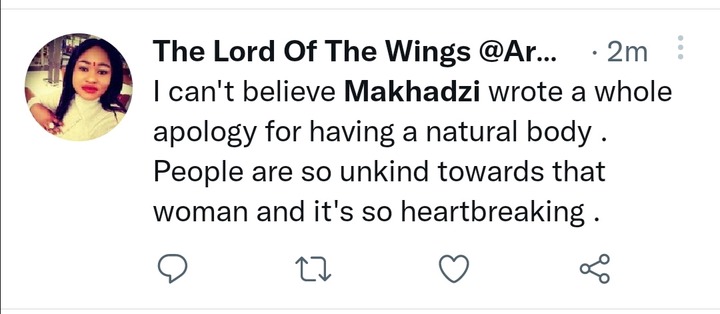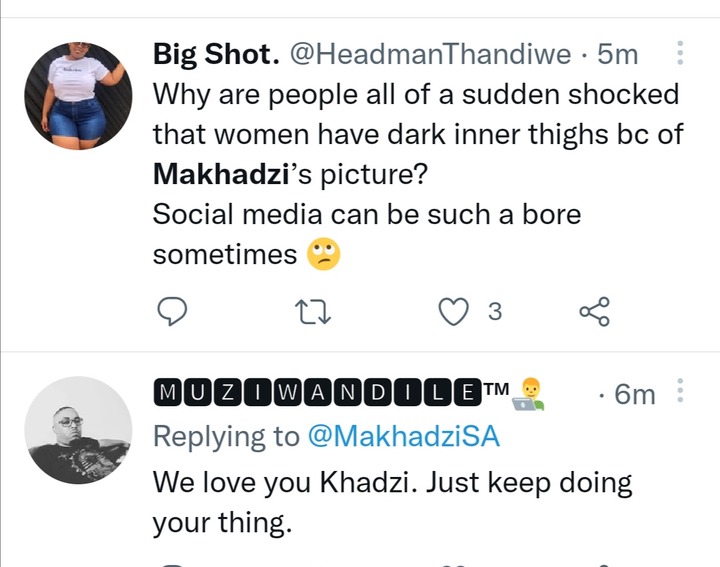 There are a number of women who have darker inner thighs. It is nothing new, but just that most people don't get to see because they are not doing anything that exposes the thighs. The bullying that makhadzi receives from some South Africans is painful, and it even hurts those who are not being bullied.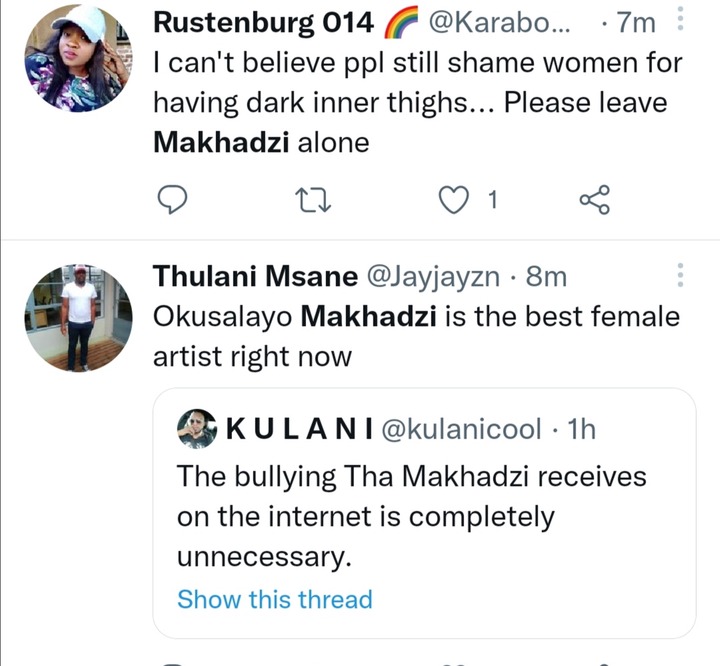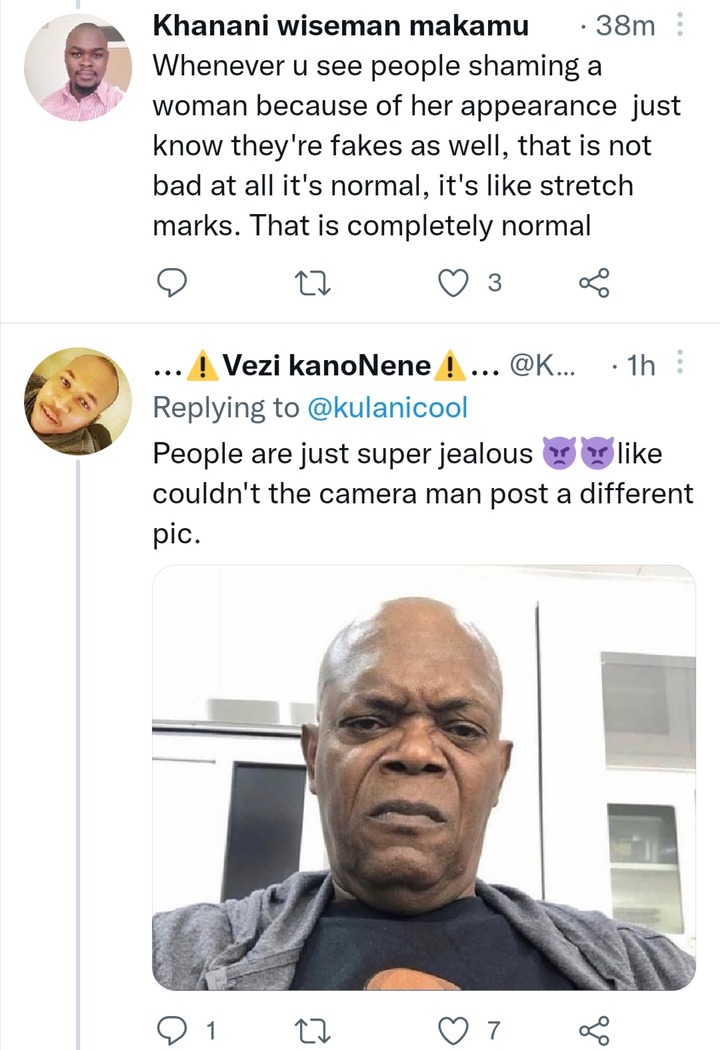 Makhadzi sent a message to all her fans regarding this, and it touched many with the powerful words she penned down. Some are saying the photographer should be vigilant in sharing images that could cause much damage to someone. The photographer might not have realized what the image could end up causing for Makhadzi.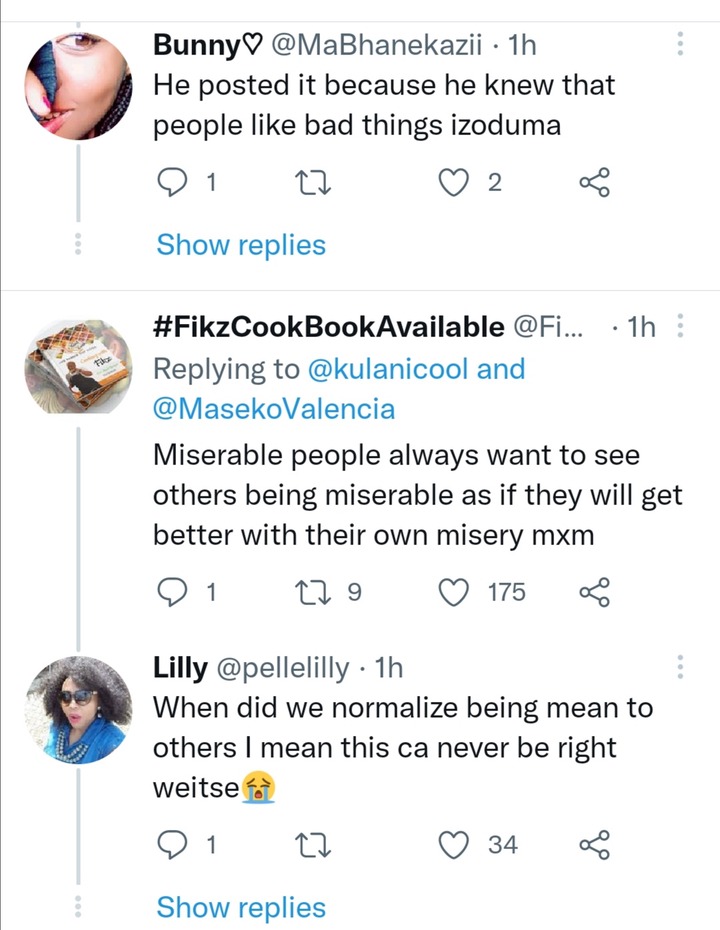 Most people took to social media to comfort Makhadzi. They say they feel sorry for her. She seems to be one of the strongest people who keeps coming across these bullies on social media. It is either people are using her pictures, and taking about how big and ugly her nose is. She has encountered the most. She is insulted, and called names all the time, but she manages to keep her head up.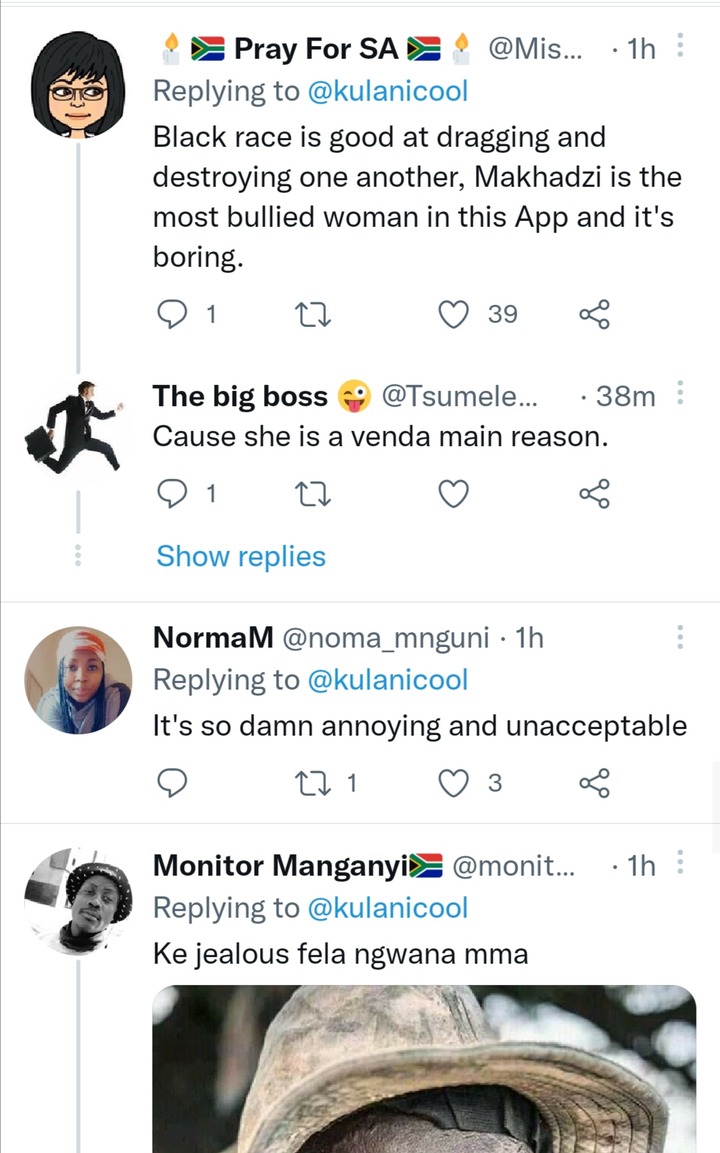 Some have described Makhadzi as more than just an artist, but a very good person, who is also humble and kind. They have said that she doesn't deserve it ,as being strong does not mean you deserve pain. Some have advised her to remain strong and confident. Her fans love her, and nobody can ever take away her talent.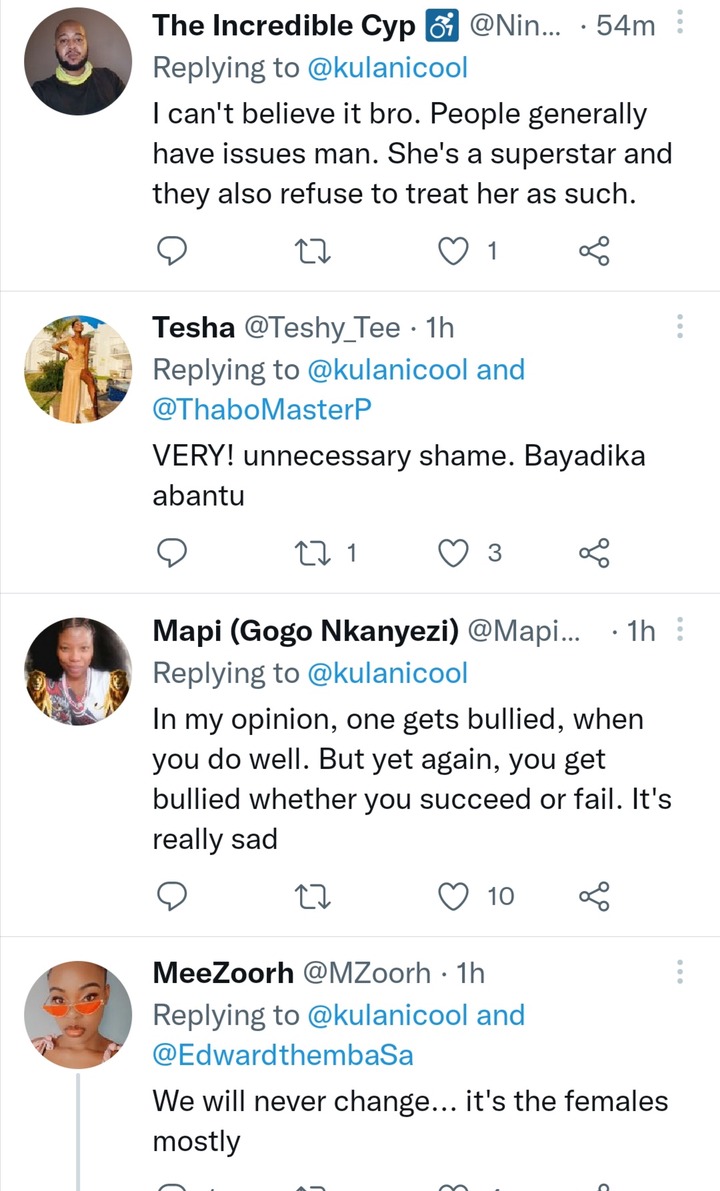 Source:
Content created and supplied by: Victorkd (via Opera

News )