It has become a popular trend in today's society to have pregnancy picture sessions, or maternity photo shoots as they are known, and many are taking it to the next level by incorporating exquisite arts and fashion into the photo photos.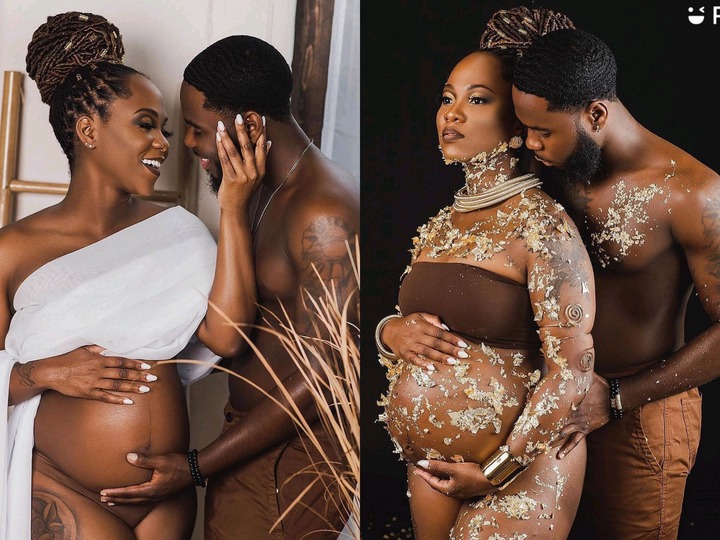 Most individuals get their pregnancy picture sessions done in order to preserve memories of their pregnancy and the birth of their child, particularly if it is their first child as a couple.
Beautiful images of a young wonderful pair presenting lovely marital objectives have lately emerged online and have been trending on social media apps such as Instagram and on many relationship, marriage, and romantic couple sites and blogs, among other places.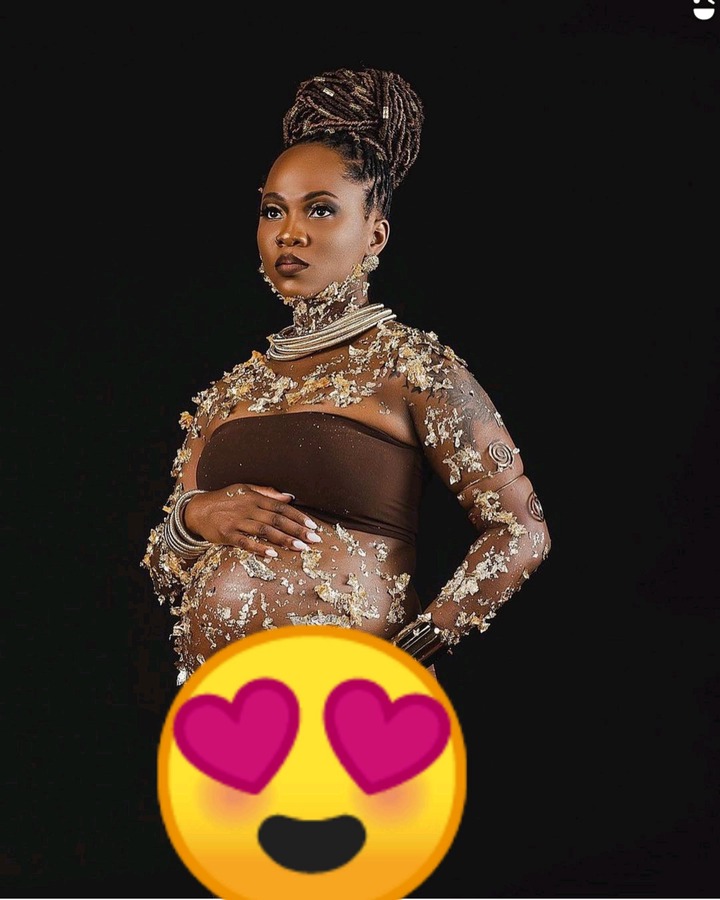 A brown bikini costume with white curtains was worn by the young lady in the photographs, who is almost ready to give birth. Her husband also donned brown trousers to provide some colour to the shot, which was otherwise rather neutral.
Body art was applied to the lady's body and baby belly, giving even more beauty to the photographs taken by the pair.
Pre-wedding photographs of the gorgeous pair taken during the session are shown below:- see photos of the wonderful couple serving couple's goal.