Haibo: Man proudly confesses that his wife sliced his throat in a heated argument
While you're here, please follow me.
Toxicity and abuse are a two way street. There are relationships where both partners are abusive to one another and will stick it because they are doing it to each other and believe that they are soulmates and no one else will understand them besides their current partner.
A tweep wrote a shocking comment on Twitter where he emphasised how difficult it is to leave someone who's your soulmate. He continued to narrate how he killed his wife's cat; and she cheated on him, coming home pregnant; and slit his throat in an argument! From his response, it is not unreasonable to firmly assume that both he and his partner are toxic and abusive to one another.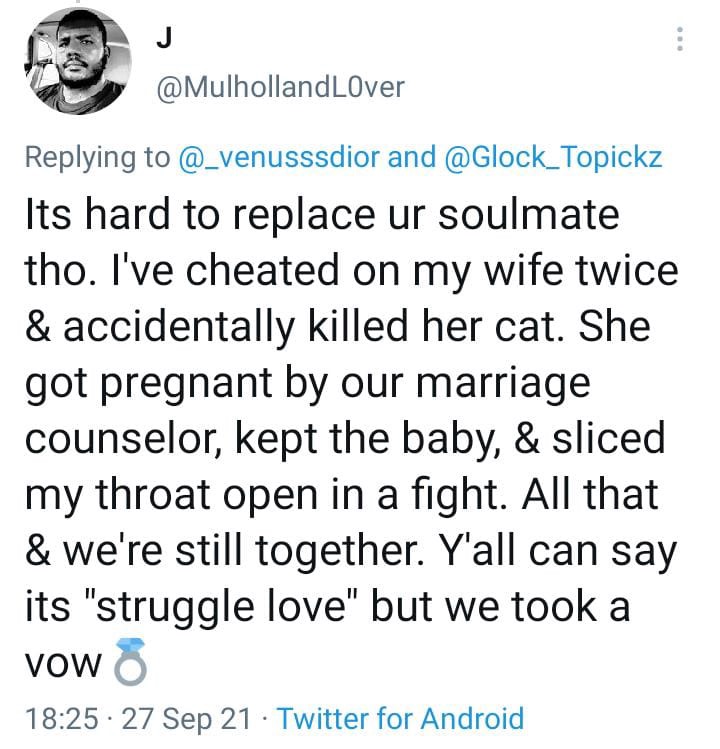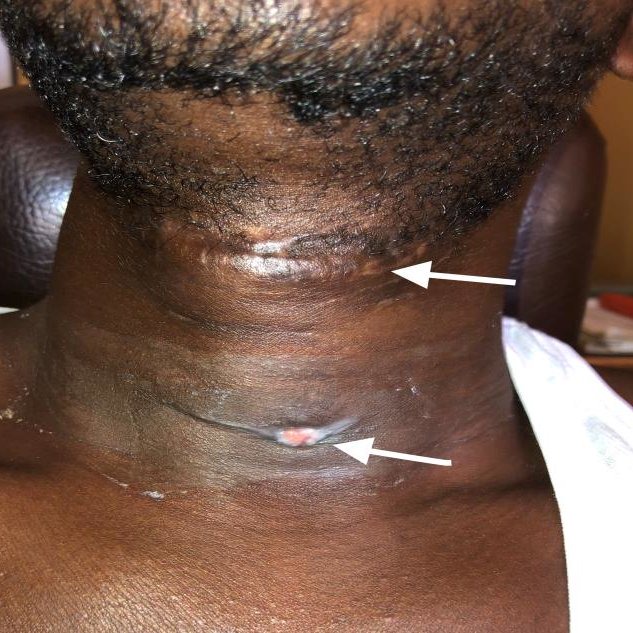 He continued to justify her actions and abuse as being part of the vows made on their wedding day! He firmly added that their love is a struggle love which they will fight for till the last day. The comment is attached for your convenience.
I don't believe in quitting. We both took a vow, "for better or for worse". Our souls are tied together so I feel we can work past most issues. Our friends & family call it "struggle love" but most of them get divorced after one incident. Quitters in my opinion https://twitter.com/MulhollandL0ver/status/1442530472970555397?s=19
People initially did not believe that he is being honest and assumed that he chasing clout. It is only when he shared a picture of his throat, that shock ascended them and they realised that he was being truthful. What I don't understand is how both he and his wife are willing to stay together even if they hurt each other beyond repair, in the name of "for better or for worse."
What kind of marriage is this? https://t.co/JI3xmr8G4E
High level of toxic marriage. Separation is the best for these two until their healed emotionally and psychological as individuals before being a couple again. https://twitter.com/NelfordS/status/1443907505621540864?s=19
😂😂😂yooo, the next time she slices your throat..y'all gonna fulfil the last part of your vows😂 https://twitter.com/elizabethhanie1/status/1442557846760140806?s=19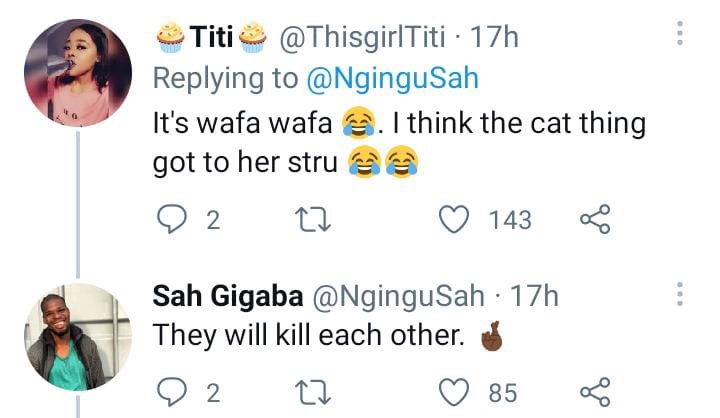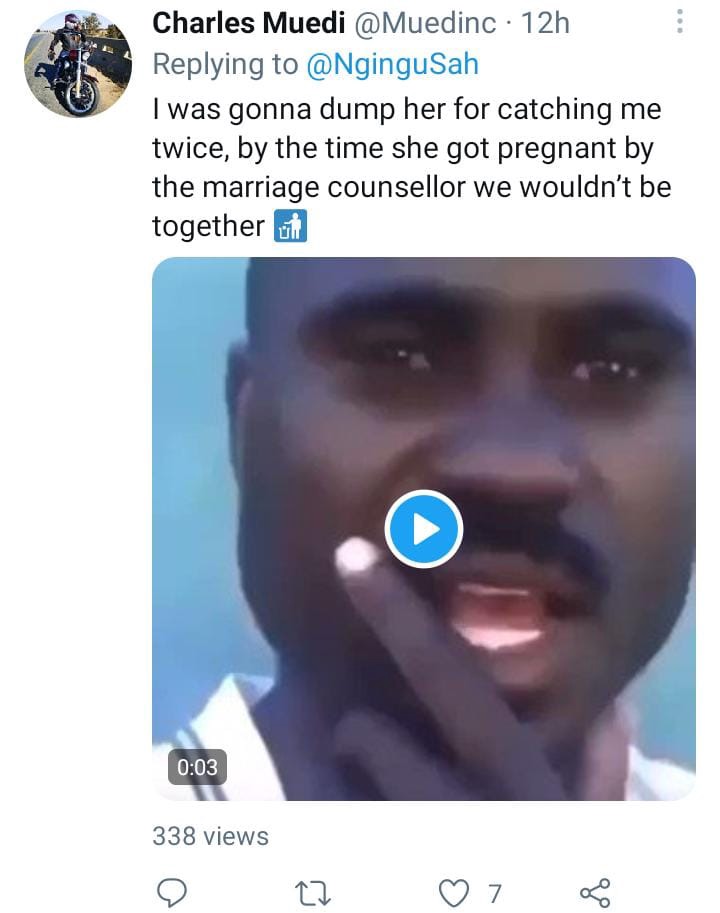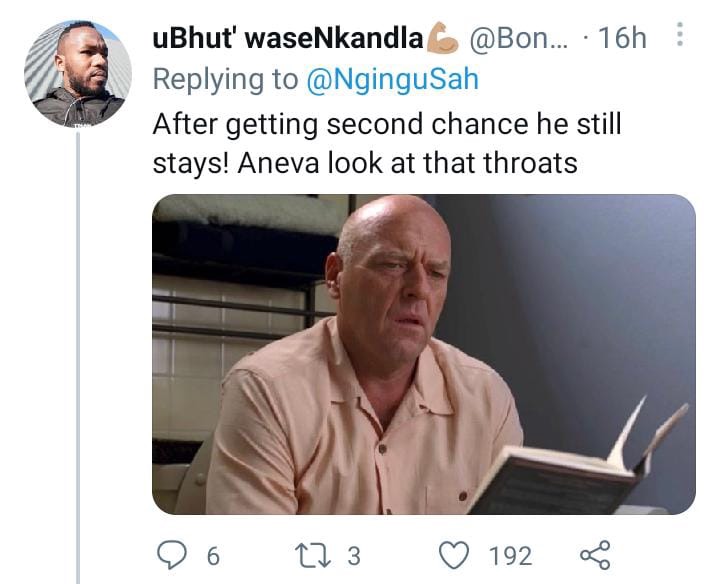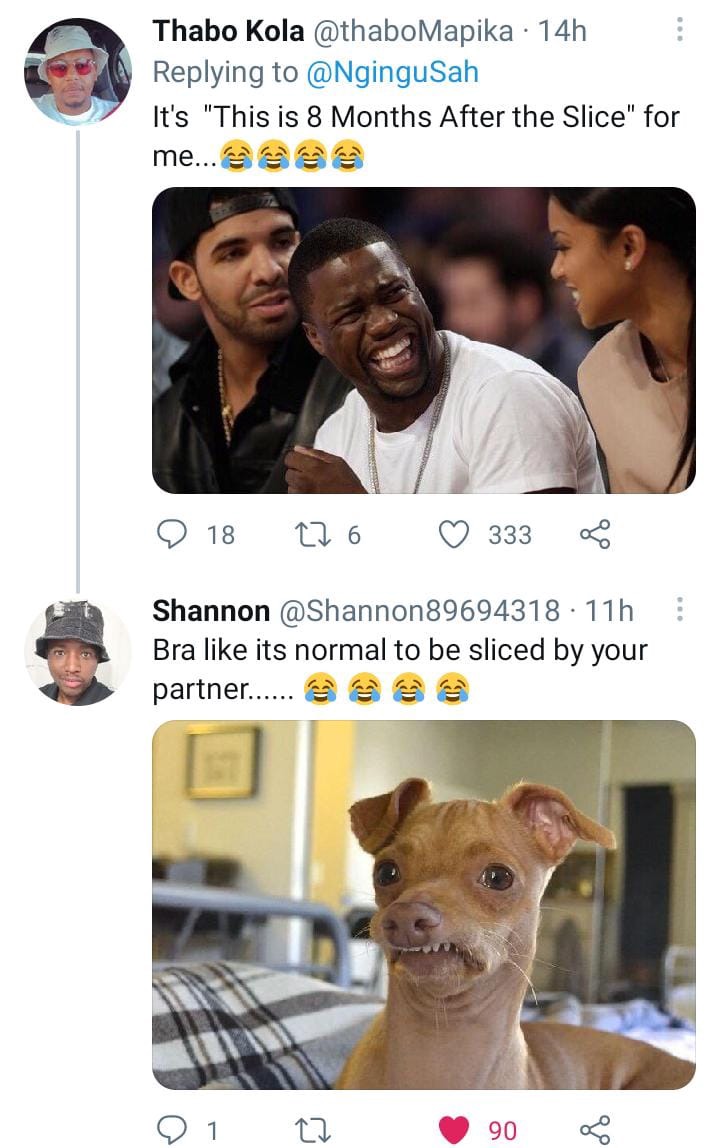 Content created and supplied by: Zondiwe_M (via Opera

News )