Wedding celebration turned out to be a funeral service, where everybody now is panicking trying to call for help to transport the dead bodies. Now the car that brought the couples to the wedding venue and the cars that have brought the guests that have attended the wedding, are now following the ambulances and the hearse to the hospital and mortuary.
This day turned to be the most dramatic day for this couple, this is something that they will never forget. It will affect them for the rest of their lives, because after all, even the people that are dead have gathered because of them. Their families are mourning their death because of their celebration Day, this is so painful.
https://m.facebook.com/story.php?story_fbid=227052019481168&id=109727934546911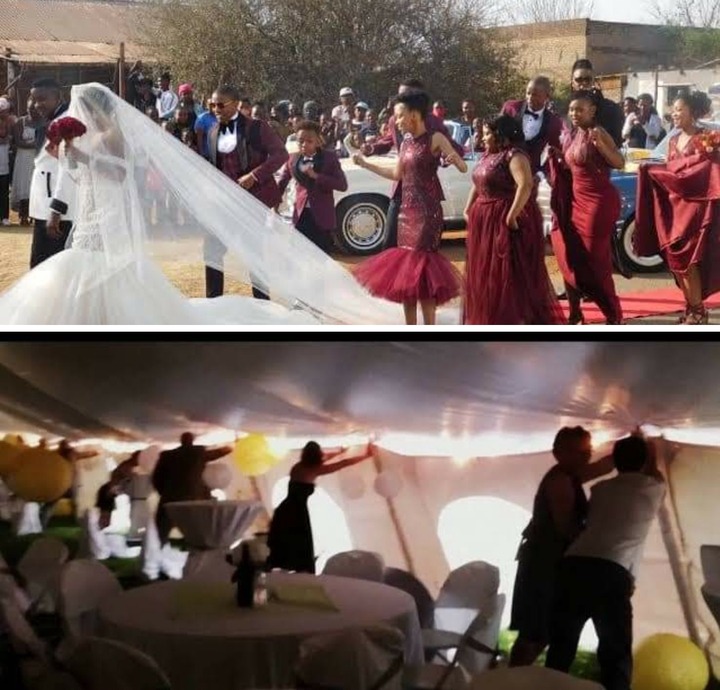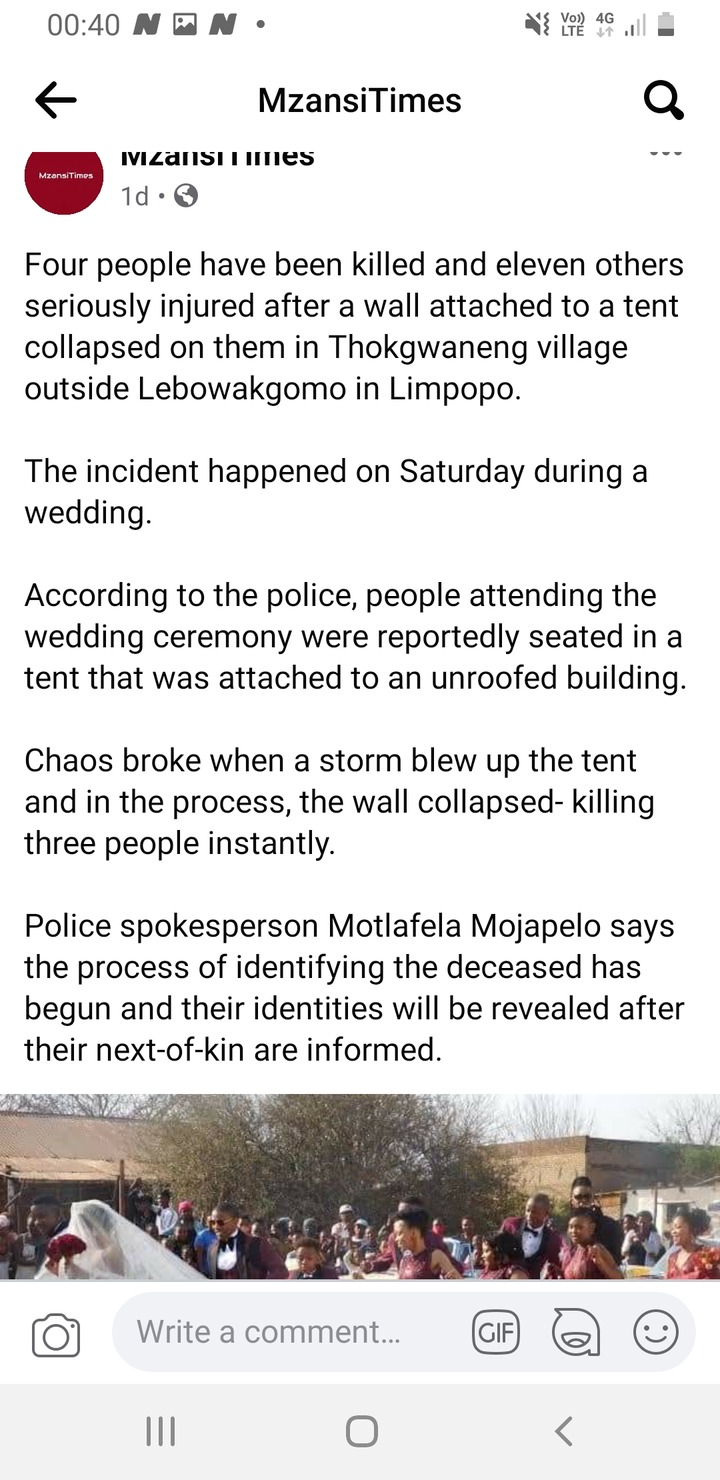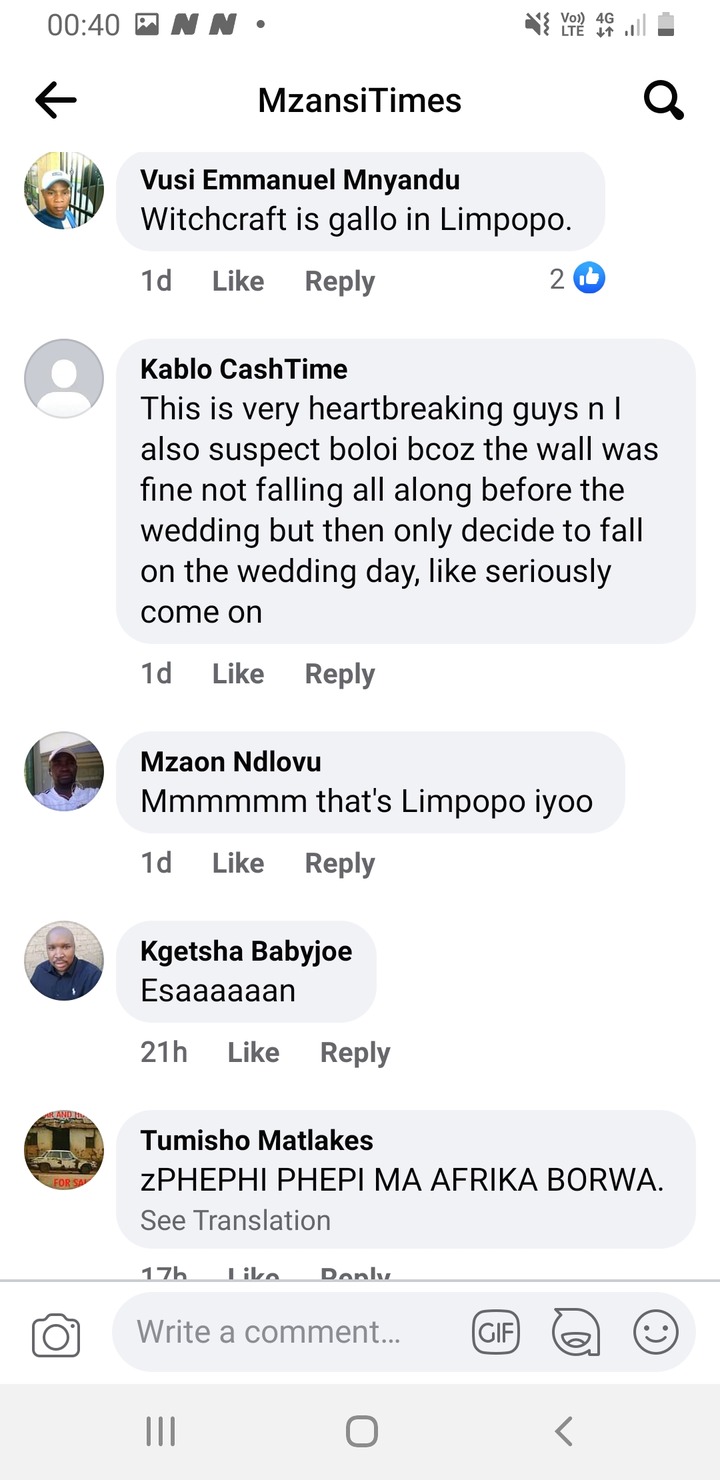 Four people have been killed and eleven others seriously injured after a wall attached to a tent collapsed on them in Thokgwaneng village outside Lebowakgomo in Limpopo.
The incident happened on Saturday during a wedding.
According to the police, people attending the wedding ceremony were reportedly seated in a tent that was attached to an unroofed building.
Chaos broke when a storm blew up the tent and in the process, the wall collapsed- killing three people instantly.
Police spokesperson Motlafela Mojapelo says the process of identifying the deceased has begun and their identities will be revealed after their next-of-kin are informed.
https://m.facebook.com/story.php?story_fbid=227052019481168&id=109727934546911
Thank you
Content created and supplied by: Thepresident (via Opera

News )