After attacking her boyfriend in a swimming pool, a jealous lover who mistook a man for a lady sparked outrage on Instagram.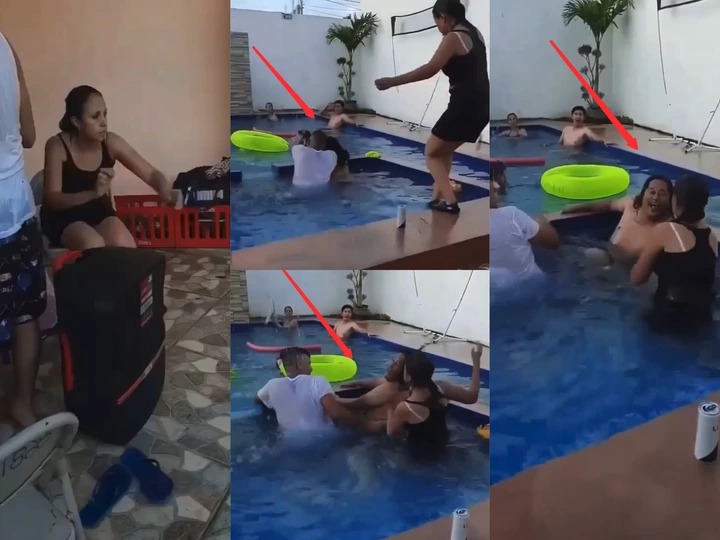 A video posted on Instagram by Funny African Pics has sparked a lot of discussion. A lady on a date with her lover was seated near a swimming pool in the viral video.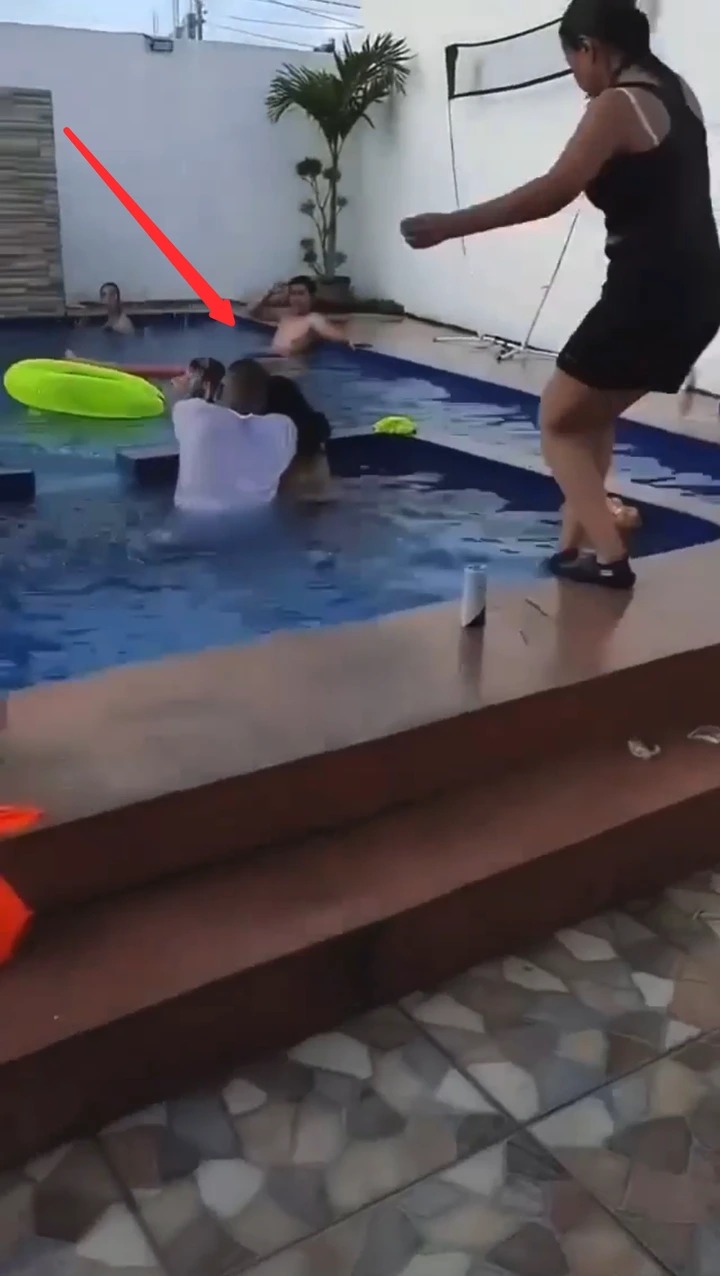 She stood up, dived into the swimming pool, and dragged the stranger by the hair as soon as he saw her lover with his friends, whose hair was similar to that of a woman.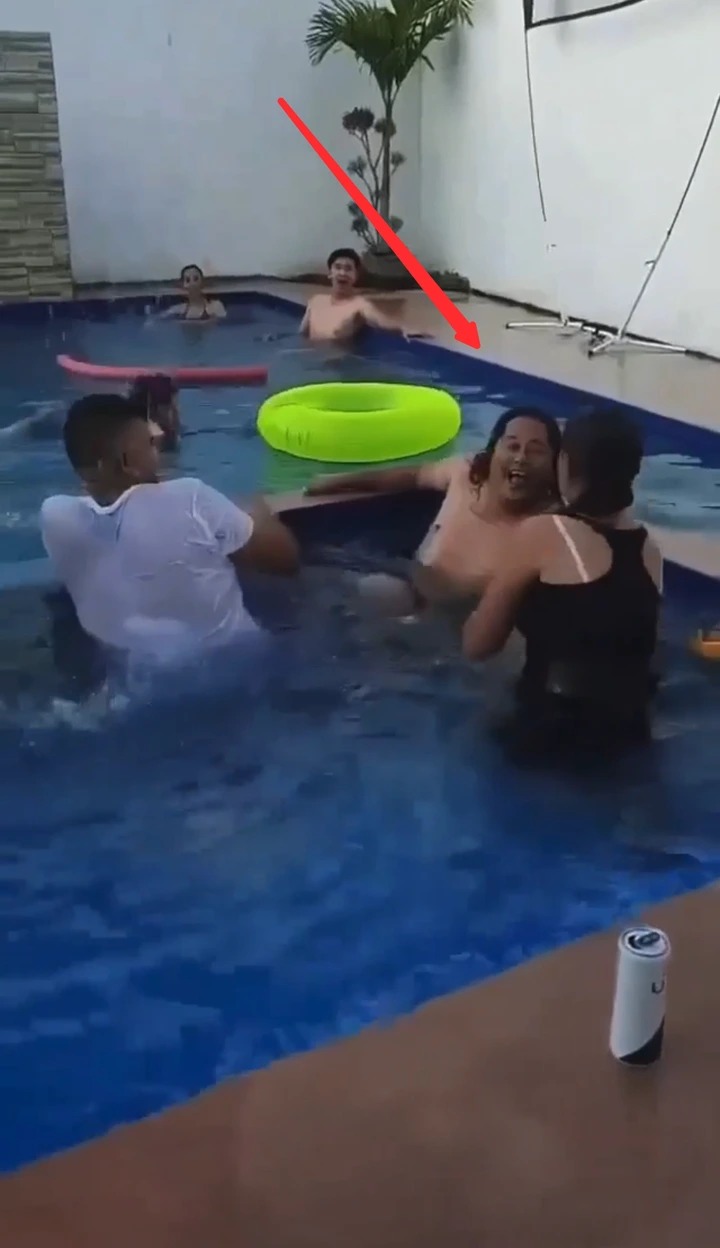 She began to apologize for her actions after realizing it was a mistaken identity. To view the video, please click here. 
Meanwhile, some Instagram users stated that people should not jump to conclusions based on what they see with their eyes. 
Finally, some speculated that the boyfriend might be bi based on the way he held his man friend. Below are some screenshots of the comments and reactions:-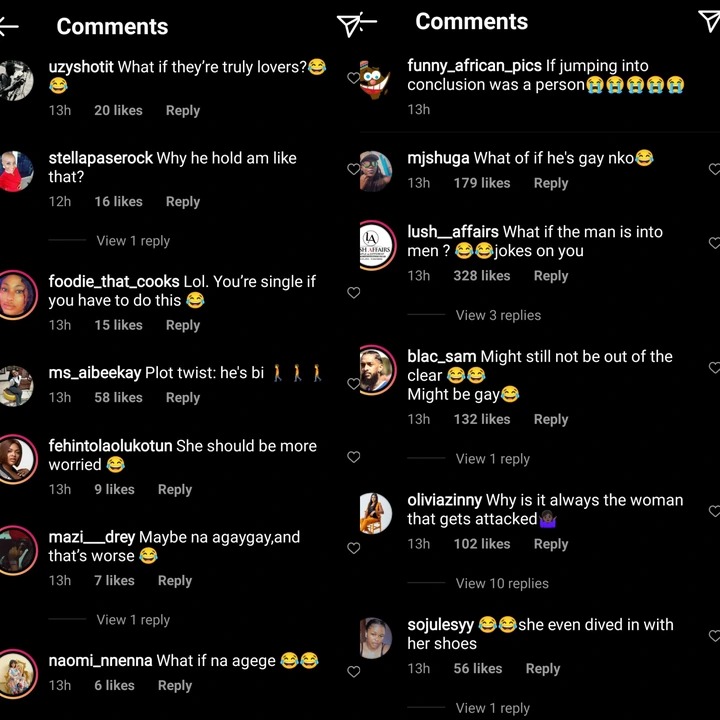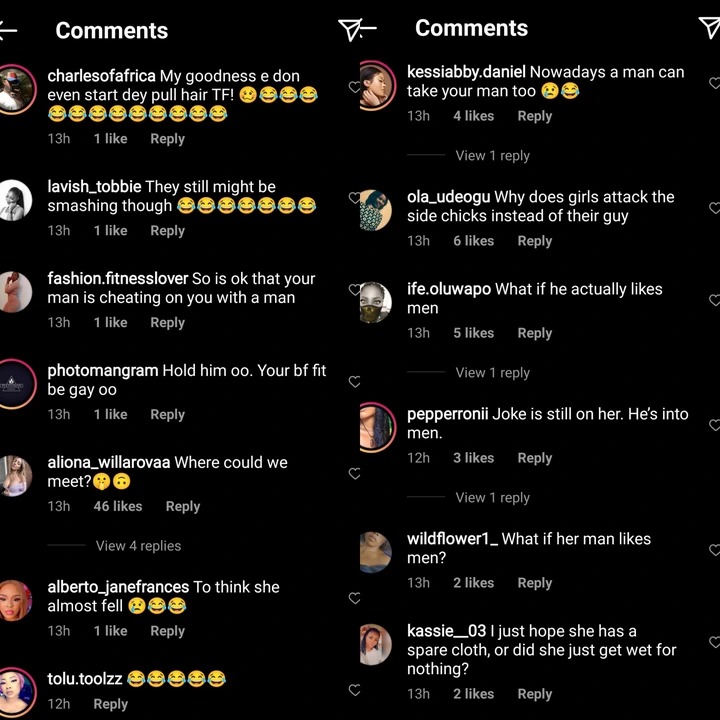 If you have anything to say, please make sure to share, like, and comment.
Please don't hesitate to follow this handle for more interesting updates.
Content created and supplied by: Chelsea_Tv (via Opera

News )