A Kisii County family is in anguish after suffering an unusual illness that has left their legs swollen and with no possibility of receiving treatment.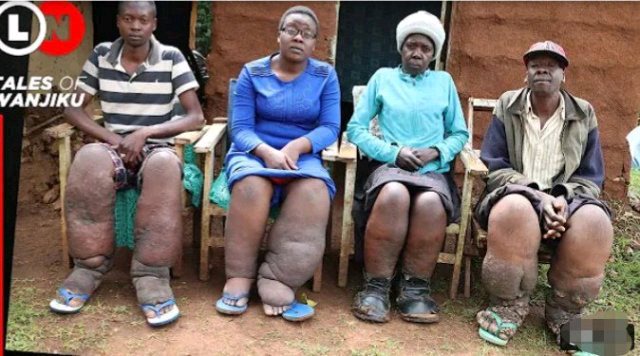 According to Gloria, their 27-year-old sister, it all began with a little pimple that turned into a large wound, and following treatment, their legs have continued to grow larger each day.
They claim that no one wants to marry them, therefore they are compelled to remain with their parents because it is even more difficult for them to find work because of their circumstances.
Their parents have sacrificed all they own to buy them treatment, but their legs continue to grow. Some refer to them as witches, while others accuse their mother of witchcraft.
It has not been easy for them, since they have also been forced to drop out of school owing to their circumstances.
Gloria claims to have had suicidal thoughts, but when she sees her mother and the suffering she has been in, she finds hope and carries on.
They just visited Kijabe Hospital, where they learned that their therapy will cost a significant amount of money, which they do not afford.
They are pleading with well-wishers to assist them in getting healed so that they can live their lives as regular people without fear of discrimination.
Source: https://opr.news/t49e6943e210925en_za?link=1&client=news
Content created and supplied by: Unspoken-Creator (via Opera

News )