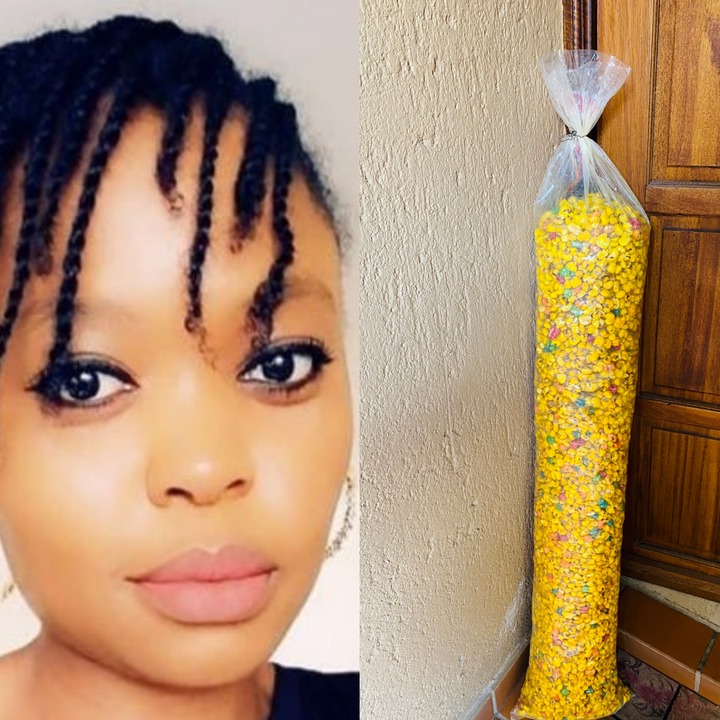 Being in a relationship with someone who truely loves you is one of the joys of life that should never be taken for granted, l mean you have a shoulder to cry on and someone to spoil you.
Staying with spoiling her, If you wanna spoil her, then just give her lots and lots of love. You know why? Because one day, God forbid if you guys break up, she'd never be able to be with someone else simply because no one loved her like you did. Bam! She is spoilt now.
One lady recently posted her story on how her partner spoilt her after she asked the guy to get her something nice. Check this out👇🏾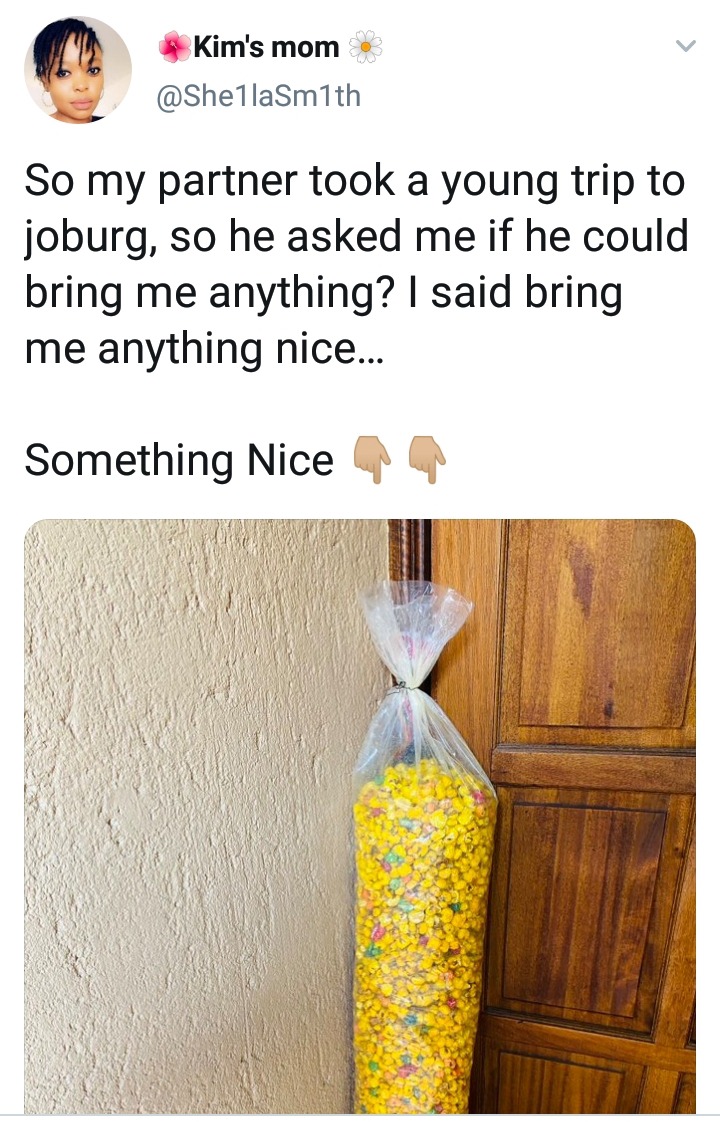 This seemed funny to many, but then again is it not the thought that counts? 
Most studies indicate that experiences are what stay with us longest, so if you want to truly spoil her: give her great experiences. Skip the fancy things and do what genuinely comes from your heart.
Feel free to comment and please don't forget to like us and share us. Check out what others had to say on Twitter about this matter.