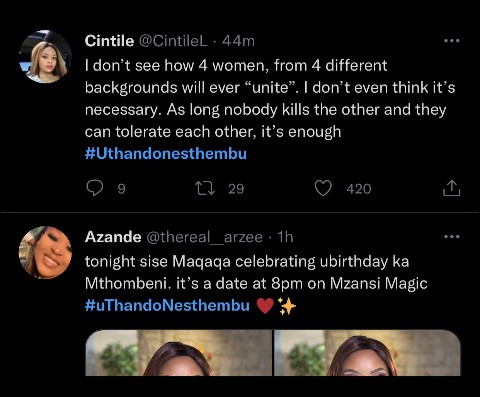 Musa Mseleku's marital problems are showing and there's no alluding them,as they affect his family and coming between the picture perfect family he had for his family.
Musa has been complaining to his wives about how defiant they are and how they no longer listen to him, when he speaks.
He also spoke about how his family isn't united.
Last night,the family threw a suprise birthday for him and he couldn't hold back tears as he kept weeping, he thanked his wives for the honour, however he is still holding onto his word that,there's no unity in his house.
" I don't see how four women from four different backgrounds will ever" unite" I don't even think it's necessary. As long nobody kills the other and they can tolerate each other, that's enough", one tweeted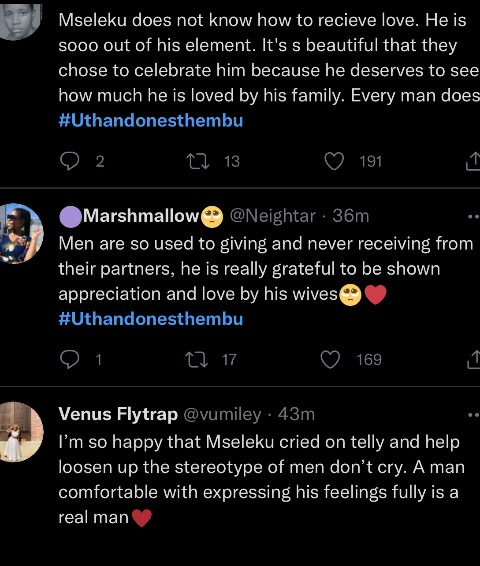 " Mseleku does not know how to receive love. He is Sooo out of his element. It's beautiful that, they chose to celebrate him because he deserves to see how much he's loved by his family, every man does", another commented