Pregnant woman discovers that her boyfriend married his baby mama on the long weekend
While you're here, please follow me.
A lot has happened over the past weekend. We saw many people showing off their weddings and lobola negotiations! Sadly, in some of these cases, there's someone who gets a broken heart when they log on twitter and see the world congratulating partners they've been with for years.
A heart broken woman took to Twitter to lay her shattered heart. The man she's been with for over a year and a half paid lobola negotiations for a woman he told her was his ex. According to the thread, he and his baby mama were exes, his child fell sick and he went to support both the woman and the child. In the process, he left his pregnant girlfriend alone for over 3 months and when she probed about when he'd be returning to Joburg, he lashed out and asked if he should leave his covid-19 stricken child alone just to sleep beside her.



I got a man a year and a half ago fuck I loved him I still do everything was ohk until I had a miscarriage December 2020,nigga changed 💔ohk as a woman I thought maybe he's hurt because of that and he doesn't know how to deal with it. I mean we both clueless about such




— HER MAJESTY, THE QUEEN OF KUVUKI LAND ❤️😍 (@KaybMakhasane) October 1, 2021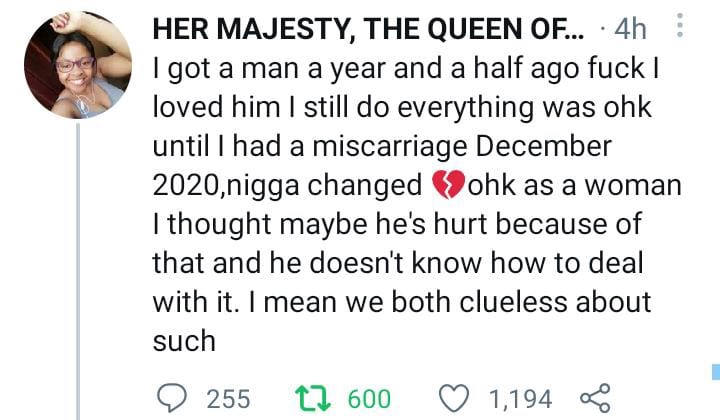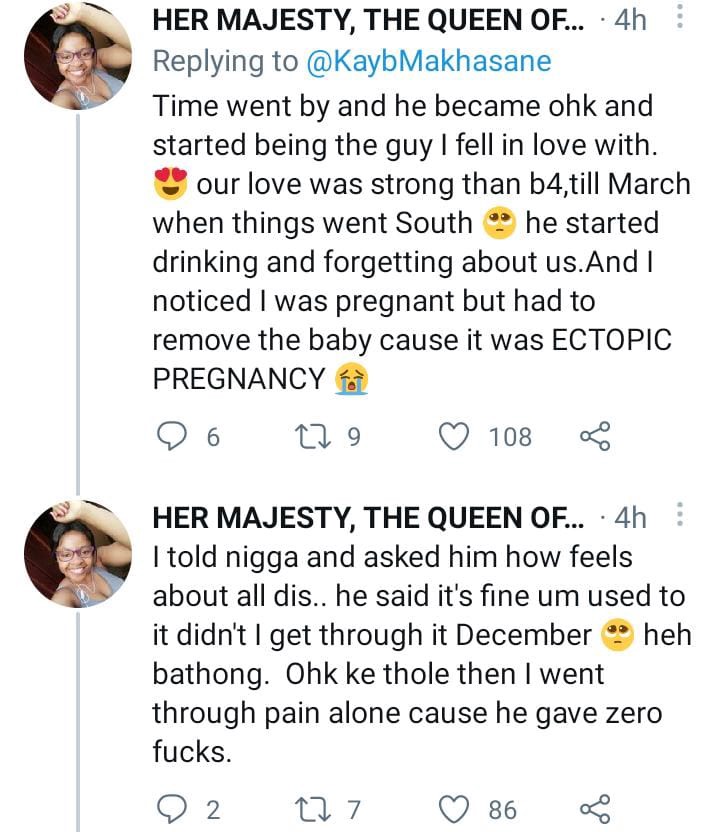 The lady also disclosed that she lost two of her pregnancies and throughout these traumatic experiences, he was cold, apathetic and distance and she dismissed it as being his way of dealing with the loss. However, when she asked how he feels about the loss and if he's coping with the second miscarriage, he said "I'm used to it" and accused her of killing his babies.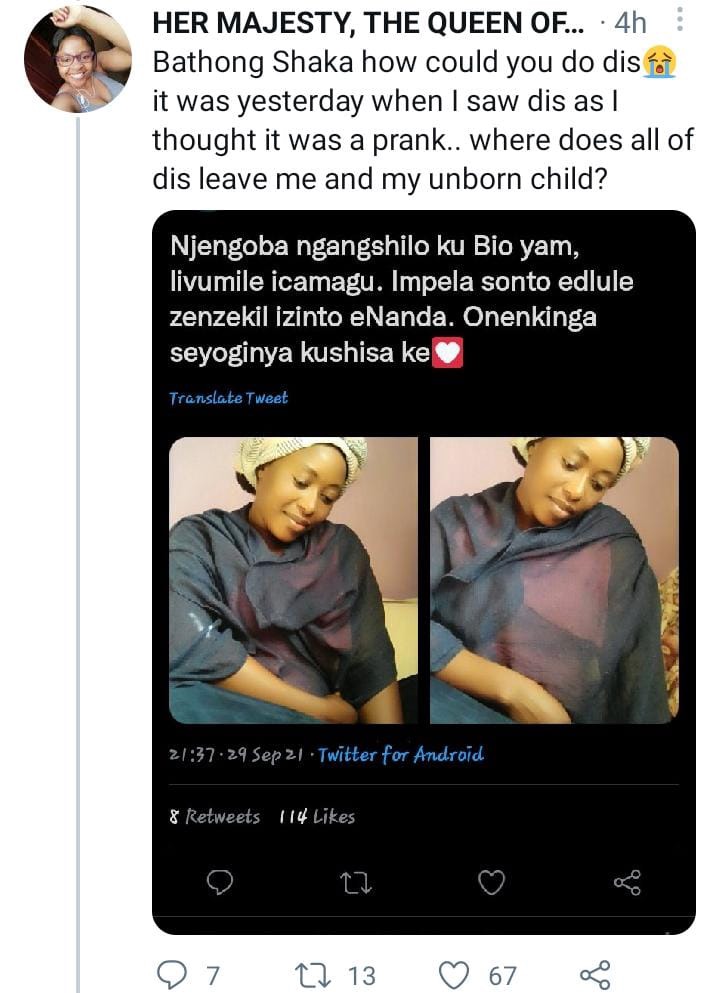 The saddest part about this is that when she confronted him about his marriage, he treated her as if he didn't owe her any explanations. For him to actually hurt her like that and still not see that this will ruin her life and her unborn baby's, shows that he has never genuinely loved her and just used her as a placeholder while he was securing a future for his baby mama!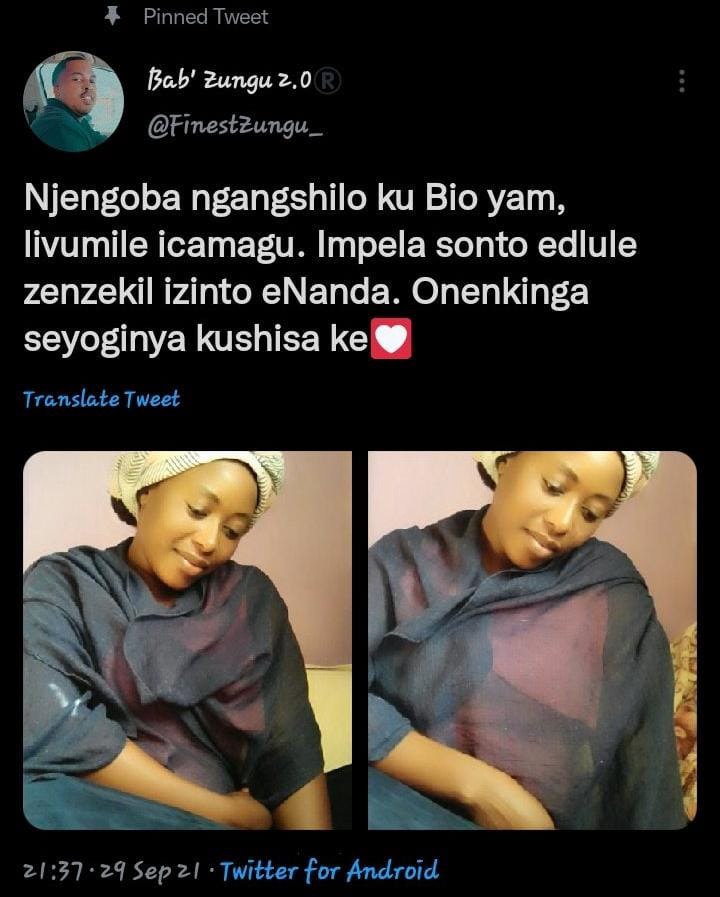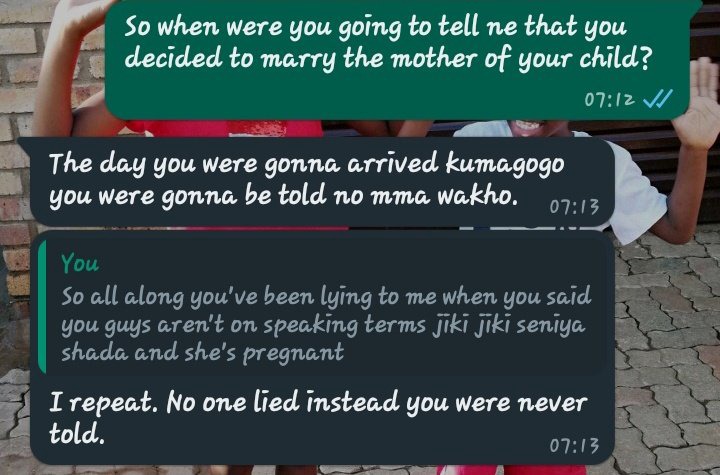 At a time when it's hard to find genuine Love,I can't believe there are people who play such immature stupid games ,she obviously loved him https://twitter.com/_Greg_MacGreg/status/1443876078100140046?s=19
Lord have mercy.. These men don't love us🥺🥺💔💔💔😭😭😭 https://t.co/j3TDgCPHYT
The first red flag when it was okay for him to spend a month without seeing you. This is where the relationship ended and he stopped caring about you regardless of you trying to link up with him. I am really sorry you have to go through such. It won't be easy at all to heal https://twitter.com/Nthebe_Katlego/status/1443891704906625024?s=19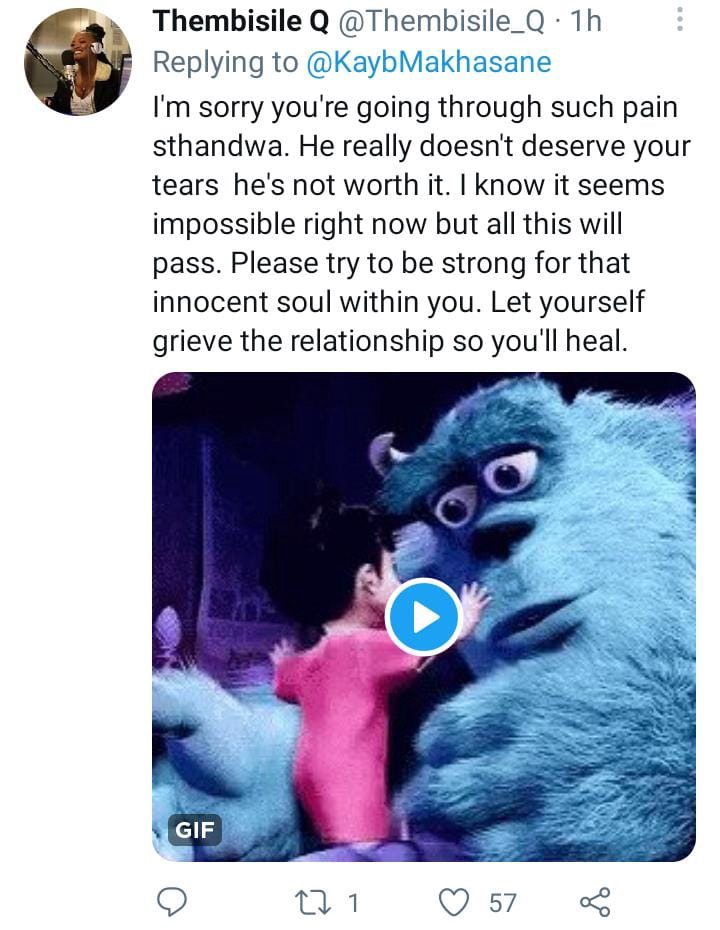 Content created and supplied by: Zondiwe_M (via Opera

News )