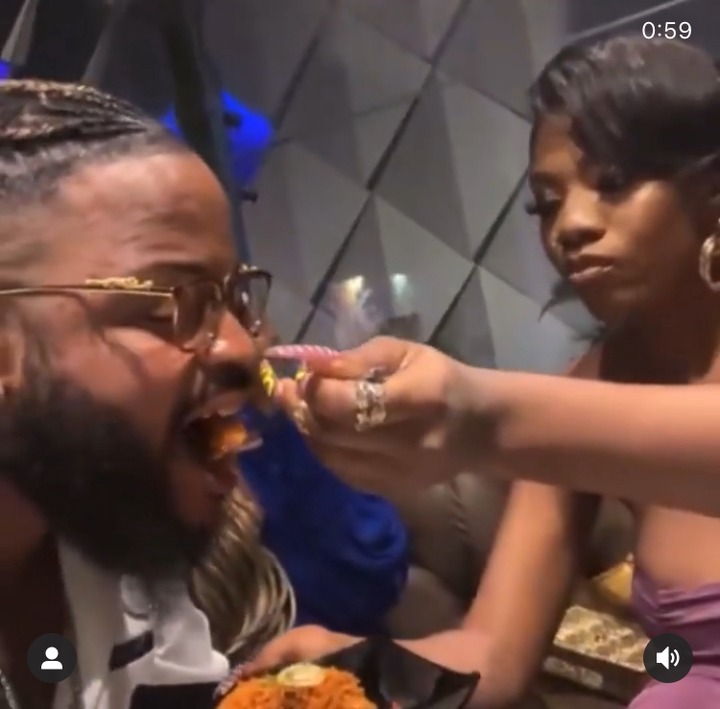 Angel caused reactions online after she was caught feeding WhiteMoney during their trip to Abuja.
Angel and WhiteMoney traveled to Abuja together. After they arrived in Abuja and were received by a lot of fans. They decided to have dinner before preparing for their late-night event.
During the dinner, Angel was sitting opposite WhiteMoney, Angel asked WhiteMoney to have a feel of her food. She then decided to feed him.
As expected, Angel's action to WhiteMoney got a lot of reactions on social media.
Tayo: I don't think I like this relationship between WhiteMoney and Angel.
Paul: This should be Queen and WhiteMoney. WhiteMoney didn't do her well.
Sita: I think we should start shipping WhiteMoney and Angel. The WhiteAngel's ship.
Kemi: I love to see the housemates together. No bad blood or fights between them. I think this year is better in terms of fight management.
See more reactions below.