SOURCE: FACEBOOK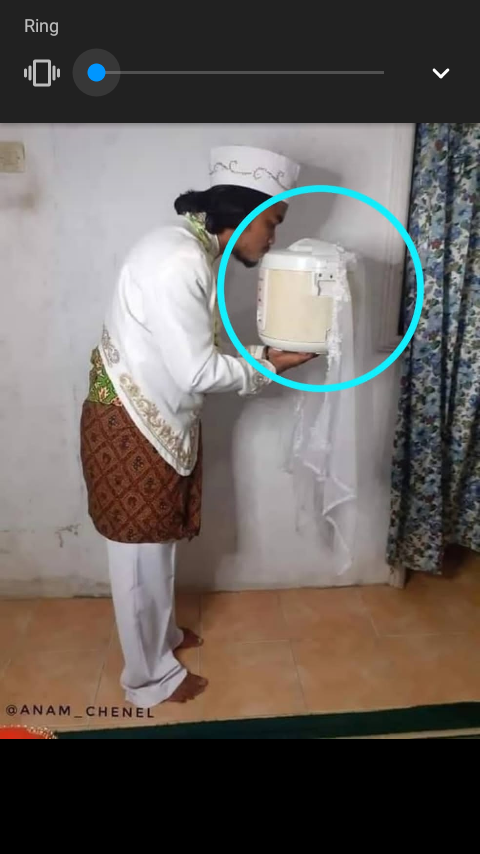 After marrying the veil-wearing rice cooker, the Indonesian guy couldn't stop smiling and took to social media to share images of the wedding ceremony, which was sealed and signed at the register.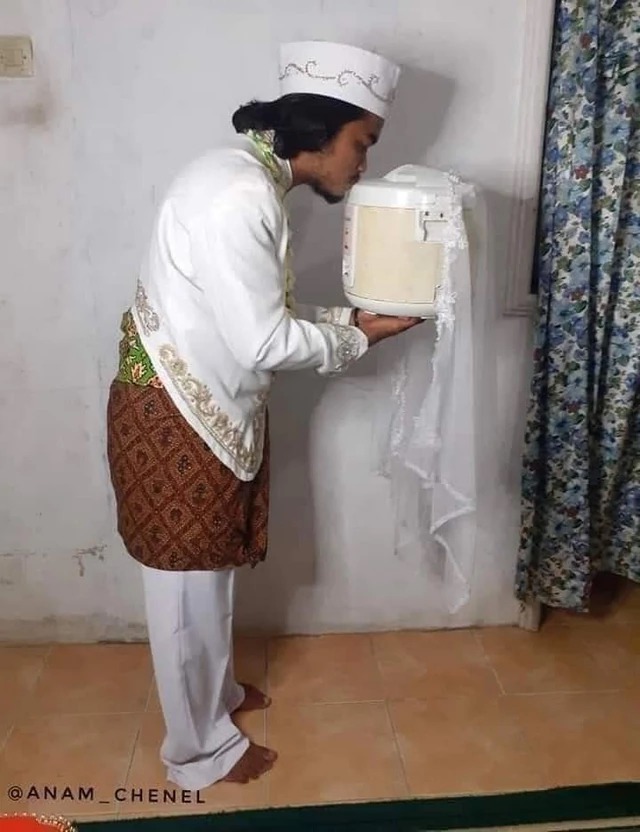 The photographs show him loving the rice cooker before raising and kissing the white veil, as is typical at weddings. 
Khoirul Anam, the male, was clothed in a white gown with gold embroidery. 
Khoirul Anam lauded his new wife and stated why he chose to spend the rest of his life with "her": "She is white (fair), doesn't talk much, and is fantastic at cooking." 
By marrying a rice cooker, he's not exactly breaking new ground. There are several stories on the internet about men and women marrying inanimate objects. 
One can only wish the newlyweds a good marriage as they travel on their honeymoon, which signals the start of a lifetime friendship. 
He is seen signing various paperwork at the registrar in the presence of witnesses and officials.
Checkout some reactions below.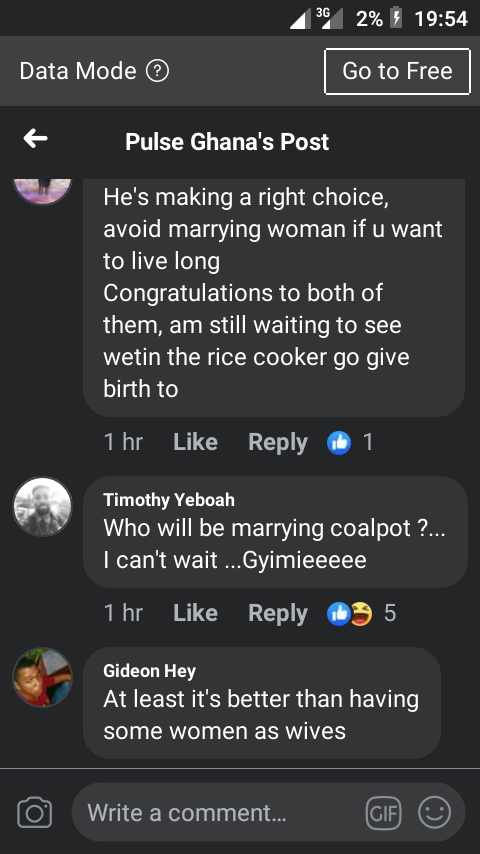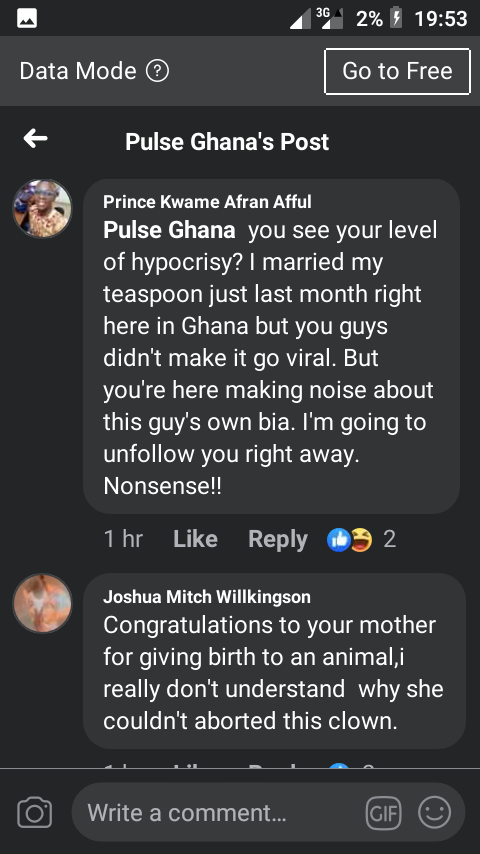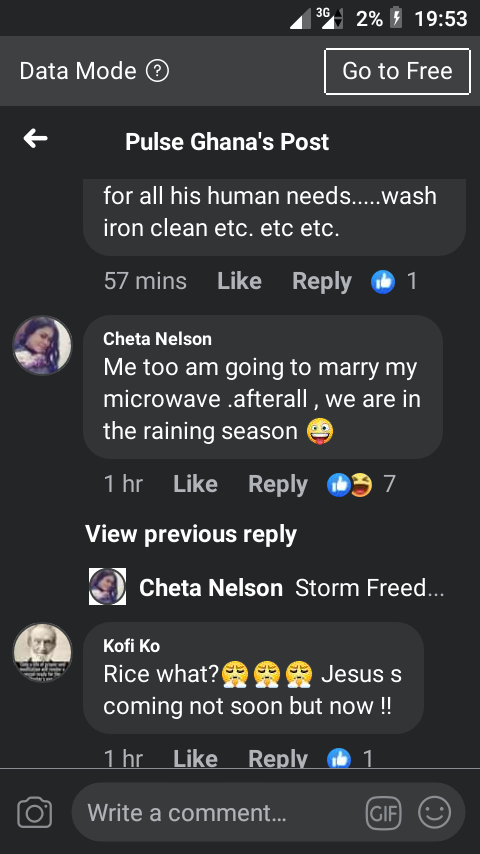 Please don't hesitate to follow this handle for more interesting updates.
Does this seems weired to you? Have you seen anything like this before? Let's hear your thoughts in the comments section.
SOURCE: FACEBOOK
Content created and supplied by: Sportglobes.com (via Opera

News )