Despite the fact that he married her regardless of her physical attributes, a young man in Ghana has captivated the hearts of many Ghanaians. This woman appears to have 'deformed' skin based on the photos in the article. When you look at her white skin, you can see a lot of black blotches. It's impossible to establish if she was injured in an acid assault or a collision with a car.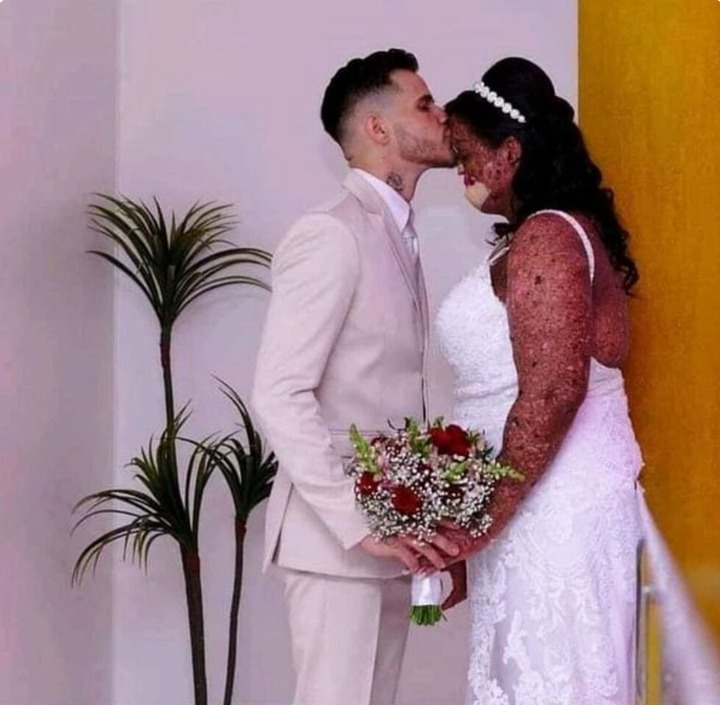 However, he failed to take into account the sensitivity of this woman's skin. In praising this woman, he has demonstrated that love is about the heart, not about how someone looks. Based on her expression, it appears that the bride is the happiest woman alive after marrying this lovely guy. 
A Facebook user claimed that this lady had paid for this guy's university tuition, but Ghanaians refuted this claim. In spite of her skin problem and numerous operations, she discovered love with this man despite her obstacles. Some Ghanaians applauded the couple and thanked the guy for being so sincere in his feelings for the woman.